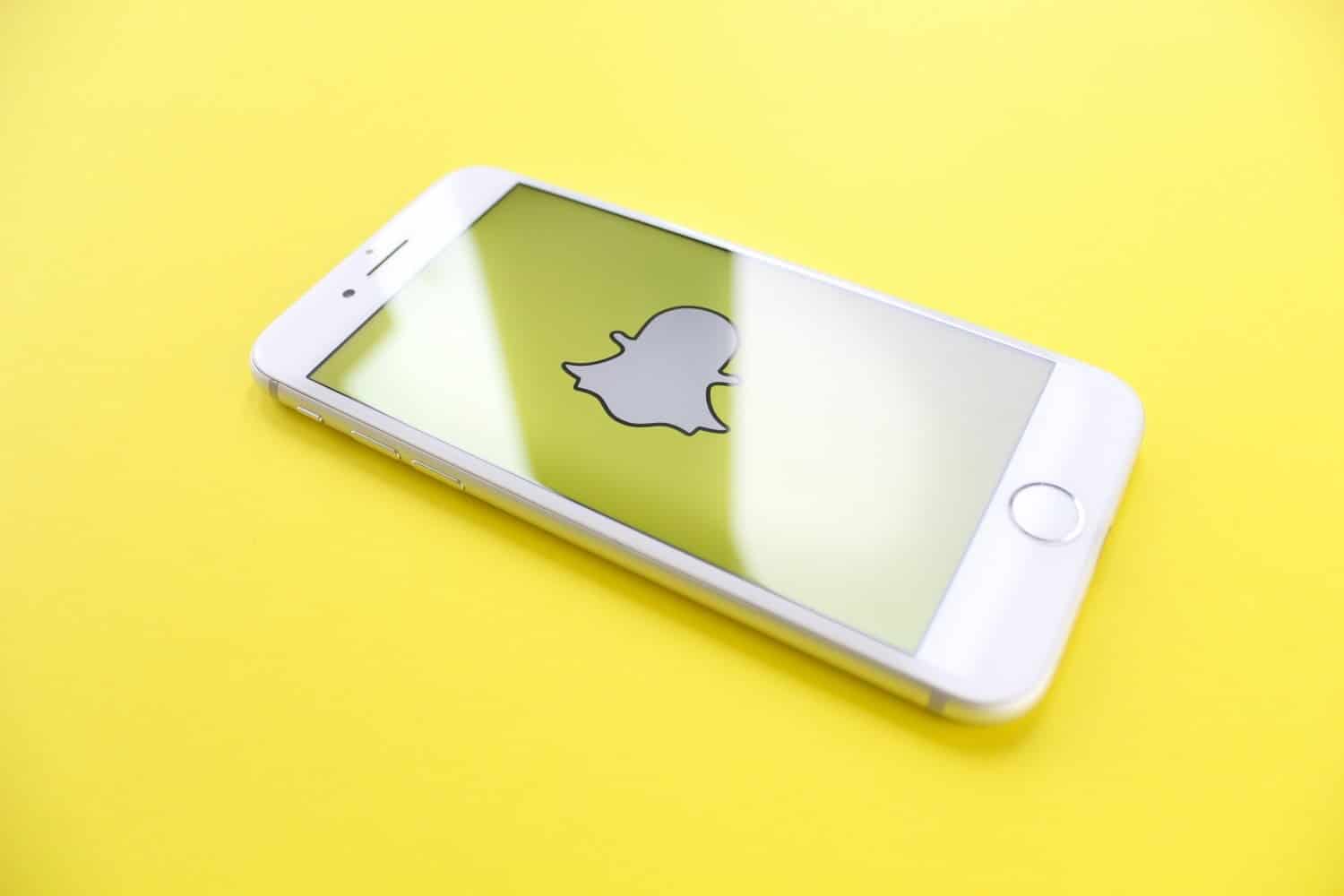 Change is always inevitable in almost all areas. For instance, you may wish to change Snapchat username. There are things that you may like today but may hate them in the future. When it comes to social media, people try to change things more frequently because of many reasons.
On Facebook, for instance, people tend to change their names and other bios now and then. Similarly, with twitter and other platforms. However, on snapchat, the case is always a bit different. On this platform, changing your username will not be simple.
According to experts from the same company, this decision was arrived at to make snapchat more secure. Even though this decision faced mixed reactions from different people, snapchat has managed to stick to this making it harder for its users to change their Snapchat usernames.
How to Change Snapchat Username?
If you would wish to know how to change the Snapchat username, just stick with us for few more minutes. There are two ways by which you can change snapchat username. These processes will surely help you to change your Snapchat user name, and will also suggest a new name as well.
The following methods or procedures will help you on how to change your Snapchat username. Follow them keenly if you wish to carry out this process, and you will end up with the right results.
When it comes to changing your snapchat username, you will have two ways by which you will be able to do this. First, you will have to change your display name, and second, you will have to delete your account and create a new one.
Method 1: Changing your display name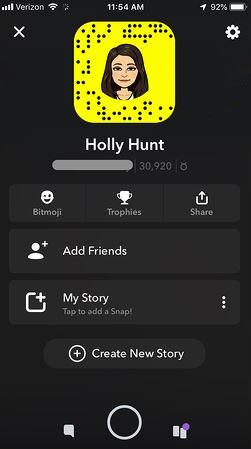 Go to your snapchat settings were you would see a profile icon. If you will find yourself struggling to see this icon look in the top right corner, and you will see it. Move to the image and tap on the gear icon on the same symbol.
Change Snapchat Username- Edit your name in your Profile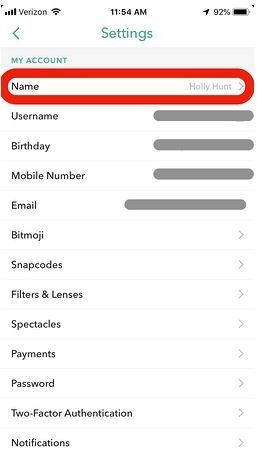 After clicking on the settings icon, you will be able to see your username. However, you will need to know that tapping on the title at this stage will not help you in any way other than just sharing it with a different app.
Tap on the name icon and then move on to edit the first name field and the last name field if you choose you can leave blank the last name field. After doing all this, save your work by taping on the save button.
Confirm the changes on your profile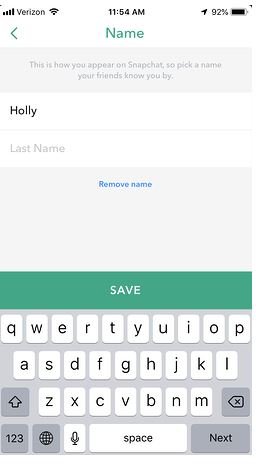 Immediately after saving your preferred change snapchat username in the name fields, the changes will appear on your friends in places of your username. So, Your friends will only be able to see your username by opening a chat with you and tapping the hamburger icon to open up your profiles small summary.
After saving your display name, you will use the back arrows for navigation in the top left side of your screen back to your profile to see the name that appears.
Method 2: Create a new account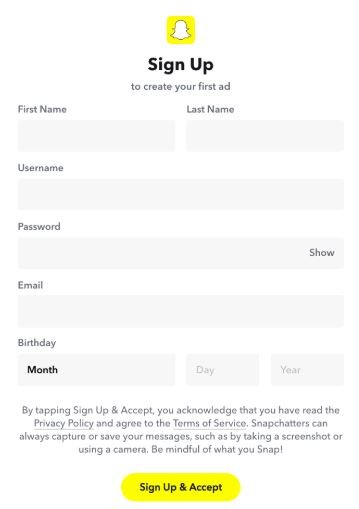 The other way of changing your snapchat names will be to create a new snapchat account. Due to the lack of proper mechanism of changing snapchat username all, you will have to do will be creating another new and different snap chat account using different names.
However, you will need to know that with this process, you will not be able to transfer your existing data to your new account, you can only change snapchat username. The account you will create will be unique, and you will start feeding it with further information you will prefer.
To create a new account, you will only need to sign out of your new account and click on the sign-up button. Once tapping on this button, you will need to go through the entire account set up process. With your account successfully set, you will move on to tap on the magnifying lens icon and search for any new friends.
You will need to know that with this process, you will have to repeat the entire account set up means you underwent when you were setting up your previous account. The only difference will be the names you will be using.
Conclusion
Can you change your snapchat username? of course, you can, even so, you have to be elegant by which you will use the above-mentioned ways to change your snapchat username, these two methods will be able to help you achieve that. Follow them keenly on how to change snapchat username.
FAQ( Frequently Asked Questions)   
How do you change your name on Snapchat easily? 
There are some of the simple steps you can follow to change your name or display your name on Snapchat.
You can open your Snapchat app.
Go to my profile You can click on the Settings of the wheel icon.
Click on the name to remove edit for writing the new display name.
Once the new display name is entered tap on the save button and everyone will see your profile.
How do you can change your Snapchat ID?    
Tap on the friend's name that you would like to change Tap on the settings icon which appears next to the name on the right. You can tap on the edit name while using the pop-up menu. Type the name you would like to see when a person will make proper communication with you.
What is a cool user name for Snapchat ID?   
Some of the cool usernames of the Snapchat ID are as follows like:-
Buzz pinky.
Chip Dollie.
Party Babe.
Secret lemon.
Candid frame.
Soul Sweety.
Nightingale.
Girlie Twinkle.
How can I hide my Snapchat ID?   
The best way to hide the username is by creating the display name. It is one of the essential means that you can apply to create the Snapchat ID. Ensure that some of the essential points you must follow while you want to make use of Snapchat.
Read Also: