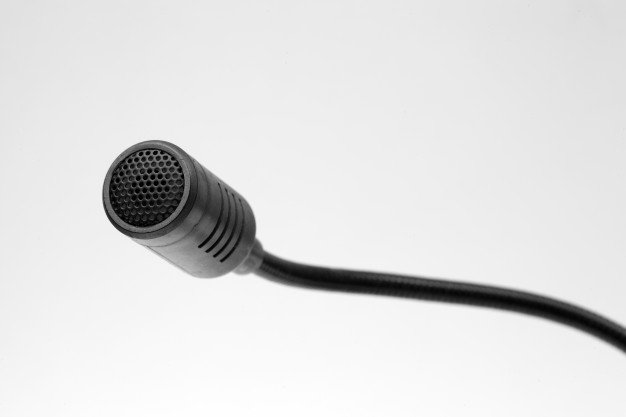 USB microphones have become ever so popular for gamers out there as well as for regular daily communication through Skype, Teamspeak, and Discord. In case you're wondering why you need USB microphones, click here to learn the benefits of a using a USB microphone.
Look around you, almost everyone is using USB microphones. Whether it is for just calls, or for business, or even for recreation, USB microphones are becoming second nature like cell phones. Their amazing growth is because of the services and functionalities that they offer.
Some of the biggest tech and gadget brands are investing heavily into the R and D for USB microphones. This involves investing separately in their production, marketing, and sales divisions. In this article, we look at some of the major reasons why USB microphones have become quite the rage in recent times.
How do USB microphones compare to their standard counterpart:
Perhaps the most apparent benefit that USB mic has is that it does not need any additional equipment to plug into a computer. For as long you have USB equipped audio recording device and DAW software, you are ready to record.
This means that two functionalities are built into just one device. This helps make the process cycle smaller and increases efficiency. Not to mention, how it guarantees a great value proposition for buyers. They no longer have to purchase two separate instruments.
USB mics tend to be more affordable for the reason that their digital interface inbuilt. It is contained in the mic and therefore no need to buy a microphone and interface separately. That is in part why a good number of people would opt for this option as it gets your recording at an affordable cost.
Standard microphones connect via a quarter inch or XLR inputs, besides, purchasing the Microphone and interface separately, which can tend to be costly.
Characteristic limitations found on USB microphones:
Perhaps the biggest drawback on USB microphones is that they may be hard to find ones that you can use on audio interfaces and mixing boards. Some USB microphones circumvent this problem by coming with additional XLR connectors.
As a musician, it is imperative to appreciate the fact of how you choose a USB mic will affect the three crucial elements:
Sample rate
Latency
Bit depth
As earlier mentioned, the conversion of analog to digital audio for computer processing is the function of computer audio interface and mixing boards. In the USB microphone, this capability is built right into the mic. What gives you a clue as to the quality of sound you can expect in your recording from a USB mic is the sample rate and bit depth.
What to look out for when choosing a USB microphone:
Look out for the sample rate, also referred to as speed, whose measure is in kilohertz (kHz). It is responsible for capturing a spectrum of frequencies which are in the human hearing range. The least sample rate you want to buy is 44.1khz and above.  48-96 kHz sample rates are usually used with professional A\V equipment because of offer compatibility with other editing options as well as production tools.
When it comes to bit depth, choose USB microphone capable of handling a minimum of 16-bit depth, which is similar to what CD's have. Some USB microphones can deliver the professional 24-bit sample. This will help in maintaining the quality of the audio that you are looking for. When it comes to professional recording or Skype calls, quality is the most important factor.
The higher the quality of a USB mic, the lower the latency, which makes a big difference when listening to a playback of previously recorded tracks when recording a new song using headphones. If real-time monitoring is essential to you, then it is best to avoid low-quality USB microphones.
Conclusion:
There are many advantages to using a USB microphone, including cost. Although they do come with some limitations depending on the equipment you are using. The good thing is that most modern USB microphones have also been manufactured to address those shortcomings. So you are likely to get one that meets your standards and recording needs.
Companies also offer continuous updates on software. This helps the USB microphones to be updated with the latest tricks and tips that consumers love.
Read Also: