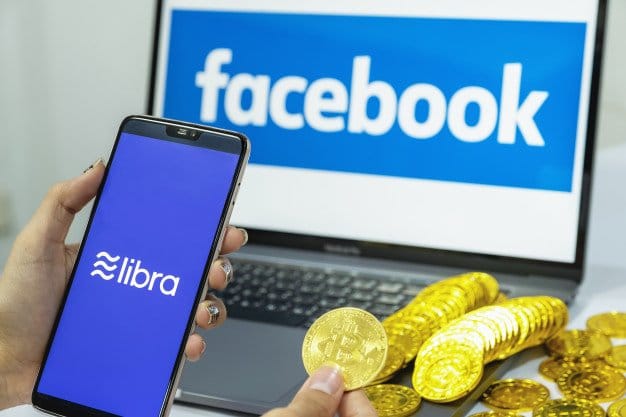 Ever since the start of 2019, there were speculations that Facebook is taking a keen interest in the financial world. The first real intentions were concretized in May 2019, with Facebook's new cryptocurrency libra being called as the 'Global Coin' or 'Facebook Coin'.
On June 18, 2019, Mark Zuckerberg finally announced Libra to the global community. What surprised many were the thought and engineering Facebook had put into Libra. Rather than milk Libra just like Facebook Marketing, the company intended to just take one voting right at the governing body of Libra, known as the 'Libra Association'.
Based in Switzerland, the governing body of Libra is going to be composed of 100 Founding Members, who have invested $10 Million USD into setting up the project. Some of the noteworthy businesses and names on the Libra board are
Visa
Mastercard
Uber
PayU
PayPal
Ribbit Capital
Andreessen Horowitz
Women's World Banking
Vodafone
Coinbase
Mercy Corps
If you notice, there is an eclectic mix of Investment Forms, Non-Profit Organizations, Financial heavyweights and digital payment experts. The aim is to build a 100 strong founding member team that will act as 'Validator Nodes' for the Libra Association. Let us now look at the Three Main Pillars of Facebook's new Digital Currency, Libra-
Three Things You Need To Know About Facebook's New Cryptocurrency Libra:
1. The Libra Reserve
In Facebook's White Paper on Libra, the tech giant talks about the failures of Bitcoin and Ethereum as a stable model for cryptocurrency. According to experts, the instability and volatility that aid speculation is because real assets do not back them.
In order to make Libra free from this deficiency, Facebook proposes the creation of a Reserve Fund that will help stabilize the Libra valuation yesterday, today and tomorrow. This Libra Reserve will be similar to the Stock Trading Processes of actual companies.
People are going to invest shares and take their dividends. The Libra valuation will be directly proportional to the valuation of real and physical assets. This will encourage merchants to accept payments in Libra, as they will not fear a drop in the currency's valuation.
2. Blockchain Technology powers Libra
Mark Zuckerberg made it a point to emphasize the safety and security of Libra. The entire process is going to be powered by Libra's own Blockchain Technology. The digital wallet of Facebook is known as 'Calibra'.
According to Facebook, Libra's Blockchain Technology is so powerful that it can handle up to 1000 transactions per second. This is far ahead of Bitcoins' (7 transactions) and Ethereum's (15 transactions). The safety and security will enable people and merchants to use Libra as their preferred payment option globally.
The Founding Members of Libra or the Libra Association will always safeguard the reigns of the Blockchain technology. They will use something that is called a 'Validator Node' to run and protect complex algorithms and transactions that take place globally. Since the validator nodes are open to all the Libra Association, no one entity can use or manipulate it to their advantage.
3. The Libra Association
The Founding Members of Libra (bodies who have invested $10 Million USD) are going to be part of the Libra Association. The Libra Association is going to be a non-profit group of experts who will work on the Checks and Balances principle of operations.
They would be in control of the Validator Nodes and oversee the functioning of the Libra Reserve and Blockchain Technology. The entire operation of Libra is going to be distinct from that of Facebook, meaning customer data will never ever pass on into the hands of Facebook.
Conclusion
For people who are unaware, now is the right time to invest in something that is going to be as big as Facebook in the future. Digital currencies lacked authenticity, mainstream qualities, and mass appeal. With Facebook's Libra, you are going to get all the benefits that traditional currency offers.
Some of the most trusted experts in the world of cryptocurrency have set up Libra Trading Platforms that are helping normal people trade in Libra stock. This process is secure, safe and lightning fast in terms of speed. All you need to do is go to the Libra Maximizer Login and create your account. Once you do that, the platform will guide you on what you need to do. Early bird entrants are earning close to $1000 USD per week trading on Libra.
Read Also: