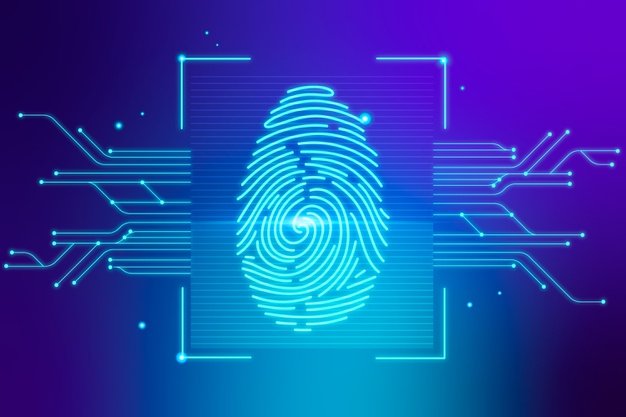 Fingerprint security locks work as an effective mechanism of offering security to concerned individuals by authenticating their fingerprints. And since every person's fingerprints are unique in themselves, it almost becomes impossible to decode them.
Now, the question arises what makes these locks stand apart from your traditional locks, or why you should prefer them over the latter. Besides reliability and complete security, these technology-driven locks are something that you don't have to carry along or worry about misplacing them.
If you are planning to make your personal or office space more secure than before, then you should consider getting the right fingerprint security lock installed. But, wait! Before you get a biometric fingerprint scanner to get in your house or office, here are a few things that you should know about them.
Things to know about Fingerprint Security Locks That Use Biometrics
1. More control
An organization, having a large number of employees and visitors coming in and out on a daily basis, needs a sense of security indeed. Thankfully, these biometrics-based locks provide access to selected individuals that have their fingerprints stored and keep unknown faces at bay.
Also, you can install them in areas that demand certain security or restrict entry for everyone. Similar to the workplace, most security devices keep homes safe with their exclusive feature of automatic locking, thereby offering homeowners peace of mind.
2. Zero duplicity
It can be easy for someone to replicate keys so as to have a forced entry in a building. But this security mechanism requires a person's biometrics, which is usually fingerprints, for granting access to a specific area. And in case, they don't match, then it means 'no entry'.
Fingerprint security locks identify a person's thumbprints without involving an outside medium. They can evaluate the characteristics of a 3D print and won't allow access to anything that is not close to the authenticated fingerprints. Also, you can read more about these technology-driven locks at Smart lock.
3. Increased security
Generally, people think that these tech-based locks are easy to fail, allowing unwanted persons to break into the place. However, that's not the case in reality. These locks are equipped with premium materials that not only ensure the durability of the system, but also the security of the entire space.
In addition, these smart locks sport an efficacious alarming system that informs required persons about the tampering issues, if any. Now, what else can you wish for in order to have 100% security?
Benefits of having fingerprint security locks installed:
Besides locks that require fingerprint authentication, there are many other mechanisms such as voice scanners and iris scanners that are gaining recognition nowadays. However, they are quite expensive as compared to fingerprint locks. And in spite of being so pricey, they don't guarantee complete security.
While people may find it uneasy to get their eyes scanned through iris systems, voice scanners may not be effective at times when a person is having a sore throat or is unable to speak. However, you won't see these drawbacks in fingerprint locks. They are not only cost-effective but also deliver complete security without causing any fuss.
Things to consider while buying a security door lock
After reading so far, you might have thought of doing some research on fingerprint security locks either for your home or workspace. Here are a few tips that you should consider while installing or buying this amazing security system:
1. Accompanied by a keypad
It sounds like a cool idea that you can authenticate your identity by scanning your fingerprints. However, there can be times when you are unable to access this security feature due to inevitable instances such as power outage.
And to save yourself from this unwanted fuss, it becomes really important to invest in a locking system that accompanies a keypad as an alternative method. Also, you can find the prospects of this awesome technology by clickinghere.
2. False Rejection Rate
False Rejection Rate (FRR) refers to the probability that the biometric mechanism will falsely not allow the authenticated user to have access to space. Hence, to avoid any risks and wastage of time, it's always a better idea to consider buying the one that has a lower False Rejection Rate.
3. Materials
You will find different types of security locks composed of different materials. While companies will always vouch on their premium quality materials, it is recommended to choose sturdy steel and brass over aluminum that can be easily tampered or damaged.
However, brass and steel proffer more durability, safety, and comfort as compared to any other type of materials used.
4. Storage capacity
If you are planning to install a security lock for your organization that involves a lot of employees moving in and moving out of the building every day, then you should know the maximum capacity of fingerprints that the system can store easily.
To make it simpler, you should check how many people can have access to this authentication process in one go. Ultimately, this will save your security process from being jammed and ensure a smooth entry and exit for employees.
5. Auto-locking
Unlocking the door is easy; you scan your fingerprints, get authenticated, and enter the door. And same is the case with its locking mechanism. However, it would be interesting to know how many seconds it takes to lock the door once you or someone exits. This goes without saying, the lesser the time, the better it is. If you are curious to know about how this entire system works, then do go through this link.
Security locks involving your fingerprints can be a great smart addition to make your home safe. Since there are a lot of options available in the market. It make a point to do your homework, evaluate the pros and cons, and then arrive at a buying decision.
Believe it or not, you will get a sigh of relief once you have your smart lock installed. However, there are some people who still might want to go with the conventional lock and key method. And then, there are these tech-savvy ones who would choose a smart locking system over the traditional one. So, which of these methods would you like to prefer, and why? Tell us in the comments section below.