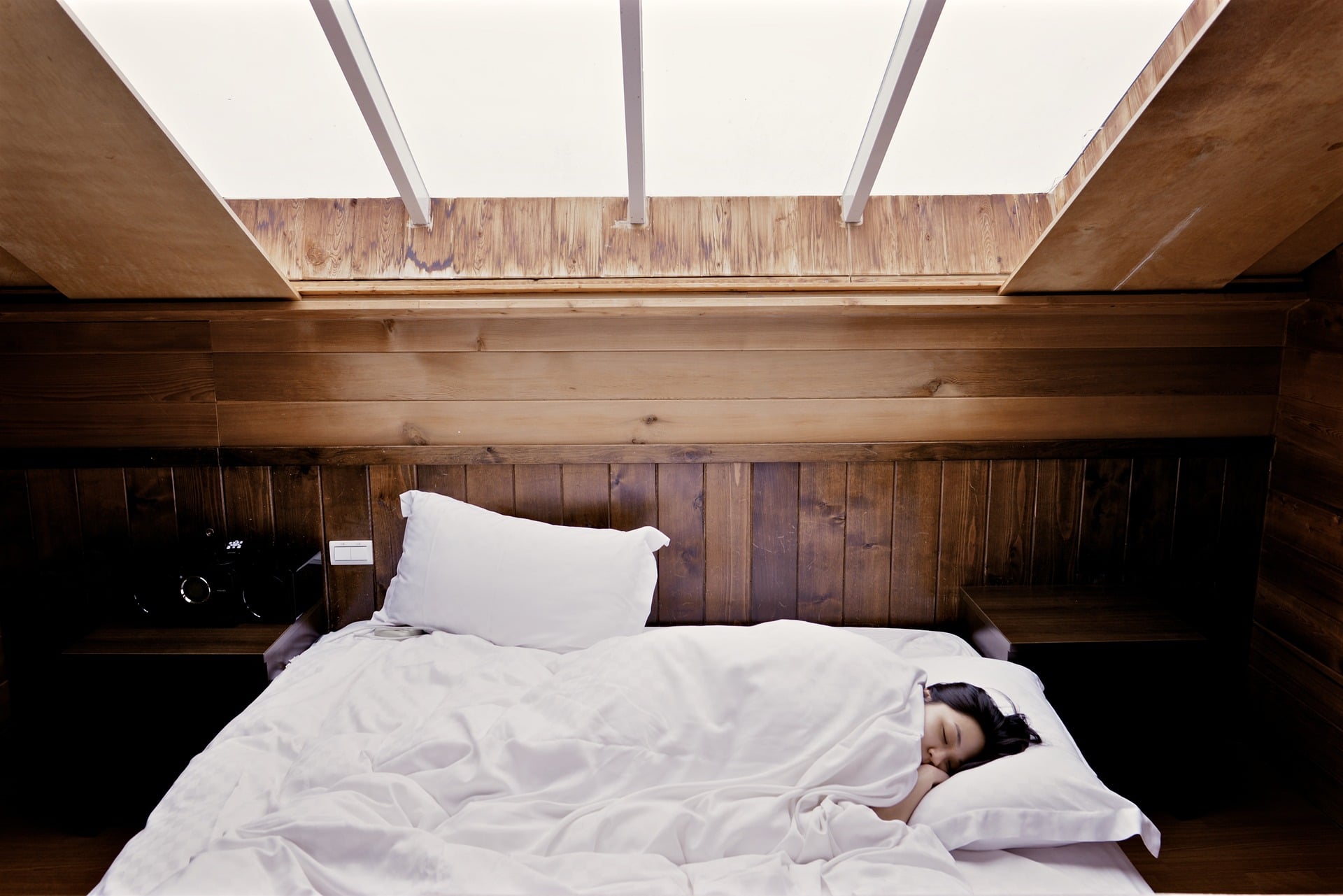 Summer is right around the corner; it's so close I can almost feel it! That's why I want to introduce you to seven unusual gadgets to keep you cool and in the right mood. Each one will have you enjoying life wherever you are! Don't let the heat stop you from enjoying Summer 2019!
Here are 7 Cooling Gadgets for summer 2020:
1. Dyson Air Multiplier Table Fan
Have a busted AC or a pesky roommate who doesn't want to run up the electric bill? Then the Dyson Air Multiplier Table Fan is right for you! I know what you're thinking, "Really, a fan?!" Let me tell you; it's not just a fan. With a smooth as butter 90-degree oscillation at the touch of a button, it's a game-changer. Dyson has designed this fan to perfection, making it so easy to clean… So say goodbye to dust! In addition, the design is just beautiful! I always get compliments on this fan because of its circular design. The cherry on the top is the 2-year warranty that covers parts and labor.
2. EvaLIGHT
It's always a constant battle with your coworkers over the thermostat in your office. This is your answer, and it all started with an Indiegogo campaign back in 2015. Evapolar has created the EvaLIGHT which creates your perfect local microclimate. It is a personal air conditioner that sits on your own desk. While keeping you cool, the EvaLIGHT will also humidify and purify the air! Forget about traditional air conditioning units that require freon and other chemicals. It's a small and sleek cube that will put out enough cold air to keep your office cold all summer long.
3. Handy Cooler
Need a wireless solution to put out cool vibes? The Handy Cooler is the perfect solution for you. It is a portable mini air conditioner that will provide you with a cool and steady stream of arctic air, whether you are on the go or at home. The Handy Cooler's trendy and ergonomic design can run on batteries, USB, or a standard 110V outlet. This comes in handy (pun intended) when you want to free up some space in your home or office. So put away that massive fan and replace it with the Handy Cooler! You can even add aromatherapy oils if you want it to double as an air diffuser. What more could you want!
4. Bedjet
Do you ever find yourself throwing your blanket on the floor while your partner gets upset for being too cold? Budjet is the perfect solution for your bedtime disagreements. Bedjet is the world's first rapid cooling and heating system just for your bed. It's amazing to see how this bed cooling system truly works, so take a look! You'll be able to sleep soundly and enjoying the temperature that meets your needs while not annoying your partner. It's been clinically proven to by doctors to help you sleep better. To show just how confident they are, Bedjet even has a 60-day "no sweat" guarantee. Highly recommended! Order your faux fur throw now for fast home delivery or reserve in store
5. Uber Chill Mini Fridge
Keep twelve of your most sacred brews or nine 500-mL bottles cold all summer long with the Uber Chill Mini Fridge! This retro-looking refrigerator is perfect for any location, even a car or boat! It can plug into your car's cigarette lighter or into the wall, which makes it super versatile. A mini-fridge of this nature will truly never go out of style. C'mon, let's bring the Brady Bunch to look back! Think about kicking back at the next tailgate or in your man cave with this mini-fridge!
6. Hydracy Fruit Infuser Water Bottle
Water tastes so boring, but we all have to drink more of it! Now you can enjoy drinking water with the Hydracy Fruit Infuser Water Bottle. Infuse the water you drink with the fruits of your choice. Think of the endless amount of combinations that you can put into this lovely vessel of hope. The water bottle is 32-ounces of pure glory and comes with a full-length infuser basket to keep your water flavored until the very last drop. It's BPA free so it can be safely reused again and again. After using the Hydracy Fruit Infuser Water Bottle, you'll never turn back to plain, jane, H2O.
7. Tie Chilly Neck Cooler
I hate wearing ties with my suit, but I love wearing this tie! The Tie Chilly Neck Cooler keeps me cool wherever I go and is its own fashion statement. Whether I am working outside in a hot environment or merely trying to keep cool on a hot, muggy day, the Tie Chilly Neck Cooler lasts for hours and doesn't use any batteries! All you need to do is soak and place in the freezer. Make sure you have a backup in the freezer, and off you go to make Summer 2019 amazing.
Read Also: