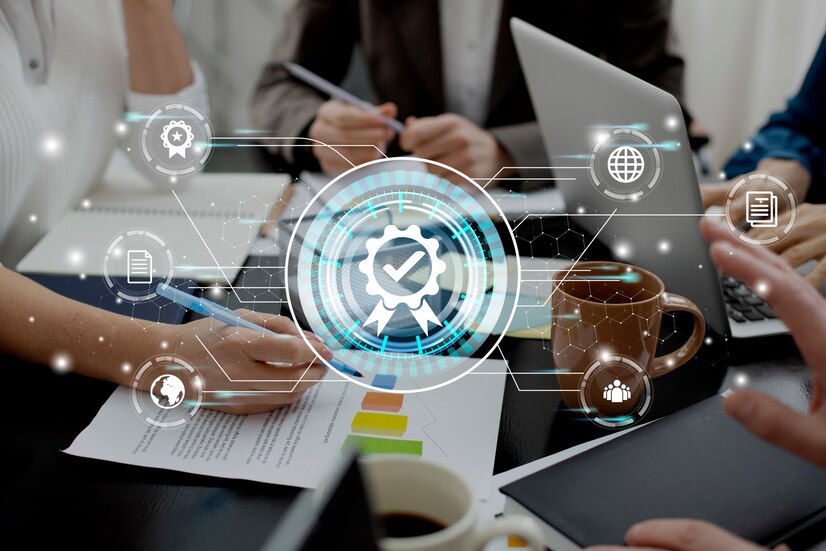 Selecting a Managed Services Provider (MSP) is a crucial decision for businesses aiming to streamline their IT operations and optimize their technological infrastructure. This comprehensive checklist will guide you through the key factors to consider, ensuring you make an informed choice that supports your business needs.
Understand Your Business Requirements
Thoroughly understanding your business needs is the foundation for selecting the right MSP. It's beyond knowing the basics; it's about diving deep into what makes your business tick. Here are some specific points to consider before choosing a managed services provider:
Assess Your IT Maturity: Determine the current state of your IT systems. Are they outdated and in dire need of an overhaul, or are you looking for incremental improvements to an already solid infrastructure?
Future-Proofing: Think ahead about the direction your business is heading. Will you launch new products or services requiring additional IT support or infrastructure changes?
Compliance Needs: If you're in a regulated industry, understand the compliance requirements that dictate how data must be managed and protected.
Integration Capabilities: Consider how well potential MSPs can integrate with your existing tools and systems. Seamless integration can reduce transition times and minimize disruption.
Customization: Off-the-shelf solutions often require customization to meet the unique needs of each business. Make sure the MSP can tailor their services to fit your particular needs.
By detailing your requirements in these areas, you'll be in a better position to find an MSP that understands your current needs and supports your future goals.
Evaluate Technical Expertise And Experience
When it comes to managing your IT infrastructure, you'll want a team that's not just competent but also experienced. Seek providers with a proven track record in your industry. They should have the technical expertise to manage your specific systems and software.
Checking their certifications and partnerships with leading technology vendors can give you insights into their level of expertise. This is especially valuable when you need the best managed IT service to meet your unique needs.
Assess Availability And Responsiveness
Your MSP should be available around the clock to address any IT issues that may arise. Ensure they offer 24/7 monitoring and support. Their response time is also critical, as delays can lead to prolonged downtime, affecting your business operations. To gauge their reliability, ask about their average response times and service level agreements (SLAs).
Consider Scalability And Flexibility
As your business grows, your IT needs will evolve. Your MSP should be able to scale their services accordingly. They should offer flexible service plans that can be customized to meet changing requirements. This adaptability is critical to ensuring your IT infrastructure supports your business growth.
Review Their Security Measures
In today's digital age, cybersecurity is paramount. Be sure your MSP has robust security protocols in place to protect your data and IT systems. This includes strategies to anticipate and mitigate emerging threats:
Firewalls
Antivirus software
Intrusion detection systems
Regular audits
Employee training
In addition, inquire about their approach to security, how they handle data backups and disaster recovery plans.
Analyze Customer Support And Communication
Effective communication is vital to make customers' lives easier. Your MSP should provide clear, timely updates and be easy to reach whenever necessary.
Evaluate their customer support structure. Do they offer a dedicated account manager? How do they handle communication during an IT crisis? Understanding these aspects will help you gauge the quality of their customer service.
Check For Compliance And Industry Standards
Specific regulatory requirements for managing IT systems and data may vary depending on your industry. Make sure your MSP is familiar with these regulations and complies with industry standards.
This compliance is crucial for avoiding legal issues and ensuring data privacy. Additionally, inquire about their adherence to international standards like the International Organization for Standardization (ISO) and their preparedness for audits.
A provider well-versed in industry-specific compliance, such as the Health Insurance Portability and Accountability Act of 1996 (HIPAA) for healthcare or the General Data Protection Regulation (GDPR) for data protection in the European Union (EU), demonstrates their capability to handle sensitive information securely and legally. This safeguards your business and builds trust with your clients, knowing their data is in responsible hands.
Look At Client Testimonials And Case Studies
Client feedback can provide valuable insights into an MSP's performance. Look for testimonials and case studies on their website or third-party review platforms, considering their recency and relevance. Pay attention to comments about their service quality, reliability, and customer support. Positive feedback from businesses similar to yours can be a strong indicator of their suitability.
Understand Their Pricing Structure
Cost is a significant factor in any business decision. Understand the MSP's pricing structure and what is included in their service packages. Are there any hidden costs? How does their pricing compare with other providers offering similar services?
Make sure their services fit within your budget without compromising on quality. It's also crucial to ask about the flexibility of their billing–whether they offer a flat-rate, pay-as-you-go, or tiered pricing model.
Doing so will help you anticipate future expenses and align them with your business's financial planning. Furthermore, inquire about any potential costs for additional services or support outside of the standard package, and how changes in service demands or market conditions might affect pricing in a long-term contract.
Conclusion
Choosing the right Managed Services Provider is a strategic decision that can significantly impact your business's efficiency and growth. By following this checklist, you'll be well-equipped to select a provider that meets your specific needs, offers reliable and responsive service, and contributes to the overall success of your business. Remember, the right MSP is a partner in your journey, not just a service provider.
Read also: