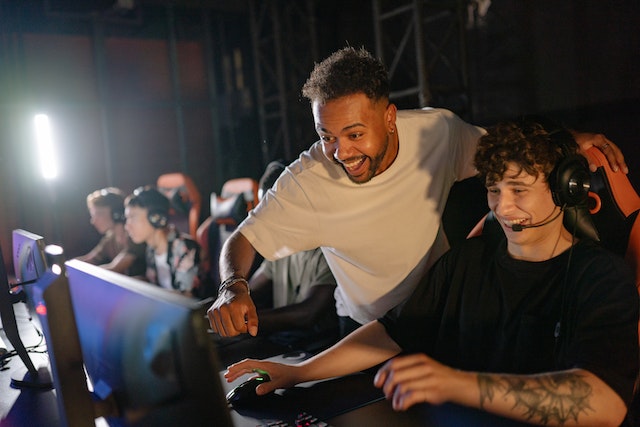 Every sports fan has an opinion on the outcome of their favorite team's next big match or that of their main rival.
Making predictions is a way to showcase your knowledge of your chosen arena, such as the NFL, NBA, or the English Premier League. Whatever sports tournament you hold closest to your heart, you want to be right more than you're wrong, at least to hold the bragging rights over your friends, family, and fellow supporters. But how do you make successful predictions on professional sports?
In this article, we cover some of the more popular betting strategies you may have encountered over the years. We use expert knowledge, tests, and comparisons to explain which work and which are best left alone. The kind you'd be looking for is professional Sports Prop Betting Strategies, while those to keep at arm's length include subscription tipsters and what's known as "fixed matches".
There's a lot to get through, but by the end of this page, you will have a strong understanding of the different types of betting strategies, how they work and which ones you can be following with confidence. The online betting industry has become something of a minefield, but our team is here to lead you to safety. We want to ensure you bet as securely as possible while giving yourself the best chance of making a profit.
Sports Strategies That Work
In this section, we list some strategies we have found that work for all types of gamblers and all types of sports. Please remember, these are our opinion, and we strongly suggest you conduct further research before making cash bets.
* Trends
You'll be surprised how often following the trends leads you to a winning bet. The more you study a fixture, the clearer the trends become. For example, if you are looking at a major horse race, like the Grand National at Aintree, England, you should investigate the last few runnings of the race, such as the last 10.
Trawl through the results and look for patterns in trainers, jockeys, owners, the age of winning horses, recent form, and more. When you have gathered all the information you can get your hands on, you can then place a bet that corresponds to the stats you have gathered through your notes.
* Totals
This market is used mostly to bet on soccer and American football, but it can be applied to almost every professional sport, including matches, races, and fights. The market you want here is over or under, with the traders setting the line. If we use a soccer match as our example here, the usual line is 2.5 goals. Will the total goals scored in a match be more or less than 2.5?
We know there can be no half-goals, so where does the .5 come from? This is in place to take exactly two goals out of the running. Research each team's last five results and then the head-to-head scores. You will often discover an answer to over or under, and it'll lead you to a strong bet.
* Value
If you understand how betting odds work, you can create your own book and then gamble on any selections that have higher odds than you. For example, if a horse is 4/1 at the bookies and you've got it at 2/1, that's an obvious value play.
Sports Strategies That Don't Work
Here we warn of the dangers associated with following a poor betting strategy. Here we focus on our pet hate, and it's ridiculous that people are still falling for it, although scammers are always coming up with new and intelligent ways to separate victims from their cash. Again, this is only our opinion talking, but it does come from a career spent at the highest level of the gambling industry.
* Subscriptions
Never pay a social media – or any other type of tipster – for a subscription service or one promising the result of a fixed match. If you knew the result before a game started, would you have as much of your own cash on as possible, or would you be asking other people to pay you cash for the info? They can't be trusted and shouldn't be trusted.
Additionals: