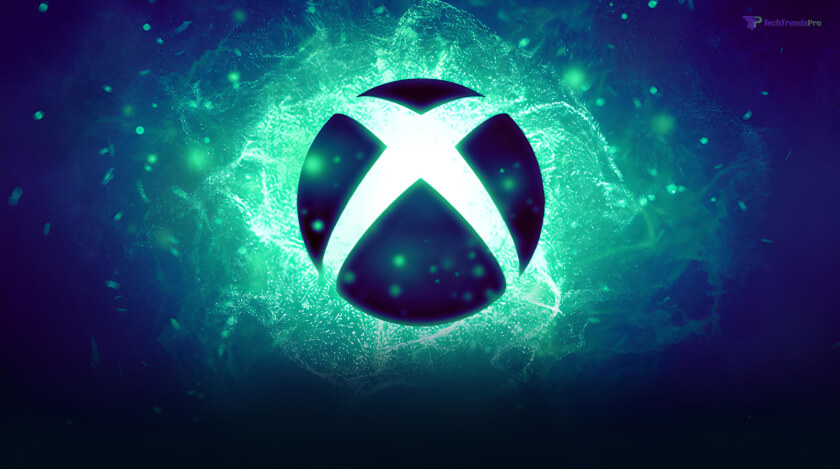 Did you miss the Xbox Showcase for 2023? If yes and are eager to find out the best announcements related to the games that you play online, then you will find this blog to be of help.
The head of Xbox Creator Experience, Sarah Bond, hosted this year's Xbox Games Showcase that took place on 11 June. and needless to say, it was a blast. With announcements made for several games, the audience could enjoy the showcase from all around the world.
If you missed out on the same, trust me, you are not alone in this. And that is the reason why I am going to help you out a little. In this blog, I will be focusing on all the major and minor events and the announcements that were made at the games showcase held by Xbox yesterday, just like I did for the Summer Games Fest 2023.
So, keep reading this blog till the end to learn more…
Everything Announced At Xbox Showcase 2023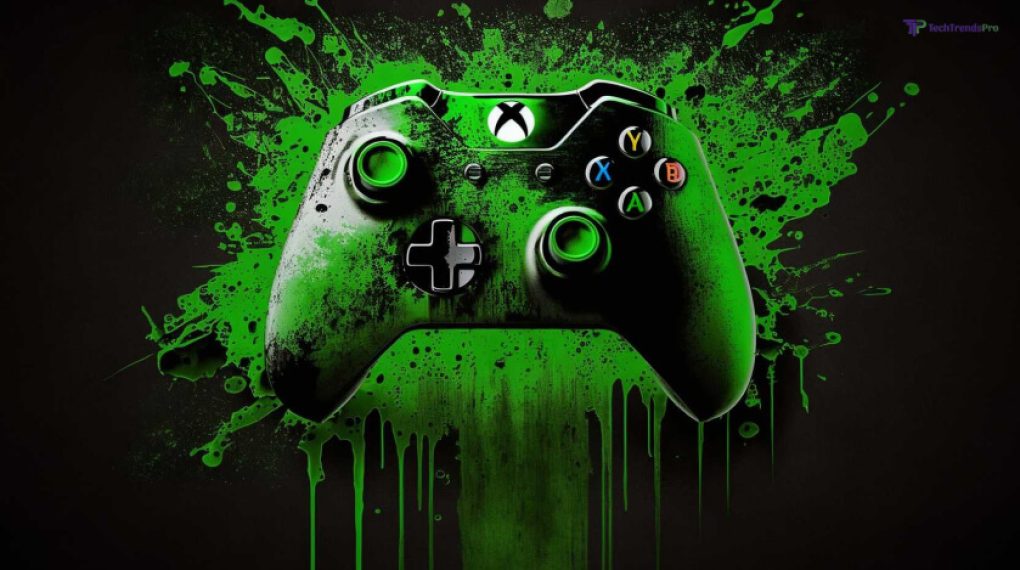 Xbox brought the viewers the games that we have been asking to see more of in Xbox Games Showcase 2023, including Starfield, Senua's Saga: Hellblade II, Avowed, Forza Motorsport, and more. They also showcased the future of the platforms, from console to PC and beyond.
In this blog, I am going to focus on the announcements that were made. So if that is something that you are searching for, keep reading this blog till the end…
1. Cyberpunk 2077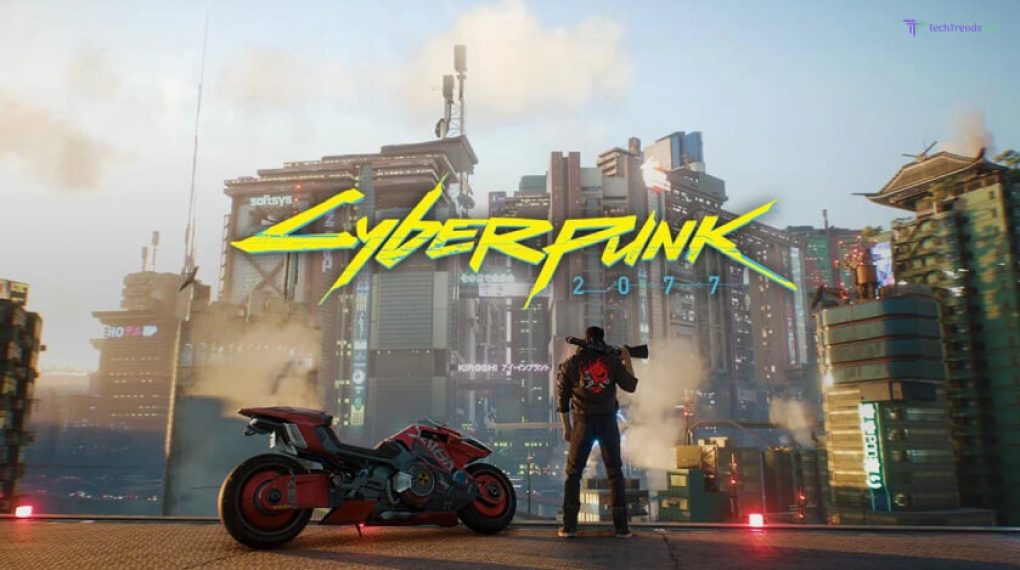 While developing Project Orion, the Cyberpunk 2077 sequel, CD Projekt Red is simultaneously working on the Phantom Liberty expansion for the first game. Idris Elba plays a policeman in the New United States of America in the movie Phantom Liberty.
Players will explore the brand-new neighborhood of Dogtown in Phantom Liberty, where they will encounter sleeper agent Solomon Reed (Idris Elba), who is embarking on a risky espionage and intrigue operation. This spy-thriller adventure has a tonne of new characters, a compelling, decision-driven story, and fresh gameplay elements.
Oh, and the trailer was introduced by Keanu Reeves, who will reprise his role as Johnny Silverhand. Phantom Liberty is slated to go on sale for $29.99 on September 26 for the PlayStation 5, PC, and Xbox Series X.
2. Fable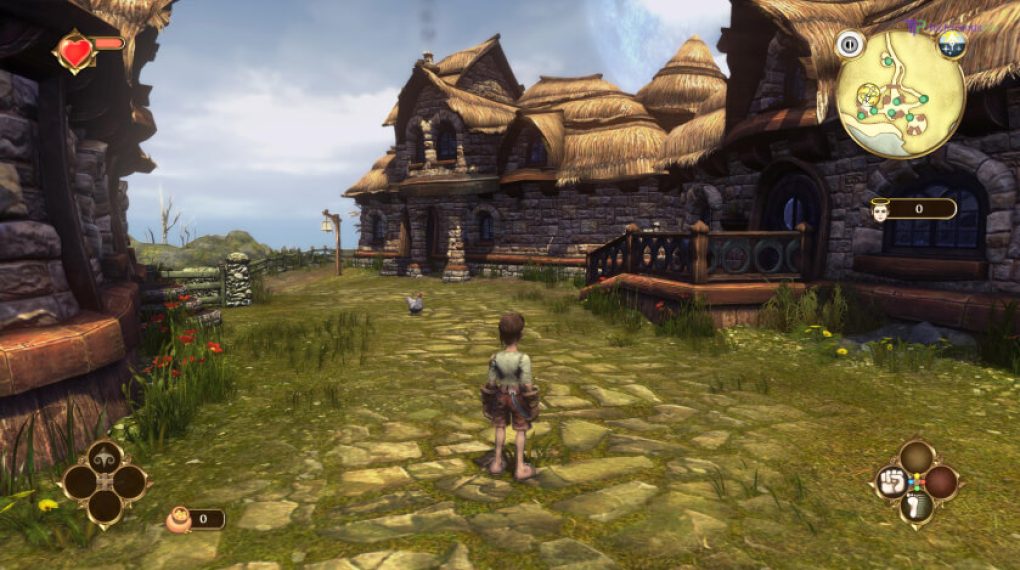 In 2020, Microsoft revealed that the popular franchise's rebirth, Fable, is being developed by Playground Games. However, Microsoft and Playground Games have kept Fable a secret except from that initial video, which was just one minute of a fairy soaring around. Up until Sunday, when a closer look was unveiled, that is, of course.
Richard Ayoade, a colossal British actor, provided the humor in the Fable trailer through the character of Dave. He declared that the time of heroes has ended before being revealed to be a gigantic and attacking the protagonist.
The setting for Fable and the home of heroes is Albion. Many difficulties, treasures, and tales are waiting for you in this vivid fantasy country.
3. Star Wars Outlaws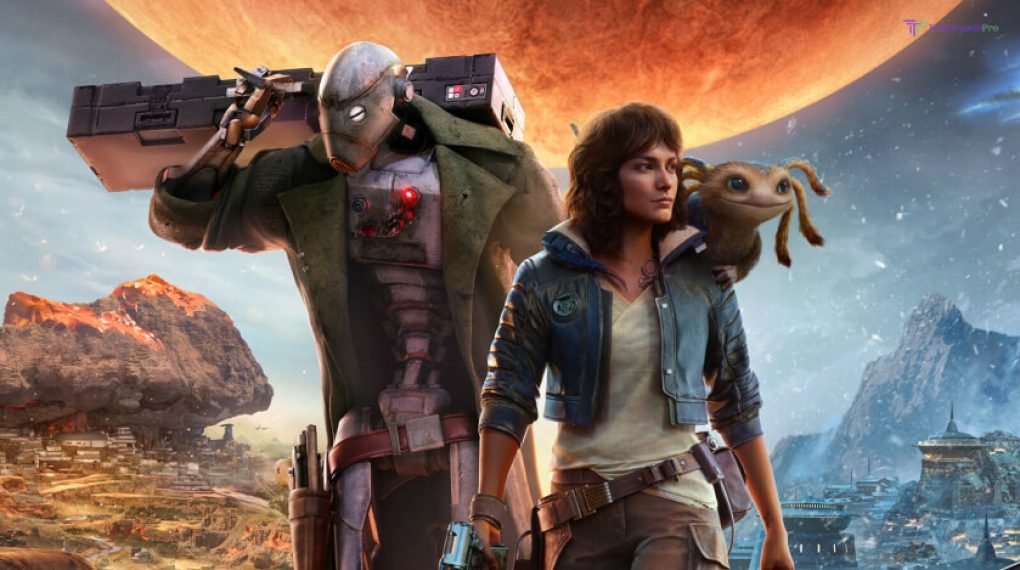 During the Xbox Game Showcase event, the Star Wars game from Ubisoft and Massive Entertainment was unveiled. We first encounter some non-Jedi thieves in a computer-generated trailer who talk about the "Syndicate" and the "criminal underworld."
Before being attacked in a very Star Wars-like catina and escaping on a speeder bike, we also witness what appears to be the main character playing Sabaac. She also keeps an adorable puppy, which almost made me forget about the 2024 release date. During its own Summer title Fest Event, Ubisoft will have more information to give about this title.
4. South Of Midnight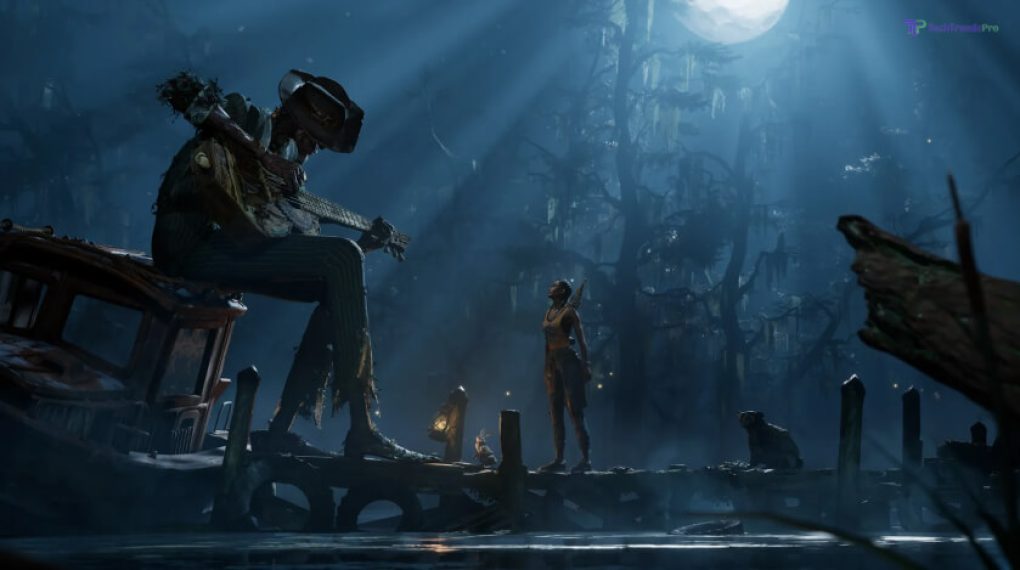 South of Midnight, a captivating third-person action-adventure game set in the American Deep South, is being released on Xbox Series X|S (with Xbox Game Pass), Windows PC (with PC Game Pass), and Steam by the makers of Contrast and We Happy Few.
In a dark and fantastical environment, as Hazel, you will delve into the mythology and come across creatures from Southern folklore. Hazel is called to become a Weaver—a supernatural healer of shattered relationships and spirits—when calamity strikes her hometown. With these new skills at her disposal, Hazel will be able to face and defeat formidable foes, unravel the mysteries of her family's common past, and, with any luck, locate a place that she can call home.
5. Payday 3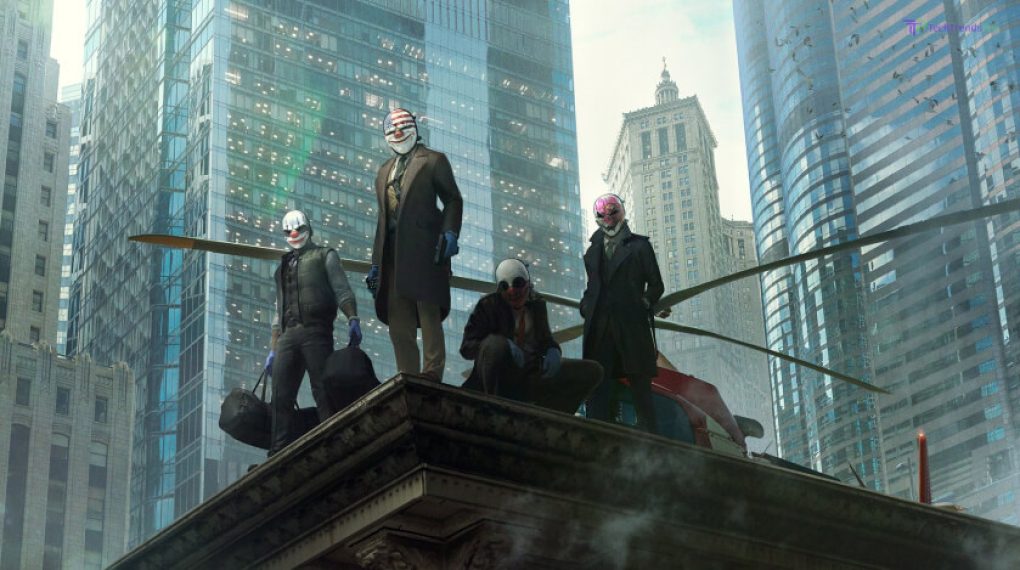 In the new Payday 3 video game, it's time to heist some more banks. The co-op FPS will premiere on Game Pass on September 21 and, like so many other games showcased, will be available on that date.
In the depths of New York City, a Secure Capital Bank branch is the setting for this gameplay clip. As Dallas, Chains, Wolf, and Hoxton wear their masks and demonstrate to the world that no place is secure enough from the Payday Gang, we follow them.
6. 33 Immortals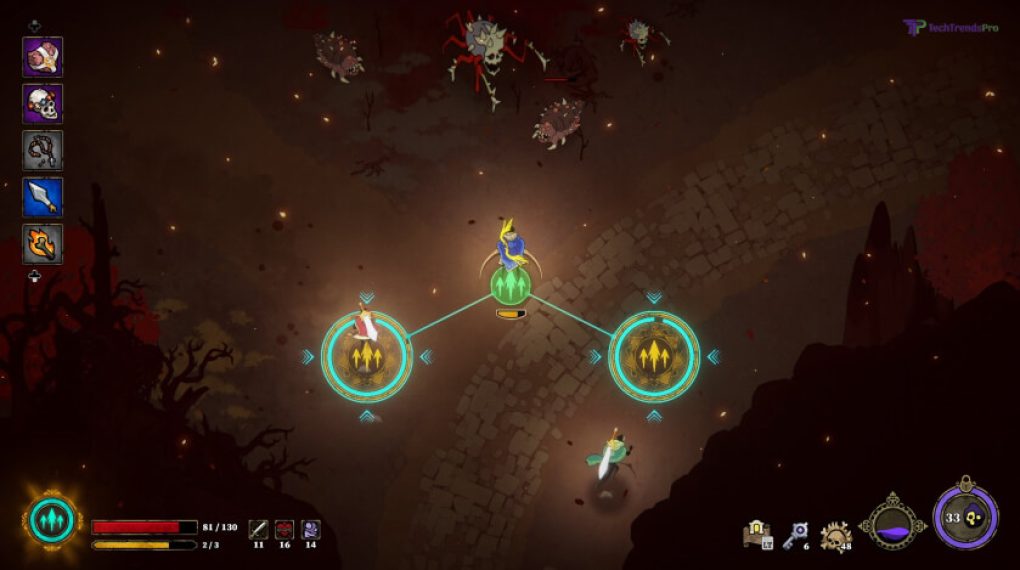 33 Immortals is a 33-player cooperative action roguelike game. Play a cursed soul, and defy God's ultimate punishment. With fast "pick-up and raid" matchmaking, launch into epic 33-player co-op fights.
Together, raiders can battle their way through several dungeons, employing both powerful physical weapons and mystical skills, as necessary to defeat their adversaries.
Working together with your teammates will help you survive against hordes of monsters and powerful, difficult bosses. To enhance your soul permanently, increase the size of your armament and install strong new relics. Fight for your everlasting life as you stand before the anger of God.
7. Avowed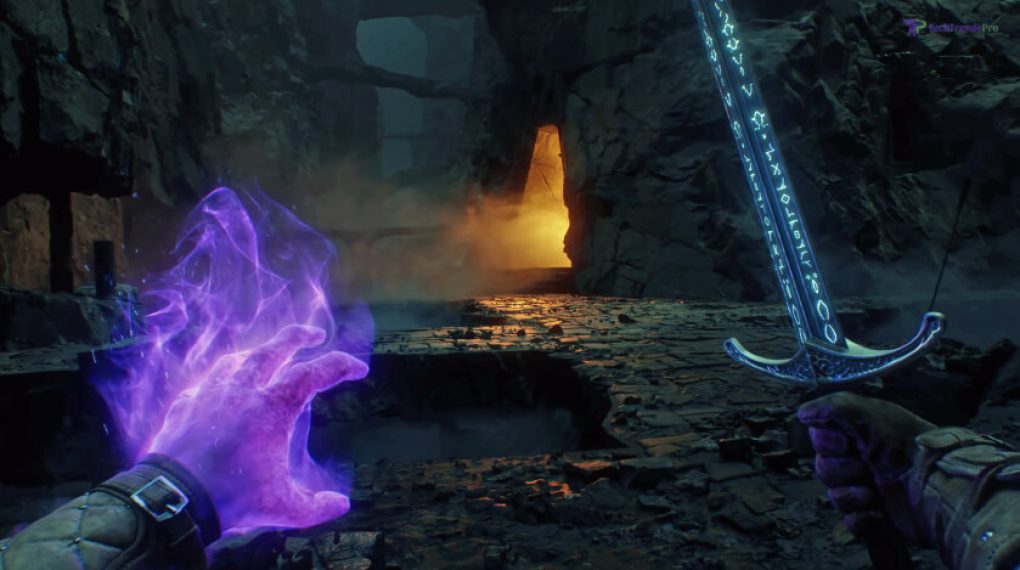 Players in Obsidian Entertainment's Avowed will travel through the Living Lands, a troubled, foreign island full of mysteries and secrets, peril and adventure, choices and consequences. The Living Lands are a setting familiar to fans of the Pillars of Eternity series and are set in the world of Eora.
It's a place that seems both exotic and familiar to you, pleading for your assistance. Players will discover the evil afflicting these regions as they journey through several ecosystems in this first-person fantasy role-playing game and encounter partners along the way. Avowed will be available on Xbox Game Pass and arriving on Xbox Series X.
8. Microsoft Flight Simulator 2024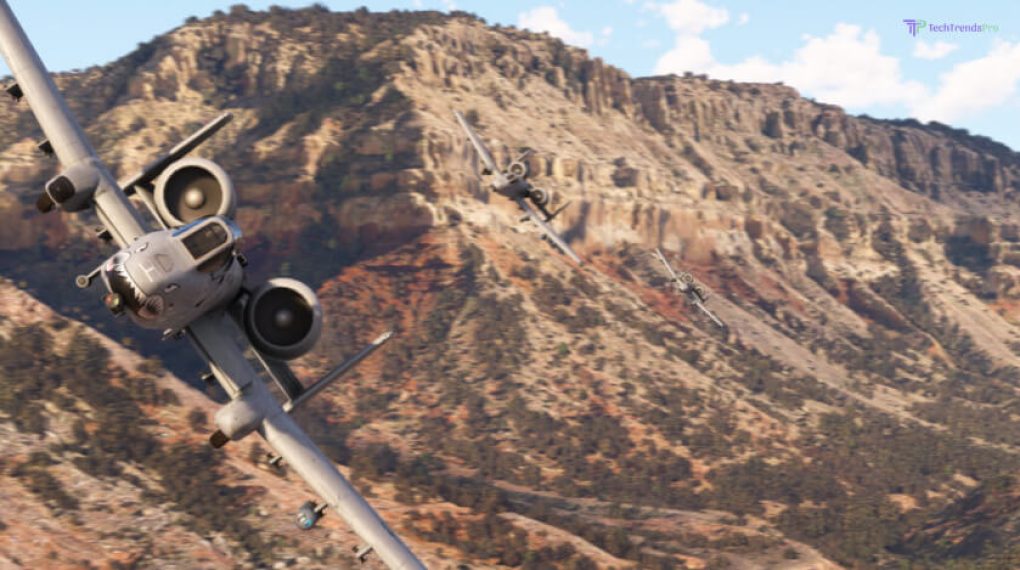 With Microsoft Flight Simulator 2024, you can pursue your career-related goal of flying. The goal of this brand-new simulator is to produce the most advanced, immersive, and breathtaking flight simulator ever by utilizing the most recent advancements in simulation, cloud, machine learning, graphics, and gaming.
The considerably upgraded Asobo Studio engine is what enables Microsoft Flight Simulator 2024 to attain this unheard-of level of accuracy. Pilots can engage in careers such as agricultural aviation, helicopter and mountain rescue, aerial construction, cargo transport, hot air balloon pilot, and air firefighting in Microsoft Flight Simulator 2024. It's anticipated to release in 2024 and appears to be a beautiful progression of the plane simulation game.
9. Persona 3 Reload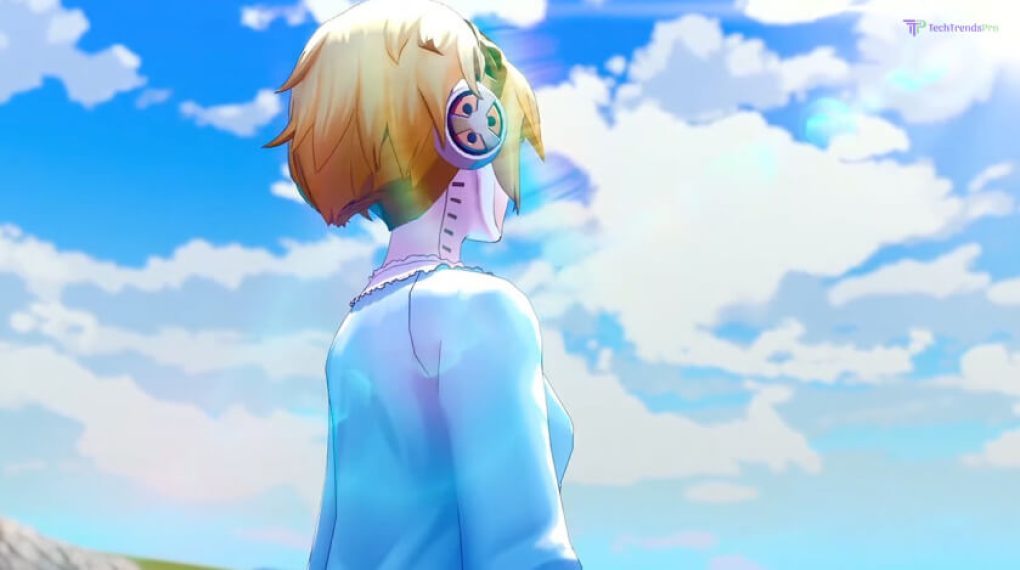 When Atlus leaked its own trailer on its Instagram page, it prematurely unveiled its Persona 3 remake. However, the reveal was initially scheduled for Sunday's Xbox Game Showcase. the PlayStation 2 original up to Persona 5's graphic quality, with the game running on Epic Games' Unreal Engine. The video itself is a brief, one-minute peek at the game.
Put yourself in the position of a transfer student who is faced with an unexpected fate and experience the "hidden" hour that occurs between one day and the next. Discover a tremendous power, explore the wonders of Tartarus, defend your allies, and leave a lasting impression on their memory.
On Xbox One, Xbox Series X, and Windows PC, Persona 3 Reload is anticipated and will be accessible via Game Pass. Although the PlayStation platforms were not explicitly mentioned in the trailer, it is likely that they will be included as well.
10. Sea Of Thieves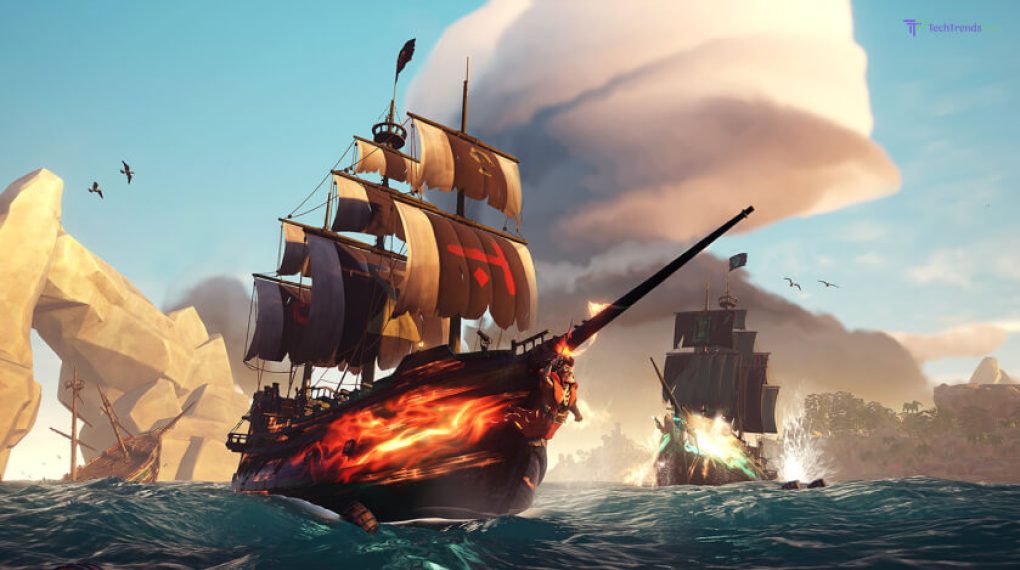 Featuring Guybrush Threepwood, ghost pirate LeChuck, and other characters from the Monkey Island video game series, Sea of Thieves: The Legend of Monkey Island is a new collaboration between Rare and Lucasfilm Games that combines two beloved pirate universes to tell a new tall tale of Guybrush Threepwood's adventures in the Sea of Thieves.
Composed of three Tall Tales, which will be released in three parts as free updates to Xbox Game Pass subscribers and owners of all Sea of Thieves editions starting in July. On 20 July 2023, all Sea of Thieves players will have access to the first chapter of this amusing and touching love letter to the legendary Monkey Island adventure game series on Xbox, PC, and Steam.
11. Senua's Saga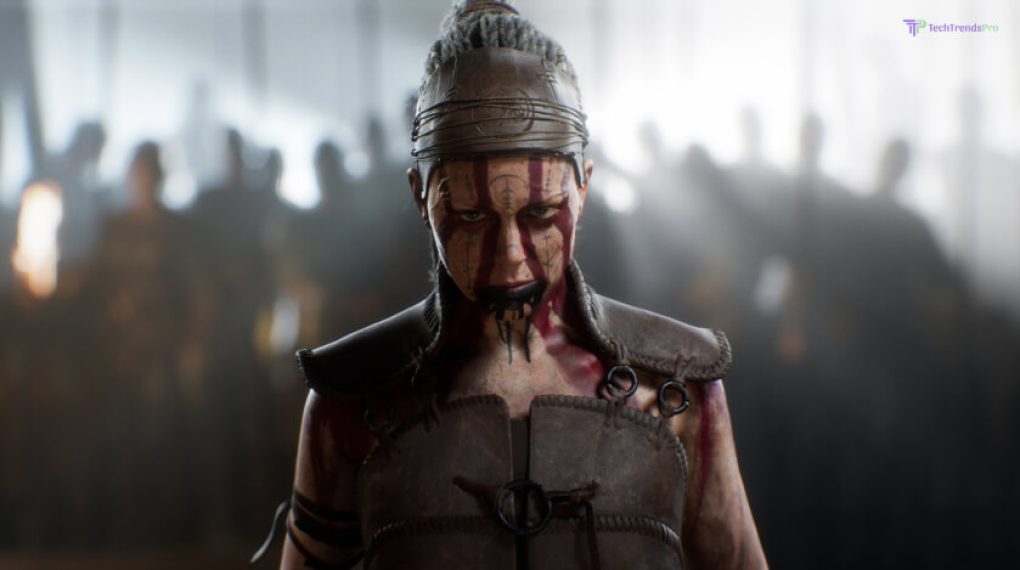 The next thing that was released on the games Showcase Xbox event was the Senua's Sage: Hellblade II. With this exhibition of cinematic immersion, gorgeously realized visuals, and engrossing music from the team at Ninja Theory, enter the next chapter of Senua's tale. Senua's Saga: Hellblade II, which will be released in 2024, will take players on an intimate journey of overcoming the darkness both within and without.
12. Kunitsu-Gami: Path Of The Goddess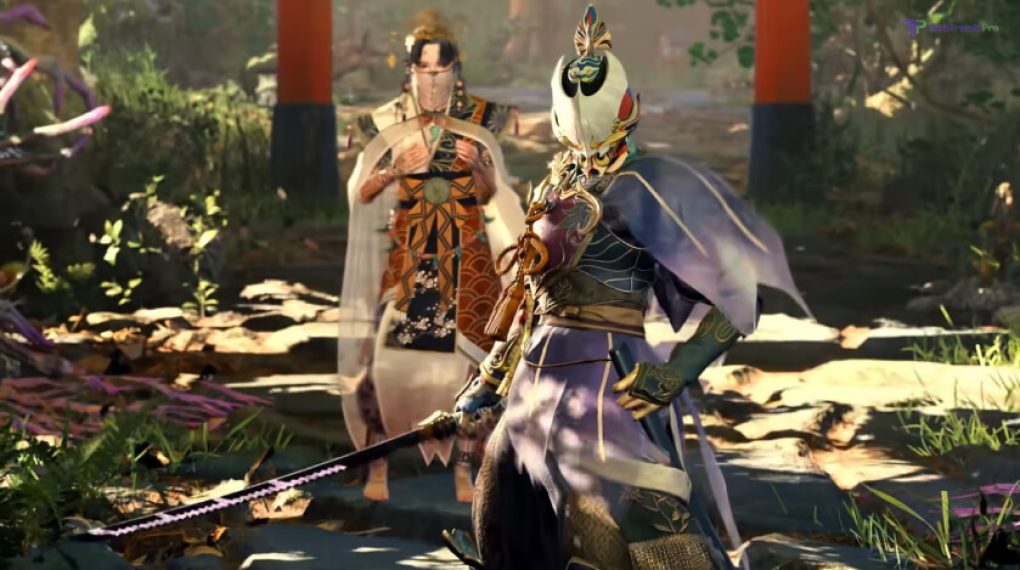 A brand-new game, Kunitsu-Gami: Path of the Goddess, continues Capcom's tradition of inventive and original creations. This labor of passion continues the legacy of genuinely original works like Okami and Shinsekai – Into the Depths. Discover a fascinating universe where the power of the RE Engine brings traditional Japanese aesthetics to breathtaking life. Take advantage of a unique gaming experience that combines action and strategy. Watch as the spirit world and earthly man engage in an epic battle.
13. Like A Dragon: Infinite Wealth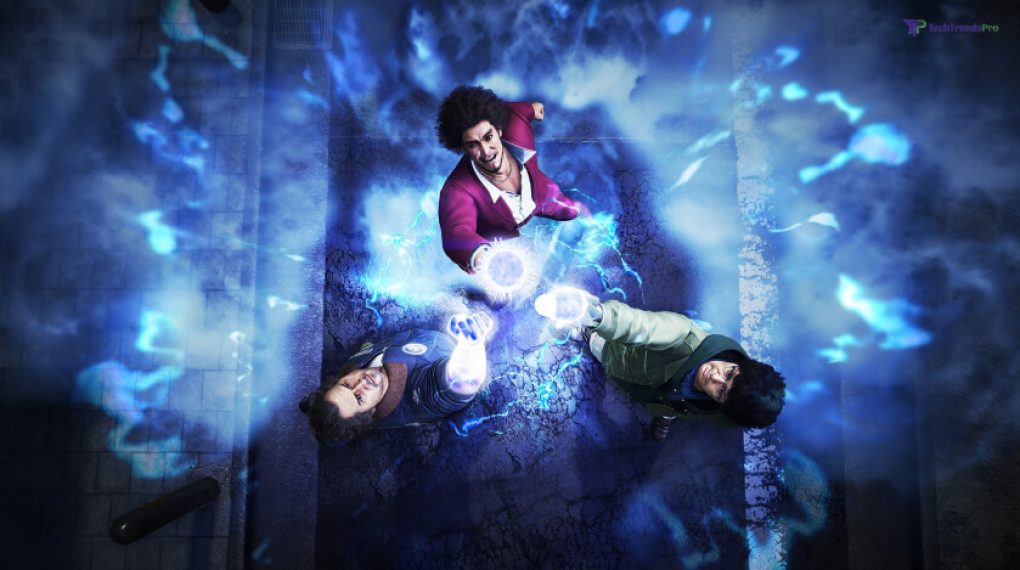 Ichiban Kasuga awakens in a beachside location that resembles Hawaii. And that is just the beginning of the game. Additionally, this reveal trailer contains a lot of funny jokes in which characters or items conceal Ichiban's penis, much like in a 2005 Austin Powers film.
In Like a Dragon: Infinite Wealth, two legendary yakuza, Kazuma Kiryu and Kasuga Ichiban, embark on an epic role-playing journey as a result of a surprising series of circumstances. The newest Xbox and PC Yakuza/Like a Dragon game will be available in early 2024.
14. Forza Motorsport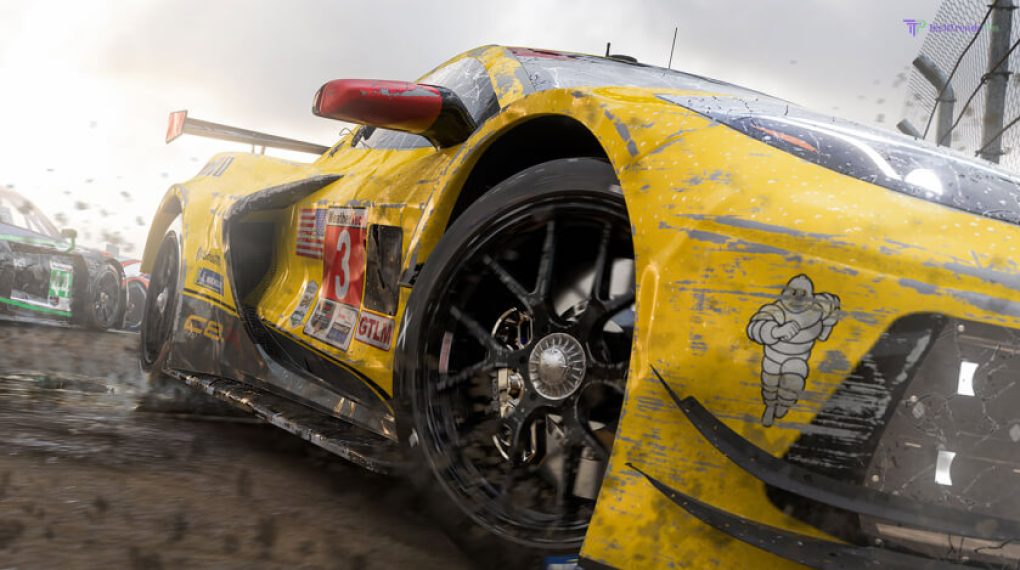 After Forza Motorsport 7, Turn 10's newest Forza Motorsport is a much-anticipated sequel that has been in development for the past six years. But the wait is almost over: Forza Motorsport will debut on October 10, according to a Sunday announcement from Microsoft.
We saw a few new GM automobiles, including the Corvette E-Ray, in the brand-new gameplay trailer that was displayed at the event. Forza Motorsport looks fantastic and is unmistakably a demonstration of the Xbox Series X's capability. It is as aesthetically spectacular as you'd expect for a game of this genre.
Xbox Series X and Windows PC users will be able to download Forza Motorsport as soon as it becomes released.
15. Overwatch 2 Invasion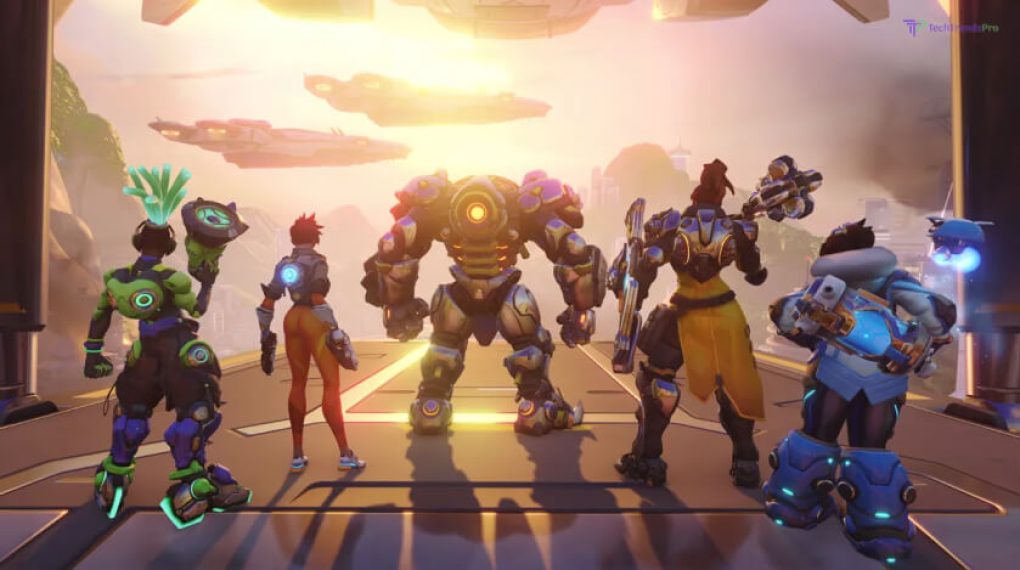 Overwatch 2's invasion is rapidly approaching! Immerse yourself in brand-new ways to play with Hero Mastery, Firing Range, Story Missions, a new Support Hero, Flashpoint Game Mode, and a brand-new Co-op experience with your pals. The biggest Overwatch 2 content dump yet has new experiences, game modes, missions, and maps in store for you.
Get immediate access to six new characters, legendary skins, and in-game cosmetics by purchasing the Overwatch 2: New characters Starter Pack with Game Pass Ultimate Perks when it launches on August 10.
16. Cities: Skylines 2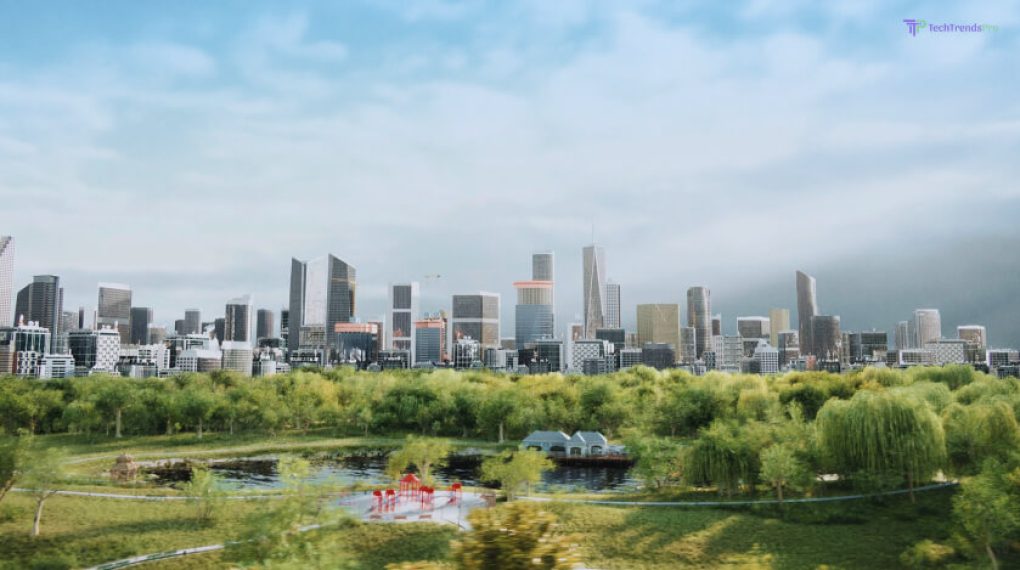 On October 24, 2023, Cities: Skylines II will launch on Xbox and PC, and the Xbox Games Showcase 2023 featured the game's first-ever gameplay trailer. This autumn, begin planning your road layouts, zone some new homes and expand your barren piece of land into a thriving city!
Building cities that work efficiently is the main aim of the game. So, if that is something that you like, this one's for you! When Cities: Skylines II is released in October, pre-ordering today will allow you to add a variety of landmarks from across the globe to your city.
What Is Happening With Starfield?
After the Xbox Games Showcase, Bethesda Game Studios and game director Todd Howard shared information and stories about the upcoming sci-fi RPG in the Starfield Direct. The team was able to use higher fidelity models than ever before thanks to the game's character customisation, which was covered in the first part of the Direct.
We learnt about the main questline of the game, which will lead brave explorers on an expedition to unearth the mysteries of the cosmos. We also got a fresh look at how the game manages your ship's crew and Companions; depending on which Companions you bring along and whose crew you recruit on, your ship and outpost will receive various perks.
Speaking of your ship, we also got a glimpse at how you can create, personalize, and enhance your fleet of vessels, as well as a more detailed look at how Starfield will manage exploration. There is so much out there to explore, from the surfaces of more than 1000 planets to the space between. New technology has made it possible for Bethesda Game Studios to create wholly original experiences for every player while still providing the meticulous hand-crafting that fans have come to expect.
How To Watch The Xbox Games Showcase Online?
If you were thinking about how you can watch the showcase that was live on 11 June across the globe, I have you covered! Check out this video to watch it all!
Wrapping It Up!
In case you were searching about the Xbox Showcase for 2023, I hope that this blog has been of help to you. If there are any other queries related to the same, feel free to let me know. All that you need to do is scroll down till you reach the bottom of the page. Then leave your comments in the box below. And I will be there to answer them all for you!
Read Also: