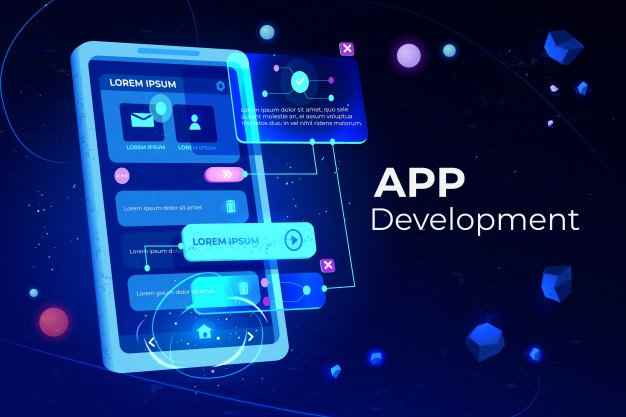 So actually, what is custom app development? It is a process of coding an app with features designed specifically for this concrete product. As the opposition to off-the-shelf solutions, with custom app development we build it from scratch, keeping the client's business requirements in mind.
This type of tailor-made software offers functionalities that are not available in premade products. While developing custom software, we can create a product that will answer all the needs of the end customer. Off-the-shelf options are usually limited because they were developed with a certain set of "universal" features. So they are cheaper but have much fewer capabilities.
What is a custom app? 
The development process of a custom app has many stages and requires a team of specialists. A custom app is provided for a particular group of customers to provide them a quality experience with a brand and their product or service.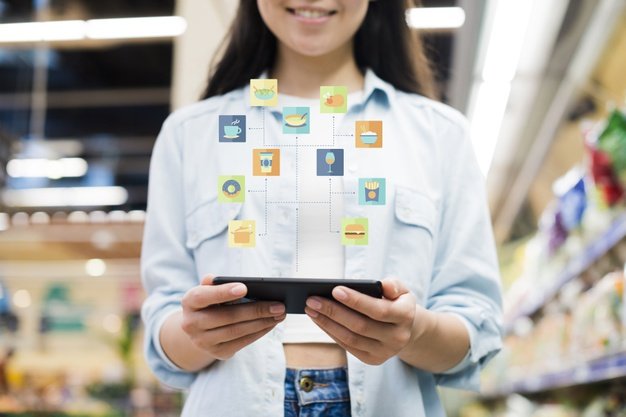 Custom mobile app development services include, of course, both custom Android development and custom iOS development. If you want to reach out to the audiences that use different devices, you should definitely invest in custom native applications.
In this case, there are used different tools and technologies for custom Android application development, as well as for iOS. For example, for custom iOS apps Swift framework is a good choice, while for custom Android app development we could use Kotlin. These apps will be adjusted to the devices they are used on so every user has an excellent time using them.
What is a custom developer?
A custom developer is a programmer that specializes in application development. In the IT industry, hiring devs with certain sets of skills and knowledge of different technologies brings diversity that allows software houses to offer custom software development for their clients.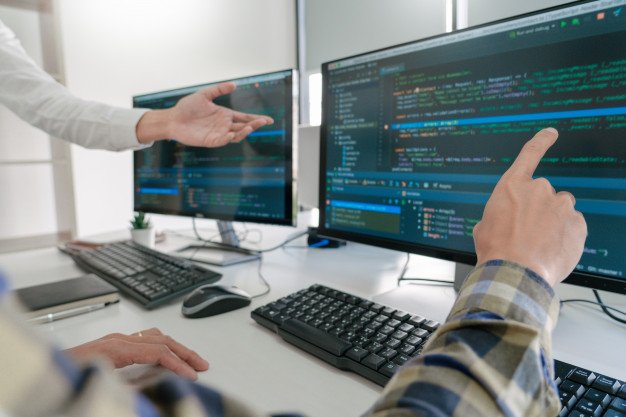 Usually, custom mobile application development services are divided between Android, iOS and hybrid. Also, there are native apps that are separate products for different mobile operating systems, but also we have cross-platform which is one app that works on all devices.
But for custom software development we need much more than just developers. Project management, designing UX and UI are also a big part of the business processes between the client and the software house. That's why finding a custom software development company is a great idea if you need a unique solution.
The cost of development can be slightly higher but you get the whole package: diversified technology stack, advanced development process with testing, maintenance and support of an experienced team and much more.
What is an example of a customized software?
Custom software can have completely different functions than an off-the-shelf solution. It can have one unique functionality to distinguish it from premade products and therefore be more profitable for the company. Mobile apps that are custom present a range of possibilities that ready-to-use ones just can't do.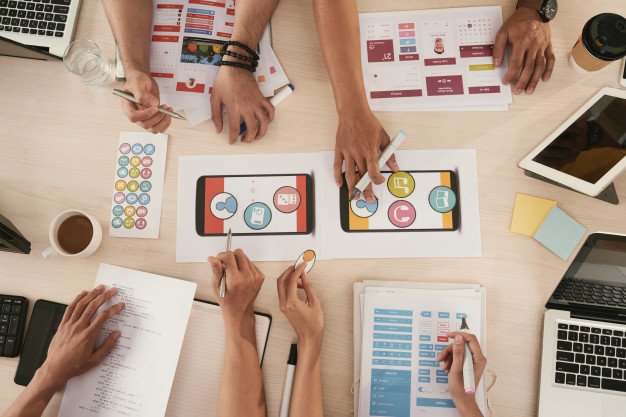 Sometimes the client just wants a system that will work similarly to already available one, but they want to add something or have it done some other way. If they have a budget, they rather pay a higher price but get an application made specifically for them.
A custom application is a great idea for a large e-commerce company. Business like that needs a personalized approach, data processing solutions, user-friendly design that also carries out the specific brand image and advanced support system. For small online stores, premade solutions might be enough. But for big players on the market, custom software is a much better choice.
Another great example is every internal system within a company or an institution. A tailor-made application that provides information to the users and allows them to manage their resources will be much safer and more effective than off-the-shelf software. So you can see that custom apps can be used in banks, universities, medical facilities and many more. Every business or non-governmental organization that doesn't want to keep their data in an external cloud service will also benefit from custom applications.
Why is customized software developed?
Because everyone wants to support their business with a custom solution that will address their goals and needs. Especially if their brand is growing rapidly. They may use some premade products at the beginning, but it is just an easy fix. Later it will become clear that something personalized, tailor-made with purpose will be the next step to start a new chapter for the company.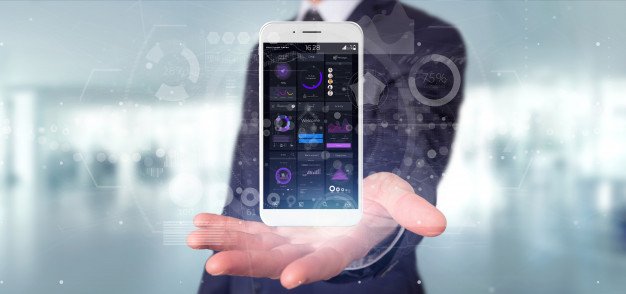 Of course, you might consider the costs of developing an app a drawback. Same when it comes to the timeline – it can take months from the first iteration to deployment. But consider the benefits mentioned below and see for yourself that these small obstacles are nothing when it comes to all the profits you can get.
Benefits of custom app development
You might wonder what are the advantages of having a custom app developed for you. Here's a couple:
Efficiency
The custom app will do exactly what you want it to do and won't provide useless functionalities. Even if a ready-to-use solution has everything you need, often it also offers something that is not necessary.
Scalability
Off-the-shelf software can handle only a certain amount of traffic and data. But what if your business suddenly starts growing fast? With a custom application that is not a problem, because it offers high scalability.
Safety
You get the whole support for your data processing and other sensitive operations – and it is designed individually just for you. Premade products can offer this only to some extent and usually they keep your information in a big base that can be hacked or shut down.
Maintenance
Instead of some unknown service provider, you get help with maintaining the app from a software house you hire. Using off-the-shelf apps is risky because they can get discontinued without warning. With custom app – you get full control.
Customer relationships
Building personalized relations with clients is much easier when you provide a custom mobile app. It can analyze data, include advanced marketing strategies and send branded messages.
Invest in your business with custom app development!
If you are looking for a product that will fulfill all your requirements with the design based on your brand book and functionalities desired by your clients – custom software is the answer. We recommend finding a competent, experienced digital agency with a portfolio of custom projects. And a team of talented developers and other IT specialists.
At itCraft, we can definitely help you build the product you demand. Reach out to us and describe your project in detail. We offer workshops, consultations, and support. Our employees are a group of passionate with lots of expertise in mobile development, project management, and design. They are all ready to work with you on something remarkable.