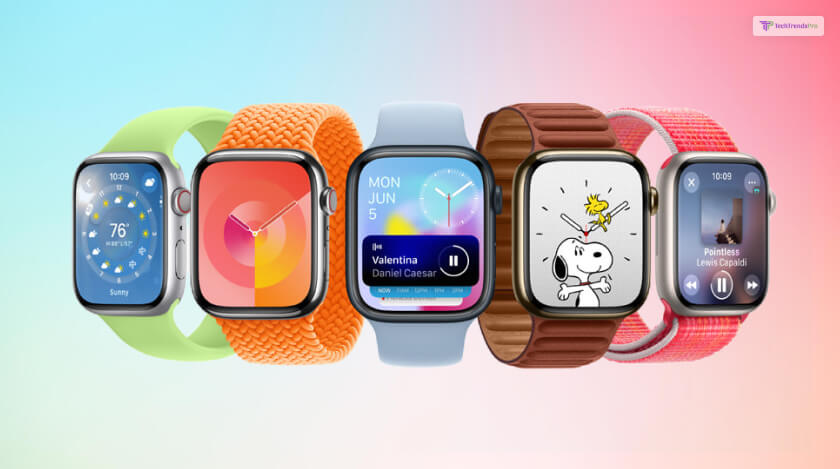 Apple released watchOS 10's initial public beta last week. We expect Apple to include numerous new features in the upcoming Apple Watch software update. Here are the top new features for Apple Watch. You can get these features before others if you are eager to download the public beta.
A new widget viewing option for the Apple Watch is the Smart Stack widget. To view several widgets, you can swipe through them as they are piled on top of one another. Every widget in a Smart Stack is customized to your current requirement or activity. For instance, the top widget on your Smart Stack might display your fitness statistics if you are exercising. The top widget may display your weather forecast if you are getting ready for bed.
Snoopy and Palette are the new watch faces included in watchOS 10. Snoopy is a watch face with characters from the well-known Peanuts cartoon, while Palette is a colorful watch face that changes colors throughout the day.
With watchOS 10, the Control Centre on your Apple Watch has undergone a facelift. It now has new controls for features like Do Not Disturb, Airplane Mode, and Night Shift and is simpler to reach and use. Hold the Side Button down while pressing it to open Control Center.
Mood tracking is a new function in watchOS 10. You may track your mood with this tool, which anyone can use to spot patterns and trends in your mental health. Open the Mindfulness app on your Apple Watch, then tap the Mood button to start recording your mood.
Read Also: