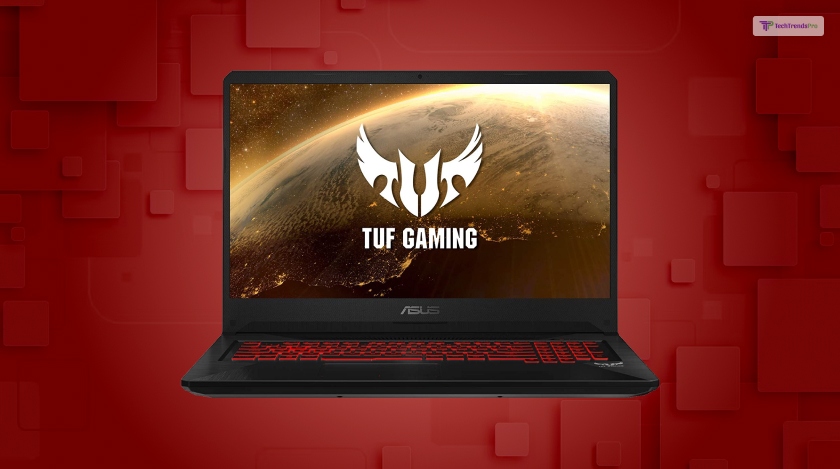 With hundreds of gaming laptops available in 2023, you must research well before buying one. Depending on your budget, a few too many options can be available. If you can spend around $1000, then the Asus TUF FX705 will be a great choice.
After using this laptop for two weeks, I can now finally present this review. Keep on reading until the end to learn more.
Asus TUF FX705 Specifications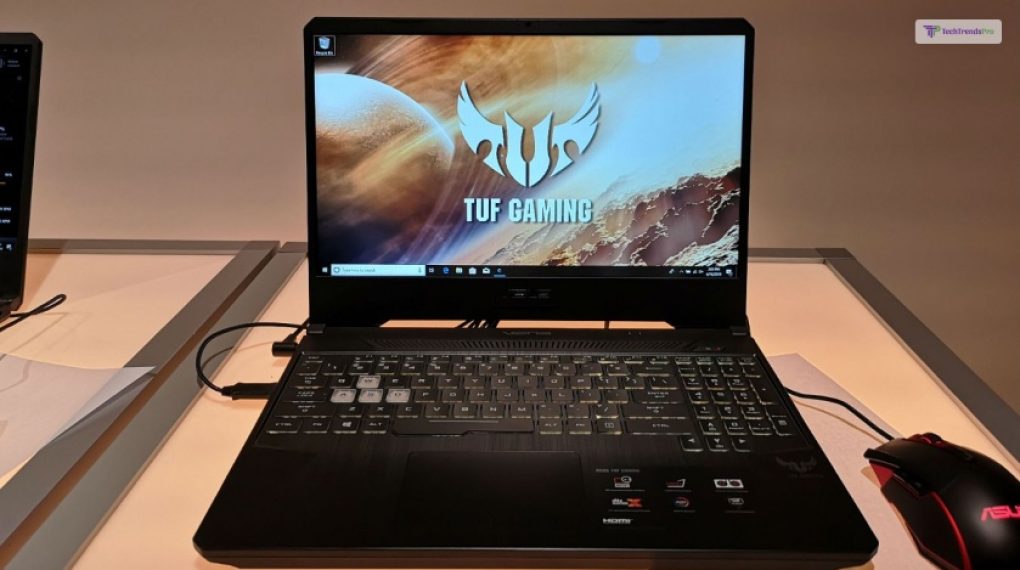 The primary Asus TUF Gaming FX705 details are:
| | |
| --- | --- |
| Operating System (OS) | Windows 10 Pro (Upgradeable to Windows 11) |
| Display | 17.3" IPS Display (144Hz Refresh Rate, FHD 1920 x 1080p resolution) |
| Processor (CPU) | 8th Gen Intel Core i7 8750H (6 cores, 3.9GHz clock speed) |
| Graphics Card (GPU) | NVIDIA GeForce GTX 1060 6GB DDR5 |
| Memory (RAM) | 8GB – 32GB DDR4 RAM (2666MHz) |
| Storage (SSD) | 512GB – 1TB SSD |
| Keyboard | All Zone RGB Backlit |
| Thermals | Dual Fan Cooling |
| Audio | 7.1 Virtual Surround Sound Speakers |
| Ports | 1x USB 2.0 Port2x USB 3.1 Gen 1 Port1x HDMI 2.01x RJ-45 Jack1x 3.5mm Audio Jack |
| Colors | Gold SteelRed Matter |
| Dimensions | 15.7" x 11" x 1"6.1 Pounds |
| Price | $949 – $1249 |
Read More: Acer Aspire 7 A717-72G Review – Best Budget Laptop?
Asus TUF FX705 Review
After getting my hands on the Asus TUF Gaming FX705, I have used this laptop for two weeks. While I'm unsure whether a build with a Ryzen 7 processor is available, I used the standard Intel Core i7 version. After testing out several apps (and many other weird combinations) for two weeks, here's my honest Asus TUF FX705 review:
Design And Build Quality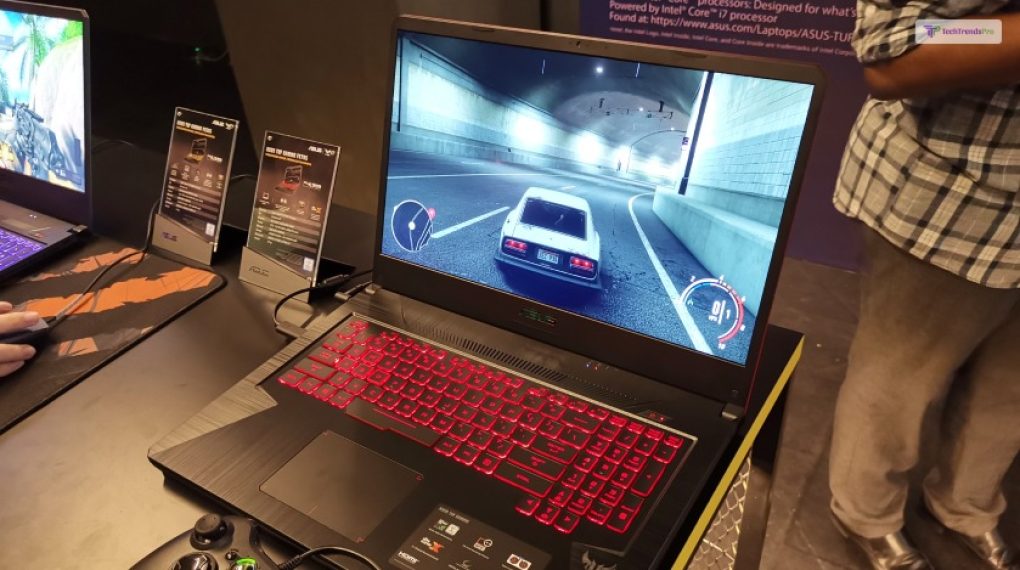 There is a reason why this laptop has the TUF (The Ultimate Force) tag with it. All Asus TUF laptops have also been tested to withstand shocks, high temperatures, and solar radiation. In other words, this laptop is tough.
When it comes to looks, it's a stunner as well. The back panel looks impressive, with the Asus logo in gold or red. The screen panel is slim, with a 7.18mm bezel width.
Display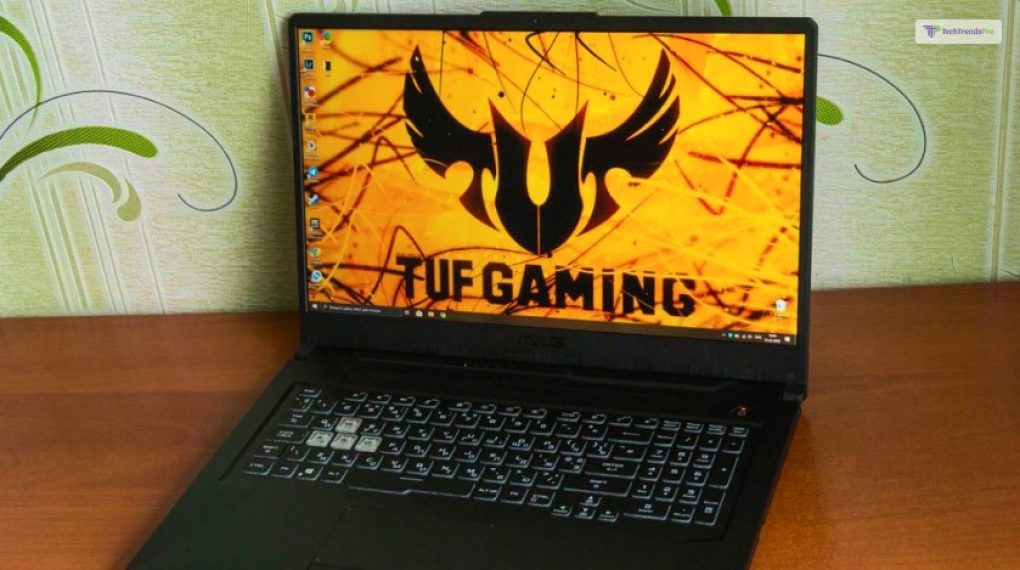 This laptop has a pretty crisp and vivid 17.3" IPS screen. This is great for gamers, who will like it over the standard 15.6" laptop screens. In addition, competitive gamers enjoy clicking heads with its 144Hz refresh rate. I had a great time popping off playing Valorant.
Keyboard And Trackpad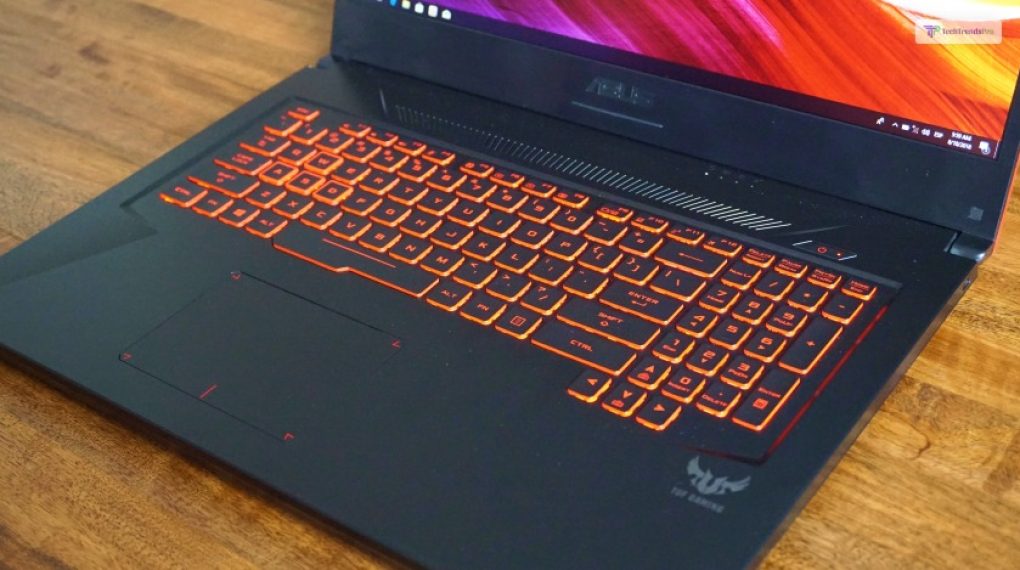 The Asus TUF FX705 boasts an impressive RGB keyboard powered with Overstroke technology. This made my keystrokes register faster with little pressure. This made typing smooth and my barrage on WASD keys more tolerable. Additionally, you can use the TUF Aura Core panel to control the various RGB effects.
Thermals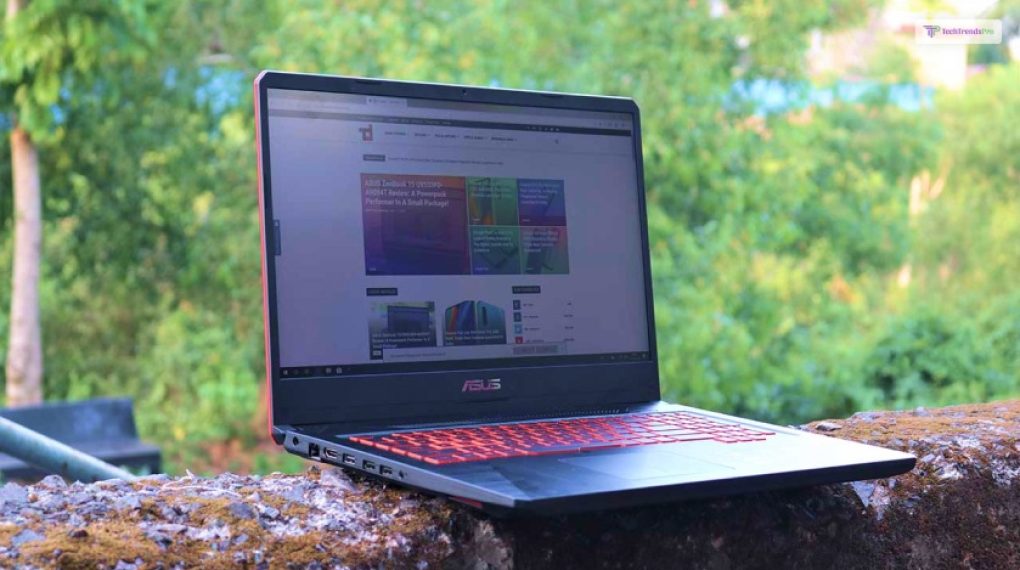 Regarding cooling, the Asus TUF FX705 is no slouch. Even after playing games for three hours, it's cool enough to put it in my lap without burning my thighs. This is because of its Anti-Dust Cooling (ADC) and Fan Overboost technology.
Audio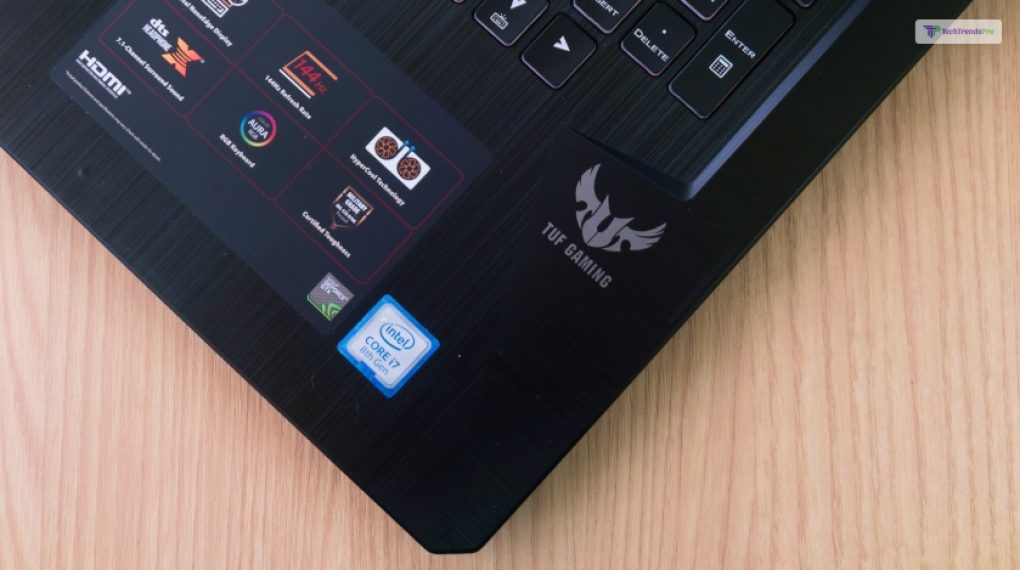 Powered by DTS audio technology, this laptop provides 7.1 surround sound. This made my movie-watching experience pretty immersive. Also, I recommend plugging in a 7.1 surround sound-enabled headphone to use the DTS Headphone X technology best. You will flip while playing immersive horror games like Resident Evil Village and Alien: Isolation.
Ports And Connectivity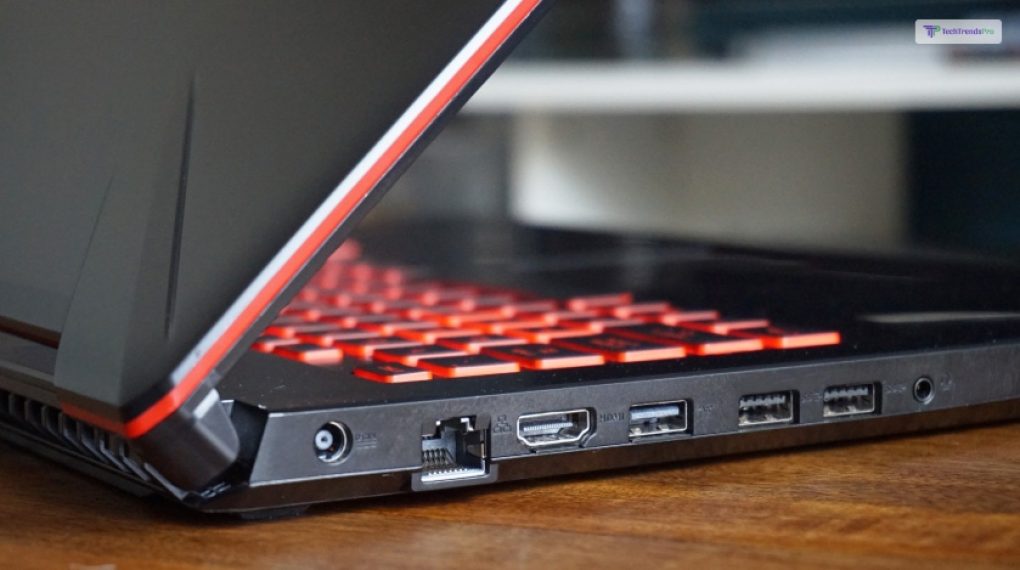 The Asus TUF FX705 feature I enjoyed the most was its WiFi range. Even if my router was in another room, this connected with it at max speed. Additionally, the various ports (all on one side) will ensure you can connect multiple USB devices to this laptop.
Storage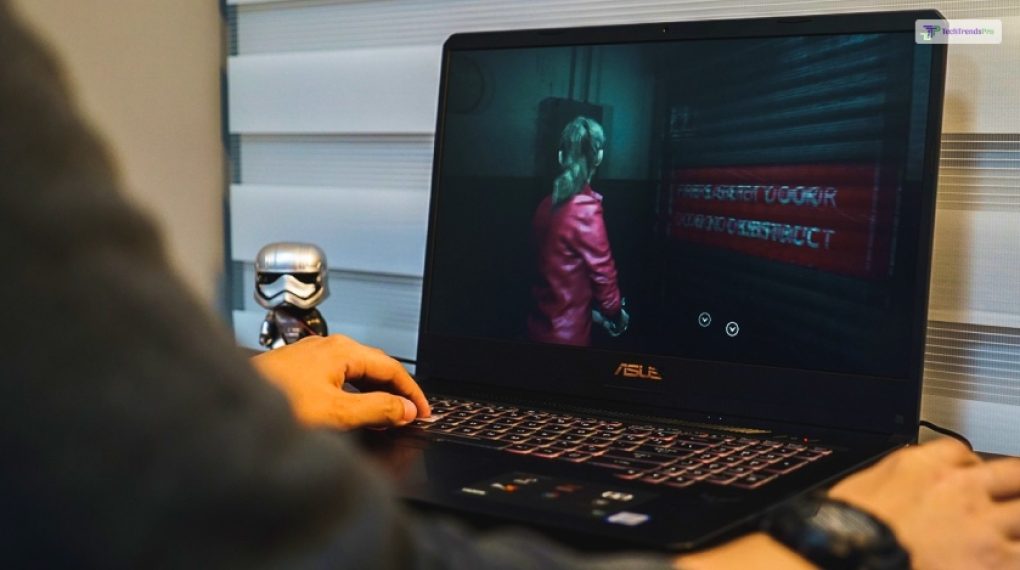 As a gamer, I enjoy everything on my screen loading up fast. The 1TB 5400rpm FireCuda SSD of this laptop quickly does that. 1TB is enough to store your favorite games and various other files.
Performance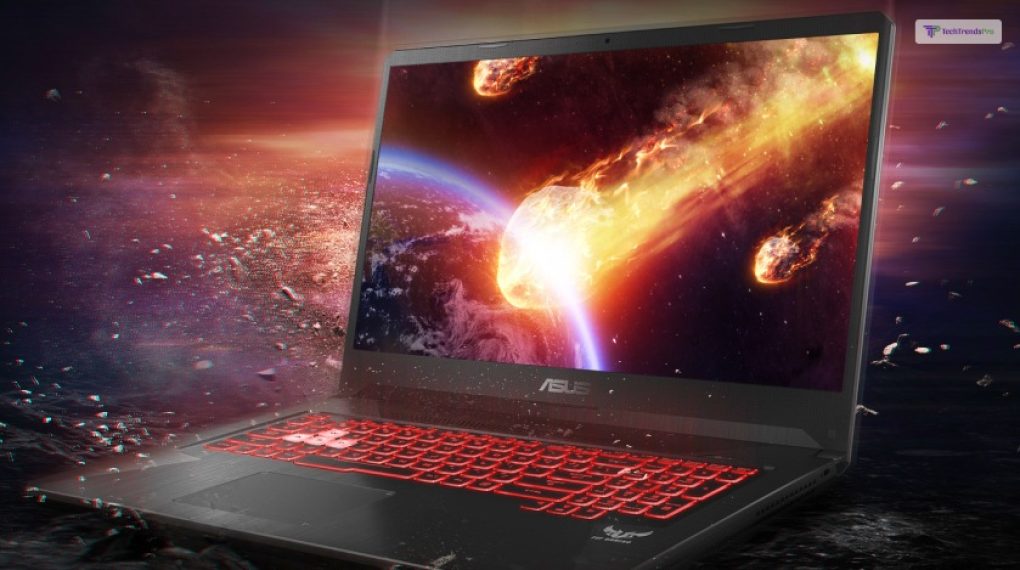 Regarding performance and Asus TUF FX705 benchmarks, this laptop provides an excellent value-for-money performance.
Apps like Adobe Photoshop, Adobe Premiere Pro, Adobe After Effects, Blender, and Cinema 4D ran smoothly, with no lag. Rendering a 4K video took a bit of time to boot.
However, my only complaint is the battery. While unplugged, it lasted 3 hours of gaming, 5.5 hours of video editing, and 7-8 hours of web surfing and watching movies.
While playing games, I played single-player games all at max settings (1080p). I played multiplayer games at the lower settings (a competitively better decision). Here are the gaming benchmarks for this laptop.
| | |
| --- | --- |
| Games | Average FPS (Frames Per Second) |
| Grand Theft Auto 5 | 78 |
| The Witcher 3: Wild Hunt | 62 |
| Red Dead Redemption 2 | 48 |
| Elden Ring | 60 (Capped) |
| God Of War | 60 (Capped) |
| Valorant | 138 |
| Apex Legends | 92 |
| FIFA 2022 | 102 |
| Overwatch 2 | 104 |
Asus TUF FX705 Alternatives
Some of the best Asus TUF FX705 alternatives are:
1. Dell Alienware 17 R5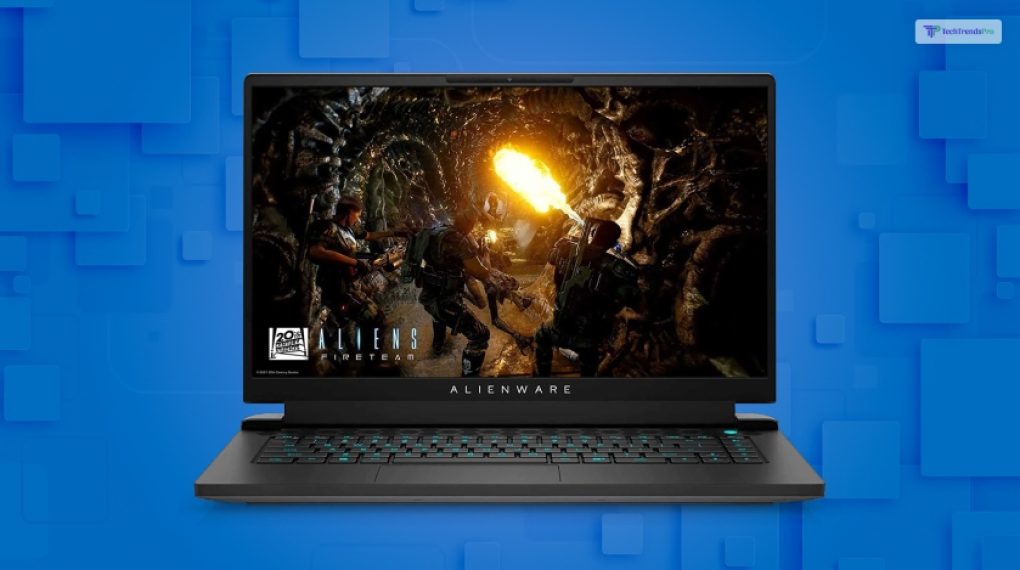 Price: $1.139 – $3,749
If you wish to buy a powerhouse gaming laptop (although more expensive than the Asus TUF FX705), then I would suggest the Dell Alienware 17 R5. With a similar 17.3" screen (with varying resolutions and refresh rates) and 12th Gen Intel Core i7 and i9 processors, you can easily run all the latest games and the ones to come in the future.
| | |
| --- | --- |
| ➕Pros | ➖Cons |
| Impressive Design | Pretty Big And Heavy |
| Great Performance | Loud Fans |
| Good Battery Life | Can Heat Quickly |
| Vivid Display | |
| Mechanical Keyboard | |
| Highly Customizable | |
2. Dell XPS 13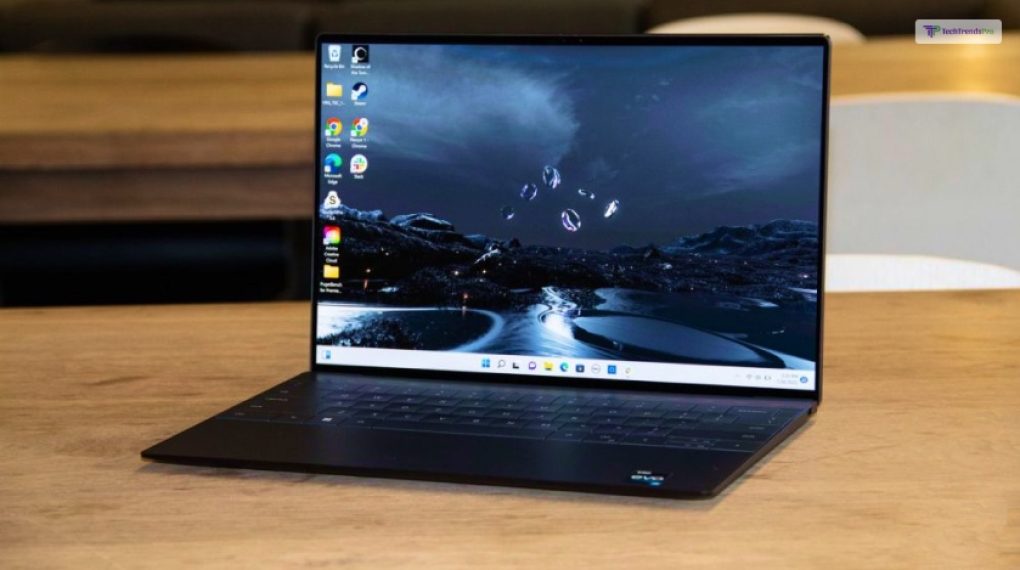 Price: $999 – $1499
The Dell XPS 13 is a pretty good laptop for productive application users. Powered by 12th Generation Intel Core i5 or i7 processors, this is good enough for productive work like video editing and animations. However, games will have a less than pleasant time with its weak Intel Iris XE graphics card.
| | |
| --- | --- |
| ➕Pros | ➖Cons |
| Sleek Design | More Connectivity Ports Would Have Been Better |
| Crisp Display | Bad Webcam |
| Lightweight Build | Weak Gaming Performance |
| Several Customization Options | |
3. Lenovo Ideapad 330-15 AMD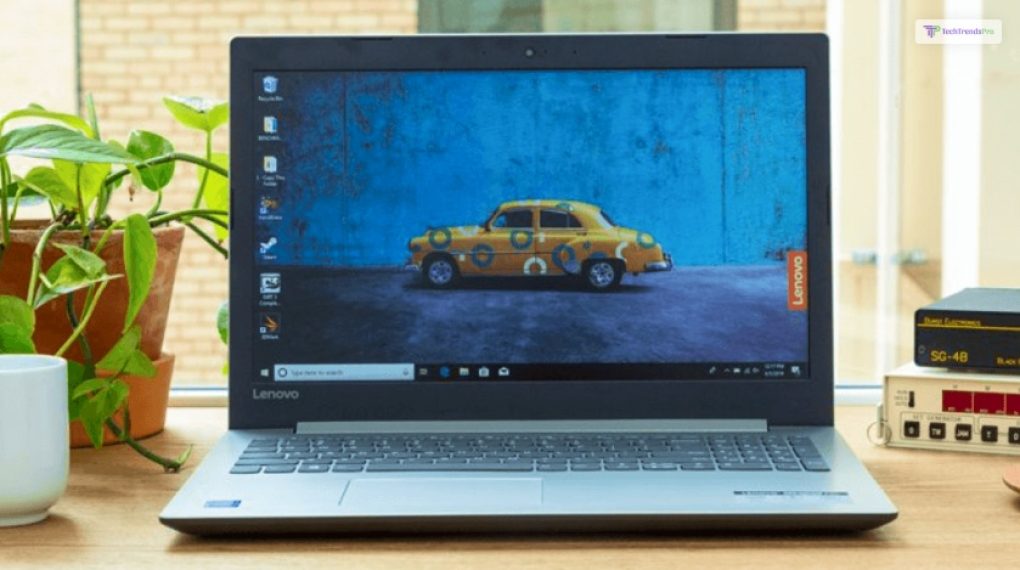 Price: $349
Sometimes. A budget laptop is all that you need for your tasks. If you don't do any graphically and power-intensive tasks like gaming, video editing, and animating, you cannot go wrong with the Lenovo Ideapad 330-15 AMD laptop. With Ryzen 5 processors, a Radeon Vega graphics card, and 8GB RAM, this is great for office workers.
| | |
| --- | --- |
| ➕Pros | ➖Cons |
| Pretty Cheap | Weak Battery |
| External SD Card Slot | Poor Performance on High-Performance Tasks |
| Durable Keyboard | Average Display |
Read More: Alienware Area 51 Threadripper Review, Features, Specifications
Final Verdict: Is The Asus TUF FX705 Worth It In 2023?
In my opinion, the Asus TUF FX705 can be a dicey buy for you moving into 2023.
While by no means it's a bad laptop, you should best invest your money in a laptop with NVIDIA GeForce RTX graphics cards and minimum 10th Gen Intel Core processors or its AMD equivalents. However, if availability is an issue, you can also be satisfied with his laptop.
| | |
| --- | --- |
| ➕Pros | ➖Cons |
| Great 144Hz Display | Weak Battery life |
| Good RGB Keyboards | Better Alternatives At The Same Price Range |
| "TUF" Built | |
| Good Speakers | |
Read Also: