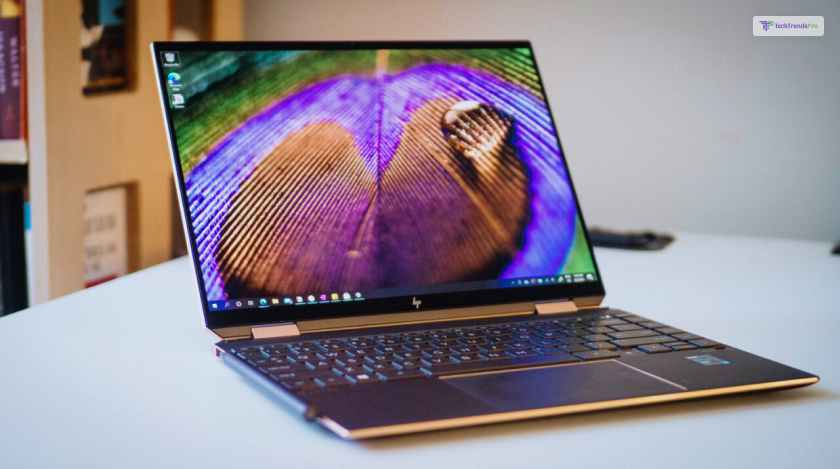 Are you in the market for a laptop that combines power, elegance, and versatility? Look no further than the HP Spectre x360. This 2-in-1 laptop has been turning heads with its stunning design and impressive performance.
If you are someone who is searching for some of the best Dell notebook laptops for work or for school, this one is sure to hit the spot! In this article, I will take a closer look at the HP Spectre x360, exploring its features, functionality, and what makes it stand out in the world of laptops.
So, if that is what you want to know, I have you covered! Keep on reading this blog till the end to learn more…
HP Spectre x360: Everything You Need In A Convertible!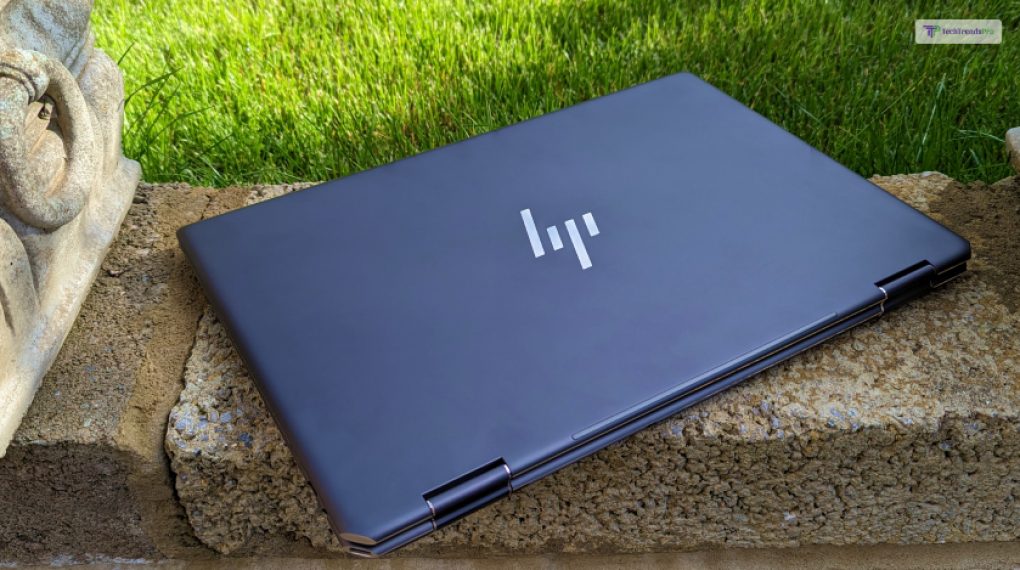 The HP Spectre x360 is a stunning 2-in-1 laptop that combines beauty with versatility. Its elegant design, 360-degree hinge, immersive display, robust performance, and thoughtful features make it a top choice for a wide range of users. Whether you're a professional, a student, a creative, or anyone in between, the Spectre x360 is designed to meet your needs.
The blend of power, elegance, and versatility is what sets the HP Spectre x360 apart in the competitive laptop market. It's a laptop that doesn't compromise on style or substance, making it an excellent investment for those who demand the best from their technology.
The Elegance of Design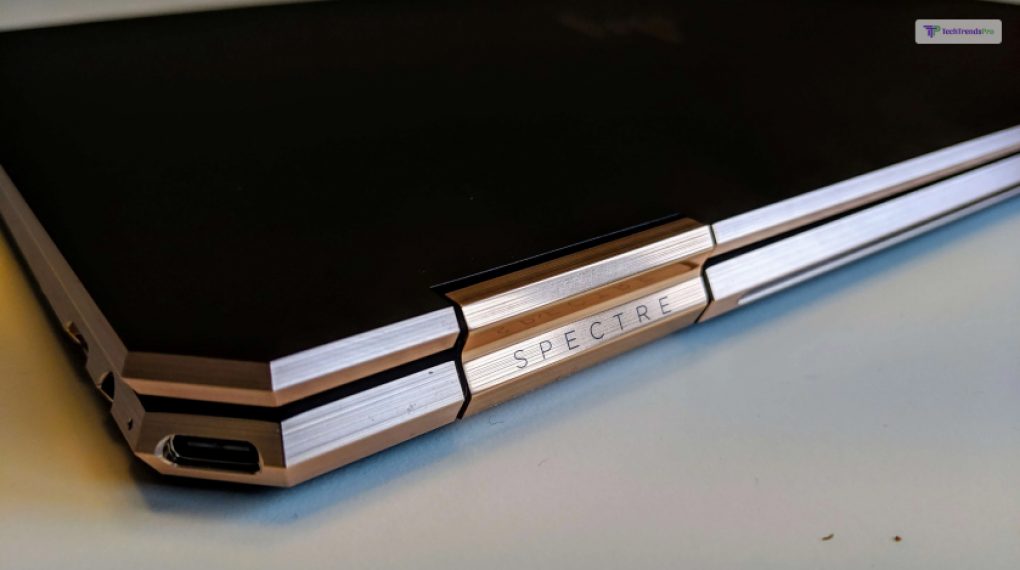 The first thing you'll notice about the HP Spectre x360 is its sleek and sophisticated design. Crafted from premium materials, it exudes an aura of luxury. The all-metal body, with its gem-cut edges, not only looks beautiful but also feels robust in your hands. It's the kind of laptop that will turn heads in a coffee shop or boardroom.
The gem-cut design doesn't just add to its aesthetics; it also serves a practical purpose. The edges house the USB-C ports, which are neatly tucked away. This not only gives the Spectre x360 a clean and uncluttered look but also provides a convenient way to charge your device or connect peripherals.
Versatility in Every Sense
The "x360" in the name isn't just for show. It refers to the 360-degree hinge that allows this laptop to transform into different modes. You can use it as a traditional laptop and fold it into a tent for presentations. Or, you may flip it into tablet mode for drawing or watching movies, and even use it in stand mode for viewing content or collaborating.
This versatility makes the HP Spectre x360 a fantastic choice for users who demand adaptability. Whether you're a student taking notes in a lecture, a professional giving a presentation, or simply a movie buff enjoying your favorite films, this laptop can seamlessly adapt to your needs.
Immersive Display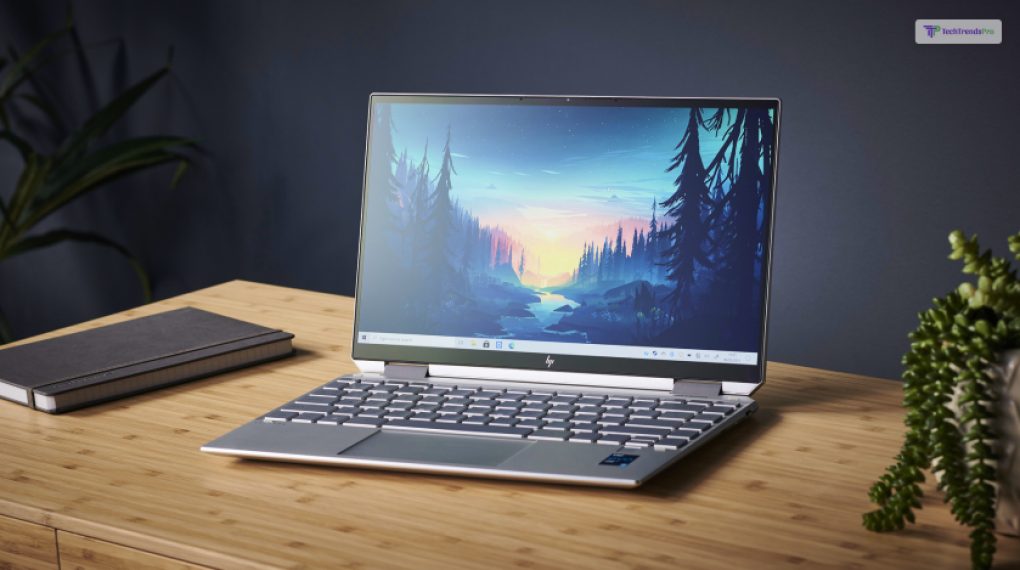 The HP Spectre x360 features a gorgeous display that will captivate your senses. With a 13.3-inch Full HD or 4K touch screen, it provides stunning visuals and vibrant colors. The bezels are slim, maximizing the screen-to-body ratio and immersing you in your content.
The 4K OLED display option takes things to the next level. It offers deep blacks, rich contrast, and exceptional color accuracy. Whether you're binge-watching your favorite TV series or working on graphic design projects, this display ensures an exceptional visual experience.
Performance that Delivers
Under the hood, the HP Spectre x360 doesn't disappoint. It's powered by the latest Intel processors, providing snappy performance for your day-to-day tasks. Whether you're multitasking, editing photos, or running demanding applications, this laptop can handle it with ease.
The Spectre x360 also offers fast and reliable SSD storage, which means your files and applications load quickly. With up to 16GB of RAM, you won't run out of memory even when you have multiple tabs and applications open.
Keyboard and Trackpad
Typing on the HP Spectre x360's keyboard is a delight. The keys are well-spaced, and their tactile feedback provides a comfortable and responsive typing experience. The keyboard is also backlit, making it easy to work in low-light environments.
The trackpad is generously sized and supports multi-touch gestures. It's smooth and accurate, making navigation a breeze. The combination of a great keyboard and trackpad ensures that you can be productive and comfortable while using this laptop.
Audio Experience
The Spectre x360 also shines in the audio department. It features quad speakers tuned by Bang & Olufsen, a name renowned for high-quality audio, just like some other popular HP Omen laptops. Whether you're watching movies or listening to music, the sound quality is impressive, with clear mids and highs, and a surprising amount of bass for a laptop.
The audio quality is further enhanced by HP's Audio Boost technology, which ensures that your sound experience is loud and immersive. It's perfect for both work and play, making this laptop an excellent choice for entertainment and conference calls.
Battery Life
What good is a powerful and beautiful laptop if it can't keep up with your busy day? The HP Spectre x360 doesn't disappoint in this department either. It offers excellent battery life, easily lasting through a full workday or a long flight.
The efficiency of Intel's processors, combined with power optimization, ensures that you can go hours without needing a recharge. It's a laptop that can keep up with your on-the-go lifestyle.
Security Features
Your data and privacy are important, and the HP Spectre x360 is equipped with features to keep them secure. It comes with a fingerprint reader for easy and secure login. Additionally, there's a physical webcam kill switch, which physically disconnects the webcam to prevent any unauthorized access. These features provide peace of mind in our digital age.
Connectivity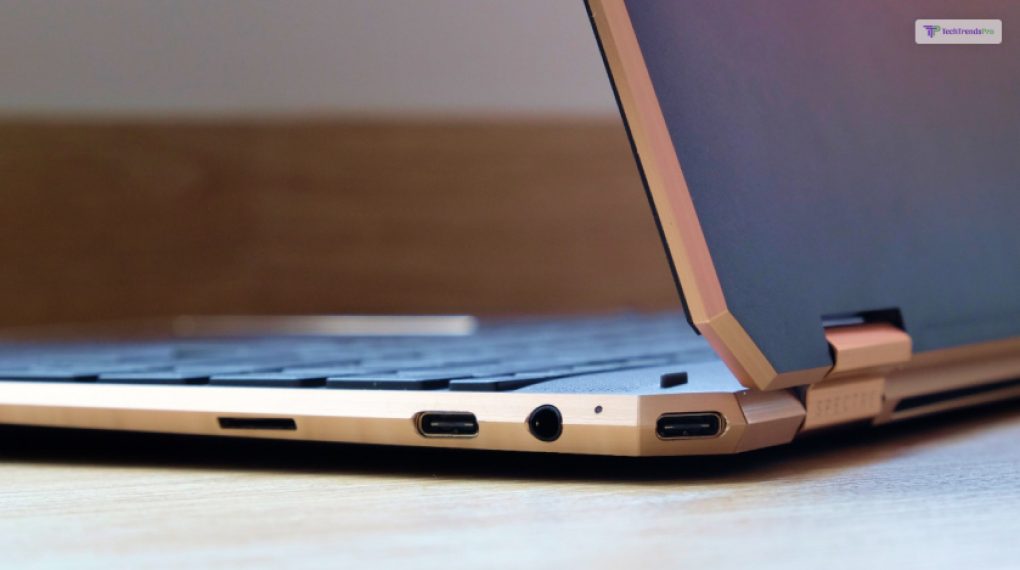 In terms of connectivity, the Spectre x360 covers all the bases. It features USB-C ports, USB-A ports, and an audio jack. Additionally, it supports Wi-Fi 6 for faster and more reliable wireless connectivity.
The inclusion of Thunderbolt 4 ports allows for fast data transfer and external display support. You won't have to worry about running out of connectivity options, whether you're plugging in external drives, connecting to a projector, or using various accessories.
HP Spectre x360 – An Environmentally Conscious Choice
HP is committed to sustainability, and the Spectre x360 reflects this commitment. It uses ocean-bound plastics in the construction, reducing the impact on the environment. The laptop also meets energy efficiency standards and is EPEAT Silver registered, making it an eco-friendly choice for conscious consumers.
Operating System
The HP Spectre x360 runs on the Windows operating system, which provides compatibility with a wide range of software and applications. Whether you're using it for business, creativity, or entertainment, the familiarity of Windows ensures you can find and use the software you need.
Pricing And Variants Of HP Spectre x360!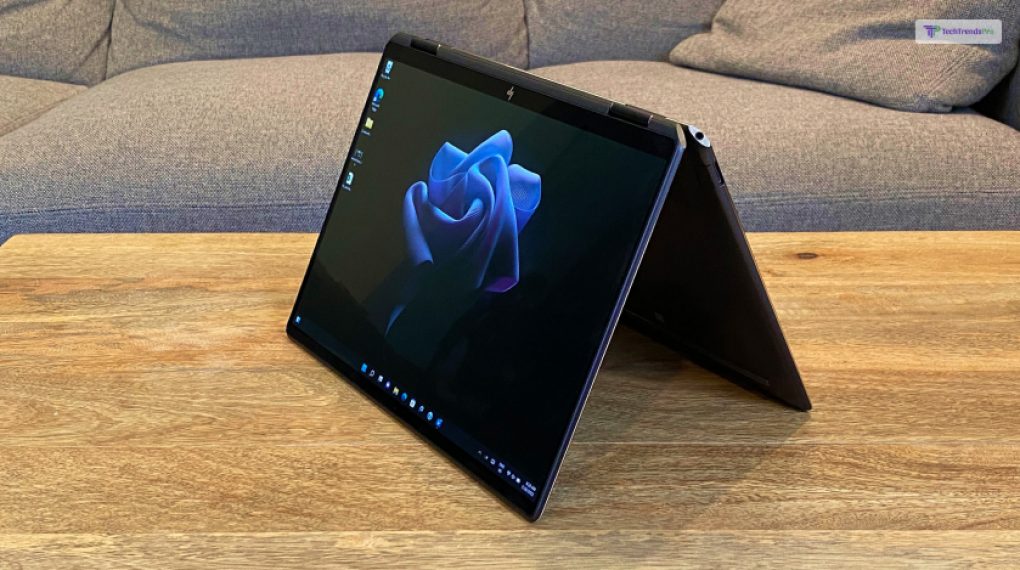 The HP Spectre x360 comes in a range of configurations to suit various preferences and budgets. It's like having a menu of options at your favorite restaurant, but instead of choosing your meal, you're selecting your dream laptop.
HP offers flexibility in pricing and a variety of configurations to make the Spectre x360 accessible to different users. Let's take a look at some of them:
Pricing
Let's talk about pricing first. The cost of the Spectre x360 can vary depending on several factors, including the processor, RAM, storage, and display resolution. It's important to note that you're getting incredible value for your money, considering the premium features this laptop offers.
Pro Tip: If you're on a budget but still want that Spectre x360 experience, consider opting for a model with a Full HD display and an Intel Core i5 processor. You'll enjoy the sleek design and versatile functionality without breaking the bank.
Variants
Now, onto the exciting part: the variants! Just like ordering your favorite pizza with different toppings, you get to choose the specs that best suit your needs.
Processor:
You have options ranging from Intel Core i5 to i7. If you're a power user or into heavy multitasking, the i7 might be your go-to choice for seamless performance.
RAM:
Spectre x360 models come with varying amounts of RAM, typically 8GB or 16GB. More RAM equals smoother multitasking, so if you're often juggling multiple tasks, consider the 16GB variant.
Storage:
SSD storage options are available, usually in 256GB or 512GB. Faster storage means your laptop boots up quickly, and your files load in a snap.
Display:
Choose between Full HD and 4K resolutions. The 4K OLED display is a dream come true for content creators and movie buffs, offering vibrant colors and deep blacks.
Pricing varies depending on your choice of these components, but it's great to have these options to match your specific needs.
So, whether you're a student, professional, or someone who simply appreciates style and performance, there's a Spectre x360 variant that's just right for you. It's like building your own custom sports car, but in laptop form!
Wrapping It Up!
In the age of remote work and digital connectivity, having a laptop that adapts to your lifestyle and elevates your productivity and entertainment experiences is crucial. The HP Spectre x360 excels on all fronts, and it's a device that is bound to impress even the most discerning users.
So, if you're on the hunt for a laptop that beautifully combines form and function, consider the HP Spectre x360. It's a versatile and powerful companion that will not only meet but exceed your expectations. Get ready to embrace a new level of computing with this exquisite 2-in-1 laptop.
In case you want to know about HP Spectre x360, I hope that this blog has been of help to you. If there are any other queries related to the same, feel free to let me know. All that you need to do is scroll down till you reach the bottom of the page, then leave your comments and queries in the box below. And I will be there to answer them all for you!
Read Also: