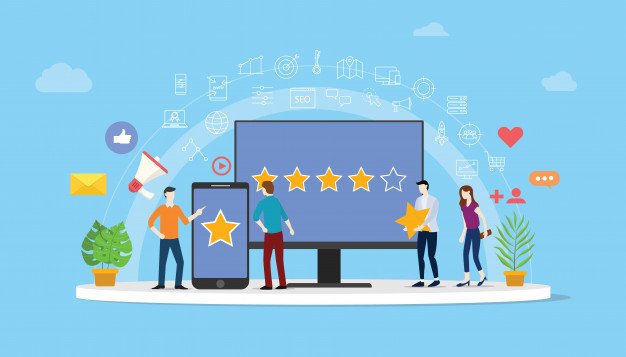 These days too much information floats to confuse businesses. To be candid, with information overload, it becomes difficult to ascertain which aspect is true and which isn't. It becomes hard to separate fact from fiction. Then, it takes so much of your time, effort, and hard work to build your business reputation and retain customers. Again, there are marketers carried away by the misconceptions surrounding online reputation management.
According to an article published on inc.com, you take months or sometimes years to build your company's reputation that could be damaged by single customer feedback or negative post. This is where reputation management comes into play and on top of it, the myths and distorted information result in serious business missteps. Here are some of the online reputation management myths that you must avoid:
A robust plan solves every business problem
Chalking out elaborate strategies for your business is not worth the effort if you fail to implement them. Yes, you need to practice what you preach. When it comes to reputation management, it happens at the level of your business processes and practices. First, you need to figure out the weak points in your business and work on these to pacify irate customers. It means the execution of a rock-solid reputation management strategy to address your flawed business processes.
There is no harm in getting in touch with professionals, who deal with online reputation management such as ORM Company New York or similar ones. Today, it is imperative to focus on customer relationship management and work towards damage control. It is a smart investment for the years to come. All you need to do is choose a reputation management professional that fits your business needs. You have a solid plan and an ORM firm will help you to implement that plan. Only then, your business problems would be addressed.
It is impossible to control your business's online reputation
It is one of the greatest myths, and indeed, you can do damage control when it comes to negative customer reviews or feedback. You need to respond to adverse comments in a professional way without being aggressive or defending your brand. On-time and appropriate response helps in mitigating bad buyer reviews on digital platforms such as social media and review sites. It means businesses that believe in quick response time and respond to negative reviews in a sensitive way have an edge over those companies who do not reply or behave in an aggressive way.
If you ignore the reviews or shout out at your buyers, things would get worse. Remember that your customer is God and he is always right.
Deleting poor reviews or feedback
Online reviews stay and services that promise the deletion of bad reviews is shady business. In most instances, you cannot delete negative feedback. You can flag it if you are sure the reviews are fake or written by your competitors and not genuine customers. Counter the feedback bravely, acknowledging your errors if the mistake is yours. It will help.
Conclusion
Stay away from these myths and reply to customer feedback fast to resolve issues. Responding quickly and providing a solution to a problem will help you to turn any bad situation around.
Read Also: