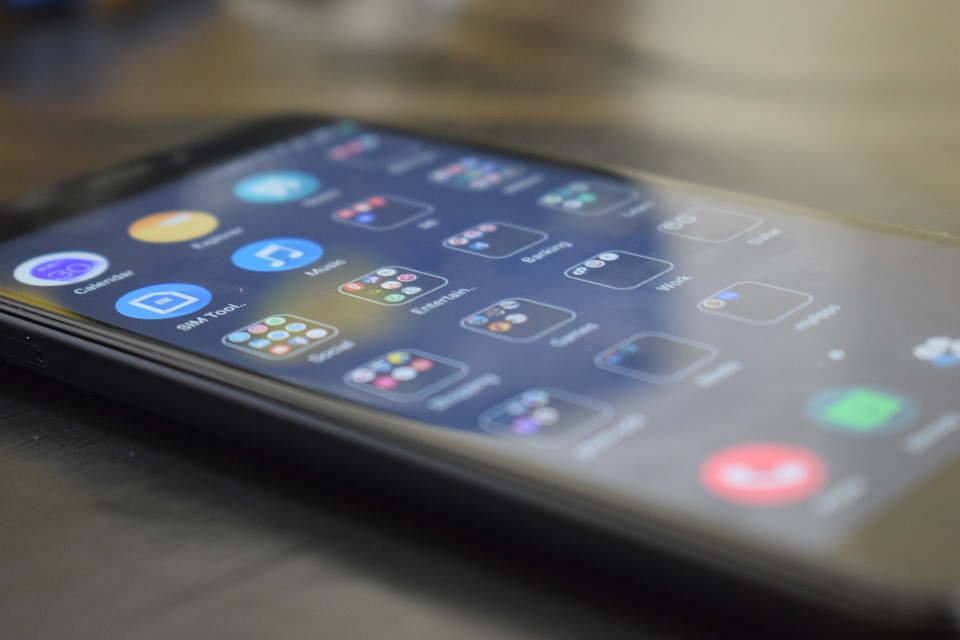 Which apps come to your mind when someone says Best Android Apps? is it Facebook or Instagram? or is it some other tools for daily necessities, like a VPN app, or Chrome browser?
Android is one of the leading mobile solutions when it comes to the supply of Apps in the market. You can get an App for nearly everything you want to do with your Smartphone or tablet. However, you need to be keen as you choose these Apps so that you get the best 20that the market has to present.
If you are looking for the best free android photo editors you'd better check Fixthephoto. You'll find lots of programs with the unique functions that usually are in paid apps. In this article, we will be looking at the 100 best Android Apps of 2019. You can use any of them depending on your needs.
Best Android Apps for Web Browser
Brave Browser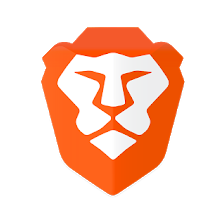 The code of Brave Browser is based on chromium blink engine and chromium. It means that users that are familiar with chrome find a lot of basic design similarities with this application. This browser prides itself on speed, security, and puts the experience of its users above every other thing.
Its feature of highlighting is the inclusion of the built-in adblocker. By blocking adverts, this browser, which is among the best Android apps, can protect against particular online incursions and increase browsing speed.
 Key Features Of Brave Browser
Brave Browser Protects And Respects Your Privacy.

It is quite faster than your competitors.

It values your attention time.

Content creators of your time with Bat users are supported here.

It takes part in an innovative advertising model.

Promoting an open web.
Pros Of Brave Browser    
It is being built on the strengths of Chromium.

You can make use of notable browsing speed and performance.

It is lighter on the hardware resources.
Cons Of Brave Browser

     
It is unfair to content creators and publishers.

It provides its own ad-based revenue model.
 Dolphin Browser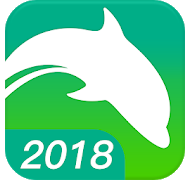 The intelligent gesture system in Dolphin Browser sets it apart from other browsers. It has the design of an elegant version in iOS as the gesture allows you to set organic shortcuts and bookmarks to your frequent sites. You bookmark your desired site to a gesture then draw the gesture with your fingers and you get to the site directly.
It also has its Siri and Cortana versions called Sonar. When you shake your phone, Sonar activates, giving allowance to spoken queries to browse on your behalf. Dolphin gains popularity because of its voice search gestures and is among the best android apps.
Key Features Of Dolphin Browser   
You can use the Flash player here in this Dolphin Browser.
Adblocker can be used with a Pop-up blocker.
Multiple Tab bars can be used.
You can make a personalized search.
The Fast download is possible here.
You can make different types of gestures.
Proper application of the navigation system can be taken into consideration while you use the Sonar.
Pros Of  Dolphin Browser     
Speed is the identity of this web browser.
Make use of proper true tabs.
You can make use of the hardware tweaks.
It recognizes all mobile devices.
You can make the proper and smart use of space.
Cons Of Dolphin Browser    
There are no such cons whatsoever as far as Dolphin Browser is concerned.
Ecosia Browser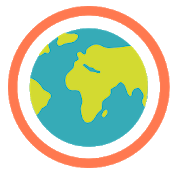 Ecosia browser is a search engine which plants trees with revenue that comes from its ads. At least eighty percent of profits from the Ecosia browser finances tree planting initiatives around the world. Ecosia browser, which is among the best android apps for browsing users Ecosia is the search engine, meaning you can plant trees freely.
All you need is to search the web. This browser is secure and fast and is based on chromium. It offers an intuitive browsing experience with things like private mode, tabs, bookmarks, history, and downloads.
Key Features Of The Ecosia Browser
It will empower you to make the social change to the global movement.
Clicks on these ads can help you to generate revenue in the correct order.
80% of the ad's income comes from the plantation of the trees.
You will get full transparency of the finances.
Privacy also forms an important part of it to make things happen in your favor.
You will get the complete ecological information of the Ecosia browser.
Pros Of The Ecosia Browser   
They are really transparent and it is within your budget too.
It is one of the best Browsers that takes care of Eco-friendliness of the nature.
Cons Of Ecosia Browser    
It is powered by Bing instead of Google.
You will get no stock searching.
No Quick Google Translation you will get from here.
Firefox Browser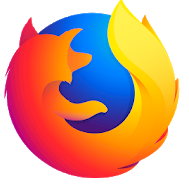 If you are looking for the best android apps for browsing. Firefox can be the prime choice. The latest update of this browser has a lot of features that can extend through many extensions. It has tabbed customizable browsing that is standard on all browsers. It is easy to customize and has an integrated search engine.
From the homepage of the Firefox browser, you can access the Google search box and shortcuts for accessing history, bookmarks, downloads, settings, synchronization, and add-ons. It also has features like a built-in PDF reader, spell checker, and geo-tagging navigation.
Key Features Of Firefox Browser    
You can browse Faster and can add the extensions of your choice.
Add your favorite Extensions here.
You can create a balanced memory for a smooth experience.
You will have the most powerful web browsing option.
Ad tracker blocking will be easier.
You can make use of the password manager.
Pros Of Firefox Browser    
You can make use of the private browsing mode.
Third-party tracking cookies can be blocked in default.
You will have the eligibility of the crypto mining script.
It blocks the social tracker.
Cons Of Firefox Browser    
There are multiple issues for compatibility.
It will consume lots of memory for the computers.
No downloads will resume automatically.
It will struggle with proper HTML codes.
Google Chrome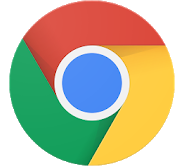 Google chrome is secure, fast, and easy to use. Its design is for android and it brings quick links, news articles, built-in Google translate, downloads, and Google search. You need this browser as it is among the best android apps for all your browsing devices. You will type less and browse fast.
Moreover, it will fill your forms automatically courtesy of auto-fill. You can also browse privately across devices and can sync it on all your devices. You will access data seamlessly on your laptop, tablet, and phone.
Key Features Of Google Chrome   
You will get the task manager for your websites.
Visual browser for your history you will get here.
From The address Bar, you can search your favorite website.
You can use the memory on different websites.
You can reopen the website tabs that are closed by mistakes.
Pros Of Google Chrome Web Browser   
It is fast.
Simple to use the design.
You can ensure deep integration across the devices.
Make use of the vast library for the extensions.
  Cons Of Google Chrome Web browser   
It is a resource-hungry app.
Privacy is the main source of concern here.
Best Test Editor App for Android
iA Writer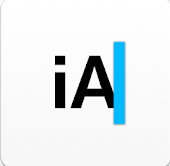 iA writer is among the best text editor apps for android designed to provide a writing experience with a focus on essays, business proposals, poems, white papers, screenplays, and novels. iA Writer is a weapon for shy poets, best-selling authors, business leaders, explosive scholars, and fearless humorists. iA Writer separates content and form, formatting, and text. It features stellar export options and typographic preview templates. It also has a file browser for accessing all documents.
With all its premium features it is one of the Best Android Apps.
Key Features Of  iA Writer   
It is a focused mode, reading time, and has Auto markdown.
You can highlight the syntax easily.
All the content blocks you can use for better content creation.
You can make use of the Hashtags.
Custom-made writing fonts you can make use of.
It is one of the fastest writing apps.
Pros Of The iA Writer    
A writing app offers accessible plain text files.
It must avoid the custom markup as much as possible.
The text documents must be shareable and accessible between the platforms and the apps.
You can own their tools as a professional.
Subscriptions must come in the form of choices.
The pro tools have the pro-choices with you.
Cons Of The iA Writer    
You will not get any templates.
For organizing and arranging the files you will get few tools.
MonoSpace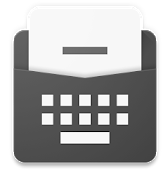 MonoSpace is a minimal writing and notes app that is designed for touch UI. It also claims its position in the list of best android apps. It does not have standard editing features in other writing apps and replaces them with a modern, essential formatting popup. It supports italic, bold, quote, bullet, and several formatting styles. Monospace has in-built internal sync for keeping all your devices updated with your notes and allows you to edit from anywhere. It also has a hashtag feature that replaces the classic folder system.
Key Features Of Monospace    
It Supports the Italic, bold, quote, and bullet.
For Keeping all your devices updated it has been kept.
The monospace apart for quicker and unique styles.
It has charming but versatile looks.
It comprises a variety of coding languages and literature.
Pros Of Monospace    
Monospace fonts are practically easy to read on all the screen sizes.
In design, most of the less are often more.
It can bear the own style of your website.
Monospace typeface works really well on various designs.
Cons Of Monospace   
There are not many disadvantages of the Monospace fonts that you need to know about.
QuickEdit Text Editor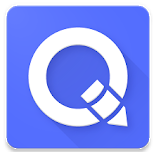 QuickEdit text editor is a component of a secure app and Citrix Xen mobile app family. It is a flexible and easy editor that creates, edits, and views all PDF and Microsoft office files cost and worry-free. QuickEdit Text Editor provides the simplicity you desire plus powerful collaboration with other products like Convoi and GoToMeeting.
Additionally, it does not have popup ads, edits and saves all document types, and prints wirelessly from mobile devices. It makes PowerPoint presentations, does stock calculations, and types grocery lists in word documents. QuickEdit Text Editor is one of the best android apps you should have with you always.
Key Features Of The Quick Edit Text Editor   
There are several features of the Quick Edit Text Editor that you need to take care of while you want to develop your business like:-
You need to create proper file operations.
Cursor motion you can control with proper navigation.
You can make proper cut and paste of the text editor to develop your business in the correct order.
You can make proper search and replace for the text editors.
Windows and buffering can be controlled easily.
You can make proper customization.
Pros Of Quick Edit Text Editor   
You can show and hide the line numbers.
Scroll smoothly in both the horizontal and the vertical ways.
You can increase, decrease, and the line indents in the correct manner.
Replacement and the search can be done quickly.
You can put the color hex quickly.
Character encoding can be detected quickly.
Cons Of Quick Edit Text Editor   
You must have knowledge of the HTML to edit this app.
A steeper learning curve is essential for a quick text editor app to use.
It is very harder to make the design with.
JotterPad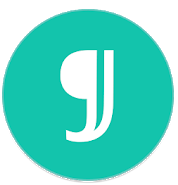 JotterPad is among the best android apps of all time for installing on the phone for you to write on the go. You will be able to write everywhere. The reading estimate is also very crucial. You can change your document's appearance. It does not affect formatting but just looks on the screen. You will save drafts on the phone and sync with apps like Dropbox. It is among the best android text editor apps.
As to why it lists among the Best Android Apps, you can read its features.
Key Features Of Jotterpad 
You need to come across the jotter pad while writing in the app.
The reading time is useful for the jotter pad that you need to take care of.
In the Jotterpad the pressing Of the I and E will be prompt.
The price range that the jotter pad lies between is $5.9- $29.99.
It is a 100% secure app that you need to take care of.
Pros Of Jotterpad
You can unleash your creativity with the help of the jotter app.
Edit and work on the cloud while you are connecting with Google drive or dropbox.
Proper research of the articles is possible at your fingertips.
You can publish your work and can print your writing on the Jotterpad.
Distraction-Free Screenwriting you can turn on your fountain script.
It is an educational free app.
Cons Of Jotterpad    
It absolutely has no custom features.
You cannot add any pictures and movies to it.
You need to add weird quotes and the apps trophy shortcut buttons.
It can include random parenthesis that can give you an awful experience.
Writer Plus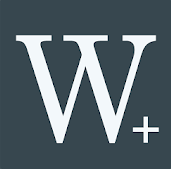 Writer plus is among the top android apps without the distraction and fuss from traditional word processors. It is good for writing poems, notes, novels, drafts, and essays on the tablet or phone. The philosophy of this app is to keep it simple because it is very basic. It gives a platform for turning your thoughts into markdown support and text. Its features include folder support, markdown format, open, edit, and save files, character and word count, share, undo, and redo. Its features define why it is among the Best Android Apps
Key Features Of The Writerpad      
You can make an easy appointment for the management.
Self-service Protocol is essential here.
E-prescribing.
Maintaining proper medical records.
It will help you to make proper compliance tracking.
You can maintain proper Soap notes.
Proper Voice Recognition is possible through this writer paid.
Pros Of The Writerpad
You will communicate with proper clarity.
Elimination of stress is possible.
Your productivity will increase.
You can learn more from it.
High Awareness you will gain from your reality.
Cons Of The Writerpad    
Learning Curve Can be steep.
Best Document Scanner Apps for Android
Adobe Scan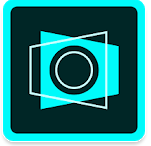 This free Adobe scan app is among the most useful android apps which turn your device into a powerful PDF scanner that automatically recognizes text. You can utilize this scanner to turn notes, receipts, pictures, documents, whiteboards, and business cards into PDF with reusable content from each photo scan and PDF.  With this app, anything is scannable. You can use it to create a PDF scan or photo quickly. It captures anything that has precision. It detects borders, recognizes text, and sharpens scanned content.
Key Features Of The Adobe Scan
You can add photos to the existing scans.
Make use of the re-order pages.
You can crop the pages.
Proper rotation of the pages can be done easily.
You can adjust the colour of the pages in the right sequence.
Clean up the image in the correct way.
Resize the pages and can delete the pages as per your wish.
Pros Of The Adobe Scan     
You can adjust the colours of the pages and can crop them as per your wish.
Rotation of the pages is easy and you need to take care of that.
The app can save the image and can show the thumbnail as you like it.
A simple three-page welcome slide show appears.
The app shows the image and the thumbnail.
Cons Of The Adobe Scan   
You have to purchase the Adobe Document for the cloud.
Doc file requires multiple steps and apps.
Scanbot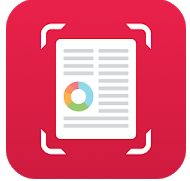 Scanbot is a PDF document scanner that is very easy to use. It is among the best document scanner apps for android with many people using it to scan documents, whiteboards, receipts, and bar codes. It has won several awards with a ninety-eight percent satisfaction rating. You just need to hold the device on top of a document and this app will do the scanning. Saving requires only one tap.    
Key Features Of The Scan Bot     
Proper Scanning of the Document and the PDF.
You can make proper QR code scanning.
Proper Bar code scanning is possible here.
You can add the Optical Charecter Recognition.
For the proper extraction of the data EHIC card is essential.
Pros Of The Scan Bots    
The Scan bot does not require Internet connection scans that you can take in the offline format.
The personal data that is stored solely requires the end-user device.
Full Privacy of the clients can be ensured.
Cons Of The Scan Bots  
You will face a bit of piracy of the paid version.
CamScanner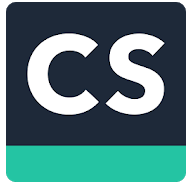 CamScanner is the world's top document sharing and scanning app. It has over three hundred and fifty million users worldwide and is among the latest android apps with over one hundred thousand new daily registrations. It uses its image enhancing and cropping algorithms for providing clear images. When you have this app, you can digitize a document quickly, optimize the quality of the scan, and extract text from the images. This app can also help you share JPEG and PDF documents in diverse ways online.
Key Features Of The CamScanner 
It is one of the handy apps that can help you to take photos from your phones and other contacts.
You can do document editing with the help of this app.
Adjusting and resizing make this app the best one.
Merging files document scanning cloud storage or password protection can become easy.
Pros Of The Cam Scanner    
It is available to both android and iOS platforms.
The paid version of the app has exceptional features.
The interface of the cam scanner is easy to navigate.
The clean white background can be done in an automated way.
Cons Of The Cam Scanner   
The cons of the CamScanner is not very much that you need to mention at your end.
Clear Scanner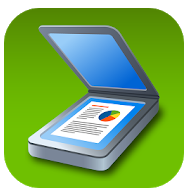 You can now convert your device into a pocket scanner with a clear scanner and enjoy high-quality images with one touch. Clear Scanner allows scanning all document types in the office, receipts, bills, images, class notes, magazines, and anything you want on your device within a short time. It is the fastest method of getting high-quality documents converted to JPEG and PDF for sharing.
 Features Of the Clear Scanner 
Accurate, simple, and fast scanning is possible. Perspective correction, automatic document edge detection is possible.
Multiple filters professionals quality results you will get the brighter and clearer image which makes the content more readable.
You can make the proper extraction of the images and transfer the images to search to make a proper search, edit the images in it.
Proper sharing of the documents is possible using WhatsApp, Facebook, and Email.
You can create easily the proper folders and the subfolders.
Synchronize and scan the backup file all across it.
Pros Of Clear Scanner  
You can put multiple filters to scan your results.
Proper extraction of the images and the multiple images need to get a transfer.
Folders and subfolders can be created easily.
You can make use of the bit Pricy of the paid version.
Cons Of Clear Scanner   
There are multiple Cons of the clear scanner.
You can set the pages size and the PDF but it is extremely time-consuming in nature.
Document Scanner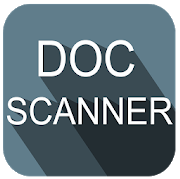 Sometimes in one day, you may require scanning diverse documents several times. When you plan everything in this situation, you will not suffer at all. But if there is a requirement of scanning the document, you will require the services of a document scanner. This scanner allows you to scan your documents from anywhere. Other features make the document more appealing and professional after the scan. This app, which is among the top android apps, enhances the quality of your scan, optimizes PDF modes, does smart cropping, and arranges the documents in folders and subfolders.
Features Of The Document Scanner   
You can add files from multiple sources.
Imaging capabilities are stronger and you can import a number of different documents with higher quality.
Restore and the backup quality is of excellent nature.
You will get the multiformat capabilities.
You will receive user access that is multi-user.
Proper mobile device integration is possible for your document scanner.
Pros Of The Document Scanner
Proper adding of the files from the different sources is possible while you use the document scanner.
Mobile Device Integration is possible while you make use of the document scanner.
Multiformat capabilities are possible while you use the document scanner.
The page document is not a bar for the document scanner.
You will get enhanced security.
Easy and customized file naming is possible here.
Cons Of The Document Scanner   
Scanner maintenance can be expensive.
It is relatively slow.
It will drive real business results.
Best Security Apps for Android
Authy 2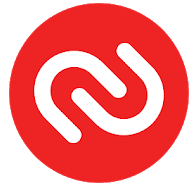 Authy 2 app generates a two-step secure verification token for your device. It helps in protecting your account against hijackers and hackers by increasing security layers. It is among the best security apps for android as it is multi-factor. Authy 2 provides secure cloud backups for you never to lose access to tokens. With this app, you can add smartphones to an account and all tokens will get synchronized automatically.
Features Of Authy2   
You can easily set up a 2FA account.
The touch ID and the encrypted backups is a better option to keep you secure.
It can prevent the account back up and you can lockout when you lose the phone.
It can be used on multiple devices.
Pros Of Authy2    
Security Questions are easy to set up.
In most cases services provide the drop-down menu request.
You need to pick up a few and give the answer of a few.
No requirement for pick up and storage of the devices.
Cons Of Authy2    
It is easy to answer any security questions that you need to dig up.
People can find the middle name and the father names or the street address while using this browser.
People can indulge in sensitive social engineering norms while using this app.
Microsoft Authenticator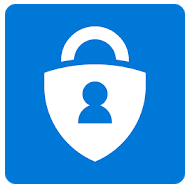 Signing into the Microsoft authenticator is convenient, easy, and secure. You will have to use your device, and not your password to access your Microsoft account. All you have to do is to input the username then approve the note received on your phone. Your face ID, fingerprint, or PIN will give another security layer in the verification process. You will then gain access to Microsoft products like office, One Drive, Outlook, and much more. It supports multifactor authentication for school, work, and non-Microsoft accounts.
Key Features Of Microsoft Authenticator 
You can sign in securely without a password.
Two-step verification you can use for security purposes.
You can properly use the time-based one-time passcodes.
Pros Of Microsoft Authenticator 
 

It is a default choice for the MFA oxford authenticity. 

  Once set up is done it can be used with WIfi Data for having access to Wifi data.
  It is the most stable connection that you need to take care of.
Cons Of Microsoft Authenticator 
It is not open to all types of applications.
Proper integrations can be done with third-party applications.
It has fewer integrations with third-party applications
GlassWire
GlassWire ensures that it is easy to monitor the data usage of your mobile, WiFi internet activity, and data limits in real-time. You will see the apps that are slowing the internet connection of the phone or wasting mobile data. Key features include data alerts for keeping you under data limit and help you save money on phone bills, knowing when an app is accessing the internet and begins using mobile data or wifi, going back in time to see the apps that utilized data or wifi previously.
Key Features Of Glasswire   
You can view the visual network monitoring.
The network time machine is another great feature of this app.
The bandwidth uses the monitor.
You can enjoy the multiple remote server monitoring.
It ensures RDP detection for the connection.
Internet privacy protection is possible.
Pros Of Glasswire
The advantage of glassware is it ensures convenience, security, and speed.
It protects the computers and networks from any kind of malicious attacks.
It approves or denies the network connection.
You could also view the connections within the given time.
Cons Of Glasswire     
You will get constant interruptions, pop-ups, and slow down.
Browsing history and the log-in will be in the hands of the hackers if you are not careful enough.
You can get the work done in a proper way with the help of the laptop and phone.
Haven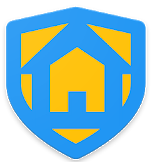 Haven is for individuals that require a way of protecting possessions and personal spaces minus compromising privacy. It is an app that leverages sensors of devices to give protection and monitoring of physical spaces. It is among the best android security apps for turning your android phone into a sound, motion, light, and vibration detector, watching unwanted intruders and unexpected guests. The design of Haven is for human rights defenders, investigative journalists, and people with the risk of forced disappearance to formulate a novel immunity.
Features Of Haven    
It makes use of the motion sensor.
The movement sensor also works well in that.
You will get the privilege to use the audio sensor.
Proper use of the device logs can be used here to make the things done in the right order.
You can make use of the proper camera settings.
Proper configuration is essential for editing the images.
You can make use of the TOR for remote access.
Pros Of Haven    
You do not have to install the app or a new one for opening the phone.
Turning off and removing the batteries from the Haven phone.
Do not make use of the Haven phone for anything else.
Never make use of the access feature while it is a safety feature and no one allows it for further use.
Make use of the strong passwords while you are making the use of Haven.
Cons Of Haven    
Sometimes you have to face the buggy features that accelerate the Haven.
Video sensitivity you have to rework on them.
LastPass
LastPass is among the best android apps for generating and managing passwords that lock your personal info and passwords in secure vaults. This app auto-fills app logins and web browsers and comes up with novel passwords immediately. You need one password with this app and the master password does the rest. Store your logins and passwords, generate strong passwords, track personal info in audio and photo notes, create online shopping profiles, and much more.
Features Of The Last Pass    
There is a two-factor authentication process.
You can make use of Auto form filler.
There are chances of one too many sharing.
Random passwords can be generated.
You can fill and save the passwords.
Security policies need to resort.
Pros Of Lastpass
In maximum cases, two-factor authentication will be possible.
Make use of the proper admin dashboard.
Basic reporting will be possible.
You can make use of emergency access.
Cons Of Lastpass 
Constant notification can be frustrating at times for its users and for the users.
Best Video Editor Apps for Android
KineMaster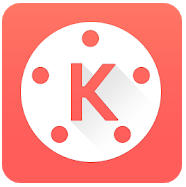 KineMaster is among new android apps that feature professional video editing that support multiple players for images, videos, and precise trimming and cutting, precise volume envelop control, multi-track audio, 3D transitions, color LUT filters, and much more. For amateurs and professionals, this app offers control levels over the process of mobile editing for educators and artists. People who use this app are journalists, short film producers, YouTube creators, and professionals from diverse industries.
Features Of Kinemaster
You can control speed.
It will be easier to change the effects.
You can make use of the audio filters for transforming this app.
Frame by Frame trimming will be possible.
You can make use of perfect animation styles.
Social media sharing will be easy.
Pros Of Kinemaster 
You can enjoy a real-time recording of audio and video.
Flexible and easy adjustment tools will be possible.
Make use of the tools to crop the videos of your choices.
You can combine and edit videos while you make use of kinemaster.
You can share your videos on Facebook Feed, Tiktok, and YouTube.
Cons Of Kinemaster   
Controlling The pitch and sound of video will bed essential.
You will be able to edit 2 videos at the same time.
You cannot preview your audio edit once you finish the audio edit.
PowerDirector Video Editor App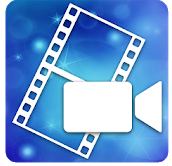 PowerDirector is among the best video editor apps for android with free video effects, powerful video editing, reverse video, slow motion, edit background, and much more. You can use it to create action movies and voice-overs by the use of a chroma key and then share on social sites. You can edit the footage like other editing apps. The power of this movie maker provides voice-overs for the video, smooth transitions, and stunning video effects.
Features Of Power Director Video Editor App 
Edit And Export Videos up to 4K resolution.
You can do the fast-forward slow-motion videos and speed adjustment.
Shaky cam footage with the video stabilizer.
Make use of the animated videos and eyecatching titles.
Make use of quirky audio effects and the audio changer.
Pros Of Power Director Video Editor App 
The multiple tracks are great and the video preview built is nice.
The software is cheap and good than the other products.
It is very stable and robust.
You can make the images and can make videos that look less professional.
Cons Of Power Director Video Editor App    
It is not reliable as you may lose the projects that surround around it.
We had no time to use or learn the real professional software.
Adobe Premiere Clip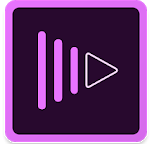 Adobe premiere clip is a video editor that makes it fun and fast to curate quality and shareable videos. The clip artfully sets images to music beats. The video then becomes shareable and you can customize it with additional editing features. You can drag and drop photos and clips in the order you wish, trim sections you do not want, and then add transitions, adjustments, and slow-motion effects. You can choose from the available soundtracks or add your music. The smart volume in these best android apps of all time smooths levels of audio between auto mix and clips.
Features Of Adobe Premiere Clip    
Shift +2 cycle recent clips in the source monitor.
You can automate the titles to the sequence.
It is possible for you to add Title by.
You can make use of the media browser to import the clips.
Insert the editing timeline.
 Pros Of Adobe Premiere Clip    
An intuitive toolset for quick edits.
Export the premiere pro for deep edits.
Cons Of Adobe Premiere Clip 
There is no rotation option or layout templates.
The transition of the music things.
Your automatic mode needs work.
Movie Maker Filmmaker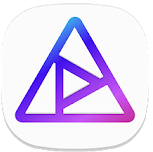 You can create your video from selected music and photos with movie maker filmmakers. It has a lot of functionalities for creating a slideshow movie. You can create a video with the help of the best android video editor apps from your memorial photos, movies music, frames, and beautiful themes. You can also come up with videos from select sounds and images in the movie maker and can also create a video by mixing music and photos or song.
Features Of Movie Maker Filmmaker  
It is a better customization tool.
Special Effects Options
You can make use of the auto move option.
 Extensive audio track selection.
It possesses credit customization tools.
Transition overlays and timeline options.
Pros Of Movie Maker & Filmmaker  
It helps in automatic preview and ensures user-friendliness.
It is a perfect fit for beginners.
For Windows PC's it comes for free.
Video editing systems work best for professionals.
Windows movie maker automatic preview.
It lets the users see the automatic preview.
Cons Of Movie Maker & Filmmaker 
Make use of the movie maker or the filmmaker to get things done in a proper manner.
It will increase integrations that are offered currently with the help of movie makers.
Online customer support will be offered in a proper manner.
PowerDirector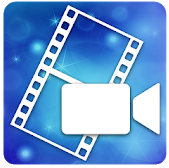 PowerDirector is among the best video editor apps for android with free video effects, powerful video editing, reverse video, slow motion, edit background, and much more. You can use it to create action movies and voice-overs by the use of a chroma key and then share on social sites. You can edit the footage like other editing apps. The power of this movie maker provides voice-overs for the video, smooth transitions, and stunning video effects.
Features Of Power Director 
You can experience the fastest rendering.
The chances are higher to get a clear interface.
You can experience loads of effects.
Experience the 360 video capabilities you can enjoy for a video editor.
Enjoy the 3D and 4K capabilities.
Pros Of Power Director 
You can use the magic movie wizard.
Motion tracking will be essential.
Encoding and Exporting.
3D and 4K images.
Make use of true theater color.
Make use of action camera tools.
360-degree footage tools.
Cons Of Power Director 
The blurring feature is tricky it will help you to remember how you can do it more effectively.
Putting the title cards is also very tricky.
Best Photo Editor Apps for Android    
Snapseed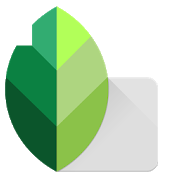 Snap speed is a professional and complete photo editor from Google. It features a lot of features that include brush, HDR, structure, healing, and perspective. It among the best android apps ever that open RAW and JPG files, saves your looks and applies them to novel photos, and selects the right filter brush for you. You can tweak all styles with precise, fine control. The best photo editing apps for android do color automation and adjust the exposure with precise, fine control.
Features Of Snapseed For Android Apps  
Photo is such a powerful tool that you need to edit.
It is one of the most effective healing tools to detect the surrounding of the subject.
One of the best tools that can create a snapseed app.
Head pose is another interesting feature of the snapseed.
You can change the perspective of the Snapseed for the Android apps.
Pros Of Snapseed For Android Apps   
It is absolutely free.
Loaded with professional-grade tools and presets.
Professional photographers and amateurs are alike here.
You can edit the raw files.
It is user-friendly as well.
You can swipe the sliders and can edit the images as well.
No advertisements are required.
Cons Of Snapseed For Android Apps    
You can consider it as user-friendly and is a slight learning process.
It is not good for complete beginners.
You need to stay vigilant while you want to save your work as they are not very intuitive.
Integrations with the social media network make things clearer than there.
Adobe Photoshop Express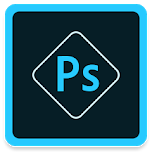 Adobe Photoshop Express has strength in the Adobe heritage which has a clear understanding of its imaging accessible interface. However, if you are on the lookout for functionality, versatility, and creative control, Adobe Photoshop Express is your ideal solution. Its main page hands you a starting point that has large icons for choosing the source of your photo. You may use the camera of the device to take photos from its interface. You can also import still images from the gallery, adobe revel, or cloud storage.
Features Of Photoshop Express     
You can rote and flip photos vertically and horizontally.
Fixing of the horizontal and vertical perspective you can use for distortions.
Adjusting the shadows, contrast, distortions, and whites and blacks can have a contrasting effect.
Crop photos either freely or by using many cropping preset.
Pros Of Photoshop Express   
It's absolutely free as you do not need a creative cloud subscription offer.
You can share and snap photos with ease on social media platforms.
Size and compression can be controlled easily.
Use of the raw files you can make use of to work with.
Cons Of Photoshop Express     
Many features of it require a creative cloud subscription.
You can make use of the weak retouching option.
PicsArt Photo Studio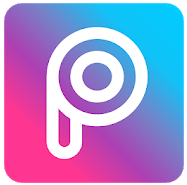 PicsArt photo studio is an easy-to-use, fun, and powerful photo app that covers all consumer bases in mobile photography. It is versatile and provides many excellent image editing tools, creative controls, and an extensive variety of interesting filters. Additionally, you will create or select fun stickers, add artistic text, combine pictures in customizable collages, and share. The camera modules in the best android apps include photo and pre-capture effect tools. This app has also gotten into the era of collaborative image sharing.
Features Of PicsArt Photo Studio 
It comprises of Photo editor.
Video editor is also an essential part of the PicsArt Photo Studio.
Make use of the collage maker.
Freestickers and Sricker maker.
Make use of the filters and the photo effects.
You can make use of the drawing tool.
Make use of the pic start gold.
Pros of Pics start Photo Studio 
Loads of the effects and photo tools.
Drawing Tools.
Make use of active social networks.
Layered effects.
Proper sharing is possible through social sites.
Cons of Pics Start Photo Studio 
A lot of advertising is essential for maintaining the photo studio.
There are several aspects of the photo studio that is essential for the photo studio. You can make use of these facts while using the pics start a photo studio.
Aviary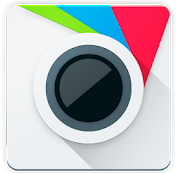 Aviary is a one-stop-shop for all photo editing needs. It is comprehensive with all the things required on the phone. It is a simple, solid camera editing app. Aviary is powerful because it provides an easy and powerful way of editing photos on the go with ease.
It has all the tools you may desire in the best photo editing apps for android. It features a one-tap auto enhance, color balance, gorgeous filters, effects, and frames, straighten, crop, and rotate your photo, and sharpen and blur.
Features Of Aviary   
You can make use of the brightness, sharpness control, contrast, and proper saturation.
Drawing, clip art tools, and basic text are some of the features of Aviary.
Proper use of 12 photo filters is essential for this system.
The additional filter packs are essential for maintaining it as it comes at a minimum range of 0.99 each.
You can share to any compatible android app.
Pros Of Aviary 
No advertisements are required.
Intuitive and plain interface.
You can make use of semi-automatic tools.
Free access to all the tools.
Cons Of Aviary  
All settings are not customizable
You will get premium membership in the mobile app.
AirBrush :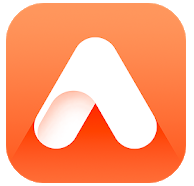 AirBrush will make sure that you get perfection in your photos. All users need the most useful android apps with editing and filter technology. This application updates with novel effects and features to be up to date with standards of editing. It has the design of being the best editor with friendly tools, natural, beautiful results, and cool filter options. This app has a pimple and blemish remover and brightens eyes and whitens teeth so that all your features get lit.
Features Of The AirBrush  
This photo editing app can remove acne and scratches.
You will get the highlights of the perfect photo.
Slimming and resetting the photo will be easier.
You will get artistic and retouch functions.
A perfect and beautiful finish will be possible.
Pros Of Airbrush 
It is one of the best apps for photo editing.
It is quite user-friendly in nature.
Downloads of this app are available at the play store and the app store.
It is one of the best apps for removing scratches.
You will have the option to choose over 105 options in it.
Cons Of Airbrush     
It is one of the best apps for purchase and you will get some premium features to it.
The best app for Airbrush is to make use of the Apk features.
It is simple and easy for the general public.
It comes with a number of filters and an app.
Best Launcher Apps for Android
Microsoft Launcher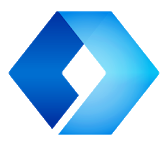 With Microsoft Launcher, you can personalize your device to your style with theme colors, wallpapers, icon packs, and much more. With a school/work account or Microsoft account, you will have access to recent activities, documents, and calendars in personalized feeds. You will also open docs, photos, and webpages on the Windows PC as it is among android apps for PC. It will help you have people at your fingertips, choose your looks, and have a personalized feed.
Features Of Microsoft Launcher 
You can use it as a Microsoft launcher.
A new dock you can use for using the Microsoft launcher.
Customizable Home screen.
Customizable app drawer.
Gestures and multiple themes you can use.
Pros Of Microsoft Launcher   
It allows the users to set the task that is left off on either device.
You can get up and walk away from your desk.
Whenever your phone pops out you can walk away from your desktop.
Make sure that you make the correct choices of the app.
Cons Of Microsoft Launcher   
Multitasking work will be simpler for you.
Make use of the recent apps and gestures that can help you to do your work successfully.
Nova Launcher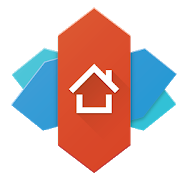 Nova launcher, which is one of the best launcher apps for Android, has been in existence for some time. While other launchers have come and gone, the Nova launcher remains the front runner and continues to get better. It is among the must-have android apps in the market as it is the best for theming. It inhabits a place that has not been mimicked, copied, or overtaken by other products. You can use it for free but spending some money on premium versions is worth the amount.
Features Of Nova Launcher
Make use of gestures for perfect navigation.
You can open the app within a second.
Make use of the app drawer.
It requires the latest android launcher features for all the apps.
It supports thousands of icon themes.
You can come to the night mode automatically.
Pros Of Nova Launcher  
More speed to the Nova App launcher.
You can make use of custom icon themes.
Make use of the subgrade positioning.
Speed of the app increases. You can make use of the smooth and snappy app.
Custom icons can swipe the gestures.
Cons Of Nova Launcher 
Evie Launcher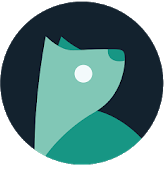 The Evie launcher is a replacement for the unparalleled home screen. It has spectacular performance, different, and shakes the usual launcher approach of Android. It is one of the best android launcher apps with authority in universal search, quick navigation, and custom shortcuts. You just need to long-press the search results and you will create custom shortcuts for your apps. You will also have the ability to customize and import wallpaper, layout, app icons, and icon size. Since you are unique, you need to make your home screen unique too.
Buzz Launcher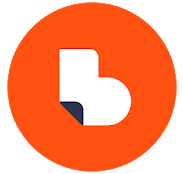 Buzz launcher is the most recent member of the best android launcher apps to get an award. It is highly customizable and enables you to use shared home screens on your device. This app is ad-free with more than one million themes. You can download it for free, customize, apply, create, and share the home screens. With this launcher, you can customize your theme or wallpaper, view all home packs, apply novel home screens, personalize home screens with wallpaper and icon editing features, and download and implement free home screens within seconds.
Features Of Buzz Launcher   
There are several features of the Buzz launcher that you need to take care off like:-
It can help your website to launch in the right way.
It is easy to manage from all ends.
Offers you limited gesture support.
Creative home screens can make things easier for you.
Competitions that you need to conduct regularly.
Pros Of Buzz Launcher  
Creative home screens can help your business to grow in the right way.
Cons Of Buzz Launcher 
Apex Launcher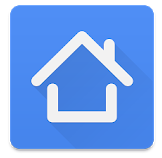 Apex launcher is among the top android apps that assist you to create stylish, fast and customized home screen experiences on your android devices. This app can give your device a makeover. It remains to be a super-fast app. Apex Launcher is as smooth as butter. It has a customizable home screen grid, scrollable dock, elastic and infinite scrolling, fancy transition effects, and hide elements you require. Apex Launcher also has custom labels and icons for folders and shortcuts.
Best Email Apps for Android
Gmail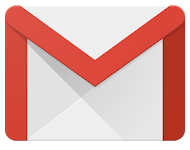 Gmail is one of the best email apps for android. It is among the leading email services to give users one gigabyte of storage for email at a time when others were providing a few megabytes. The philosophy of Google with Gmail is aiming at the requirements of power users. This may sound foolish by overlooking large mainstream markets but it is preparing for the future. Due to increased internet communication importance, a normal user tomorrow will undergo similar challenges a power user is undergoing today. Ti brings all the desired features you want for your email communication.
Blue Mail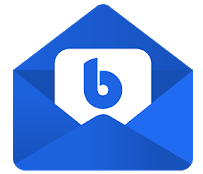 Blue mail is a beautifully designed, free, universal mail client with the capability of managing unlimited email accounts from diverse providers, giving allowance for group emailing and pushes notifications while enabling personalization for multiple accounts. It is one of the best Android email apps that replaced the stock email app and has a powerful unified account experience that has easy to use and intuitive design. It provides top-notch emailing service.
AquaMail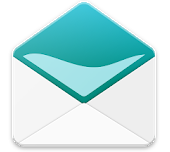 Aqua mail is among the best android apps for your email requirements. Whether it is personal or work email, a seldom-used account, or a corporate exchange server, aqua mail allows you to access all your mail s under one app. AquaMail is one of the best free android apps that requires a username and password and you are set.
Aqua Mail has vast customization and flexibility options for reflecting the requirements of modern-day users. It is a platform for tailoring all your preferences and needs. It has a lot of features that will help you get all the emails you need.
Microsoft Outlook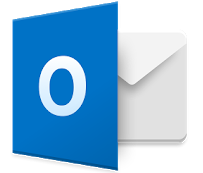 Microsoft outlook is among the best android apps for pc. This app assists millions of users to connect all email accounts, files, and calendars in a single location. It allows you to do more from a single inbox. It has a focused inbox for keeping important messages on top. You can switch between calendars and emails to fix a meeting and share availability with several taps. You just need one tap to manage your day.
Inbox by Gmail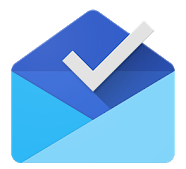 The inbox needs to assist you to work and live better, but ends up burying crucial stuff and creating stress than it relieves. Inbox by Gmail keeps things in order and helps get to things that matter most. You will get crucial data minus opening the message, check for shipping info, flights, and see friends' photos. You can bundle together similar messages to deal with them all at once and eliminate them with one sweep. And can also put reminders and snooze your emails.
 Best Weather Apps for Android
1Weather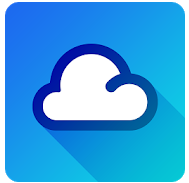 The 1Weather forecast is among the best weather apps for Android that shows you the state of weather for the next seven days. It also gives you hourly forecasts for a particular location. It presents forecasts for helping you have a digest and glance at the info that has a focus on weather conditions. 1Weather is among the best free android apps powered by Yahoo for providing you real-time weather conditions. This app aims at assisting you to prepare for your day on what to wear and what to carry.
AccuWeather

Accuweather is among the best android weather apps for offering superior weather forecast, radar widget, and weather tracker. It provides GPS maps, live reports, and updates on sun, temperature, weather news, and wind speed. You can get live storm alerts, view the current temperature, and track rain with its rain radar and accurate GPS tracker. AccuWeather, being one of the best android apps ever, will offer you minute by minute forecast for at least two hours.
Awesome Weather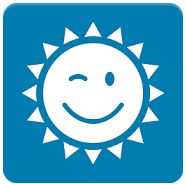 Awesome Weather is among new android apps for the weather. It is an alive landscape that reflects the actual weather. Sunrise and sunset in this app happen at the exact time as in real life. The great thing about these most useful android apps is that you can scroll their time forward. All you need to do is to swipe the screen and you will know how the weather of the day is going to change.
Today Weather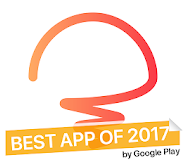 Today weather app is one of the best android weather apps that are simple and beautiful. They provide the most accurate forecasts for the weather. This app displays weather as an easy and clear way to understand. You will enjoy the moment you open this app as it shows a lot of photos that correspond to the weather of the day. With this app, you will prepare yourself for the next twenty-four hours. You will also have the ability to catch beautiful sunset and sunrise moments and get info on a full moonlight night. The other crucial info you will get includes humidity, actual temperature, visibility, air pressure, dew point, wind direction, and speed.
Yahoo Weather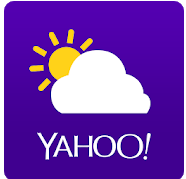 The forecast for the best android apps is beautiful. With yahoo weather, you can plan your day accurately each hour up to ten days in advance. You will get Flickr photos that match your time of day, location, and current conditions. With the best weather apps for Android, you will get details like pressure, wind, and precipitation. You will also view animated sunset, sunrise, and pressure modules. You just have to scroll downwards to get detailed info on weather, swipe left to move between localities, and submit the photos to Yahoo Weather to get the report you desire.
Best Job Search Apps for Android
Glassdoor Job Search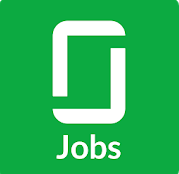 Are you on the lookout for job listings, a comprehensive career community, or vacancies? You just found what you want when you got the best job search apps for Android. Glassdoor job search app gets a look inside companies so that you have access to current job listings, salary reports, and company reviews shared by employees that know the company well. You will research open jobs and your potential in the company. This app makes job-hunting efficient, transparent, and easy. You need to use this app to discover why other employees are using it to get into the job market.
Indeed Job Search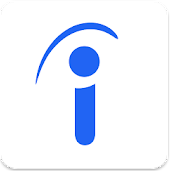 You need to use indeed job search as your top android apps for searching for comprehensive jobs. It offers free access to a lot of jobs from many job boards and websites. From searching for the application, this app assists you through the whole process of getting a job. It has a database of over sixteen million jobs. It locates openings in cities in your neighborhood in a simple, fast manner. You will also view the latest jobs from your previous search. You can also search by company, location, and job title. These can be the best android apps that will help you land a dream job.
LinkedIn Job Search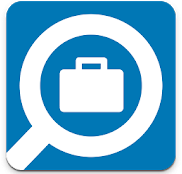 LinkedIn job search offers you an opportunity to get your dream job.  It is one of the best android apps in the job search category. You can find opportunities with ease regardless of your search location. As well as you will also get automatic notifications and recommendations as per your searches. You need a few taps when with this app to make a job application. Save your interesting jobs and resume searching for your schedule.
Snag

The snag is one of the best free android apps for building careers and finding jobs with ease. It helps you find part-time jobs, get career advice, and apply for jobs. You can also search for full-time and part-time jobs in your locality. You can use the best job search apps for android to get a job based on your personality and compatibility or get a job with a flexible time for teens and students.
Trovit Jobs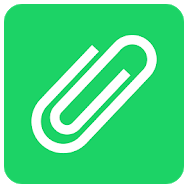 Trovit jobs find openings in diverse sites and display them in one place. In this way, you can get a dream job regardless of how hidden it is. It is fast, easy, and convenient. The best free android apps have filters for finding perfect jobs for you. You make a selection basing on your city, working hours, contract type, salary, and many other options. You can use the bookmark feature to save your best job offers.
Best Free Call Apps for Android
Facebook Messenger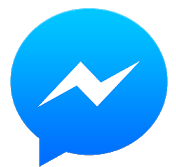 Facebook Messenger allows you to connect instantly with people in your life. The platform is secure, fast, and free. You can use Facebook messenger everywhere and it works across multiple devices including your desktop and Android mobile phones. The App can even allow you to connect with people internationally. It's one of the best Android Apps in the market. You can use the platform to start a video chat, share a photo, and send a text message. You will be able to connect from anywhere, communicate better in groups, call and video chat, express yourself, capture videos and photos, play games, and chat with businesses.
Google Duo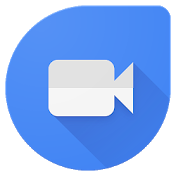 This is a one-t-one video calling application for everyone. It is designated to be fun, reliable, and simple and hence you will not miss out on any moment. Google Duo has a simple interface and all you need to do is select the right one and jump in right away. The simple interface will always bring videos to the forefront. It presents a high-quality window, cross-platform, and audio calls. It's one of the best Android Apps that are available for your use.
GooveIP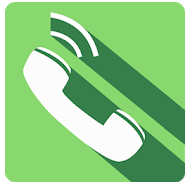 This App will automatically turn your Android device into a free phone. It will give you a US mobile phone number that can receive calls from anywhere all over the world. You will be able to use Voice Over IP Technology to text and call Canadian and US phone numbers. Groove IV works on any tablet or mobile phone, or Android devices. In case you have a mobile phone that has Wi-Fi connectivity but doesn't have a mobile plan, you can use this solution to convert it to free Wi-Fi. It is one of the best Android Apps ever.
WhatsApp Messenger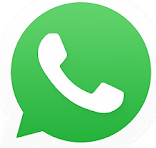 This is a free messaging application that is available for all Smartphones including Android. The Application uses the internet connectivity of your mobile phone to allow you to call and message your family members and friends at no cost. You can use WhatsApp Messenger to receive and send voice messages, documents, videos, photos, calls, and messages. Facebook has since been achieved by Facebook and it's the leading messaging app in the whole world. It's one of the best Android Apps I have ever come across.
Skype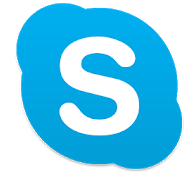 Skype allows you to make free video and IM calls. Massaging has become so easy with Skype. You can use it to have live chats even in groups. It forms some of the best groups for discussion. The App will also allow you to have video conferencing with your colleagues. It's the easiest way to communicate with people from all over the world. Skype is the best Android apps for calling.
IMO
IMO also appears on the list of best android apps for free callings. The App also supports free chat and video calls. You can use IMO irrespective of the device you are using.  It has the high-quality voice and video calls. It has unlimited free video calls and messages, group video calls, fast video and photo sharing, several free stickers, and avoids phone calls and SMS charges. You can try it and you will discover how life will be easy.
Best Free Fitness Apps for Android
Endomondo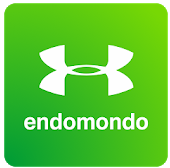 This is a top-rated personal training and business tracker App that will give you the most when it comes to rides walks and runs. You can use GPS to track all your workouts, check your stats, and realize your fitness goals. Endomondo allows you to track your fitness, analyze your performance, sync with wearables and Apps, take on challenges and set goals, and get social among others. It's the best Android Apps for Android out there.
Fit notes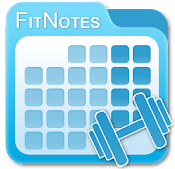 This is the best gym workout log you can find in the fitness industry. You can quickly swipe workout logs to have a view of them. The use of the inbuilt calendar will help you to navigate to the specific day. Fit notes will also allow you to add exercises to your workout log and view your exercising history. The other features are attaching notes or comments to sets, use sound and vibration options to rest the timer, and re-order the exercises you just added to the timer. Apart from the workout log, you will also get an exercise dataset, routines, calendar, restore/backup, export, and permissions. This makes it one of the best Android apps.
Google Fit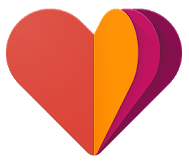 This fitness solution will allow the user to track any activity effortlessly. As you cycle, run or walk throughout the day, your Android phone will use Google Fit to automatically log these activities. It will assist you to get instant insights, reach your fitness goals, measure your wellness, and check-in from anywhere. It's one of the latest best Android apps in the Fitness Industry that you can use to meet your fitness goals.
Run Keeper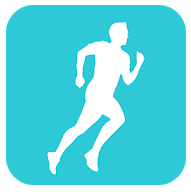 Run Keeper is the best running solution that allows you to crush your training goals, chart weight loss, measure workout distance, and track your pace. The App can help you during marathon training, everyday biking, or get off the couch. The software will track your training workouts, runs, walks, rides, and other fitness activities using GPS on your Android. It's the best way to get motivated while on your fitness journey.
Stava GPS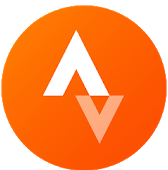 You can use all the stats in this app to map a cycling route, track your run, and analyze your training. Stava GPS is one of the best Android Apps for recording your fitness. It has a GPS milestone counter and time tracker, swim, run, and ride, compete with others as you challenge yourself, marathon and triathlon training, and swim clubs, cycle, and runs. This software relies on GPS to record all your training activities.
Best Business Apps for Android
Asana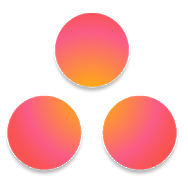 Asana is one of the best event planning apps for Android. This App allows you to organize team projects and this allows the teams to track their work and get results. It ranges from notifications and conversations to projects and tasks. The software will allow the team to move its work from the beginning to the end. It's very simple to get started on this application but powerful enough to run the whole organization at no cost. Asana is one of the best Android Apps of all time.
PayPal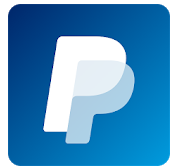 The software allows you to electronically tap into your money and send it instantly almost everywhere in the world. You will manage how you receive, spend, and send funds at a glance. Using PayPal, you will be able to send funds in seconds. You can send the cash to over 100 counties using the mobile phone number or email address of the recipient. You can also request payment by sending an invoice on this app and the customer will be able to release your payment with a lot of ease. This renders it to be one of the best Android Apps for business.
Slack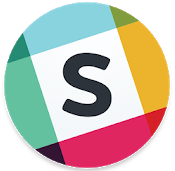 This solution brings collaboration and team communication is a single place. This helps individuals to get more work done whether they are a member of a small business or a large enterprise. All you need to do is to check off the to-do list and move the projects forward by bringing the right tools, conversations, people, and information you require together. You can get slack on any device including your Android Smartphone to access your work and team whether you are on the go or at your desk.
Square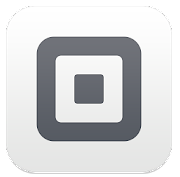 This is a free point-of-sale from Android that will give you all you require to run your business and take payments. Square accepts pin and chip cards, mobile payments, and contactless cards with the aid of a square reader. It deposits funds in your bank account within two business days. You can also use this App to track your inventory and sales on a real-time basis. All this comes with no surprise fees or long-term contracts. It's one of the top Android Apps you can use for your business.
QuickBooks Accounting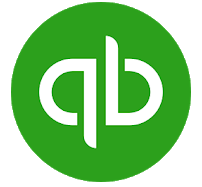 QuickBooks Accounting solution is an easy-to-use accounting application that allows you to manage your small business. Download this app to view your profit and loss account, manage your cash flow and expenses, and create invoices. You can organize the bookkeeping for your small business even if you are not an accountant. It's good to know that your business has all the financial reports that are required. The App allows you to get started and do so much with online accounting. It stands among the best Android apps for your small business.
AirDroid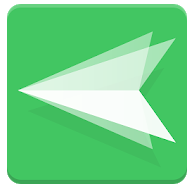 Most technology media websites like Phandroid, XDA, Gizmodo, CNET, Lifehacker, BGR, and PC World recommend this as one of the best Android Apps. AirDroid will assist you to add delight to the life of your multi-screen. You can use it to manage or access your Android tablet or Smartphone from the web, Mac, or windows wirelessly and for free. It will mirror the App notifications, SMS, and calls that you allow on a large computer screen that your focus is on.
Use the physical keyboard to type and mouse for control. You will be able to transfer your content at a very fast speed without looking for a cable. The other features of AirDroid include a notification mirror, backup, and sync, contact and SMS management, AirIME, record screenshot, speed boost, among the other phone management features. The App will allow you to connect with other users and teams. It's one of the best Android Apps ever.
Google My Business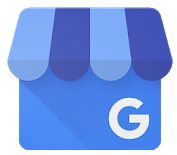 The App will allow you to show the entire world that you are open to business on Google maps and search. The software will verify your business information, build your brand, get insights about the online interactions of your customers with your business, and manage all customer reviews. Google My Business allows you to update your business name, opening hours, and address. You can also upload your business photos, respond and manage the customer reviews, custom insights on the searches your people are making, get notifications whenever users are talking about your brand, and manage several locations on the dashboard and also invite other people to manage your listings.
Best Educational Apps for Android
Coursera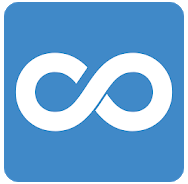 The Coursera Android App allows you to learn on the go. You will get access to over 1000 specializations and courses that have been developed by over 140 of the best universities and colleges around the world. The App allows users to continue with their education and advance their career by subject mastery from data science and python programming to music and photography. It is the best educational App for Android.
Edx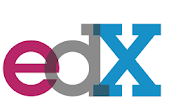 Have you been looking for free online courses from the best institutions and universities around the world? Edx allows you to learn from experts at The Smithsonian, Linux, Microsoft, Tsinghua University, UC Berkeley, MIT, Harvard University, and many more. Learners get free courses in statistics, big data, nutrition, psychology, history, engineering, computer science, and hundreds of others. You will be able to learn all these courses from anywhere and at any time.
Google Play Books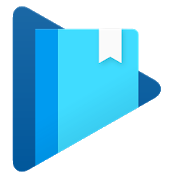 You need this app if you want to enjoy the eBooks and audiobooks that you buy from Google play. You can select from millions of best-selling textbooks, comics, eBooks, and audiobooks. Download your desired book and you will be able to read it on the go. Once you finish, you can find the next most appropriate book from the recommendations that are just personalized for you. Google Play Books brings millions of eBooks right at your fingertips.
Memrise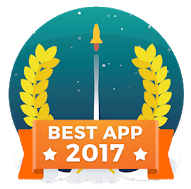 This learning App gives you a lot of fun as you try to learn a new language. The more you will enjoy the learning process the quicker you will end up learning. This explains why there is a blend of entertainment together with relevant real-life experience at the center of the Memrise language learning experience. Some of the languages you can be able to learn through this best Android educational Apps include English, Mongolian, Icelandic, Spanish, French, Dutch, Turkish, Norwegian, Polish, Swedish, Danish, Portuguese, Chinese, Russian, Arabic, Italian, and Japanese.
SoloLearn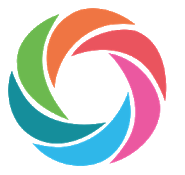 The App has the broadest free code learning content collection from beginners to pros making it all-inclusive. You will be able to choose from thousands of available programming topics and then learn the concept of coding. SoloLearn will help you to brush up your knowledge in programming and stay up to date with the latest coding trends. This is one of the most useful Android Apps you can find in the modern market.
Best Entertainment Apps for Android
Netflix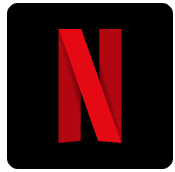 Netflix is the leading subscription service in the world when it comes to watching films and TV episodes on your phone. This Android App will bring the best mobile experience anywhere and at any time. Netflix is among the best Android Apps as it allows you to watch thousands of films and TV episodes instantly. All you need to do is sign up and enjoy the one-month trial period on Netflix.
Movies by Flixster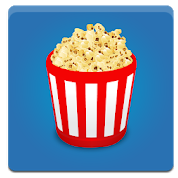 This movie app has the highest number of downloads all the time. It will keep you up to date with movie news, guarantee tickets, check show timings, and discover new movies at home. The refreshed movie discovery from Flixster is making moviegoing much easier. This is one of the best entertainment Apps for Android. All you need to do is install Movies by Flixster on your phone and you will be ready for the move.
Fandango Movies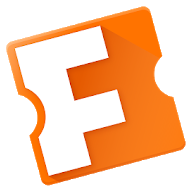 It is a movie ticketing app that allows you to get guaranteed tickets, the latest movie shows, check out trailers, and browse for reviews from Rotten Tomatoes. Fandango Movies allows you to browse for movies and theaters, buy movie tickets, or sync and share. You will be able to filter the movies by format, MPAA rating, or genre. You can also connect with Google maps to get help with driving directions.
Pandora Music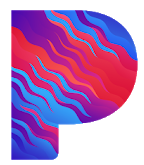 Pandora will give the user a personalized music experience that will continuously evolve around your preferences. You can also use it to create stations from your favorite genres, artists, or songs, and can also browse the search to find the most recommended stations depending on your activity or mood. You will be able to enjoy on-demand personalized music at $99.99 per month. Once you download the music, you can listen to it offline with no ads, high-quality audio, and unlimited replays and skips.
Redbox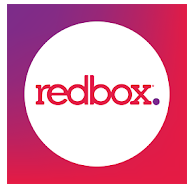 The Redox app allows users to watch and play smartly. You will also reserve games and movies for pickup at your appropriate Redox location or watch TV and movie shows right away with the use of Redox on demand. All these abilities make it fall among the best Android entertainment apps. The App allows you to watch movie trailers or even search the movies by genre, release date, or name. Once you sign up, you will be able to see what is coming up soon and receive email reminders whenever they are available.
Best Game Apps for Android
Asphalt Xtreme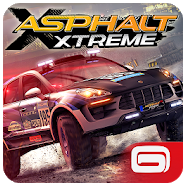 Asphalt Xtreme Rally Racing is one of the best game apps for Android. The app presents a racing video game that was developed and published by Gameloft. It is the second series spinoff in the renowned Asphalt series. This game was released on 27th October 2016 and is the initial off-the-road racing iteration in this series.  There are several series of Asphalt Xtreme and you can choose the one that interests you most.
N.O.V.A Legacy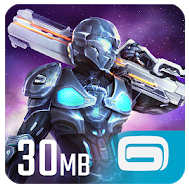 N.O.V.A legacy falls among the best Android game Apps. It brings you the best 3 dimension sci-fi FPS experience that is based on the epic first series of N.O.V.A legacy. This game allows you to test your playing skills in several areas. Some of them include the deathmatch and team deathmatch. All you need to do is get instructions for each episode and you will be good to go. It gives you a console-like experience on your mobile as you strive to defeat strange forces in different game modes.
HQ Trivia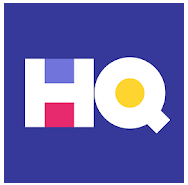 This application was released on the iOS device way back in August 2017. The Android version was later rolled on the market in December 2017. The implication is that HQ Trivia is among the latest Android apps on the market. It allows the player to take part in daily trivia games at no cost which allows them to split prizes or outright win money as long as they can correctly provide answers to a series of questions whose difficulty keeps on increasing from one level to the next.
Hearthstone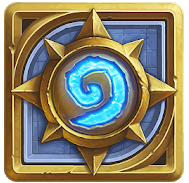 This Android game allows you to pick up cards and throw them down the gauntlet. You will be playing like a hero in the fast-paced card game that has a cunning strategy. You have to unleash power cards within minutes to summon minions, sling spells, and take total control of the battlefield that is always changing. The charm and depth of Hearthstone will draw you in the game whether you are a newbie or an experienced player.
FINAL FANTASY BRAVE EXVIUS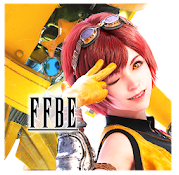 The global market now has a brand-new game series for final fantasy. It also comes with characters from the previous final fantasy titles. As a player, you will be able to enjoy the experience of this expansive storyline right from your Android Smartphone. Some of its features include a simple battle with a strategy, search in the computer and field dungeons, and arena PVP battles. All these characteristics render it to be one of the best game apps for Android Smartphones.
CLASH ROYALE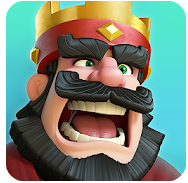 This game allows you to make collections and upgrades of dozens of cards that feature defenses, spells, and the clash of clan troops that you will love. It also features the royales; baby dragons, knights, and princes. You have to knock the enemy princes and kings from their towers to defeat your opponents and gain the trophies. Clash Royale has several features including real-time duel players from all over the world, earn chest to unlock rewards, destroying the towers of the opponents, and the construction of your ultimate battle among others.
Critical Ops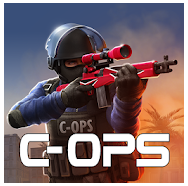 This is more of a nonsense first-person action shooter. It is a fast-paced FPS that will test the tactical skills and reflexes of the player. You need to fight your domination together with your friends and display your skills to the entire world by leading on the individual scoreboard. Critical ops game is the most skill-based portable FPS that allows players to join this competitive combat. It is one of the most useful Android Apps in the gaming market.
PinOut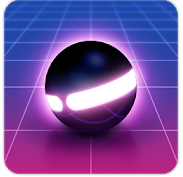 Smart Hit which was the award-winning developer managed to re-invent the pinball and does not communicate. It allows you to race against time in a journey that is continuous through the mysterious Canyon of throbbing retro wave bits and pulsating lights. The pinout is a beautifully designed super-smart pinball gaming app. However, it is much better than traditional pinball. Just stop whatever you are doing and try to play pinout. It is a largely compelling mobile smacker that deserves several people to play it.
Pokémon GO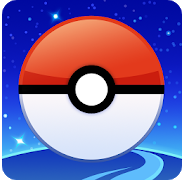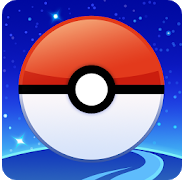 This game has introduced a brand-new feature that allows trainers to explore the world by completing a broad range of objectives with the opportunity to discover powerful Pokémon and earn helpful results. Pokémon Go will help trainers to explore the world that is around them. there have been more than 800 million downloads of this particular game rendering it the Best App of the year. The app allows users to search for a broad range of items and Pokémon. The software also involves catching, evolving, and hatching.
Best Social Media Apps for Android
Facebook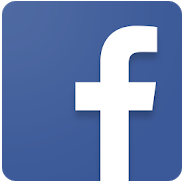 Facebook is the largest social media platform with over 2 billion active users every month. This platform records up to one billion logins each day. Facebook messenger is also the second most popular messaging App after WhatsApp. You can either connect with friends on an individual basis or in groups on Facebook. The platform also allows you to share videos and photos with your audience. Businesses are creating Facebook pages to run promotions and the number of users keeps on increasing every single day. Facebook is one of the best social media apps for Android. It is also convenient that Facebook is one of the Best Android Apps.
Twitter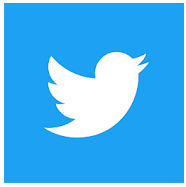 This is a real-time public microblogging platform that allows people to break news for the first time. Twitter has a messaging limit of 280 characters and this makes most people love it. The unfiltered feeds of this platform display everything in the form of feeds. The platform has a card integration that now allows users to share any form of multimedia content in the form of tweets. It remains one of the best free Android Apps for your use.
Pinterest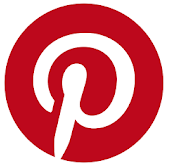 The popularity of Pinterest has been increasing significantly in both the search world and social networking. Visual content has become extremely important on the web more than ever before. It is the only site that has ever recorded 10 million monthly unique visits. It collects useful images and categorizes them is separate boards. The growth of this marketing is making taking it to the heights of the biggest influencer in social media shopping. It now has the buy button on the pins of the products that the retailer sells. It is one of the best Android social media Apps.
Reddit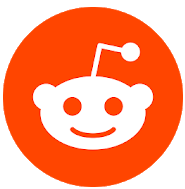 Reddit is turning out to be one of the best social media Apps even though it has not been having an excellent design as such. It has a smart and strong community of people that come together and talk on subject matters they enjoy while sharing videos, photos, and links. This content should always apply to the specific subreddit topic that they are discussing. It also has a feature that allows participants to ask specific questions to celebrities or ant other public figures that agree to host the discussion. The list of the Best Android Apps can indeed give Reddit a place.
LinkedIn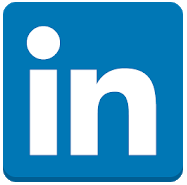 This social media platform is specially designed for professionals. You can use it to make career advancement connections. The design of the LinkedIn profile resembles a detailed resume and has sections for certifications, volunteer work, education, work experience, and awards. As a user, you can use this platform to promote yourself or even your business. You can do this by connecting with other professionals, posting in job ads, interacting in group discussions, publishing articles, and making job applications. if you are searching for the best android apps for business purposes, LinkedIn is what you need.
Instagram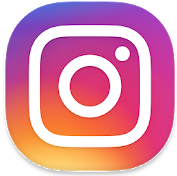 Instagram has been growing to become one of the best Android Apps ever. It is the most popular photo-sharing platform ever. People use it to share real-time short-videos and photos online. Most brands are also using Instagram to advertise their products online. We also have influencers who generate a lot of income on Instagram. Initially, this app was only available on IOS but you can now install it on your Android device.
Snapchat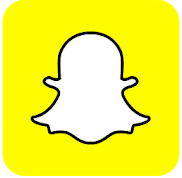 This social media App survives on mobile-based instant messaging. Snapchat is growing at a very fast pace while building its fame on the basic idea of self-distracting snaps. You can send a short video or photo as a snap to your friends and it will disappear a few seconds after they view it. you can enjoy this application because unlike other traditional social media platforms, it drives away the pressure of sharing something with everyone. This makes Snapchat the best android apps for socialization. It has a unique feature that is referred to as stories that allow participants to share their snaps publicly whenever they feel like it.
More Best Apps
Next Lock Screen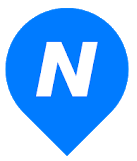 This solution provides an ultimate lock screen for professionals. It will help you to protect your phone from unwanted access by third parties which in turn enhances your productivity. Next Best App is a highly efficient productivity locker solution and an excellent companion to your daily life. Some of the functions it performs directly on the lock screen include custom unlock, notifications, people, Apps, tools, weather, calendar, music player, and wallpapers. It's among the best Android Apps you will find on the market.
Tasker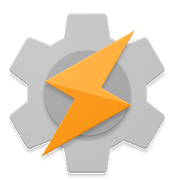 Tasker is one of the best Android Apps of 2019 and you cannot afford to live your life without it. The App triggers plugins, timer, widget, shortcut, event, hard or soft state, location, day, and time. It has more than 200 built-in and plugin support. Its tasks include conditions, variables, and loops and are designed for their own screen overlays. You can create your own standalone Android app to sell and share.
SwiftKey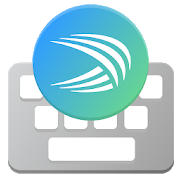 You can upgrade the keyboard of your phone to SwiftKey at no cost. You will be able to do so much without having to fuse over typos. More than 250 million all over the world are using this App and they have confirmed that they have a hassle-free typing life. The solution makes use of artificial intelligence to learn the writing style of the user. The predictive and auto-corrective text will work because this App will work for the user. It supports more than 150 languages with all themes, designs, and colors included. It is not just one of the best keypads. It is also one of the Best Android Apps.
Word Swag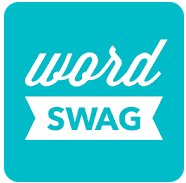 Word Swag will magically transform your words into very incredible photo text designs. It will take you a matter of minutes to create amazing text layouts. This process can run for several hours in photoshop. The App has a Typomatic engine that actualizes this with just a tap. The graphic artists of this site will handpick the freshest layout and font combinations and therefore there is no cause of alarm. The App will always generate new designs each time you are using it. Word Swag has several new features making it one of the best Android Apps on the market.
World Around Me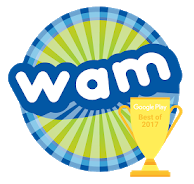 This App gives you a unique way of finding useful destinations that are around you. Some of them include metro or bus stations, shops, ATMs, and restaurants among others. World Around Me makes use of the camera on your phone to provide you with an exclusive new way to explore any place all over the world. All you need to do is to point the camera of your phone in a specific direction and it will display several signboards that are in that direction.
This app uses augmented reality to enhance the view in your vicinity. You will be able to use the camera on your phone to navigate through the places that interest you in your surroundings. If you are going to a new destination then this is the best android apps that you can have in your arsenal.
Click Me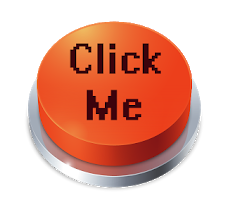 This app will allow you to set reminders in a fast-insane manner. You will be able to use click me to capture all reminders within seconds making it top on the list of best apps in the field. It is ideal for anyone who relies heavily on the power of reminders. The App is becoming one of the fastest ways or creating impromptu reminders.
In addition, you can use it to create a broad range of reminders within one or two clicks. You can also share these reminders with your colleagues, friends, and family members. Once your reminder is due, pop in that allows you to edit or delete it will appear on the screen. You can also synch app this app with your email to view all these reminders in your calendar. It's one of the best Android Apps of all time.
Conclusion
The list has undergone overhauling and the best Android apps have been explained. The selection is robust and covers only one hundred apps. Some are novel while others have been outstanding over the years. Regardless of this, these apps are making sure that life is quite easy and helps you get the maximum outcome from your Android device. You need to remember that just like the best town venue, space is limited. The list will help you to make the right decisions whenever you are looking for the best Android Apps in the market.
Read Also :