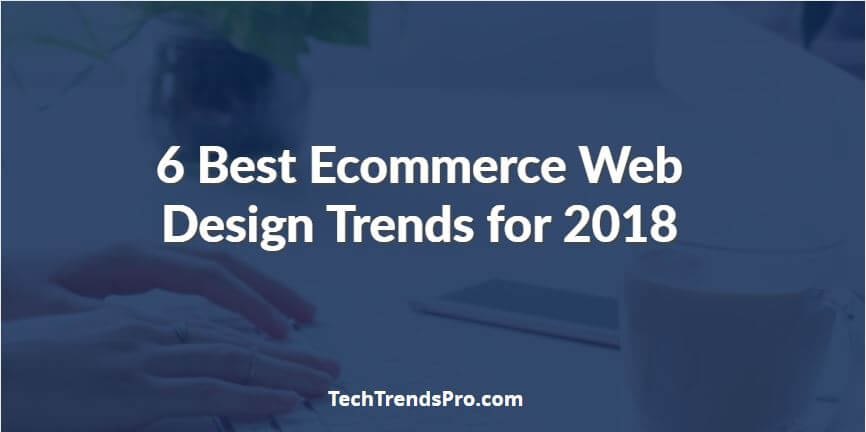 Everyone loves colors and design. We get enchanted by a beautiful design and vibrant colors hold our attention like no other. Businesses try to make sure that they can attract their potential customers with a dynamic design and lots of amazing offers to lure them. Through attractive web design, they try to hold the attention of the first time visitors.
Recommended reading: 9 Web Design Trends for 2017
If you want to ace Ecommerce web design, you are not alone in this quest as countless other businesses also try to make sure that through awe-inspiring and highly imaginative design they can get the attention of the visitors.
I have made a list of 6 factors/trends that will define the web design trends. While you can come up with more factors in this regard, this list will act as a guideline so that you can make a good ecommerce website.
1. Color
The choice of color for your ecommerce website will speak volumes about how you want to present to to your customers. As every visitor can turn out to be your potential customer, you need to select a design which can attract most visitors. Loud colors like pink and red should be avoided unless you are in the business of apparels or candies. A sober color layout best describes an ecommerce venture seriously looking for customers and not showing off with flashy design and loud colors.
Read also: Think Smart, With Eye-Catching eCommerce Web Design
2. Pattern and Layout
Apart from the color, the overall pattern of a website and its layout also plays a pivotal role in getting it noticed. If you want to attract maximum eyeballs for your website, you don't need to apply the pattern of your competitor or a design that is on every other website. You need to find a good designer in this regard as he can offer you a customized solution that will gel well with your product or service. But what about the cost that will incur? Let me offer you a solution.
Don't assume that this will be an expensive affair for sure. There are tools available online like a website design cost calculator through which you can easily get to know the estimate. You can use the calculator to get a customized view of what you want and how much it will cost so that you don't go over your budget.
3. Unique Pictures and Graphics
Once your basic design and theme is ready, now it is the time to build your website in a unique way. Use of unique pictures and graphics is one of them. Again, a professional designer or web design agency can help you aptly in this regard. I would like to add my experience here for your information. Don't ever use pictures which are copyrighted. That's where the expertise of the designer you hired will be tested. Sketch art is gaining popularity nowadays as it can be used to describe a story. For example, you can describe your company's journey over the years in a light-hearted manner for the visitors.
4. Animation
Animation looks cool and surely attracts eyeballs but is not for everyone. Ecommerce websites can use animation but only its deft use will get the right impact. Don't just go for animation as most sites are using it. Think of your product/service and then consult with your designer as whether it will benefit or hurt your prospects of getting customers hooked on to the animation.
5. Reduce the Clutter
I understand that you want maximum leads in quick time but there are things like pop-up ads that are irritating to say the least. Your landing page and the subsequent pages where your services or products are displayed need to be displayed without much mess. With this I mean a clear and clean page with only concise and to the point information is the way to go for an ecommerce website. Potential customers should find the information they are looking for on the home page or the next one. Don't make them search for the information as in this way you will lose majority of your potential customers for good.
 6. Optimize for Handheld Devices
Nowadays, handheld devices like smartphones and tablets are used by a majority of people who regularly use the Internet. If your website is not optimized for smartphones, for example, you are committing a grave mistake. A recent study revealed that over 51% of online sales are made using a mobile phone or tablet. For any e-commerce venture, it can be game, set and match as there is no way you can survive in this fierce marketplace by losing over half of your potential customers right away.
Final Word
I hope that this blog will help you greatly in designing your eCommerce website for the upcoming year and beyond. If you want to add something to this blog or have a query, do not hesitate to ask me by using the comments section below.