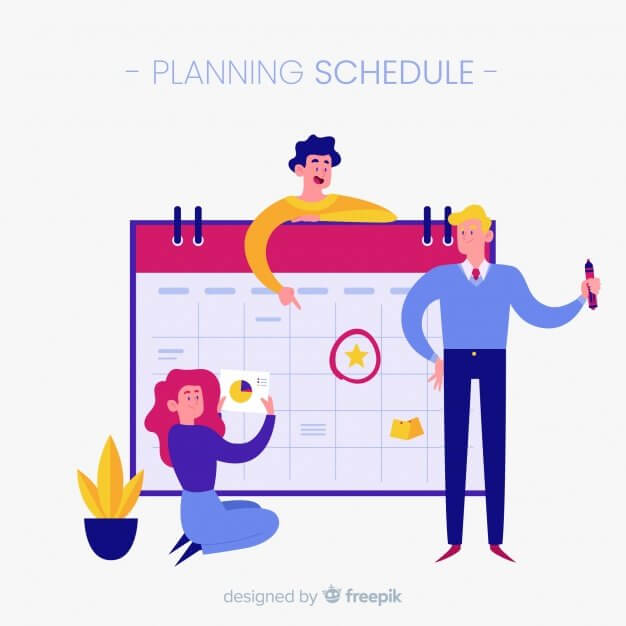 Are you having problems keeping tabs on the pending task? Are you getting messed up with all the orders? You cannot afford an event planner? Are you searching for the best event planning apps to solve your problem?
If any of the questions are relatable to you, then you are at the right place, reading the right article.
In this post, I am going to talk about the best event planning apps that are going to help you arrange your orders, work projects, and deadlines.
Best Event Planning Apps for Android
Android app store boasts of having a variety of Android apps. Out of them, some are very lightweight apps with a simple design. These lightweight apps provide simple functions like a countdown, to-do list, etc. On the other hand, an advanced application is supported with advanced features.
Picking the best event planning apps for the job is very essential. Lightweight event planning apps can be a great choice if you want to keep a tab on the guest list, countdowns, etc. However, if you need a fully-featured event planner app that can take care of your every need.
Let me clear out something before going down to the list. This app is meant for small-scale event planning. If you are doing event planning for hundreds of people then it is best to have professional event planning software.
With clearing that confusion, let's go with the list, shall we?
1. Planner Pro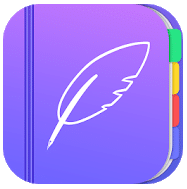 Planner Pro is all one event planning application. It combines events, notes, tasks in one place. It flexibly plans the events, keeps tracks of all the task at hands, and note down important points which need to be highlighted. Planner Pro has an edge over other applications in terms of customization.
You can customize every task, event, and note in order according to your needs. Even You can allow certain features to be visible and certain to be hidden, all according to your priorities. You can easily customize the calendar for your daily tasks.
In short, Planner Pro is all you need to organize all your work and worries in one place.
2. Any.do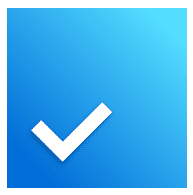 If you are a multitasking person and want an application to be as multitasking as you are then Any.do is among the best event planning apps. The best part of this app is its seamless collaboration which helps you to plan an event perfectly.
This application provides a feature of a shared list, where you and your colleague can work together. With the recurring reminder, it keeps you alerted about the task which has been completed and which is next in the line.
Another incredible feature of this app is that its calendar is fully customizable that allows you to keep track of daily, monthly to-do lists.  It provides a simple list management feature. You can add the task and attach files by using email, dropbox, or google drive.
3. Asana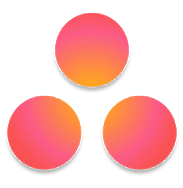 Asana is not an event planner app that is loved by most of the people out there. But it does work pretty well. There is no reason in particular that this app is not famous. It has been overshadowed by apps like Planner Pro and Any.do.
This app is supported by all the features that are needed for event planning. This app is a simplified version, and depending on the needs you can organize your task, keep tabs on all your due dates, assigning new tasks, etc.
If you see this app interface-wise, Asana can be considered an amateur app that needs some serious framework. However, If you get adjusted with this app, you will love the details that have been put into this app.
Asana has "My Task" that keeps all the to-do lists check. You can see all the pending tasks and their due date. For better collaboration, Asana has a comment section for each task.
4. Evernote

Evernote has always been on top of the best event planning apps. Whether it may be planning your events, writing down your ideas, or keeping all the to-do lists in order, you can do it all. its highly featured tool is the reason that Evernote has always been at the pinnacle. It provides collaboration features that allow you to plan an event or a party with friends.
Its handy checklist and to-do list make sure that you are in synchronization with all the happenings.
When it comes down to the user front interface, it has always been a top-notch performer. You can search within the images and annotate photos to give feedback.
5. Event planner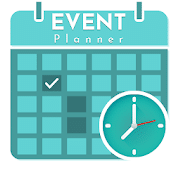 Another app that caught my attention is the Event Planner It is running alongside all the highly responsive event planner apps.
It is a very simple app that makes your planning work simple. Though, it is not packed with advanced features like the other apps. It has all the basic tools that are required for event planning.
Regardless, being a simple design app with basic features, it is loved by many people. This app is simple enough that a person with minimal techy knowledge can also easily use this app.
The event planner app has a guest list invitation and RSVP so that you can track all the orders and the engagement with the audience.
6. PartyMaker

Looking for the Best event planning app that is more personalized than the others? Then the right answer to your taste will "PartyMaker". This app provides a contact list of well event vendors and to-do lists to keep your mind at peace.
PartMaker lets you send a fully customized digital invitation to your friends. The integrated guest list can help you to keep track of the people who are going to grace your party. In addition, it also provides a chatting feature that becomes a valuable asset in communicating with everyone.
On top of that PartyMaker also provides its own private cloud photo storage system to secure all the captured memories.
7. Plan it out

 Whether you are planning a birthday party or a bachelor's party, "Plan It Out", the best event planning apps. With the help of this app, you can just structure the event planning and execute it in a flexible way.
Depending on the party, you can create a poster by filling in all the relevant details. You can customize the poster according to your need and then post it as an event poster. Powerful themes are also one of the best features that you can use to make your poster look more attractive.
After that you can create an invitation card with the google map-based location, making it easier for people to track the party location.
If you are low at budgets and want to make sure that there are no overhead expenses. Throw away all your worries as "Plant it Out" comes with an expense manager that can help you keep a close eye on all the expenses.
8. Google tasks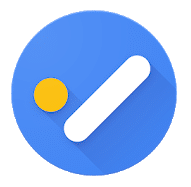 When you are out there searching for the best event planning apps, then overlooking Google Tasks will not be the best idea. Being a part of G suit, this app provides an excellent collaboration experience.
Google tasks are supported by Google AI that can have a deep insight into your event planning. It highlights the part which needs more attention. Thus, it becomes easier to identify the area where they need more work.
This app can really be a boon to those people who like to work with every detail. Google task integrates the task into sub-tasks. It set a counter that counts the remaining day of every task. This really helps to finish the work on time and letting the task for the last-minute finishes.
9. Microsoft Outlook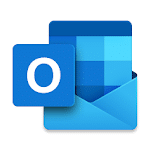 Outlook, really? I know many of you are thinking that how come this app was made into this list. Trust me guys, this app has a recent update (version 3.0.102), and thanks to that this app have become an email powerhouse that boasts of having the best scheduling and event planning tools.
This app has become very popular recently among offices. The features that are available in the email tools are the priority inbox structure to availability sharing.
It provides easy access to the files, with swipe navigation and filters. You can access all the office work, excel, word, PowerPoint on the go.
Plan your events with the Best event planner apps
With this, I conclude my list of the best event planning apps for androids. These apps are more than capable of doing the work. Either it may be a bachelor's party or a friend's birthday party, never miss a thing with these event planning apps.
Before turning on your planning mode, you are welcome to drop your thoughts in the comments section. Also, you can write your views regarding other apps as well that could not make it into my list.
You may also like:
Best android apps in 2020