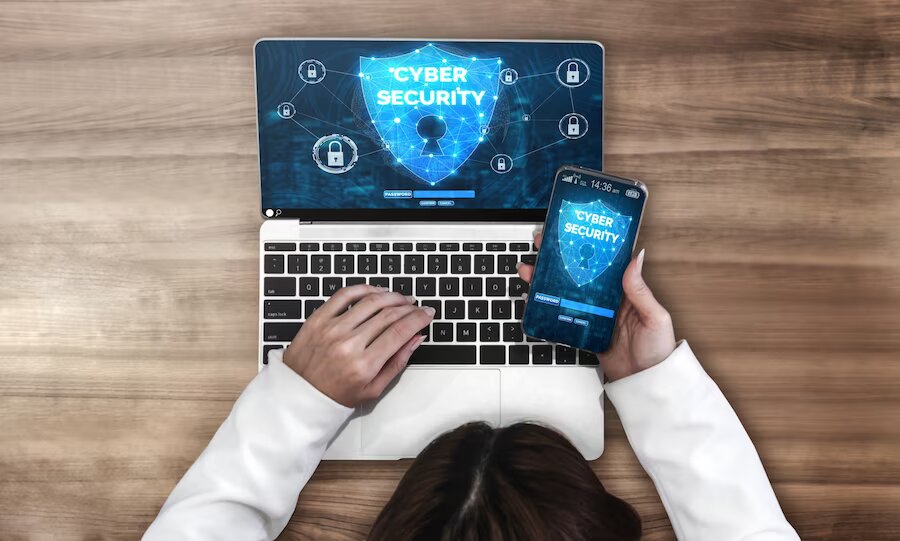 According to the Cyber Security Breaches Survey 2022, there was 39% of UK businesses identified a cyber attack. Phishing attempts are the most common threat, but you should ensure that your organization is also protected from more sophisticated attacks. Taking all the protective measures could help you to keep all the data and files safe. Your business could also shield the clients and employees from harm. You can start with basic steps like creating strong passwords and updating your software. But you should also see how healthy your network is and provide your employees with training. Here are the steps to boost the online safety of your business.
Use Strong Passwords
Creating strong passwords should be one of the most prominent points of your cyber security strategy. But you must ensure that your employees also follow the best practices to protect the business to the full extent. To create strong passwords, you and your employees should:
Avoid using publicly accessible personal details such as birthdays or names
Think carefully about where you store your passwords
Use a random combination of words, symbols, numbers, capitals, and lowercase
Take advantage of two-factor authentication
Change the passwords regularly
You definitely shouldn't write your passwords on sticky notes or keep them near the device. Instead, get a password manager that could allow you to rest assured that your passwords are safe from anyone people with malicious intentions. On the other hand, two-factor authentication can help you to protect your emails and check that the account is being accessed by the right person.
Check The Health Of Your Network
Another way to keep your business safe is to check the health of your network regularly. And why is it so important? The check could help you to test and verify the critical components of your network. In the end, you could be able to learn more about its reliability and performance. You could also find out if there are any security issues that you need to address. Companies like Integral Network Solutions provide a network health check that could help you understand the most important aspects and problems. At the end of the audit, you could go through the results of any tests carried out and look at all the "as fitted" drawings and topologies. You might also want to read all the recommendations that could help you to improve the performance of your network and see how you could implement them in your strategy.
Train Your Employees On The Basics Of CyberSecurity
You can't protect all the data and files on your own – even if you have the best software in the world. Providing your employees with training on the basics of cyber security could help you to cover all the basics and keep all the sensitive data strong. First, you should teach them how to create passwords. However, you should also ensure that they know how to recognize dangerous emails. Cybercriminals often try to impersonate people within the company. So, it's essential that you and your employees check the email address the message comes from. If you don't know where to start, try to research some of the free and accessible training programs online and find the right one for your company.
Read Also: