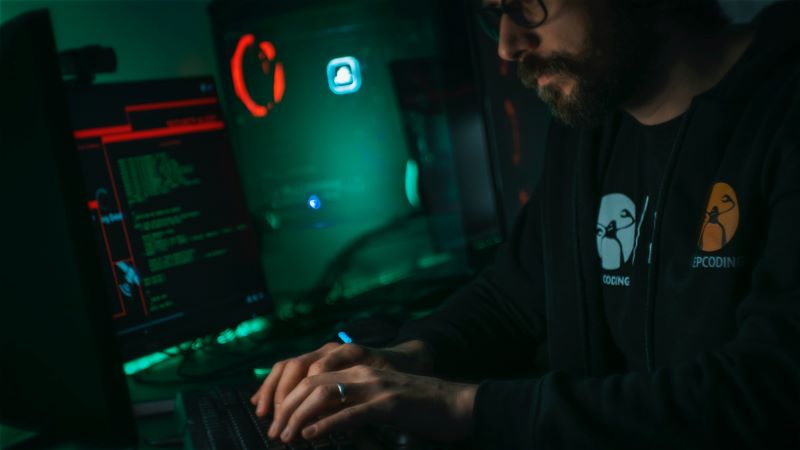 Imagine a cyberattack as a raid or a break-in on your business premises. However, in this case, your data and not your employee or expensive office equipment are the targets.
Cyber attacks are quite common in the data-driven age we find ourselves in. Perpetuated by cybercriminals, no business is completely immune to cyber threats, be it small or large-scale businesses.
In fact, based on data breach statistics, nearly half of all small businesses have experienced a cyber attack in 2018. Plus, a projected 146 billion records will be exposed in the five-year period between 2018 and 2023.
As a wise business owner, you can take proactive steps to reduce your business's exposure to cyberattacks by implementing these tips. However, before we go into the tips, what's a cyber attack? 
What Is A Cyberattack?
Has any of your social media accounts been hacked? What about your bank account or mobile devices? If yes, you should have a little idea of what a cyberattack is.
A cyber threat is an unauthorized attempt to access a computer system to capture, modify, or steal data. Such unethical acts are often perpetuated by cybercriminals who can use various means to launch their attacks. Some of these means include
   

Malware

   

Phishing

   

Man-in-the-middle attacks
A cyber attack on your social media account or bank account may not cause many problems, provided you can spot the attack and stop it before it's too late. However, an attack on your business where sensitive customer data is stolen can put you in a big mess, financially and business-wise.
Here are the effects of a cyber attack on a business. 
Impact Of cyberattacks On Businesses
Businesses spend millions of dollars improving their cyber security as they are fully aware of the consequences that come with the theft of sensitive data. Here are some of the impacts of a cyberattack on businesses.
   

Increased cost

   

Operational disruption

   

Altered business practices

   

Reputational damage

   

Lost revenue

   

Stolen intellectual property
The effects of a cyber invasion can leave a lasting impression on your business. As a business owner, you must ensure that your business and its data are fortified against prowling cybercriminals.
Here are a few ways to make certain of that. 
How To Protect Your Small Business From Cyber Attack
You can protect your small business from cyberattacks by:
1. Understanding What Is Sensitive Data And What Isn't
One of the steps to securing your business from cyberattacks is understanding the difference between sensitive and non-sensitive data.
Sensitive data is one that reveals a subject's information, such as Social Security Numbers, credit card numbers, health records, financial records, student records, etc. On the other hand, non-sensitive data are publicly available data, including gender, date of birth, place of birth, and postcode. This data may be useless in the hands of cybercriminals.
If your business holds sensitive data, such as customer profile info, account details, card number, email addresses, etc., you'll have to take cyber security more seriously than businesses that don't. 
2. Ensuring That You Have The Right Partners
Many businesses have in-house IT teams charged with installing new tools, troubleshooting software and hardware problems, and improving the business's cyber security.
If you have an in-house IT team or not, you may want to consider outsourcing some of your IT tasks to an IT support service to ease the burden on your IT team and, of course, protect your business data. IT support services have the equipment and teams needed to handle your IT needs effectively so you and your in-house IT team can focus on the core of your business.
3. Educating Your Employees
Some cyberattacks occur due to the ignorance of employees. To ensure that your employee can spot signs of a potential or ongoing cyberattack, you must enlighten them.
And how do you do that?
Of course, if you aren't a cyber-security specialist, teaching your employees about cyber security may be challenging. So, you can consider organizing a small training where you invite your IT team to lecture them on cyber security best practices. Alternatively, you can teach them the basics, which include:
Teaching them how to spot suspicious activities

Cyber security awareness

Password security training and best practices
More your employees are well aware of cyber attacks and how to safeguard all of your data and do a better business. 
4. Safeguarding Your Hardware
A data breach can happen remotely or physically. So while you improve your data security, ensure you make efforts to safeguard your business premises as well.
For example, installing security cameras and alarms will help deter potential cybercriminals from breaking into your business premises. You can also consider locking down computers, servers and hiring security guards to improve the security in and around your company. 
Conclusion 
A cyber attack can result in lawsuits and reputational damages, which are bad for your business. To ensure that your business is well protected against cybercriminals, ensure you consider outsourcing your IT to a specialist with a track record in cybersecurity.
Read Also: