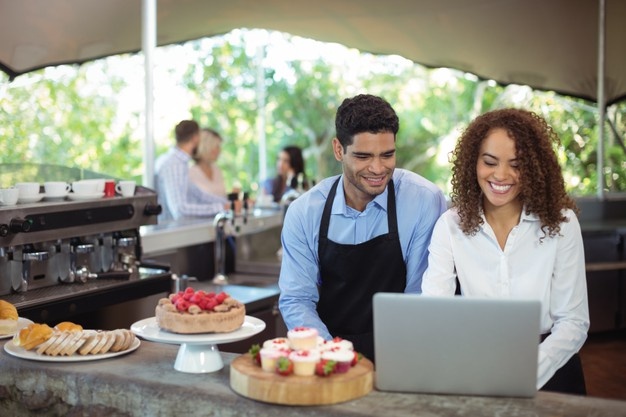 During the last few years, AI (artificial intelligence) and a few other emerging tech trends have been transforming all industries across the board, including the hospitality business.
Hotels across the globe must change the way they operate in order to meet changing customer expectations. Promising to enhance the customer experience, drive revenue, and boost hotel reputation, AI has entered the traditional hospitality landscape. After receiving inspiration from successful use cases, more and more players in the industry are adopting AI tools and features.
How Artificial Intelligence In Hotels Can Remodel The Operational Dynamics of The Hospitality Industry
Fueling the Guest Journey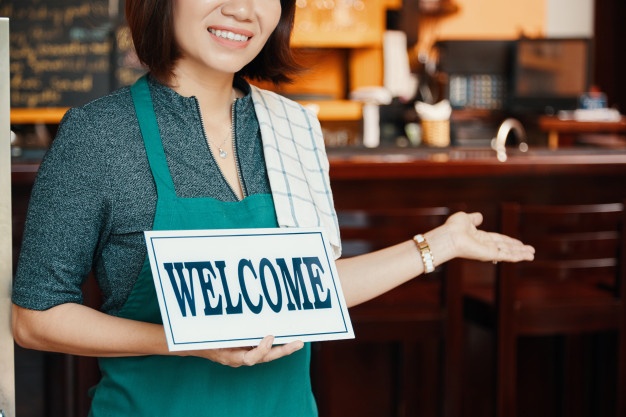 The record of every transaction and interaction that a guest has with a hotel, both digital and in-person, is known as the guest journey.
Hotels are increasingly focusing on tracking and analyzing the guest journey, from the moment the guest starts exploring their stay options to the moment they check out. Some would argue that the guest's journey continues even after the guest steps off the hotel's property.
AI has the ability to meticulously map the guest journey at a customer segment level or at an individual level. It can pinpoint specific opportunities for improvement by identifying patterns that speak to the shortcomings of the guest experience.
Before AI came along, an in-depth analysis of this intensity, at scale, was almost impossible to conduct. For a human to do the same job, they need to have the right expertise, invest a lot of time and effort, and use specialized tools and advanced analytics.
By sifting through massive amounts of data, assessing all the different factors revolving around the guest experience, and making sense of the findings, AI can significantly speed up the process. Among other things, AI can meticulously dissect all the drivers of guest satisfaction.
Hoteliers will increasingly rely on AI to flag shortcomings, monitor and assess performance, and improve different elements of the guest journey, as machine learning moves from being just a buzzword to being a functional reality.
Conversational AI and Customer Service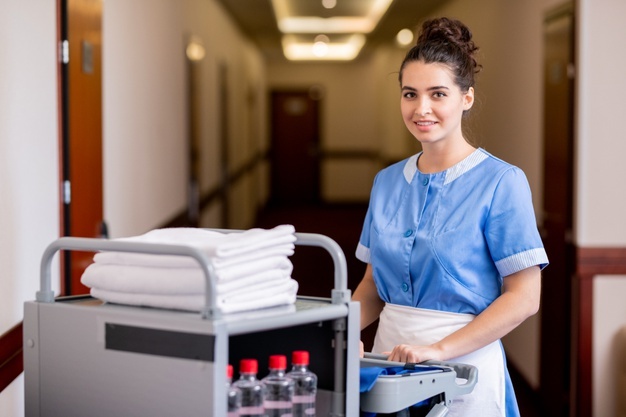 Compared to other new technologies, the adoption of AI in hotels isn't facing significant obstacles because travelers are already used to getting recommendations from digital platforms. We can attribute the rise of virtual concierges to the growing number of guests and travelers that demand exceptional customer service. For instance, one of the trends among millennial travelers is to choose technology-driven hotels.
To offer digital experiences to their customers, hoteliers are increasingly turning to digital workers (virtual assistants, chatbots, etc.) that are powered by Conversational AI. Many hotels have started using AI chatbots to handle booking inquiries and convert prospects into patron customers.
These chatbots can conduct booking-related queries and other tasks that are typically the responsibility of the front-desk staff. Their goal is not to replace human employees, but to make their jobs easier by taking some tasks off their hands.
By using NLP (natural language processing) and NLG (natural language generation), an intelligent chatbot installed on a hotel's site or proprietary app can communicate with guests (as well as prospective guests) using natural human language.
Unlike human employees, these chatbots offer 24/7 customer support as well as access and process data almost instantaneously. Chatbots can answer guests' questions about room availability, room service, hotel facilities, etc.
Moreover, Conversational AI can even power multilingual chatbots. This allows international guests who don't understand the local language to get instant support in their native language.
Conversational AI, in combination with call center agents, offers immense convenience to customers and further improves the booking process. Chatbots can even give hotels an opportunity to upsell relevant services (bars and dinners reservations, body care treatments, spa, etc.).
Automation
To optimize the operational costs and reduce the service cost, hotels need to strategically automate their internal operations and customer care services. The adoption of AI and machine learning in hospitality makes it easier to automate processes.
At the moment, established brands in the hospitality industry are the ones making the most of machine learning and other AI-related technologies. Even though they form a big enough segment to harness the power of AI offerings, small hotels receive less attention when people talk about AI in the hospitality business.
Small hotel chains with limited staff and funds often have to settle for average profit margins and weak solutions because, unlike large hotels, they cannot hire more competent employees to work on a myriad of tasks.
However, emerging hotels in the hospitality business can automate many of their existing operations by leaning on AI and machine learning. Hoteliers can optimize their working capital and operational costs by using automation to relieve staff from repeat chores.
Furthermore, automation can result in increased operational efficiency as it can free up both front-desk personnel and back-office employees to focus more on improving the service quality.
For instance, AI can automatically notify staff when they should offer complementary services, special privileges, and personalized meal choices to particular guests.
When it comes to the back-office side of things, machine learning tools can automate the categorization of invoices. Usually, the hotel accountant has to perform this task manually. Machine learning and algorithms can even automate financial reconciliation.
Supporting Staff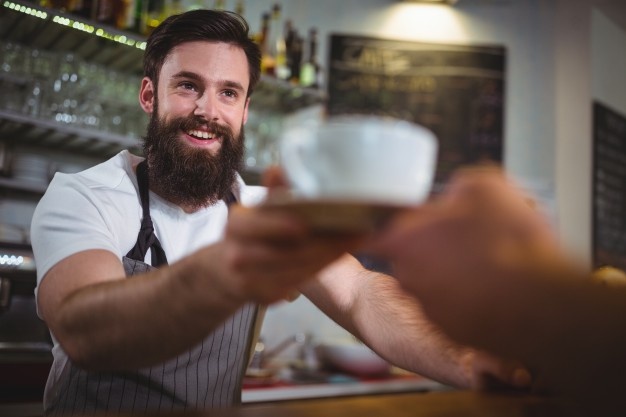 Undoubtedly, one of the main reasons AI is attractive to hoteliers is its ability to reduce customer service costs. But, again, that doesn't translate to using AI to replace human staff members. Hoteliers need to ask themselves: how can humans and AI work together?
Before hoteliers implement an AI solution, they need to consider what impact it will have on guest-facing hotel staff positions such as concierges, customer service reps, and front desk personnel. The goal should always be to use hotel software powered by AI as a complementary solution, and not a substitute for all manual processes.
While many guests are content with interacting with chatbots and voice-enabled virtual assistants, there will always be those who prefer to interact with human staff. Even in those cases, AI can improve both the employee experience and the customer experience.
AI has the ability to enhance the speed, performance, and knowledge of front-desk staff and customer service reps due to its complementary nature.  For instance, an AI-enabled device can listen in on the conversation between a guest and a front desk agent. The AI can jump in and suggest responses to guest queries whenever the agent fumbles on a response. This way, it can save time for both parties.
However, if a hotel wants to successfully adopt AI solutions, it needs to undergo an internal cultural change. Hoteliers need to educate staff on AI and help them understand how it can enhance the employee experience as well as the guest experience.
By showing their employees how AI can transform their jobs into higher-level roles, hoteliers can help them overcome fears related to job security.
Leveraging Data and Improving Personalization on a Larger Scale
According to McKinsey, businesses that effectively personalize their services can diminish service costs by 15% to 20% as well as increase revenue by 10% to 15%.
Offering customer support in the guest's native language isn't the only way AI can revolutionize personalization.
AI can help hotels create personalized experiences that incorporate the individual preferences of guests. Machine learning systems can learn everything about behavioral patterns in consumers, their preferences, as well as changes in their taste. To acquire and retain various demographics, more and more hoteliers will rely on AI.
However, before AI can produce its own personalized suggestions, and custom offers that are tailored to travelers, AI needs to observe and analyze vast amounts of data. The data that AI systems collect allows them to make flawless decisions on their own.
Today, hotels have enormous mines of valuable customer data thanks to the extensive dependency of travelers on digital technologies. This data provides hoteliers with tremendous opportunities to bring in repeat business and drive revenue.
The aforementioned chatbots are a great example of how hotels can both collect and use guest data. Chatbots don't just interact with customers. They collect data when they interact with travelers.
And, thanks to data-driven machine learning and analytics, AI solutions that are designed for hotels can identify and evaluate travel personas and match them with relevant packages and services.
To enhance the customer experience, hotels can offer guests personalized recommendations both before and after the check-in. On top of helping guests choose the perfect room for their stay, AI can offer recommendations on on-property activities, drinks, dinings, facilities, etc.
With the broad adoption of AI in the hospitality industry, over time, guests will get to enjoy hyper-personalization in the form of real-time messages and recommendations delivered by chatbots and voice assistants.
To generate predictions on what guests are more likely to opt for, hotels can harness the power of business-specific, AI algorithms. Hotels can identify the next set of trends related to service and product offerings by leveraging the analytical ability of AI.
Predictive analytics allows hotels to identify the future needs of guests and offer them exactly what they want before they even get a chance to ask for it.
For instance, let's say a guest checked out late the last couple of times they stayed at a hotel. The next time they book a stay at the same hotel, the hotel's AI solution can offer them a late checkout in advance.
Or if the same guest expressed a desire to play golf while interacting with the hotel's chatbot during their previous stay, the AI can offer them a special pass to a nearby golf club the next time they book a room.
The Red Roof Inn hotel chain was one of the first hotels to use the power of data and predictive analytics, all the way back in 2013. To learn about flight cancellations, the company leveraged flight and weather data.
Eventually, Red Roof Inn launched a marketing campaign that was based on its findings. The campaign managed to attract mobile phone users in affected areas. As a result, the company saw an increased hike in its business.
Another important element of guest personalization is room customization. AI can make it possible for a guest to enter their room for the first time and find everything to their liking—from the blinds opening the moment they get out of bed in the morning to their favorite music playing in the background while they are taking a shower.
Internet of Things and the Intelligence of Things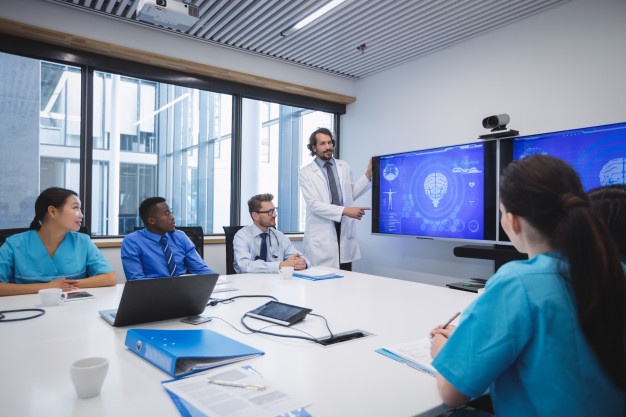 AI and IoT (the internet of things) offer a "connected experience" to guests. Some hotel chains, such as Hilton, have deployed IoT and AI at scale, while other major hotel chains are piloting IoT and AI at select locations.
Amazon has even developed Alexa for Hospitality—a special, hotel version of its voice-controlled system that can be customized and tailored to each property. Marriott International was the first hotel chain to try it out.
Back in 2018, Marriott International partnered with Amazon to feature its Echo smart speakers at select Marriott-owned properties, including St. Regis and Westin Hotels. Alexa Hospitality allows guests to use the Amazon Echo device installed in their room to adjust room controls (lights, blinds, thermostats, etc.) and order room service.
Of course, this is just one example. There are many IoT devices hotels can take advantage of to improve the customer experience. Some hotels have tablets installed in every room that allows guests to control the amenities, while other hotels allow guests to use their own smartphones for the same purpose.
Disney, MGM Resorts, Hilton, Marriott International are among the brands that allow some guests to use their smartphones as digital keys. At some places, guests can even use their smartphones to check-in and check-out of the property without having to stop at the front desk.
But, hotel chains cannot effectively deploy IoT solutions without AI. Without AI, hotels can only offer "one size fits all" connected experiences. Without AI, IoT devices lack a personalized value proposition to guests.
This brings us back to the hyper-personalization AI can deliver. The vast amount of data IoT devices can collect, paired with the analytical capabilities of AI, allows hotels to offer a seamless, personalized, and connected experience to every guest. So, IoT devices in hotels allow for connected experiences, but AI is what really puts the "smart" in smart hotels.
Conclusion
When it comes to the utilization of AI solutions, the hotel business definitely is not lagging behind the times.
Hotels are increasingly relying on AI to enhance the guest journey from beginning to end. Moreover, they are also using AI to improve the employee experience and make the most of their IoT solutions.
The AI revolution within the hospitality industry will only accelerate over the next few years.
Read Also: