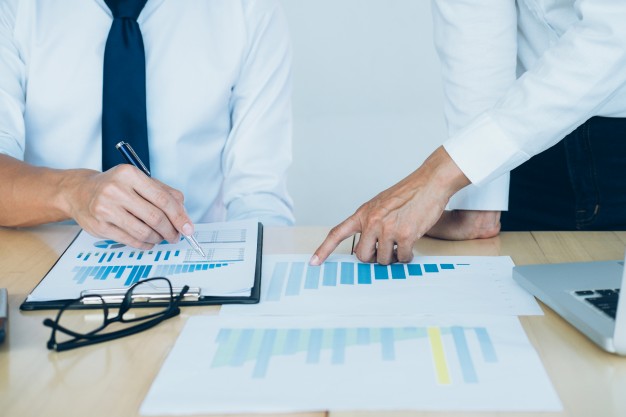 Are you an investor looking to invest in tech-related areas, stocks, products, and businesses in 2021?
Do you know which technological areas and innovations you should put your resources behind and which ones you should avoid?
Have you tried engaging with new technologies like Blockchain and Artificial Intelligence and are unable to make up your mind?
Investors are always looking for the earliest and most promising areas to invest in. For the past few years, technological areas, companies, and products have become a critical area of investment for investors.
However, as an investor, you need to be one step ahead of your competitors in order to be successful. Getting the early leads and insights can allow investors to pick up stocks and equity much cheaper and in a far more affordable fashion. This can then have a direct impact on their earning potential.
While there is a lot of tech-based companies and products floating around, there is only a handful few, which really have the potential for the future. In this article, we look at five new technologies investors should be paying close attention to.
List of 5 Exciting New Technologies Investors should look at in 2021
1. Bitcoin and other Cryptocurrencies-
The growth and popularity of Bitcoins have attracted the attention of some of the biggest names on Wall Street. As an investor, investing in the new financial technology is still going to make you one of the early investors, given Bitcoin is only twelve-odd years old.
If you feel, you have missed the Bitcoin bus, you should not worry. There are still a number of credible altcoins and stable coins, which deserve your attention. Trading and investing are as easy as clicking to like this App. Investors looking to diversify should look at crypto.
2. Artificial Intelligence and Machine Learning-
2021 is going to be a big year for AI and ML. Most businesses, from automobiles to fintech, from e-commerce to FMCGs are all betting big on AI and ML to improve customer experiences, aid in buying and automating internal processes and operations.
As an investor, you should be looking to pay close attention to enthusiastic start-ups creating AI and ML-powered products and services. You can pick up direct equity in such companies and lend your experience and networking to make the young company a success.
3. Digital and Cybersecurity-
As our world increasingly becomes dependent on digital and tech platforms for most of our needs, it is no surprise that anti-social activities are rife on the web. Investors should pay particular attention to firms, products, and services in the field of cybersecurity.
We are not only talking about enterprise-level cybersecurity solutions for big businesses. We are talking about smaller applications, which affect the cyber needs of common individuals. With cybersecurity becoming a significant issue, investors should explore this area in detail.
4. Big Data Management-
It is no longer the Fortune 500 Companies that are enjoying a monopoly over big data management. In the past few years, smaller companies too are looking to harness the power of data in effective ways. Data management companies are becoming popular by the day.
Investors can look to diversify their portfolio by investing in companies, which are offering data solutions to other businesses. Some companies are also offering training modules and helping companies set up their own internal data teams for better efficiency.
5. Cloud Computing-
Cloud Computing is linked to data management in a big way but can stand on its own as well. With the COVID-19 pandemic wreaking havoc in offices and remote working becoming the norm, businesses have taken to cloud computing in a major way.
If you look at the remote working ecosystem created by workflow apps, cloud computing, and communication tools, you will realize that this is a very promising area to invest in. according to several trustworthy sources, cloud computing is registering double digits growth.
The Final Word
Many experts and financial analysts feel that the pandemic has given a boost to the above-stated industries in a major way. For investors who like investing in tech, the five above-mentioned niches are going to be the most profitable ones in 2021.
Read Also: