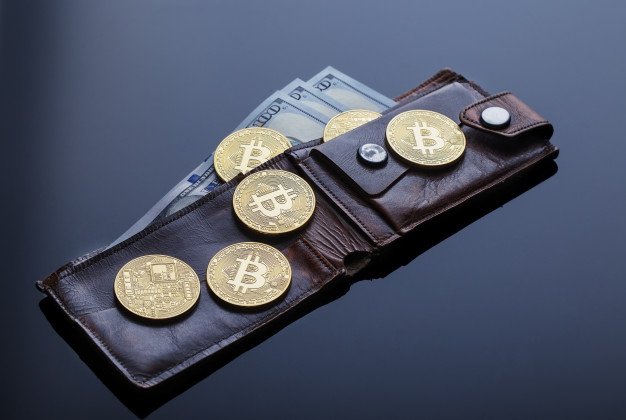 The first thing you need to know about Bitcoins or any other crypto for that matter is that they are digital money. Unlike your physical paper fiat currency or other assets like gold, they exist in the digital realm. In order to store your Bitcoins, you need a digital wallet.
Many people think that just like money is stored in your wallet, you can store your Bitcoins in wallets too. However, that is not the case.
When we talk about crypto wallets, the only thing, which they store is the public and private keys, which hold your signature. The crypto 'money' exists on a peer-to-peer open network. Your signature and private key ensure that you are the rightful recipient of the same.
In this article, we are going to discuss digital crypto wallets. This is intended to help you get the best wallet for yourself if you think about getting in on the lucrative action.
List of Top Five Things you need to know about Digital Crypto Wallets
1. Online Wallets can store your Information on the Cloud-
In 2020, most of us are aware of the cloud and how it functions. This is very similar to using your Dropbox or your iCloud account. Online Wallets work on the cloud and are accessible from any browser or any physical device like your cell phone or laptop.
Many people prefer using cloud wallets because of the advantage of gaining accessibility from any part of the world. This helps in making trades on the go, or even using your crypto in different parts of the world.
2. Multi-Currency Digital Crypto Wallets are also available in the market-
You might be someone who is just using Bitcoins and would require one single currency digital wallet. Or you might be looking to store your Ethereum and Litecoin along with Bitcoins in a multi-currency wallet.
In the past few years, multi-currency wallets allow people the advantage of shifting between different kinds of cryptocurrencies. They can exist on the cloud or on a physical digital device. Depending on the need you can find many multiple vendors for the same.
3. Crypto Wallets charge Transaction Fees-
It is best to start thinking about crypto wallets from the point of view of payment gateways. If they are offering you a service or holding your private keys, you will be required to pay a certain percentage as transaction fees.
While some wallets have a set percentage in terms of commissions, others charge you depending upon the number of transactions you make. Do your research and select the wallet, which best suits your needs and requirements accordingly.
4. Safety and Security are a Major Concern-
Given their lucrative and tech-heavy nature, it is no surprise that hackers and cyber-criminals are targeting Bitcoin holders. This is why it is essential to pay adequate attention to the safety and security of your wallet at all times.
Many experts suggest that the best way to protect the integrity of the same is not linking it to the internet. In other words, they suggest that storing keys and signature on offline mediums is the best way to go about the same. This will prevent hackers from gaining access.
5. Wallets can be Linked to Trading Platforms and Exchanges-
If you are a serious crypto trader or investor, you would always be looking for the best opportunities in the game. This is why wallets should have the capability of being linked to credible trading platforms and exchanges all the time.
This can help in the ease of making transactions and closing a quick trade if you so require one. If the wallet is linked, you can check your balances on the respective trading platforms and exchanges and make payments if you want to do so.
The Final Word
There are major tech advancements been done in the field of crypto wallets. Many startups are experimenting with wallets, which are safer, have inbuilt security systems to detect attacks and integrate other user-friendly features like sending alerts over text and mail for every transaction.
Read Also: