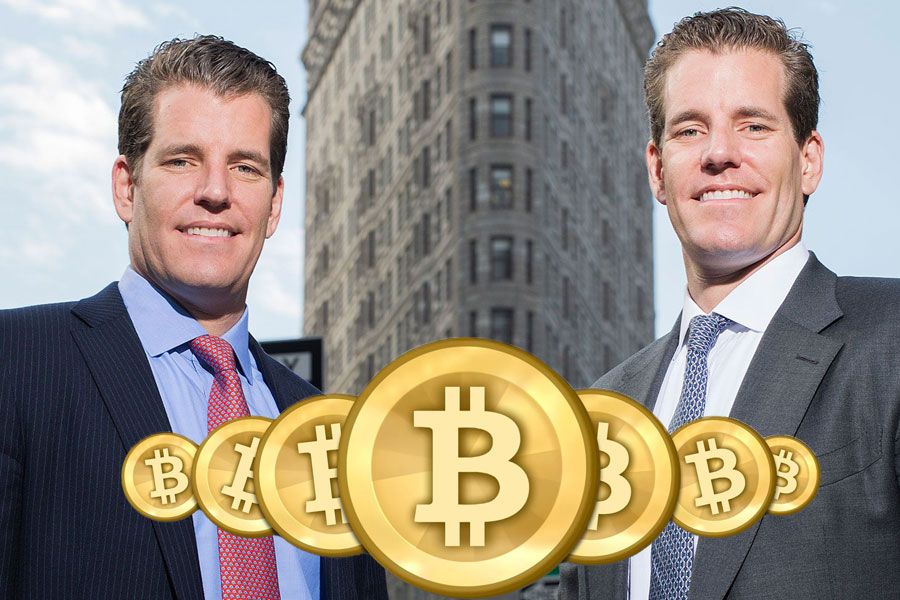 Introduction
You might have known the Winklevoss Twins as Founding members of Facebook. In fact, Mark Zuckerberg had to pay them around $65 Million USD to settle a dispute regarding the idea and ownership of Facebook. 
In 2013, the Olympic Rowers from the USA team (yes, they were Olympic athletes), used $11 Million USD and invested in Bitcoins. The cryptocurrency was worth around $120 USD at the time. Four years down the line, it was estimated that they owned nearly 1% of all Bitcoin in circulation. 
In 2017, Forbes and Investopedia cumulated their valuation from Bitcoin to cross the $1 Billion USD mark! Yes, Cameron and Tyler Winklevoss are the world's first Bitcoin Billionaires. 
In this article, we will cover several important things relating to Bitcoins and the Winklevoss twins. We will also share some key insights that have made them the most successful crypto investors in the world. 
Why do the Winklevoss Twins consider Bitcoin as a better investment than Gold?
In a very famous interview/conference, Tyler and Cameron Winklevoss equated gold and Bitcoin. They went on to say that if someone has gold reserves, they should also start building Bitcoin reserves. They believe that Bitcoin has several advantages over gold. 
They point out that it is divisible, can be used as the denomination, is portable and has a currency feel to it. Anybody who has seen the interview can easily make out that they were, in fact, referring to governments and big investment firms on Wall Street. 
They were also very critical in their opinion of Wall Street stating that the financial capital had been very slow to act on Bitcoins and other cryptocurrencies. This has made it a very retail-successful enterprise. 
Unlike Gold, which has an infinity quotient, even though it is a natural resource, Bitcoin is limited. This means that the limitation will always be enough to drive up certain demand. With gold, you do not have that advantage. 
Are Winklewoss Twins bullish on Bitcoin's Future?
In the last few years, the volatility of Bitcoin's valuation has made investors scared of investing in the crypto. However, according to the Winklevoss twins, this is only the beginning of a brighter future for Bitcoin. 
They pointed out that as compared to USA, was in a much better position to take the lead when it comes to developing the world's first 'stablecoin'. The technology behind Bitcoin, 'Blockchain' is also finding many takers in the world. In this case, too, China is taking the lead. Cameron Winklevoss was also critical about the involvement of global financial institutions and national governments. According to him, it is high time that governments consider cryptocurrencies as the future of money.
They made it clear that Bitcoin is like owning a piece of the 'internet money'. It is going to be the future of how we transact on a global scale. 
What are the upcoming plans of Cameron and Tyler Winklevoss?
In the last year or so, the Winklevoss twins have dedicated most of their time to setting up their crypto exchange, Gemini. In 2020, they aim to start operations in Europe. They are closely working with the financial regulators in EU and in different national governments of the European continent. 
Simultaneously, they are also upbeat about Facebook's new cryptocurrency, Libra. When a journalist asked them about collaborating with Mark Zuckerberg, given their rough history, they were more than categorical in their answers. 
They stated that they have no qualms about working with Facebook or Mark Zuckerberg again. They also spoke of Libra in a positive light. However, what shook audience the most was their disclosure that they are already in talks with Facebook. 
Speculation is rife that the Winklevoss Twins and Gemini can be a part of the 27- Member Libra Association. We will have to wait and watch as and when that happens. 
Conclusion
According to commentators, the Winklevoss Twins were able to turn their $11 Million USD investment into more than a billion dollars within five years. They did so because they were able to catch an upcoming trend and aggressively jump on the Bitcoin bandwagon.
If you too want to start trading in Bitcoins and be a part of the millionaire club, there are opportunities, which you should explore.
For more information, visit- bitcoinscircuit 
Read Also: