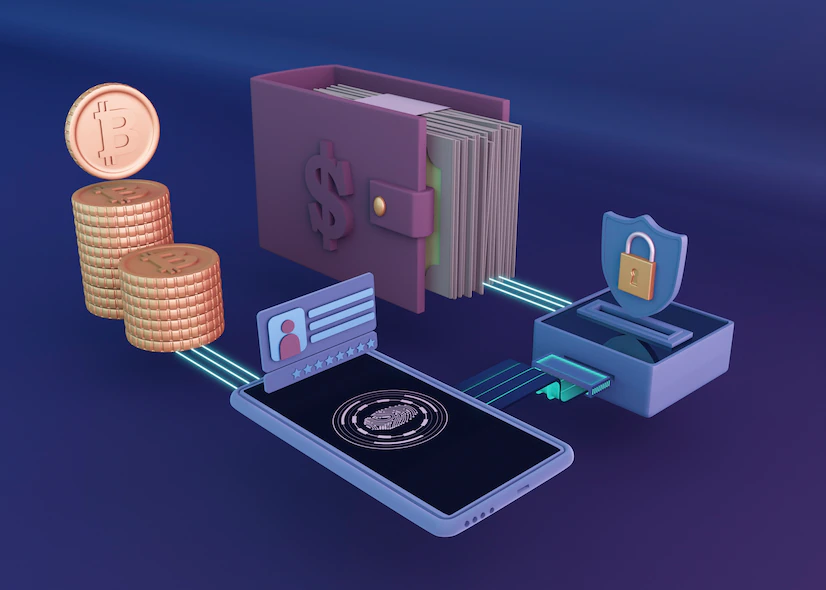 Those who plan to use crypto wallets might feel a bit uncertain about the whole thing. However, this is not a great problem if you possess enough info about this. So, read the article that is offered here, and you will be aware of the basics to consider.
Are There A Lot Of Crypto Wallets In The Market Today?
The number of crypto wallets that are presented on the Net is rather impressive. This is mainly linked to the fact that more people start to consider crypto as a currency to deal with. Some of them decide to mine while others just find it a pretty convenient way to store money.
Nevertheless, it is not that easy to acquire a crypto wallet that will satisfy a particular client. The offer is great but there are certainly some unreliable platforms too. This is why it is so vital to pay enough attention to selecting the right crypto wallet.
How Do You Know That You Are About To Choose The Right One?
Well, this is a number one priority for those who would like to become users of crypto wallets. First of all, it is essential to think about what you want to get from a crypto wallet in particular. Some clients aim to store crypto and this is their key goal. At the same time, there are also those who intend to exchange crypto, buy, and sell it. It is awesome when the crypto wallet (or the app) suggests all of this simultaneously.
Here are some features of the nice crypto wallets to keep in mind:
Accessibility in several languages (but you need to check that the language you want to use is presented in the app first of all);
Security and safety (these parameters have to be covered on the site of the app or a wallet; if you see the explanation about this stuff, you will just feel more confident when dealing with the app);
Availability on several kinds of platforms (Android, iOS, desktop, etc.);
A good selection of cryptocurrencies to work with (check that there is one you want to deal with most of the time);
The chance to get acquainted with the basic rules of using the platform (Terms and Conditions, rules, etc.). A user should know what to expect as a result of interacting with the platform.
One of the other important points is as follows: it is amazing when a platform suggests a guide for those who intend to deal with crypto wallets. The forms of this can be quite different: it may be a video, text, or anything else. In any case, it is great help for the very beginner.
Well, here is the resume: you need to check the parameters indicated above before you choose a particular wallet. This will be a decision that is not going to be linked to a major risk.
What Shall You Do Before Downloading The Crypto Wallet?
The first and foremost point to pay attention to is this one (despite the fact that it has already been mentioned above): make sure the app you will download is secure. Otherwise, you may harm your device and it can be pretty tough to fix the situation.
If you are confident that you are about to deal with a safe crypto wallet, take a look at how well your device is working in general. There should be no major problems with its functioning. The next aspect to think about is as follows: empty some free space on the device. Normally, you will have the opportunity to check how much of it you exactly need for the successful work of the app. But actually, the more of it, the better it is!
So, once you see that everything is okay with all this stuff, you are pretty much ready to download the crypto wallet of your dream. You will need to visit the official site of the wallet and select the kind of device you need to launch the download in connection with. Typically, the process is going to start rather quickly.
When the download is over, it is essential to install a crypto wallet. This will not take more than several minutes.
Read Also: Top 5 Things You Need To Know About Digital Cryptocurrency Wallets
Some Tips For Those Who Experience Problems With The Download, Installation, And Using Crypto Wallet
Problem one: the wallet cannot be downloaded from the official site of the provider.
There is something you can do about this. First of all, you need to know that some brands also suggest the opportunity to initiate the download from other resources like the App Store. Try this option if you see that there are problems with the official site.
But if there is no such chance, you can also refer to the customer support team of the site. In most cases, it is enough to send an email trying to report a problem in the most careful way ever.
Problem two: the wallet does not install.
Let's say you have already downloaded the wallet on your device (for example, you see the file in the Downloads) but you are not able to start the installation or complete it.
Primarily, you may try to delete the file and repeat the process all over again. If this does not help, you need to make sure that your device is not influenced by viruses and functions okay.
Problem three: there are some bugs with the functioning of the crypto wallet on your gadget.
Unfortunately, some issues may occur even if you are working with a reliable crypto wallet. In this case, you should check the stability of the Internet connection first. If everything is okay with this, it is time to contact support and explain what issues you have faced. Normally, you are about to receive a rather quick response.
The trouble may be linked to updates to the brand and other factors. But pay enough attention to this as soon as the security of your finances is linked to this stuff closely.
Read Also: