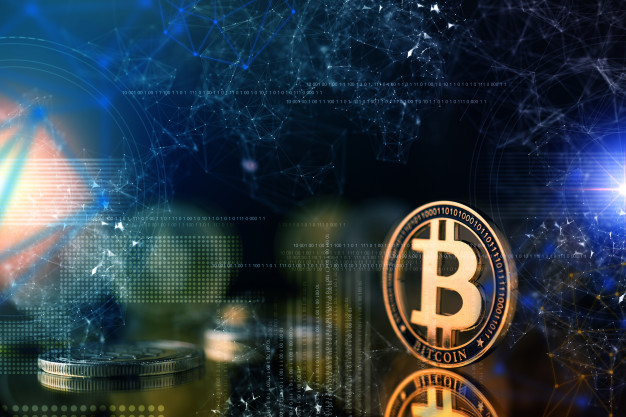 In recent years the cryptocurrency market becomes more regulated than ever and lacks anonymity. Governments, banks, and lawmakers unite efforts in protecting the customers and implement many anti-money-laundry and know-your-customer rules. On one side, these regulations protect the crypto users, but on the other side bring significant bureaucracy to the market. Finally, cryptocurrency transactions become pseudo-anonymous and traders find new ways to protect their privacy.
One of the best ways to ensure the credibility of your crypto trading and investments is working on the Best Cryptocurrency Exchanges. Apart from safety and security, you also stand to benefit from a lot of resources in the form of trends, projections, and data. Leading exchanges make sure that traders and investors that are using its platform are educated and informed about all the happenings that take place in the world of cryptocurrency. When investing in crypto, you need to make sure you are choosing an exchange that is credible and reputed.
What you can do today to buy crypto anonymously?
The level of anonymity that you get while buying or selling crypto depends on the place where you perform your transactions. Let's explore several ways how you can protect your privacy in crypto transactions these days.
1. Join crypto meetups –
it sounds a bit peculiar, but that's how crypto transactions started. Some time ago crypto traders met at specific places and performed trading hand-ot-hand. These days such meetups occur mostly online and you can join Facebook or Meetup.com to meet the other traders and perform your transaction.
2. Buy with cash online –
this option is quite similar to meetups. In this case, you have to access Localbitcoins.com, find sellers in your location, agree on a price, and complete the transaction without any meeting. If you use a VPN and a fake profile, you stay completely anonymous. You have to understand that this approach can be costly
3. Buy from ATM –
one of the options is to buy through bitcoin ATMs. Be careful with the choice of ATM as some of them might ask for identification. You have to understand that ATMs have direct access to exchanges and use them to buy required coins. As a result, you'll have to pay additional fees for their assistance.
4. Buy from the Anonymous cryptocurrency exchange –
yes, they still exist and can protect your privacy. Moreover, it's the cheapest and the quickest option available on the market. Let's examine the simplest use case. Imagine you'd like to get some Bitcoin Cash for your Monero. To make this transaction you'd have to know xmr to bch exchange rate and you'd like it to be favorable and fixed for the transaction. At this point, an anonymous crypto exchange is your main helper as it allows you to make a transaction in seconds and need only your wallet address to complete it. Data leakage is impossible in this case as you do not disclose any personal information.
Remember that in addition to the transaction itself it's also important your operation with the coins once you've bought them. Here're are some additional tips to keep your crypto private.
Some practical tips for staying anonymous on the crypto market
The first tip is obvious, but not all people follow it. Do not tell anyone about your bitcoin funds. Yeah, it is that simple. Keep your mouth shut and your privacy will remain yours.
The second thing is about privacy coins. I used the example of Monero not accidentally. Minded investors always include privacy coins like Monero in their portfolios. The design of this coin kept your privacy in mind and incorporates the proper encryption to protect it.
The final thing – make new addresses for each transaction. The hackers will not have a chance to steal all your money. Besides, the history of your transaction will not be formed and you'll stay completely anonymous.
Wrap up on anonymous crypto transactions
Yes, the world is changing, and, yes, the crypto market becomes more regulated each year. But, you're the one to protect your transactions. If you want to stay anonymous just look for an exchange fitting your requirements, be ready to control each transaction in a row, use privacy coins, and never tell anyone that you work with crypto. These simple rules will keep your money safe and guarantee the security of personal information.
Read Also: