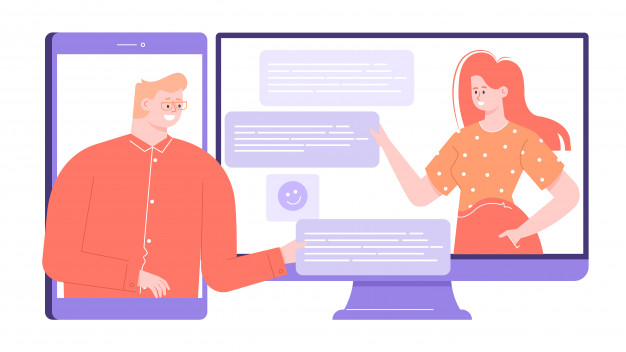 One easy way of business communication is the use of text or SMS platforms. They allow business owners to deliver text messaging campaigns and perform mass text messaging. The true potential of SMS platforms, however, has still not been harnessed completely.
Text messaging or SMS was used predominantly for personal conversations. However, a text message can likely be responded to within just a few seconds because it's succinct and quick to read. Even just by looking at their mobile phone's lock screen, people can read the SMS message. That's why when the world witnessed a significant increase in smartphone usage, businesses then started to realize SMS marketing's scope and importance.
Furthermore, SMS platforms aren't only good for engaging existing customers. but also for exploring new audiences. SMS platform-powered text messaging brings benefits that are just too good to be ignored by businesses.
Below, take a closer look at the benefits of using an SMS platform for your business.
Allows You To Capitalize On Text's Versatility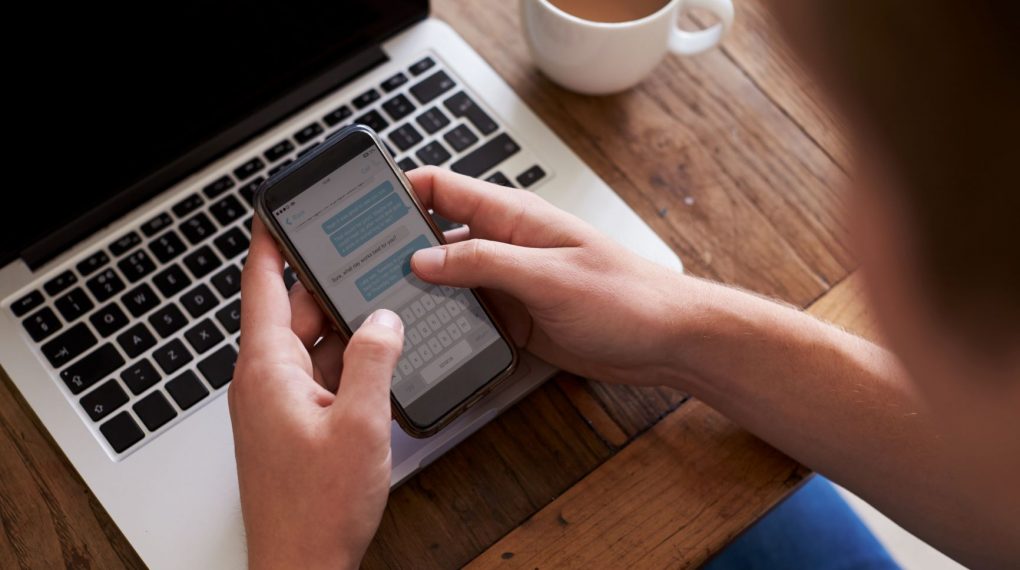 All can use SMS text messaging for any purpose. No wonder why a lot of people worldwide use text messaging, and businesses, of course, are no exception.
From customer support to sales and marketing campaigns, businesses can use SMS platforms, like Drop Cowboy, to effectively capitalize on the text and get better results.
The versatility of text, however, means that it isn't only limited to sales and marketing. In fact, brands use it for a variety of other purposes, too. For example, you can use the text messaging power of an SMS app for the following:
Product launches
Customer support
Appointment reminders
Offering mobile coupons
Lead generation
Sales promotion
Providing information
Reaching prospects and customers
Simply saying, when it comes to delivering essential information or messages quickly for whatever the case of your business may be, SMS platforms allow you to enjoy text messaging's complete flexibility as an active communication channel.
Provides A Communication Channel With High Open Rate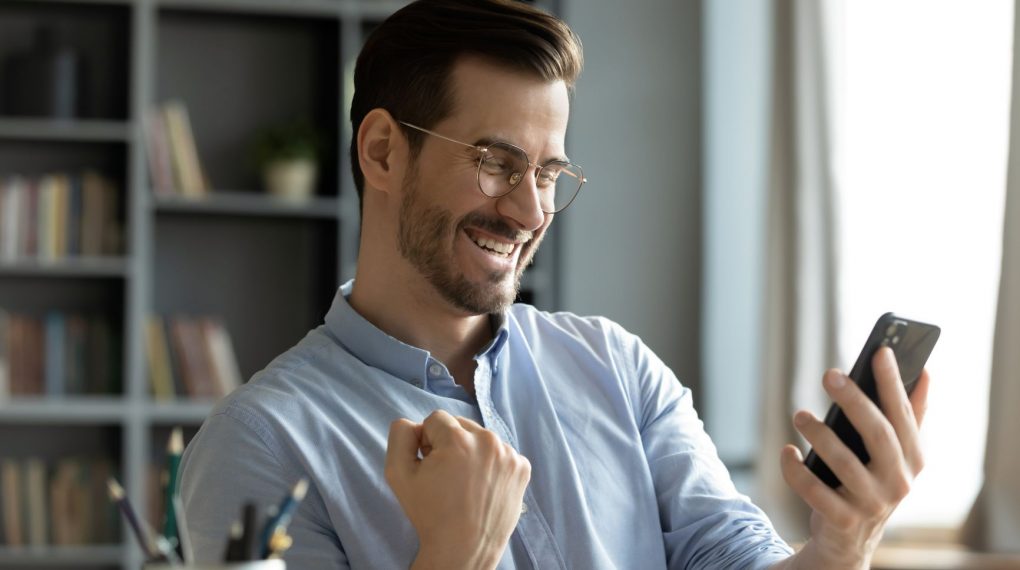 Compared to emails, SMS text messages tend to obtain a higher open rate.
Emails can fail to reach the inboxes of your target audience at times because of being mistakenly detected as spam. On the other hand, because most individuals are spending a huge chunk of their time on their smartphones, it's not surprising that text messaging's open rate is a whopping 98%, according to recent studies.
It only takes seconds for most individuals to check a text, notification, or call on their smartphones after hearing their devices' alert tones or feeling them buzzing in their pockets.
Better Conversion Rate
There are still plenty of advantages that come with using SMS platforms even with instant messaging's high usage nowadays. For instance, compared to all of its new-age counterparts, better conversion rates will still be witnessed with SMS. Because of the high open rate, people are more likely to take action, like visiting your business website for offers or promotions shared through text messaging. 
Cost-Effective Option
The cost is very affordable even when you're sending mass text messages using an SMS platform compared to other options for marketing.
While other marketing channels will only drive the budget of your business through the roof, text messaging doesn't cost as much. That's what makes it a truly excellent choice for all kinds of businesses.
If you're looking to utilize one of the best and most effective ways of advertising your brand, but you're a startup or an entrepreneur with a limited budget, SMS platforms are an excellent place where you can start. You could stand above all your competitors, thanks to that extra edge that text message marketing provides at little cost.
Reach Greater Audience
A large percentage of all online traffic worldwide is being generated through mobile phones. And, with the continued increase in smartphone usage, the statistics are expected to rise in the next few years. For many businesses, SMS marketing will surely be the primary choice of communication.
All that's required among your target audience is a working phone to receive a text message. That's one of the top advantages you'll enjoy when using SMS in your business with the help of an SMS app or platform. It doesn't even require Internet connectivity.
SMS marketing is truly a goldmine for business owners, especially with the heightened usage of mobile phones. Businesses can reach a larger target audience by utilizing the opportunity to connect with customers right at their fingertips.
Connect With Your Customers Anytime
Mobile phone users check their devices within 15 minutes after waking up. That makes business text messaging through SMS platforms an effective way of reaching out to customers anytime and anywhere. Of course, to avoid feeling invasive, discretion is still recommended.
With business text messaging through an SMS platform, you can connect with your prospects when they otherwise wouldn't be thinking about your business. On the other hand, when customers have any questions or concerns can also connect or reach out to your customer support anytime.
The best thing for you to do is to test what specific time of day is working best for your prospects and customers on a granular level.
Enhanced Assistance For Customers
The customer support operations of a business become more efficient with the help of an SMS platform. That's because, as already mentioned, text messaging makes it easier for business owners and customers to communicate with one another.
Business owners can devise solutions to customer concerns that are immediate and more feasible. On the other hand, customers can send their concerns and feedback in real-time.
The best part about using SMS platforms for your customer support operations is that handling bigger volumes of customer messages is possible even if the customer support service of your business is only manned by a few agents.
Opt-In And Opt-Out Features
For your customers, a text messaging platform's opt-in and opt-out features are highly convenient. As you might know, not all customers will always be happy to receive updates from a business organization about their products and services. Sometimes, not all of them are also willing to participate in your text-based promotions.
Opt-out enables customers to put a halt to getting any more SMS text messages from your brand. Opt-in, on the other hand, gives them the choice of allowing SMS notifications from your business to be sent to them.
Visibility Of Your Campaign's Success
The next thing that businesses need after text messaging campaigns are triggered are insights on their marketing's performance. Insights are extremely useful for better planning of your marketing strategies. You'd want to be able to implement correct changes in your marketing efforts so that you can garner more attention from the right audience.
The good news is that SMS platforms offer detailed graphical analytics and real-time data, such as geolocation, whether the customer has read your message, your message's status, timestamps, and the number of messages delivered. As a result, businesses can understand who their target audience really is, how successful their SMS marketing campaigns were, and the essential steps that they need to take to gain more audience from their future campaigns.
Customer Appeal
Businesses employing an SMS platform gain a positive impression from consumers, thanks to the convenience that SMS brings.
You'd want to show to your target audience that your brand is willing to tap into certain approaches and features that work best with end-users. To make that possible, make your brand easily accessible via resources or means that have consistently been a part of hundreds of customers' lifestyles. For that, SMS is your best bet.
Surely, you'd agree that for customers, nothing is more engaging than a personalized, genuine way of communication. If you want to have that personal touch, send your limited offers, product updates, and promotions via texts.
There you have it—those are the benefits of using an SMS platform for your business. It gives your brand an edge over the competition. You can easily send your customers relevant SMS marketing messages once you have their phone numbers on your list.
If you're looking for an affordable but effective way of boosting your business, start your campaigns, and reap the benefits of SMS marketing. That leads this post to the next question:  how can businesses exactly use SMS through SMS platforms?  Once you've launched an SMS campaign, what do you actually do with it?
Ways Businesses Can Utilize SMS
Text message marketing is one simple way of engaging with your consumers. Here are the SMS strategies you can use in your business:
1. Allow Your Audience To Play With Contests
To inspire your audience to register for your program, give them an incentive. For example, you can offer sweepstakes and giveaways.
A well-timed contest can really be an effective way of engaging your market. If you're a publishing company, for instance, you can offer readers during Comic-Con the chance to win prizes as a way of engaging them.
Of course, the best way to let them know about the opportunity to win amazing prizes in one of your events is through a text messaging campaign.
2. Run Promotions And Sales
Timing is everything when your business is trying to sell services and products. The difference between a completed transaction and a passing inclination can be spelled out by reaching the consumer at the perfect moment, just when they're most likely to make a purchase.
Text messaging can be precisely timed, unlike other broadcast media, like TV advertising. That's what makes SMS vital for any business to complete the transaction with a consumer who's inclined to buy its product.
It makes sense why pizza parlors send a promotional push out in the evening just when people are beginning to feel hungry for dinner.
Segmenting your market is also possible with an SMS platform. That means if you're a pizza parlor, you can send separate messages to people who are fans of Hawaiian pizza and those who love Margherita pizza.
3. Provide Tips And Advice To Customers
An SMS platform's ability to store important information and segment a business outreach makes it easy for you to reach out to specific customers.
When you use customer information in giving tips and advice, you can be sure that the tips and advice you'll provide are useful to them immediately. If you own a dental clinic, for example, and someone just visited you for a root canal operation, you can send that patient tips on caring for their healing tooth as part of your personalization efforts.
A lot of businesses and organizations engage their audience by sending out targeted tips. With an SMS platform on your side, you can maximize the effectiveness of such a relationship-building strategy.
4. Improve The Customer Service In Your Business
Text messaging isn't only for consumers, but for businesses as well. No wonder why many consumers prefer SMS as a platform for customer support.
5. Ask For Feedback
An SMS poll or survey can be a great way to actually learn what customers think.
How about sending a text message to ask customers about their last shopping experience or find out what they think of a new item you're planning to introduce into your restaurant's food menu?
6. Remind Clients About Appointments
For businesses, missed appointments are lost hours, usually with high-paid employees waiting around for nothing. Clients also have to go to re-scheduling trouble, which can be a hassle for both businesses and consumers.
There's a need to automate appointment reminders, and an SMS platform is a great way to do it. Numerous companies are actually starting to use text messages as appointment reminders to ensure prospects and customers show up on time.
The ability to remind clients about appointments using an SMS app or platform is good news for your bottom line and equally good news for your customers.
Final Thoughts
It isn't surprising that businesses can continue to flourish with the aid of an SMS platform. Text messaging is now among the most feasible ways for brands to connect with a wider and bigger population of leads. It's especially true in today's market, where technology controls almost everything and customers seek accessibility and quick assistance from brands.
In the years to come, the list of benefits and strategies listed in this post can possibly stretch into five to ten more.
Read More: