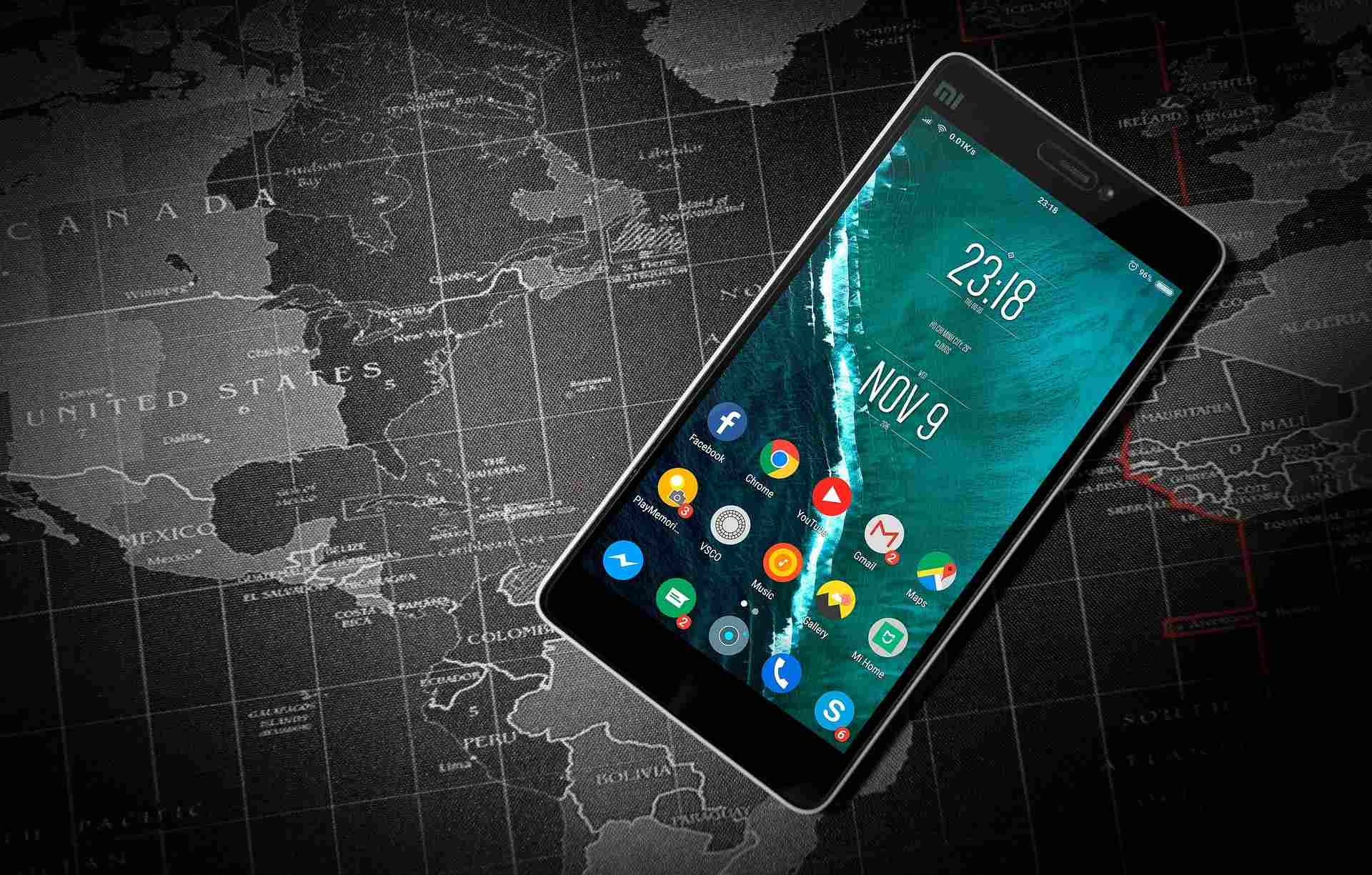 You don't have to be sitting at the computer to accomplish the day's tasks needed to maintain your social media strategy. Today, marketers can make use of multiple mobile apps and tools to engage, share, and connect, at any time and from any location.
Using mobile tools will allow you to get your work done on your phone via a variety of marketing apps. Maximizing these apps helps you to stay on top of interconnectivity demanded by today's social media world. Regardless of whether you're standing in line, sitting on a train,  waiting for an appointment, or involved in any other activity, you can multi-task easily with these apps.  And when you need a break, just switch sites and Springbok mobile for a few moments of relaxing fun.
Some of the best new apps and tools for marketers include:
Over
Over is a simple graphical tool that allows you to add text to images so that you can create a shareable piece of visual content to use in any social media post.
You don't have to hire a graphic designer every time that you want to illustrate an image with text. The Over tool lets you choose any image on your device and add text. Then you can customize the text with different fonts, colors, and type sizes. It's a simple tool but one that allows your social media posts to stand out. You can accomplish it all on mobile. Over is iOS and Android compatible?
Trello
If you work on your own, you probably don't need Trello. But if you have partners, collaborators, and clients, Trello can be invaluable in helping you organize and prioritize your projects. The Trello tool includes simple, intuitive boards, lists, and cards that help you in your teamwork.
You'll be able to integrate apps that you already use into your team's workflow and create presentations from your Trello boards for easy communication across platforms.
Trello is iOS and Android enabled so you can stay in sync across all devices.
Tweetbot
Tweetbot is an iOS client that lets you organize your Twitter feed and interact with your Twitter stream in a way that is most productive for you. It's specifically for marketers who use Twitter extensively in their marketing materials. Tweetbot lets you organize and interact with your Twitter stream in whichever way is most productive for you. You can separate the stream into channels or lists and tweet, reply, and respond directly from within the app.
Popular Tweet box features include multiple account switching, push notifications, the ability to mute certain topics and users in the timeline view (either temporarily or permanently), in-timeline viewing of images and YouTube video thumbnails and left and right swipes of a Twitter message to follow individual conversation threads.  
MailChimp
Many marketers are familiar with MailChimp as an emailer program. MailChimp works on mobile on both Android and iOS so you can manage your campaigns from your mobile. You can view stats and manage your lists, all via your mobile.
MailChimp also has companion apps including:
MailChimp Gather  
MailChimp Gather is a great tool that you can use to send text messages to your subscribers so they'll see the message while at an event.
MailChimp Chimpadeedo
The Chimpadeedo is an email capture app, especially helpful at display tables at merchandising events and conferences. Once the app is one you can invite people that you meet to sign themselves up for your list.
MailChimp Snap 
With MailChimp Snap you can snap an image on your mobile phone and then send an email with that image embedded in the mail to your existing lists. The app grabs your new photo or a photo from your camera and then rolls it into place into an email. You add your chosen text and template and send it.
Google Drive
No discussion of apps for any type of remote or mobile work would be complete without mentioning Google Drive. Google Drive includes a wide range of tools that are stored on the cloud so whatever work you do at your desk can be immediately accessed on your mobile device and vice versa.
Google Drive features multiple types of documents including regular documents, spreadsheets, presentations, forms, sites, jamboards, picture and video editors, mind mapping tools, and more. The creator can share any of the projects with as many people as they wish……or the project can be made "public" which will then be viewed by everyone.
The creator can edit the permissions so that all collaborators who have access can either simply view the project, can make comments (which will then be seen by everyone), or can actually make changes in the project which will revise the project for everyone.
Buffer
Social media experts say that you should post constantly to get your message to your public. You should also post at intervals and schedule posts for the times of day that there's the most likely that they'll be read. However, even the most dedicated marketing professional can't be posting 24/7.
That's where Buffer comes in. The buffer is designed to manage accounts in social networks. You can schedule posts to Twitter, Facebook, Linkedin, and Instagram so the post goes up as scheduled, even if you're not available to push the "post" button.
You can schedule updates to multiple accounts on Facebook, Twitter, LinkedIn, and Instagram and follow-up with statistics on how each post performed. If you're using an iOS device you can share and schedule from inside other popular apps like Safari.
Facebook Pages Manager
If you are marking a business, it's a good idea to open a Facebook Page. And once you open that page, you'll need to keep it updated with news, posts, photos, videos, responses to comments, requests for recommendations and reviews, announcements, information about upcoming events, and moderation.
Via the Facebook Manager, you can do all of that on the fly. Facebook fans will see a dynamic page with frequent posts and updates and you'll be able to do everything at your leisure on your mobile device.
Read Also: