Have you been using computers for a long period? Then you should be aware that failure of the hard drive is a common occurrence. The challenge is that most of these incidences don't warn you in advance. You may become a victim of temperamental hard drives at the most ill-opportune moment. The best way to protect yourself against such eventualities is to back up your data.  There are several free backup software that you can use to store your files, media, and documents. These solutions make sure that you are prepared well when your SSD or hard disk gives up on you. With this in mind, here is a list of 10 best free backup software for windows. You can use any of them to make sure that you are safe from any hard drive failures.
Best Free Backup Software for Windows in 2020:
Ensuring your data has always been the first priority. Even a simple software problem or a hardware problem can result in the loss of all the precious data. There is much best free backup software that can help you to back up your precious content and data. This software is not only proficient in their job but is very easy to use.
Let's get down to the list of Best free backup software: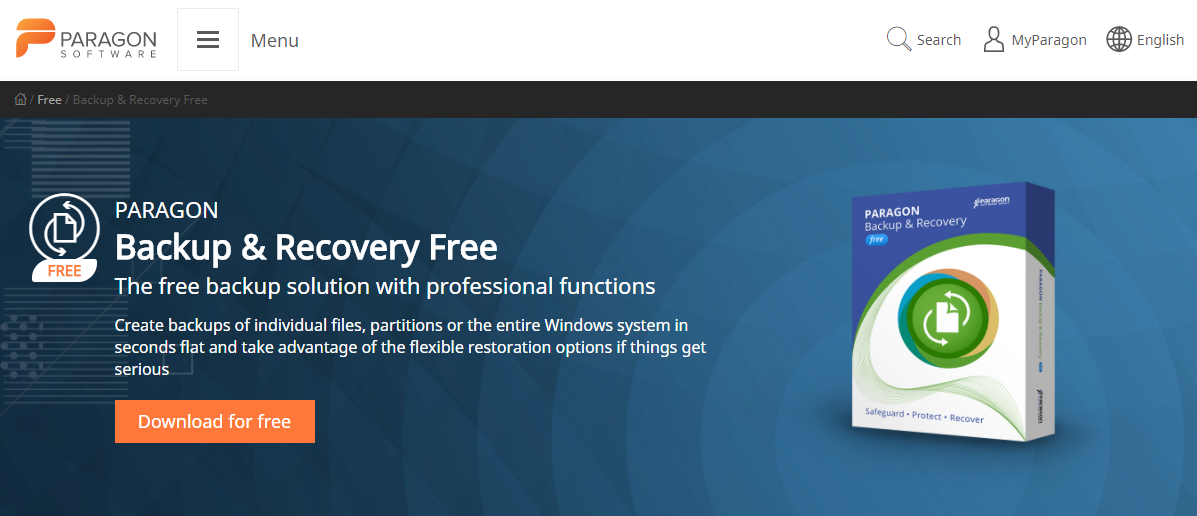 This software allows you to save the images your back-up in various file formats such as PVHD, VMDK, and VHD among others. Paragon Backup and Recovery, allows you to compress images and even split them into smaller pieces so as to save on the disk space. You can also exclude some types of files from this backup. The solution has rich features and has a large installer weighing 200MB, and you have to keep this in mind if you want to use this system.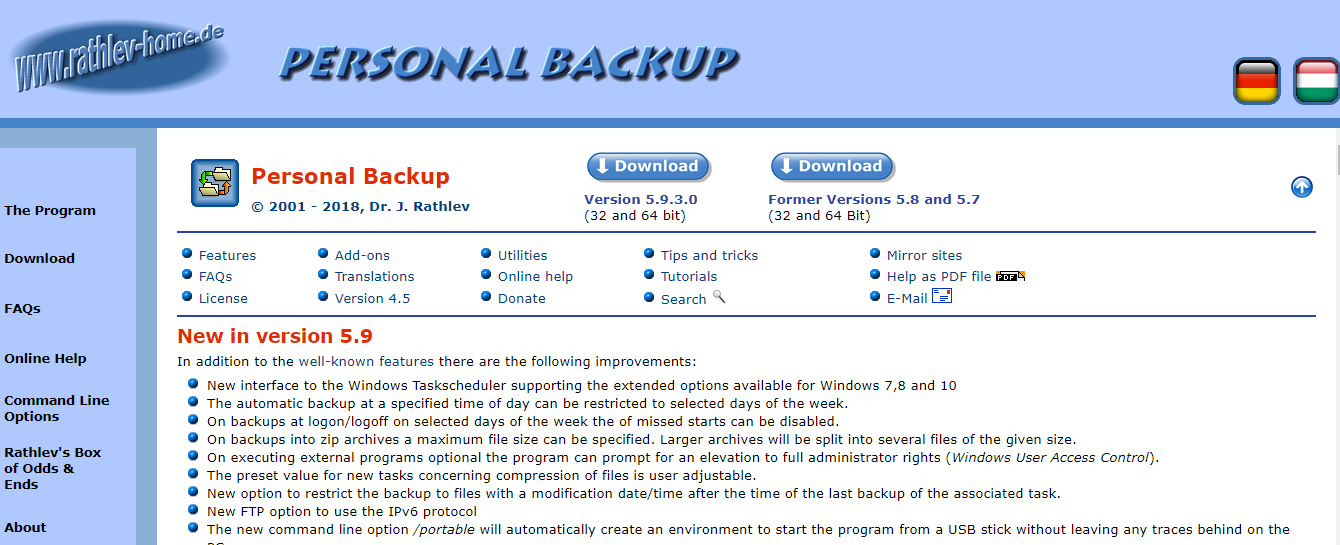 Personal Backup can help you to back up your files on an FTP server, a network device, an external drive, or a local disk. You are free to choose from the differential, full, or incremental backups. You can also compress your data so as to save on the disk space or encrypt it for privacy. It facilitates scheduling the system for automatic backups or manually backup your data. You can also schedule the backups each time before your shutdown or each moment you are logging in.
The program does not come with easy to use GUI for mainstream users or offer to the image. You will be able to get comprehensive features on Personal Backup as long as you don't want any form of imaging. Be keen to pick the correct version depending on whether you are running on 64 or 32-bit for windows. The software does not have a premium version and you can only make a donation to the developer if you like the software.

CloudBerry Backup Free is an efficient solution for users who want to back up their files and folders or sync from service to service. It can be used for backing up to any local storage device as well as to cloud storage of your choice (Amazon S3 and Glacier, MS Azure, Google Cloud, Wasabi, Backblaze, and much more). You can create a flexible schedule for your backups and configure retention policies.
The free version supports only file-system backup. PRO version comes with advanced features such as image-based backup, encryption, and compression. You can always upgrade your version to PRO only for $49.99.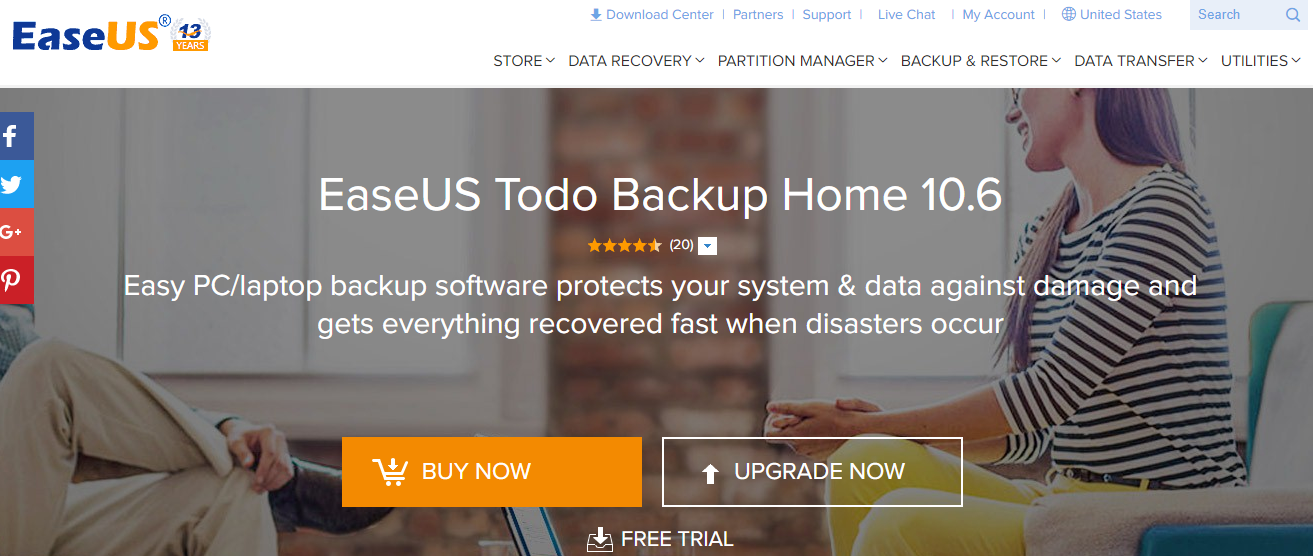 This software has several rich features and you will find it easy to use after using it for a while. It offers file back up in incremental, differential, and full flavors. The images have an option for creating a Linux-based boot disk that will help you in times of need.
EASEUS Todo Backup free performs a complete backup every week but it still allows users to perform and schedule custom backups. This solution allows you to perform and schedule custom backups at any time even though it performs a complete backup each week. It also carries out differential backups after every 30 minutes as long as it detects any system changes.
This software also allows users to encrypt the complete system images that they can compress at a very high level for them to occupy less disk space.

Crashplan comes with a free version that works quite well for home users even though it has other options that are designed for the enterprise. You can still use this solution to back up your data to an external or internal drive. You can also backup to several offline locations so as to cushion yourself against unforeseen events.
Crashplan will give you access to unlimited storage in the clouds that do not have any caps on bandwidth. The rates of the paid plan depend on the number of computers. The available options allow you to schedule multiple backups that can run simultaneously.
The free option still has automated daily backups, which are encrypted with encryption of 448-bit alongside an option for a private key. The company uses military-grade security and enterprise-class security for fire protection, cooling, and redundancy. These features make it fall among the leading Backup Software free for Windows.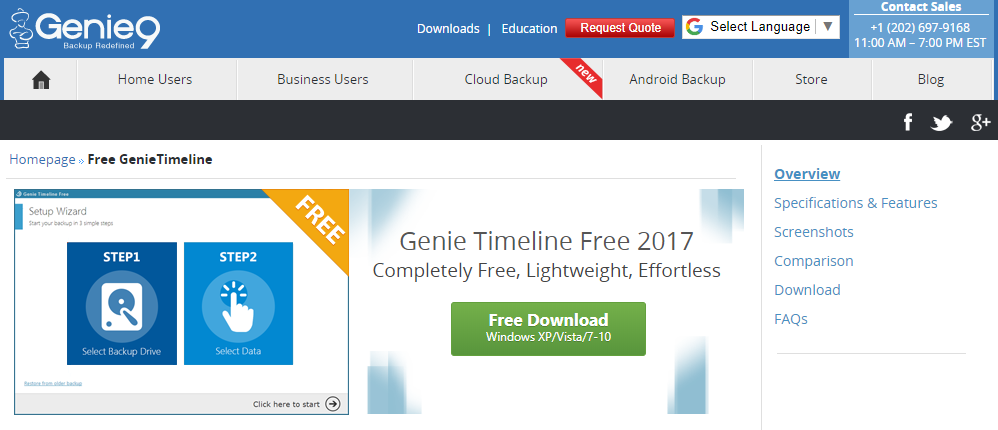 One thing that makes this software stand out in the market is the fact that it has a user-friendly interface. You can use Genie Timeline Free to back up your folders and files to a network drive from the local PC. You can also backup to your local disk if you wish to do so.
If you want, you can also exclude the file types that you don't wish to backup and even edit individual folders and files manually from the backup list. This software allows you to monitor the backup that is in progress from your iPad or iPhone. The free version of Genie Timeline Free misses out on some standard features that you need to pay a minimum of $39.95 for the home version and $59.95 for the Pro Version.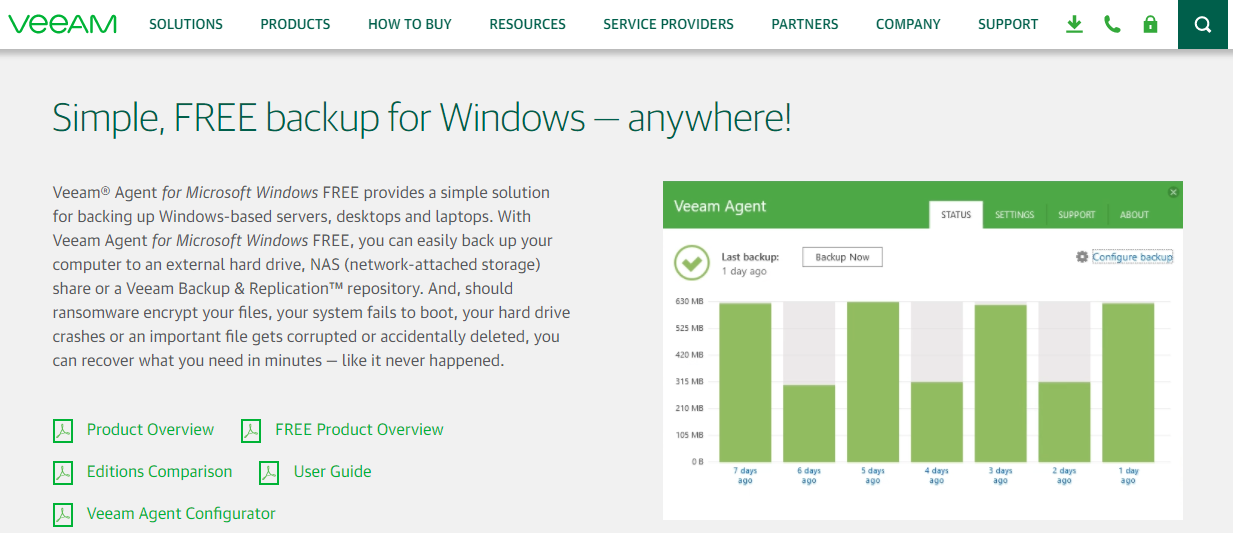 You cannot talk about the Best Free Backup Software and leave behind Veeam Agent for Microsoft Windows. The enterprise solution of this software is what makes most people know it. The software has some unique and cool features on its free utilities.
The free version will give you both backup and recovery for your Windows-based workstations, servers, laptops, and desktops and also for devices that run in the cloud. It supports windows server 2016 and Windows 10 fully but not those versions that are older than windows server 2008 (SP1) and Windows 7 (SP1). It is among the renowned free backup software for windows in the market. You can use it to create full VMs back up and restore everything with the inclusion of settings, folders, and files.

Comodo is one of the best free backup software on the market. It has several options and features to offer to the user. You can copy their media and document files together with their registry entries, IM chat history, e-mail, entire folders, browser data, and partitions with an inclusion of the system drive. The user can either backup in the cloud or to the local drive. The company offers 90-day free storage in the cloud for a maximum of 10GB.
However, you will be expected to pay $7.99every month for these services after the trial period. If you don't want cloud storage, you can use local storage such as the FTP server, network folder, DVD, and an external or internal hard drive. You can also send this data to your email. This software also has scheduling options so that you can run your backup at particular intervals. You can also run it manually if you wish to do so.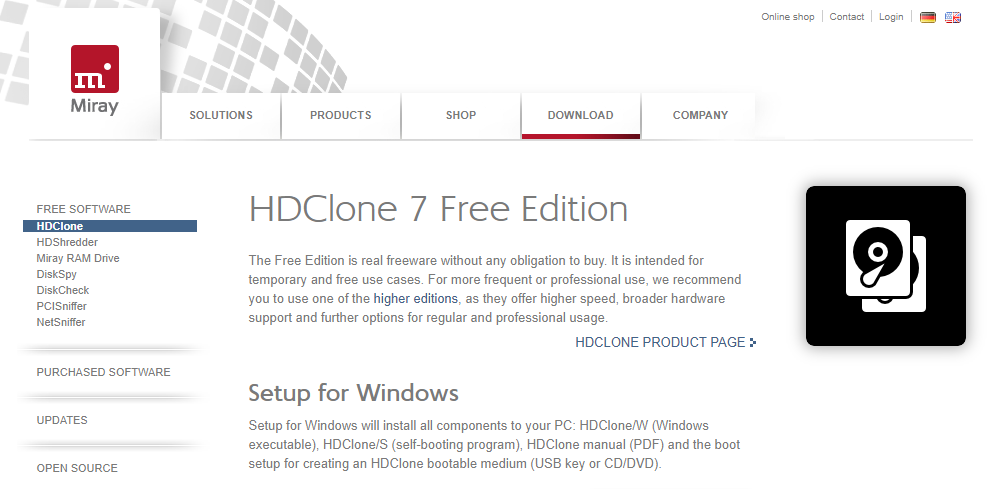 HDClone also offers a free edition of backup to its users. However, it has several limitations when you look at its features in comparison to competing paid versions. You will be able to back up the whole drives, but the free version will not allow you to encrypt or compress your data.
The primary advantage of this version is that it supports a broad range of Windows versions drawing back to Server 2003 and XP. It has an easy-to-use and simple user interface that makes it rank top on the Best Free Backup Software for PC in the list.

This Windows free backup software comes with all the features that you would be searching for. It allows you to copy your folders, files, and the complete partitions at scheduled intervals or manually. AOMEI Backupper Standard also gives you the opportunity to perform differential and incremental backups. This means that after completing a full backup for the very first time, the time you will take to do the subsequent backups will reduce significantly.
The system allows you to create full system images, but you cannot clone the partitions of the system for the purpose of migrating to other drives. However, you can get these additional features in higher and professional versions that will cost you from $49.95.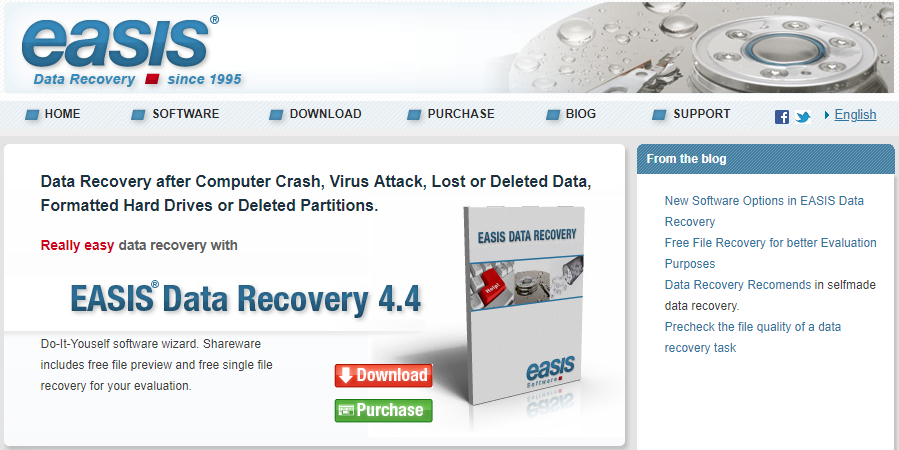 Free Easis Drive Cloning is one of the Best Free Backup Software and best cloning software for Windows when you think in terms of user-friendliness. It has straightforward options as long as you have opened the menu. You will be able to create images, restore images, and even clone drives.
However, most advanced users find it to be oversimplified as it may not have most of the options that they are searching for. The utility section backs up both the sections that have data and those free ones. The challenge with it is that you cannot compress the images to smaller ones as this feature is reserved for the paid version that will cost you a minimum of $19.
Conclusion
With all this information, you are well placed to choose the best free backup software for windows. There is no need to risk losing all your data when you can get some of these solutions at no cost. But, of course, you have to make your choices in the correct order to make things occur in the right way.
Read also: