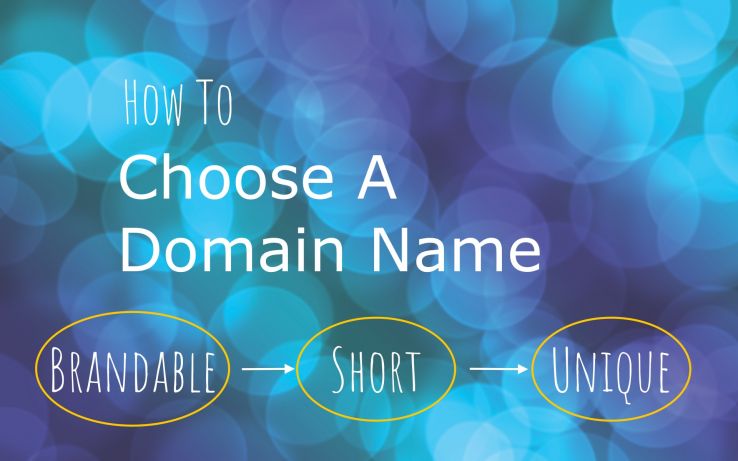 Selecting the best name for your website is critical – your domain name is something that needs hours or days of careful consideration. To avoid danger to your business online presence as a result of selecting the wrong domain name – domain name selection needs to be gotten right the first time. Here are 11 hacks for choosing a domain name:
Choosing A Domain Name:
1. Make It Easy To Type:
It's already been established that the right choosing a domain name is essential for a business's online success. Therefore, the use of slang for instance "u" in place of "you" or words that sound alike but have different spellings for example (two and too) would make it harder for your target audience to find your website.
When you buy domain name, you also need to make sure that it relates to your business in some ways or senses. The easy identification can help generate the initial traction for what the business represents. If you are a new business, this can prove to be helpful in spreading awareness about your products and services.
2. Keep It Short:
When it comes to the length of your domain, it is better to keep it short. If your domain name is complex and long, you increase the chances of it being misspelled or mistyped. You should aim for a domain name that is 6 – 14 characters long or stick to one-word domain names. Please note, most short-term domains (one-word names) are most likely registered already registered -if you have one that you would like to use, including a prefix or a suffix is good for mixing it up
3. Brandable Versus Generic:
A brandable domain name is dynamic and differentiates your brand from the competition, while generic domain names are memorable.
Some tips for finding more brandable domain names:
Use domain name generators: domain name generators can help you create a brandable and unique domain name from the initial domain ideas that you type in.
Create new words: you can make up your own unique words for your domain name. For example, Yahoo, Google, and Bing.
Use interesting existing words: a thesaurus is a great place to find quirky interesting words that are brandable.
4. Use Keywords:
Using keywords that describe your business value offering is a good way to go. For example, if you are a glass replacement business, good choosing a domain name with a keyword would be glassreplacement.com or glassrepair.com. However, you need to exercise caution- while keywords can help improve your SEO, if done incorrectly, it can make your domain name overstuffed or appear generic.
5. Make It Easy To Pronounce:
A domain name that is easy to pronounce – is easy to remember. It also makes it easy for your site visitors to share your domain name via word-of-mouth. You can test how your domain name is pronounced by writing it down and asking family or friends to pronounce it out loud. If 70% of your test group struggles to pronounce it, then it needs to be simplified.
6. Always go for ".com"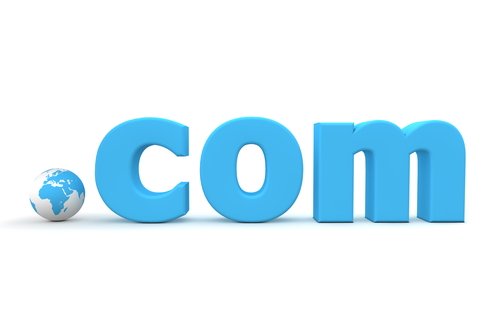 Most Internet users are more familiar with the ".com" domain extension than any other TLD. So, whenever possible, always go for a.com domain name. Your target audience is most likely not going to remember an extension if it is unfamiliar and you can lose a lot of traffic this way.
7. Make It Location Specific:
If you are a local business, then you should consider including the state or the city your business is located in your domain name – to make it easier for local customers to find you. For example www.ukhandyman.com.
8. Purchase The Common Misspelling Of Your Domain Name:
If you go with a domain name that is likely to be misspelled, then you should look into buying the common misspellings of your domain name. However, this can make your annual domain name budget higher, so you should weigh this option carefully. If you do decide to go with this option, you'll be best served if you get the most common misspellings and redirect traffic to your main domain name
9. Do Not Use Hyphens And Numbers:
The inclusion of hyphens and numbers in your domain name is going to increase the chances of your customers misspelling your website address. For example, if you include the number five numerically in your domain name, your potential site visitor might impute it as "5" or if there was a hyphen included, they might forget to impute it.
To err on the side of caution, it is safer to avoid the use of hyphens and numbers.
10 Check For Possible Trademark Infringement Or If It Is Available On Social Media Platforms:
Before going forward to purchase a domain name, you should check if there are any trademarks associated with the name or if the domain name is available on social media sites. For brand building, it is important that you have the same name on all social media networks as well as your website. This boosts familiarity and makes it easy for your fans, visitors, and customers to better remember your brand.
11. Ensure That The Domain Name You Want Is Not Penalised Or Blacklisted:
This is one of the most important steps in choosing a domain name that is often overlooked. Before registering a domain name, you should first check if it's been blacklisted or penalized by Google. This is because spammers often use a technique called "burner phone"- in which they send spam through a domain name and dump it immediately it gets hot(google catches on to them).
Register It Quickly:
Domain names are registered every second – when you find an available domain name, it is best to register it as quickly as possible. The good news is, a lot of domain names are inexpensive which makes it possible for you to register your preferred domain name quickly.
Have trouble finding an available domain name? Domain registrars like Namecheap or Godaddy will provide alternative names during your domain name search to help make the process easier.
Premium Domain Names:
There are many advantages to owning a high quality-SEO friendly domain name. A premium domain name will make your brand look professional, protect your brand, and improve its search engine traffic, (generate organic traffic). In addition, it is a virtual asset that increases in value as time goes by. When launching your business online presence, you would want to ensure that you set the best conditions for building brand authority in your niche, in order to generate relevant traffic – premium domain names can help with that. A lot of domain names are registered every day and this has been ongoing for the past 20 years, which means that generic marketable one-word names are most likely already registered.m, so you might not have your first choice available to register – if you need to have a specific unavailable domain name – a premium domain name might be your best option.
Read Also: