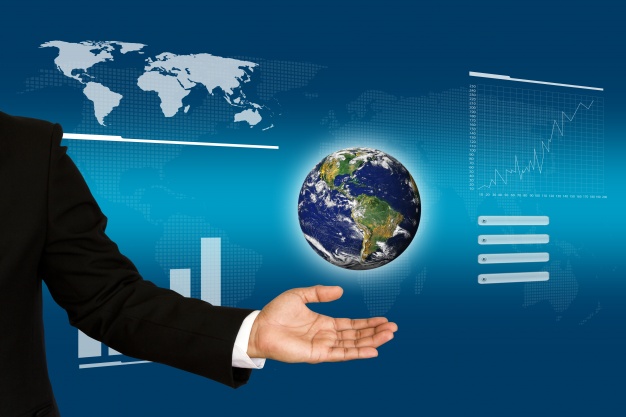 If there is one industry, which has shown rapid advancements in user adoption and investments, it is the fintech industry. With technology and digital transformations acting as the driving force behind the industry, 2021 promises to be a watershed year.
Countries like the United States, India, and China are pushing the envelopes of the fintech ecosystem. New payment processing companies, big data adoption, and newer governmental regulators have become a common feature for fintech.
Successful fintech firms are able to push the envelope of tech innovations and improve user experiences to become successful.
In this article, we are going to look at the five hottest trends, which are going to define the fintech industry in 2021. However, before we reach the list of trends, let us first look at what fintech actually means and stands for.
Fintech: Meaning and Definition
As you would have probably guessed by now, 'fintech' is an abbreviation for 'financial technologies'. It is used in a broad sense to refer to businesses, governmental entities, and institutions that seek to marry finance with technology.
It is a rapidly growing industry, that is based on the digital processing of financial transactions. The growth of the fintech industry can be squarely attributed to the need for faster, safer, and more efficient payments and transactions.
As compared to other industries, the fintech industry is closely scrutinized, monitored, and regulated. Whether it is a country's banking regulator or the finance authorities at ministries, everyone acts as a check.
Consumers too seem to exercise a lot of influence as fintech providers deal with a lot of money on a daily basis and handle sensitive data and information. Any lapses can result in the ceasing of licenses, ending operations, and loss of credibility.
List of 5 Trends which are going to define the Fintech Industry in 2021
1. Cryptocurrencies-
Even though cryptocurrencies like Bitcoins have been around for a long time, 2021 is going to be a defining year for them. With mainstream adoption, trust as a worthy financial asset, and new and reputable trading platforms and exchanges like thecryptogenius.software, cryptocurrencies are set to gain newer heights.
2. Safety-
It goes without saying that safety and ensuring security protocols are in place is essential for fintech companies. Cybercriminals attack fintech companies in order to gain access to their databases of personal information, steal money, and hold the company to ransom by engineering shutdowns. Fintech companies need to pay very close attention to safety concerns in 2021.
3. Blockchain-
The benefits of Blockchain technology to aid faster and more secure transactions are being experimented upon by major names in the industry. From MetLife to Visa and Mastercard, the biggest names are investing heavily to use Blockchain technology for their benefit. Consumers too stand to benefit greatly from Blockchain adoption and experience seamless transactions.
4. Big Data-
It would be safe to say that Big Data is one of the cornerstones of any fintech company. The merging of finance and technology means that companies are using data to improve customer experiences, streamline purchasing behavior, and removing barriers from transactions. Without big data, fintech companies will not be able to do half the things they are aiming for.
5. Education-
Fintech adoption is all about how companies are able to communicate the benefits of the same to the consumers. For example, if you want someone to start using your digital payments processing gateway, you need to outline the benefits of the same. This means telling them about why it is important, how safe it is, how you can use a mobile phone to do it, etc.
The Final Word
There is no doubt that the fintech industry has grown by leaps and bounds. With digital payments being adopted by the millions in countries like India and China, fintech is hitting a real sweet spot in its historical development.
2021 continues to bring a lot of promises, investments, and success stories for fintech companies. By paying attention to the five trends, which are going to dominate fintech in 2021, companies can hope to provide and bring the best experiences for their users.
Can you list some reasons why the fintech industry is growing at a rapid pace? Let us know your answers in the comments section below.
Read Also: