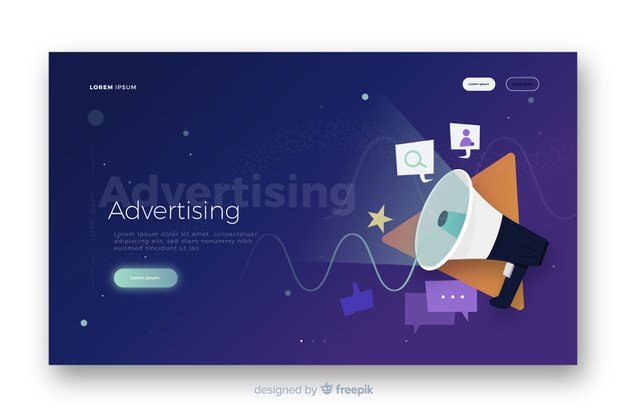 Over the last five years in the United States alone rich media advertising spending went from 3.71 billion to a jaw-dropping 12.19 billion annually. Furthermore, a study from emarketer showed that rich media ads outperform static ads by 267% on CTR. Now that is crazy impressive. It seems marketers took note and the batch of unprecedentedly creative rich media ads we were served up over the last few years are no less than advertisement perfection. Let's figure out the right formats for creating awesome rich media ads that can encourage viewers to interact and engage with content.
How to choose?
There are really no rules written in stone. The best approach is to experiment and test out different formats. That is exactly how you'll find out when it works, and when it doesn't. We are lucky enough to be living in a digital age when anything can be either uploaded or taken down within seconds Thus, we always test different ad formats and definitely use more than one. And, of course, find a great ad network, if you would manage to do that alone, you'll be fine to go rich media-wise. A professional ad network will have a great rich media ad server set up for you, and they'll do most of the boring work for you. They'll handle proper customization, track the most popular in-demand rich media formats, set up effective targeting and gather all of the necessary statistics. So, essentially you'll be left with the creative part, and isn't that the most important (fun) one?
Rich Media Ad Servers:
A good rich media ad server can help you effortlessly create high-impact ad-campaigns with exceptional engagement. Such servers offer a wide variety of effective mobile ad formats. One of the best out there is Admixer (check them out here: https://admixer.com/). Their ad tech solutions improve mobile rich media campaigns and offer on-point real-time statistics on confirmed views and user interactions, down to tracking of each creative.
The one that sticks:
The sticky ad format is one of the most popular and effective mobile rich media ads today. They are literally everywhere, and yet, they aren't annoying the life out of people. The Sticky ads are exactly what they say they are: when you stumble upon one in the middle of a page, they'll stick to you like there's no tomorrow. Actually, sticky ads are the perfect way to get your ad maximum viewability without really taking away from the user experience. The ad won't block the text, the second user scrolls down a mini-version of the ad will stick to the page corner and stay there remaining visible in a very un-intrusive sort of way. Furthermore, Sticky ads show much higher CTR and CPM when compared to standard web ads. They offer double viewability, which is perfectly understandable due to their format which just doesn't allow them to stay out of the user's site.
The 360°one:
It seems like this one is at the top of its game, everyone is using it and, if actually read the beginning of this post, you know it can roll on in spectacular results. This particular rich media mobile ad format will easily grab your audience's attention with highly engaging panoramic images and videos. This sort of ads are awesome in a few different ways, first of all, they can willingly engage audiences, people have to themselves want to see the ad to actually go to their phone's accelerometer. The 360-degree format is perceived more like entertainment than an advertisement. Just to give you some idea of how engaging these ads are, just check out the Intel one" their 360° video ad campaign that showed off they're sleek new laptop brought a whopping 35 000 hours of exposure and a tad over 400 000 visits to their page. Or the 360° Infinity campaign that offered people to get behind the wheel and push the pedal to the metal. That one actually resulted in CTR's surpassing industry benchmarks.
The Mobile Cube one:
Again, an immensely popular format. The Mobile cube is highly interactive and all of its surfaces are delivering creatives, be it images or videos. The ads appear on all six sides inviting users to swipe to check out what else is there to see. Again, more of a game than an ad, hence the popularity.
The magic (interactive) one:
We've seen such amazing interactive rich media ad campaigns lately that we've started calling them magic. Like, when brands started adding phone's microphone the mix to deliver unforgettable experiences to mobile users. One of such iconic examples that stuck in everyone's mind was the Narcos rich media campaign, the one that won the Best Entertainment Rich Media Online Campaign. This particular ad detected a blow into the microphone and only then revealed all of their hidden ad animations. Netflix really delivered with this one, a bar set so high, it's going to be impossible to beat. Or when Virgin Mobile introduced their interactive face and blink recognition ad, so the users had to actually allow the ad assess to their webcam (and they did!) and then the ad played only after camera detected user engagement.
The scratchy one:
People love Scratch banners, this interactive rich media format was made for deals, special offers or for advertising sales and discounts. Scratch ads are nothing but two banners stacked on top of each other, and that is essentially it, but their popularity keeps on growing. Mostly because they resemble lottery tickets. And there are few things we Americans love more than our lotteries, we actually have states (yes, I'm looking at you Massachusetts) that spend on average more than 750 USD on lotteries a year, so Scratch-off banner ad format is here to stay.
The playful one:
Another great example when interactivity and gamification are used wisely is the rich media. New RM gaming format invites users to interact using their smartphones. Brands across the board love this format. You get huge amounts of time with your audiences, they are extremely memorable and engaging, and, well, they are just fun. The ads are not all about the CTR, sometimes advertising is all about grabbing attention, interacting and getting someone interested in your brand, product or services. By gamifying your ads you'll be able to achieve just that. One of the great latest examples – Mike's Harder Lemonade ad campaign that offered people a play a fun carnival game on their phones. The result? People spend a minimum of 75 seconds interacting with the game and the purchase intent went up by more than 50%.
The swipe one
Mobile swipe ads are ideal for online stores. I think the popularity could be attributed to Instagram: when we see that "more than one photo" icon in the upper right corner of an Instagram post we are clicking on that post. With this particular add, you'll be able to run up 5 pictures and you can even add different landing pages to each image. Plus, with this format you can choose slide show option, that doesn't require users to swipe.
Read Also: