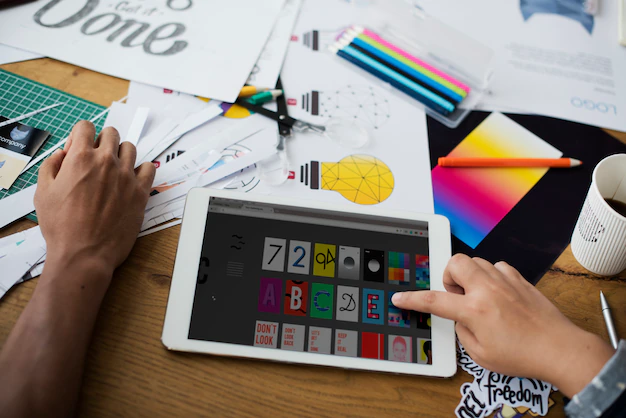 All gaming companies started out with one game they thought would entertain many, but maybe they were not counting on that to become a major hit and then go on to be recognized around the world. It's the same for new developers, programmers and game designers. The first time you come up with your idea, it can be scary to see all the stories of failed games, booming games, and perhaps some that only a selected few enjoyed.
But even if publishing a game successfully can be daunting with how fast the game development world changes and evolves, it's still rewarding to go for it. However, having a well-thought-out strategy and access to the right tools is essential before starting.
Whether you'd like to create strategy games online, fantasy adventures, or any other popular game genre that comes popping up every day, these fail-proof tips and tools will help you navigate the competitive landscape and increase your chances of success when you are finally done, and the game is running smoothly.
1. Market Research: Know Your Audience
Before you even start developing your game, conduct thorough market research to understand your target audience, having a niche beforehand will set you apart from other beginners. This will include identifying trends, preferences, and pain points within the gaming community.
Google Trends, Steam Spy, and App Annie can all provide useful insights into what's currently trending in the gaming world.
2. Quality Game Design Is Key
Regardless of your chosen game genre, the core gameplay experience must be engaging and enjoyable. Invest time and effort into crafting a unique and well-designed game that can make others say: wow this is fresh.
Some user-friendly tools like Unity and Unreal Engine can help you streamline the development process, though, if you're not an expert with these types of platforms, you can check freelancers online who will be happy to help develop a game.
3. Build A Strong Online Presence
It's always harsh to go online and try to make it there with how many accounts there are already, but establishing an online presence is crucial for marketing your game. You can begin small and create a website, engage with potential players on social media platforms, and consider starting a development blog or YouTube channel.
What tools to use? You can go with WordPress, Hootsuite, and Canva these will be able to assist in building and maintaining your online presence. Or if you already have a favorite, it's okay to use it.
4. Master App Store Optimization (ASO)
If you're publishing on mobile platforms, mastering ASO is essential. Optimize your game's title, description, keywords, and visuals to increase discoverability on app stores. Use ASO tools like App Radar and Sensor Tower to fine-tune your strategy and track your progress.
5. Invest In Eye–Catching Graphics
In the world of gaming, visuals matter. High-quality graphics and appealing artwork can significantly impact a player's decision to download or purchase your game. Consider hiring professional artists and designers, or if you're an ace at using tools like Adobe Creative Cloud to create stunning visuals then you'll be able to move on to the next challenge.
6. User-Friendly Gameplay Mechanics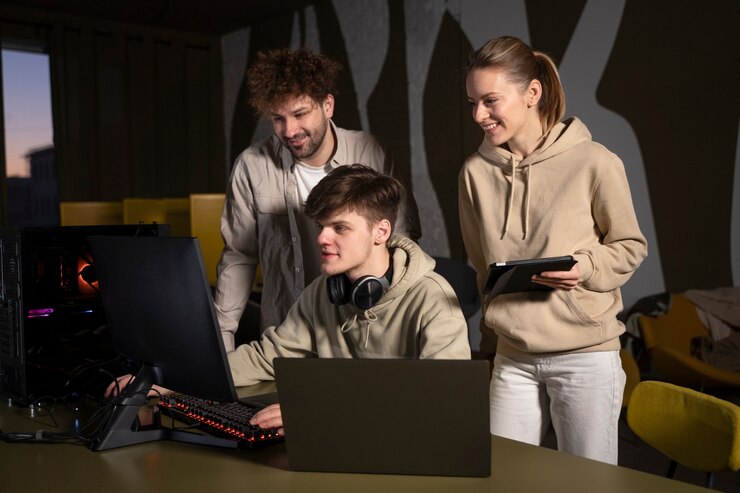 Make sure your game is easy to pick up and play. Intuitive controls and clear instructions are essential. Playtest your game extensively and gather feedback to refine the user experience. For this part, TestFlight (for iOS) and Google Play Console (for Android) would facilitate beta testing.
7. Engage With Your Community
Building a dedicated community of players and fans can help generate buzz around your game. Respond to player feedback, host Q&A sessions, and run contests or giveaways.
Many gamers, whether those who have YouTube channels, use TikTok or Instagram, they're most likely on Discord and Reddit, which are excellent for fostering a sense of community. So, you can too before or after publishing your game.
8. Monetization Strategies
Consider your monetization strategy carefully. Whether it's through in-app purchases, ads, or upfront purchase fees, ensure it aligns with your game's design and target audience.
AdMob and Unity Ads can help integrate ads seamlessly. Do you need ads? Yes, especially if your game is brand new and the very first.
9. Regular Updates And Maintenance
Post-launch support is crucial for keeping players engaged and addressing any issues. Plan for regular updates, bug fixes, and new content releases. Tools like GitHub can help manage development tasks efficiently.
10. Utilize Analytics
Analyze player data to make informed decisions. For this, you can go deep your toes on Google Analytics for mobile games and Steamworks for PC games, and see all the insights you'll need for player behavior, which can guide your development and marketing strategies.
11. Cross-Platform Compatibility
Consider making your game available on multiple platforms. Cross-platform games often reach a broader audience. Unity's multi-platform capabilities make it easier to develop games for various devices.
12. Leverage Game Distribution Platforms
Publish your game on popular distribution platforms like Steam, the App Store, Google Play, or Epic Games Store, depending on your target audience. These platforms offer built-in audiences and robust promotional tools.
You might think that it is hard to get your games on these stores, but it's doable, and some agencies (if you'd like to go that way) can adopt your game and publish it for you. No need to worry too much, there are options.
13. Effective PR And Marketing
Craft a compelling press release and reach out to gaming influencers and journalists for coverage. Once that's ready, you can distribute with tools like Mailchimp, which helps you manage email campaigns to promote your game effectively.
14. Stay Updated With Industry Trends
The gaming industry is constantly evolving. To stay informed about developing trends and possibilities, keep an eye on industry news, attend conferences (online or in your area), and engage in developer forums.
15. Protect Your Intellectual Property
Consider legal protection for your game, especially if it becomes successful. If possible, consult with a lawyer to understand copyright and trademark laws and protect your intellectual property.
By following these fail-proof tips and utilizing the proper tools, you can greatly increase your chances of successfully publishing your game, and it can be an online game or for Nintendo or PlayStation. The sky's the limit!
Remember that creating a game can be an intricate endeavor, but with perseverance and an effective strategy, your game can succeed in the video game market.
Additional: