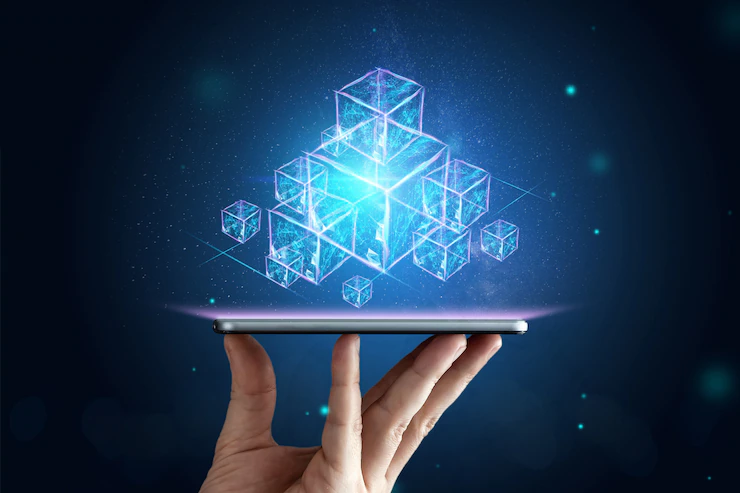 With the advancement of technology, completing tasks has become easier than ever before. From preparing presentations to contacting business consumers, the majority of the work could be done effortlessly using technology.
According to a recent survey, nearly 46% of the respondents stated that they spend around 5 to 6 hours every day using their mobile. Apart from mobile phones, people also spend most of their time in front of computers or laptops to get the work done. These gadgets have changed the way individuals and businesses used to work.
Now different industries are reaping the benefits of technology. Taking the same into consideration, let's learn about the top 3 tech trends assisting the work of financial services.
1. Mobile Banking
Did you know that there are approximately 1.7 billion unbanked citizens in the world? More than 66% of these citizens own a smartphone; that's why banks and financial institutions are making efforts to connect with them. Using online and offline methods, they are connecting with the people and educating them about the use of mobile payment services.
In addition to educating the citizens, banks and financial institutions also use different solutions to facilitate payments, fraud monitoring, and credit management. According to the experts at HPS Worldwide's solution, it assists in quality customer service by alerting the consumers about suspicious transactions and behavior.
2. Cloud Computing
According to statistics, 40% of financial institutions have already invested in or implemented cloud computing technology. It helps in streamlining the working process of institutions, improving their efficiency. Despite that, many institutions are still skeptical about investing in cloud computing. Nevertheless, the following trends are driving the use of cloud computing:
a. AI Adoption:
Cloud-based solutions will become a requirement in order to infuse AI (Artificial Intelligence) technology. Otherwise, it will become quite challenging for banks to manage data without third-party partners.
b. The platform fiction of analytics:
According to numerous reports, open platforms will begin to provide data and analytics services, including analytics tools, data sources, and management, in the next 5 to 10 years. It will push financial institutions to use the cloud to improve their analytical capabilities.
c. Financial health as the basis of competition:
Institutions are working hard to improve customers' financial health and performance to stay ahead in the competition. Therefore, using the cloud is becoming critical.
3. Blockchain
Blockchain technology is typically a database that includes some special characteristics. They are distributed or stored across different devices, ensuring that no single person can access all the information. Furthermore, the database is encrypted.
That means no other person except the one who knows cryptographic keys can access the files. And, this makes it convenient for banks and financial institutions to monitor fraud or unauthorized attempts.
That's the reason why institutions are trailing and piloting blockchain projects, especially for international payments, to improve security.
To Sum It All Up
These are a few tech trends that are transforming the way financial service providers work. These trends are helping service providers offer quality customer service by monitoring the fraud and rejecting the authorized access.
Read Also: