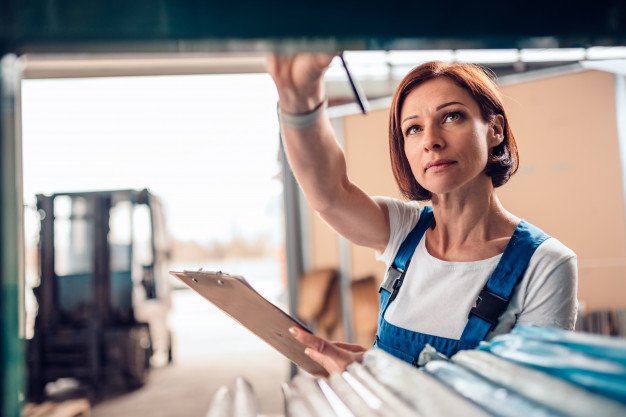 The modern era has been a time period filled with innovation throughout a variety of different facets of society. All across the globe, people are seeing the effects of the past 20 years take shape in our modern world across a multitude of spectrums. The Internet has been integral in creating a more efficient world, with people having the ability to be more interconnected than ever before and having web-based technologies become ubiquitous. Technology has become increasingly prevalent in the past two decades, and it has impacted a myriad of aspects of our society. One of the most essential elements it has affected has been the economy. 
Growing Ecommerce Sales with Inventory Reports
The Modern Economy and the Ubiquity of Ecommerce
The economy has been revolutionized in the 21st century, as the Internet and other web-based technologies have become more prevalent than ever. This can be witnessed throughout all industries, where the Internet is now completely ubiquitous. Along with the Internet and other technologies being present in existing industries, many novel fields have sprouted up as well. One of the most essential of these new fields is eCommerce, also known as online shopping.
Ecommerce has become increasingly significant to our society.  Our economy in recent years, as billions of dollars, are spent in this field every year. Because there is so much room for potential in the eCommerce industry, millions of people have begun operating their own eCommerce stores. While running your own eCommerce store certainly comes with a myriad of difficulties.  Many of these can be alleviated with the use of an inventory reporting system. Learning about inventory reports and how to apply them to your business model is very critical.
Inventory Reports Help Ecommerce Businesses
While there are a variety of tools that the top eCommerce businesses utilize, inventory reports are of the most essential. An inventory report is a compilation of data that includes all pertinent supply chain information. Some of this data includes holding costs, quantity sold, product performance, inventory-on-hand, and more. Other beneficial information included in inventory reports is retail value, out-of-stock dates, customer demographic information, and more. This data is essential for building a top eCommerce business, but you need to know how to apply it if you want to be successful.
Applying Inventory Report Data into Your Business Model 
The data you will gain from your inventory reports is essential; however, it is useless if you do not know how to effectively apply it to your eCommerce company's business model. Learning how to boost sales with the information you obtain from your inventory report is critical. There are many ways to implement this information into your company, such as changing product prices, altering your marketing to reach out to your targeted customer base, altering inventory velocity, and more. 
Final Thoughts
Learning how to run an eCommerce enterprise is no simple task; however, with the usage of inventory reports, you will be more likely to be successful. Understanding what inventory reports are and how to apply this data in your enterprise is critical for your eCommerce company.