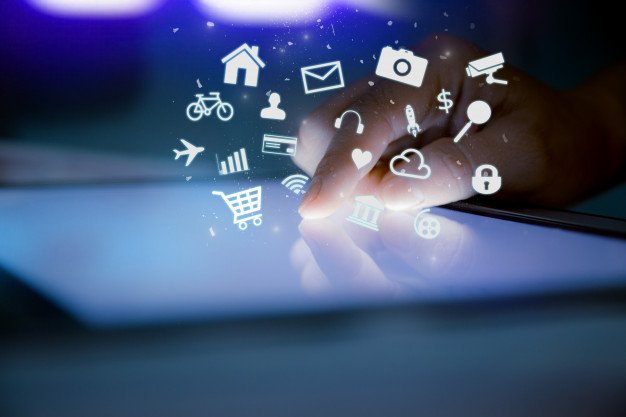 Many organizations face a common issue—they want to balance accessibility and security when it comes to collaboration and working on projects.
Whether you're working with clients, contractors or other businesses, when you are in the midst of working on a project which could include important concept drawings or prototypes, you want to protect them, but you want the necessary stakeholders to have access at the appropriate times.
This is where the concept of digital rights management can be factored into the equation. The following provides an overview of what digital rights management is and its applications primarily in business.
What Is Digital Rights Management?
Digital rights management or DRM is a form of copyright protection, or better yet an approach to copyright protection for digital media and content. DRM can be an integral part of an enterprise security program because it can help with data loss prevention as well.
In the past, with printed content, the person publishing that content than had the ability to control what the people who bought it could or couldn't do with it. DRM provides more control over digital materials similar to the level of control that was once available.
It's important to have this evolving form of protection because of how easy it is to copy someone's work, documents, or information now.
In the past, if you wanted to steal work or documents, you had to find someone who would print it and publish it for you.
Now, thanks to the digital era we're in, it's cheaper and easier to steal and copy work without being detected.
No matter the specifics, digital rights management is essential if you have information that is meant to be confidential but is going to be made available to other people. Digital rights management can be useful for anything from contracts to books as well as any kind of intellectual property.
What Are the Controls of DRM?
The specific areas of protection offered by DRM include the prevention of other people being able to edit or save work as well as the prevention of sharing and forwarding.
DRM prevents printing, screenshotting or screen grabbing, document revocation, watermarked documents and locking documents to certain devices or IP addresses.
DRM also lets a publisher see a log of use, so they'll know when documents were viewed and printed and who did it.
Digital Rights Management within Data Rooms
Some people who want the highest level of protection will use DRM within a data room. DRM does on its own provide protection against copying and changing of documents by third parties, but when you then add that to the protection of a data room, you have the utmost control which is good for collaborative scenarios.
When DRM is used within a virtual data room, then the publisher can grant and revoke access any time they choose. This is unique because you can't revoke access to a document that's already been downloaded unless you're utilizing a data room.
Essentially with the combined use of a DRM and a data room, you are protecting your data and documents from everywhere they could potentially reach.
Some of the specific ways the combination of a DRM with a data room can be used include:
You can create a secure workspace that includes sign-in access to data and cloud storage which is then accessible from anywhere for people with credentials.
You can manage permissions from anywhere and if necessary, provide upgraded permissions as needed.
You can easily manage the number of downloaded copies that are checked out from the data room and remain in control of the different versions.
It can be used for any type of document and provides a significant amount of flexibility.
With some DRMs, you have the opportunity to set an expiration date, and after that point, no one can access it. This could be triggered by a date or an event—for example, if someone prints a PDF a certain number of times or even opens it a particular number of times, access might then be revoked.
If you only want your document available to people in a certain location such as the U.S., you can block access for particular locations but also devices and IP addresses.
Finally, another benefit of DRM in addition to what's named above is the fact that it can make it easier to identify and investigate leaks if they do occur, and that can be important in a business environment.
Read Also: