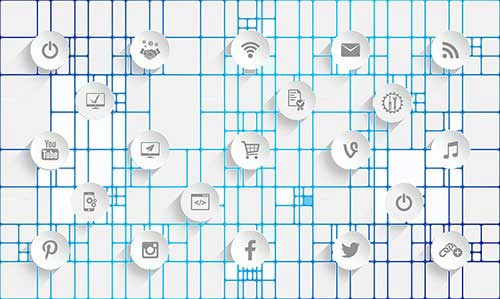 Most business owners know the power of social media in the present day. Social media is used by over 2 billion people, so its power is truly immense. It is already accepted consumers use social media to understand the brand, products, and services. Website traffic, engagement with customers, and brand awareness are just some of the benefits social media has to offer. Nowadays, a digital marketing agency will most likely have an entire department dedicated to social media, purely because of how important it is.
But there's one thing that social media can do that makes it valuable to businesses no matter what industry they belong into. It has the ability to make consumers act in a certain manner. According to studies, people use social media to look for information. And the information they find helps them in making a final choice.
How Social Media Influences Consumer Choices:
New Form of Word of Mouth:
For centuries, word of mouth has been one of the top marketing ingredients. Before there were ads in newspapers, on TV, and billboards, consumers learn about products and services through word of mouth. And with the dawn of the internet, online customer reviews made it much easier for consumers to talk about products and services that they like or dislike.
Social media allowed consumers to take it to the next level. They can instantly share their recommendations to their friends over Facebook, Pinterest, Instagram, Twitter, or any other social media networks. The consumer uses social media to find reviews and recommendations daily.
Brands with strong social media presence have an advantage over those with inferior or no presence at all. It is important for brands to listen to what consumers are saying on social media. If someone left a bad review, answer it in a polite and timely manner. Use the criticisms as a way to improve the service or product.
Use of Influencers:
There's a new term for endorsers. People with a large following on social media are known to be influencers. Consumers consider influencers to be authorities in their fields, and are more likely to buy products that they recommend. These people have a far greater reach compared to endorsers using traditional advertising methods.
Foster Loyalty through Engagement:
Social media strengthens the relationship between consumers and businesses. Through different channels, businesses are able to communicate with consumers more frequently and on a personal level. Because of the increase in engagement, consumers become more loyal to the brand and are more likely to buy their products.
Social media for business is more than just promoting stuff. It provides a way for businesses to engage with their existing and potential customers. Consumers today appreciate brands that take time to talk to them because it makes them feel important.
One thing to keep in mind is that social media networks became what they are today because people like using them. Consumers spend a lot of their time browsing through social media. They also use social networks to connect with their family and friends, as well as get information on things they are interested in. Businesses can gain a lot of benefits they are able to use social media properly.
Read also: