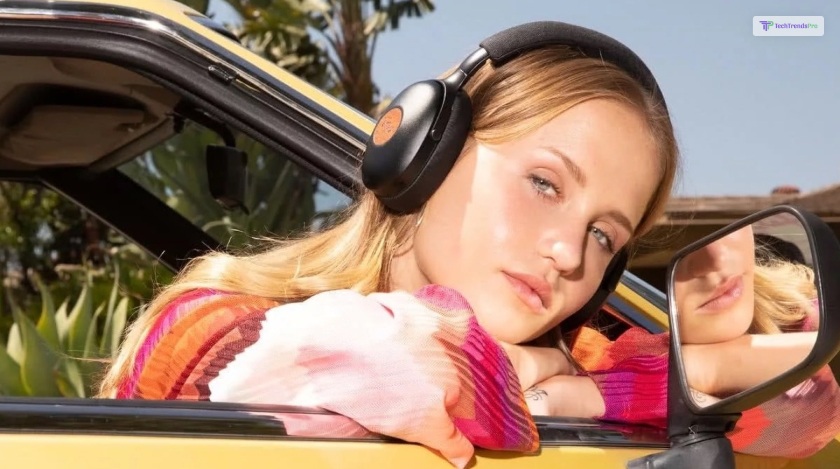 House of Marley is known for creating some really good high-quality headsets and earphones at affordable prices. Known for their braided cables and premium build quality and looks, they always make good products for music lovers. This is why I decided to test their Positive Vibration XL headphones.
Read what I must say about these headphones after using them for a week.
House Of Marley Positive Vibration XL Specifications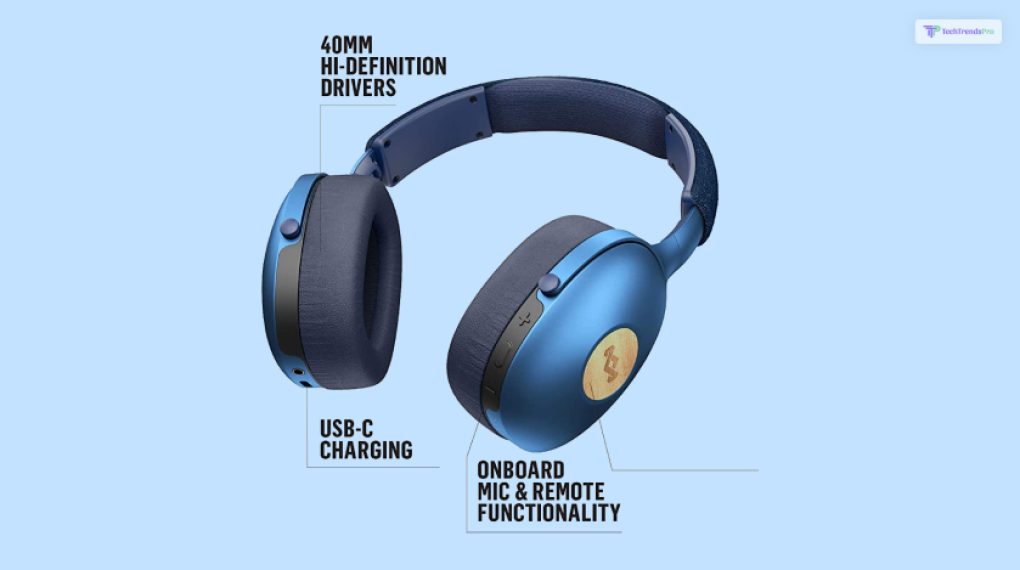 The primary specifications of the House of Marley Positive Vibration XL Bluetooth headphones are:
| | |
| --- | --- |
| Type | Over the ear |
| Weight | 0.68 pounds (309g) |
| Dimensions | 7.2" (Height) x 6.3" (Width) x 3.1" (Height) |
| Controls | Volume, Mic Mute, Channel Mixing, EQ Cycler |
| Connectivity | Bluetooth wireless |
| Microphone | Onboard Mic |
| Battery Life | 25 hours (30 hours with ANC off) |
| Charging Time (Full) | 2 hours |
| Compatibility | PC, Smartphones |
| Release Date | April 2020 |
| Current Price | $59.99 (USA) |
Read More: NVIDIA GeForce GTX 670 Review – Can This Run Games
House Of Marley Positive Vibration XL Review
After using it for 6 days, here are my thoughts and impressions regarding the Positive Vibrations XL wireless Bluetooth headset:
Build Quality, Design, & Comfort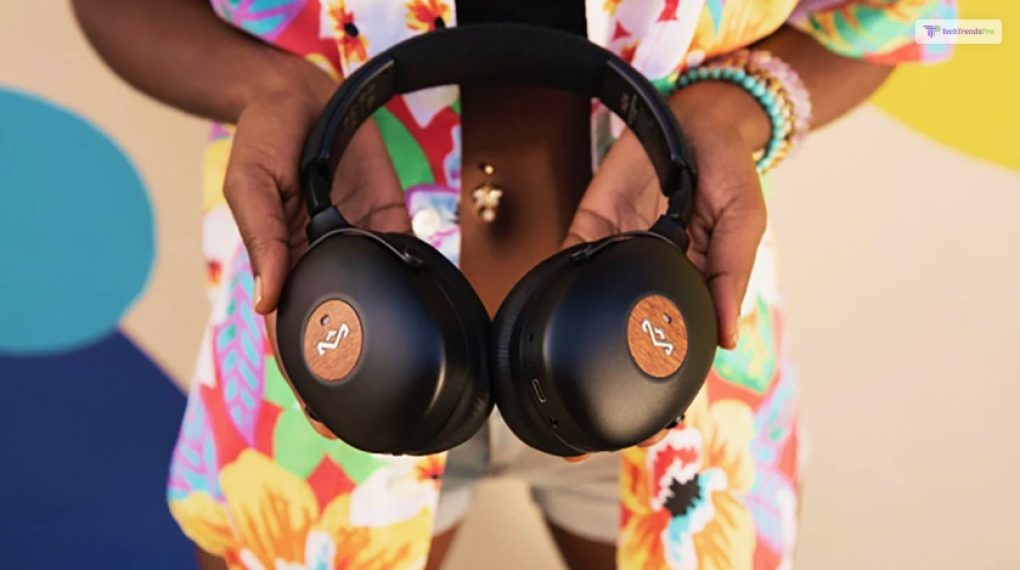 House of Marley has always been known for its unique-looking headphones and earphones. Compared to other headphone brands, House of Market is famously known for using eco-friendly materials to craft their headphones, with the Positive Vibrations XL being no different.
This headphone is crafted with recycled aluminum, along with FSC-grade wood. Therefore, even if they are made using recycled materials, I still did not doubt their durability, even for a second.
I loved the looks of this headset. The matte finishes all over the headband and the hinges, along with the canvas wrap on top of the headband, is something you only get to see in premium headphones that come for $100 more.
When I used this headset, I was astounded by its hardiness. It felt good to touch too, which gave it a more premium feel. This premium feel was heightened more by its earcups, which are super soft. They are made with high-quality foam, which felt incredible as I wore them over my ears.
The aux cable is braided, making it more complicated than most aux cables made with rubber. The same can be said for the charging cable as well. Therefore, no matter how much you carry them around, they will only tear up for a while.
However, I have some qualms regarding its comfort. These headphones can be tight for many people with oversized heads. This is because the frame is smaller compared to other headsets. Therefore, people with bigger heads will find this headphone to feel tighter since its clamping force will increase drastically the bigger your head is.
Noise Cancellation & Leakage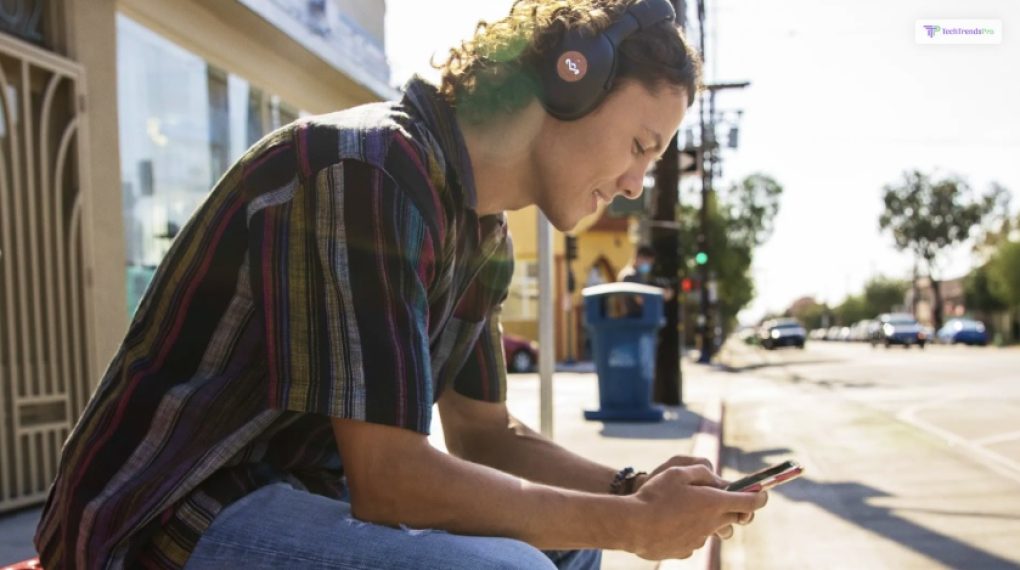 House of Marley's Positive Vibration XL headphones use a dual noise cancellation system. This Active Noise Cancellation (ANC) technology uses two different microphones to reduce the ambient noise surrounding you. However, this doesn't mean that it will block out all noise around you. It will reduce noise drastically, by approximately 70% to 80%.
When I had it turned on (it has a dedicated button), I found that all noise (fans, outdoor noise) was drastically reduced. It was reduced to the point where I could no longer hear it as long as something played on my headphones. It's good enough not to get me distracted by my dog's incessant barking and my elder brother being on the phone – all in the same room.
Controls & Connectivity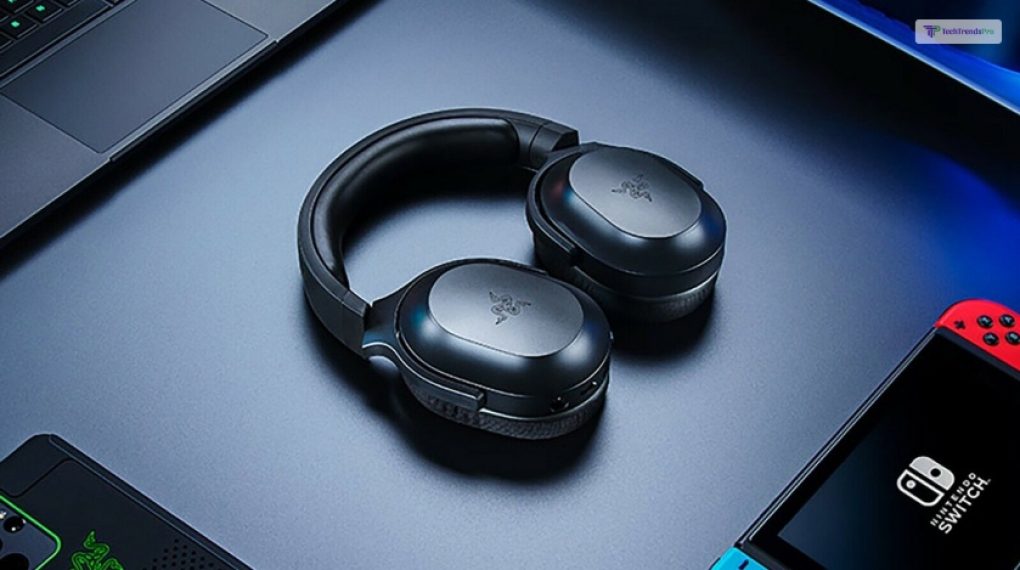 The House of Marley Positive Vibration XL has average controls on the headphones. You get the standard volume + and minus buttons. While most headphones have a volume wheel, this headset has two different buttons instead, which is not a big deal.
Besides increasing the volume, the buttons can change the track you are listening to. All you need to do is hold down the buttons for 2 or more seconds. As you might have guessed, holding down the volume (+) button skips to the next song while the volume (-) button returns to the previous song.
Apart from the volume buttons, there are also two other buttons present. This includes two different listening modes or EQ presets, depending on the type of music you are listening to. One is the Ambient Sound mode, which is perfect for LoFi music. While I am working on writing various posts, I love listening to music by LoFi Girl. Having this preset on making the sound perfect, with a more boomy bass.
The other button is the ANC (Active Noise Cancellation) toggler. As the name suggests, this button toggles Active Noise Cancellation on or off. Turning ANC on consumes more battery charge compared to turning it off. Therefore, if you are in a quieter environment like your own room, you can turn them off to save more battery power.
Apart from these switches, you will also get a 4th switch that acts as the music pause/plays button. This also allows you to receive calls and hang them up if you want to!
This button also acts as the power button, which you can double press to activate voice control. Therefore, you can directly issue voice commands to Alexa, Siri, Cortana, and Google Assistant! Even though I don't use virtual assistants, the mic clearly matched my command.
Battery Life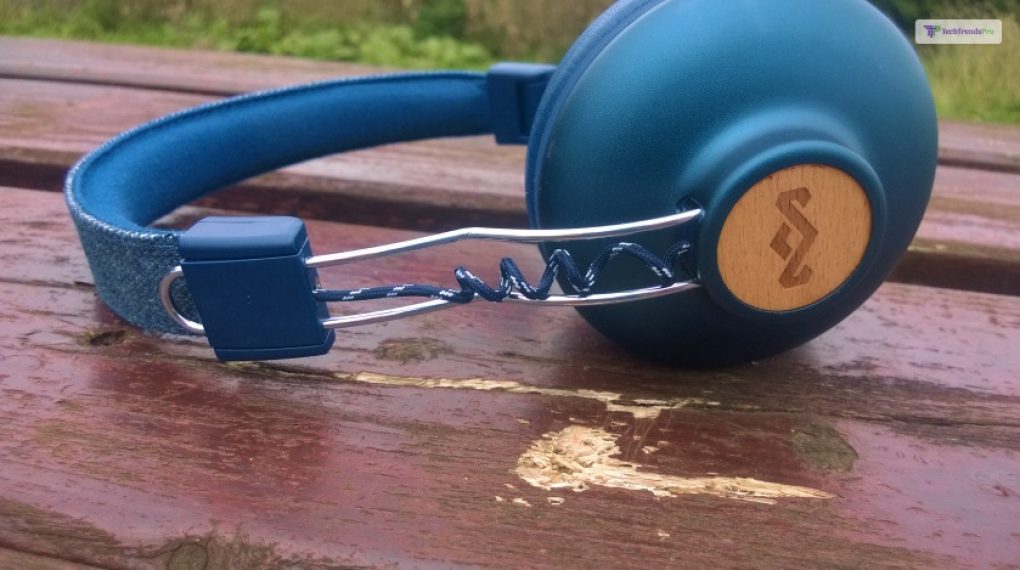 The Positive Vibration XL has a decent battery life, which clocks in at around 30 hours. However, this is with the ANC turned off. When I switched it on, its playback time dropped to 25 hours, which is still decent enough.
This is better than the MPOW 10 wireless headset, whose battery dies at 24 hours. Therefore, if you use this for approximately 8 hours daily (my usage), you must charge it once every 3 days – which sounds pretty good! This headset gets charged in precisely 2 hours, which is excellent!
Microphone Quality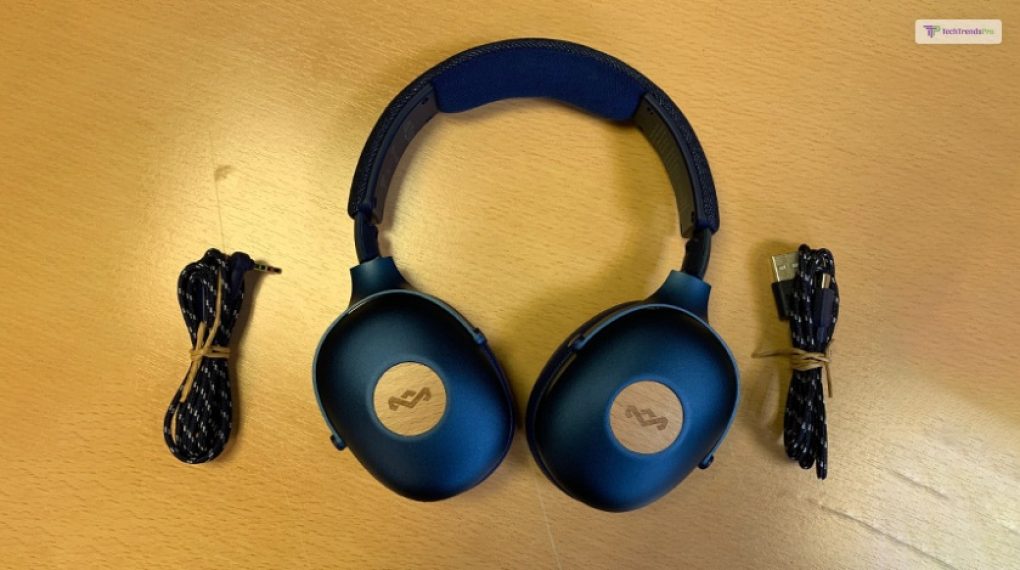 The HoM Positive Vibrations XL has an integrated microphone. Therefore, I had low expectations since integrated mics are mostly poorer than boom mics.
However, I still stay true to the above statement. While receiving calls using this headset, I found my voice not clearly heard by the other person, sounding pretty muffled.
To test it better, I used Discord with this – and the results were the same. The mic recording quality sounds very damp and dull.
Sound Quality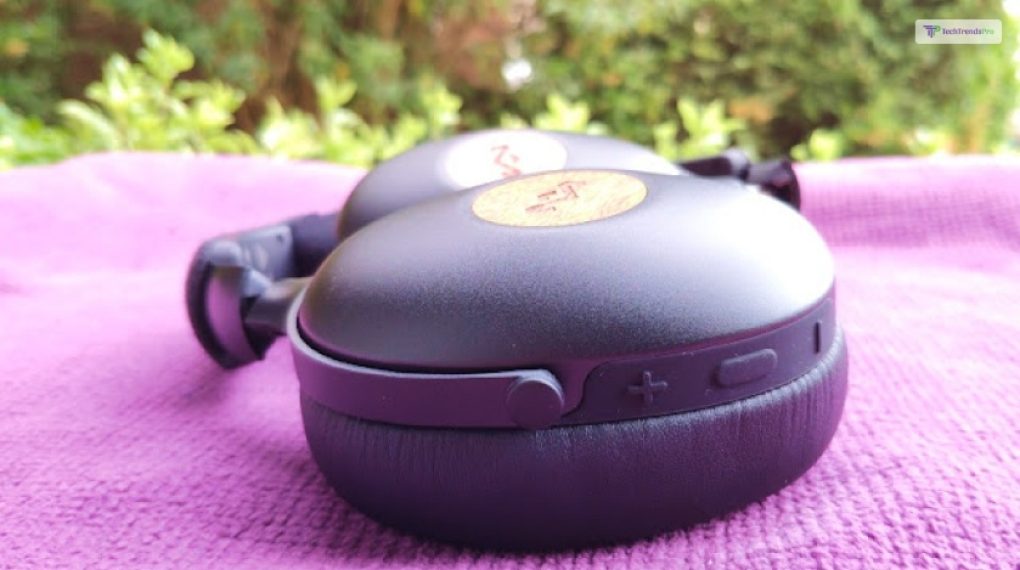 To test the sound quality of the Positive Vibrations XL, I played music, movies, and mobile games. This headset has a 40mm driver on each earcup, which is excellent for headphones in this price range.
This headphone performed exceptionally well on the music and movie tests. It has a good EQ, set slightly towards the bass side by default. Therefore, this headset will work like a charm if you love listening to Techno and Hip Hop music. As always, the beats of Kendrick Lamar's Humble sounded perfect.
Watching movies and anime also felt immersive. The distinction between each sound source – voices talking, background score, background noise like waves crashing on the beach, etc.- could be distinguished clearly, with none overlapping.
However, this is not a gaming headset like the SteelSeries Arctis Pro Gamedac. It's decent, but I would not recommend this for gaming. Gaming is the only situation where I noticed some latency and lag regarding what's happening on the screen and what I hear.
Read More: Alienware Area 51 Threadripper Review, Features, Specifications
Final Verdict: Should I Buy The House Of Marley Positive Vibration XL Headphone In 2023?
For $59.99, the House of Marley Positive Vibrations XL headset is a decent buy. It has good sound quality with punchy bass. Therefore, music lovers, especially hip-hoppers, will love this headset.
Another significant factor is its active noise cancellation and 25 – 30 hour playback time. This is still better than most Bluetooth headphones on the market right now.
It also has decent controls, which makes most tasks easier. However, its cons lie in its muffled microphone and still design. While its ear cups are soft, its clamping force is high. Therefore, people with bigger heads will be in pain.
| | |
| --- | --- |
| PROS | CONS |
| Good Sound Quality For Movies And Music | High Clamping Force |
| Long Playback Time | Poor Microphone |
| Good Active Noise Cancelation | |
Read Also: