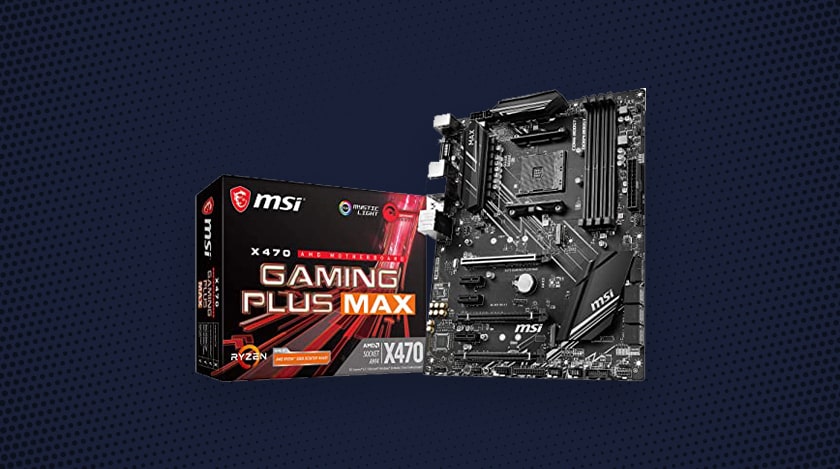 AMD's Ryzen had come up with the best x470 motherboards in 2018, which are still considered among the most valuable chipsets that are available in the market.
Choosing the right motherboard for your system is an essential task. Whatever tasks or activities you are going to perform will completely depend upon the functioning of the motherboard, the processor, and other components.
Hence, in this article, we will discuss the various types of x470 motherboards available this year. 
What Are x470 Motherboards?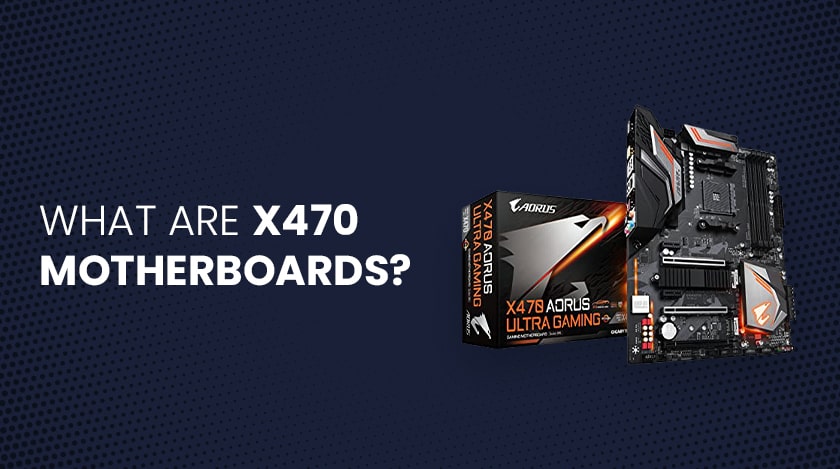 Currently, in the market, the x470 motherboards are considered to be the strongest and most valuable chipset offered. The reason for this is that it is deliberately built to serve the purpose of overlocking. It is essential to have the best x470 motherboards for systems that especially feature second-generation Ryzen processors.
These motherboards can backup memory speeds up to 2933 MHz. It can generate great clock speeds and help boost and enhance system performance. The StoreMI technology is also one of the biggest highlights of this motherboard. 
Also Read: Top 10 Most Expensive Keyboard for Gamers
What Are The Features That You Need To Consider Before Buying x470 Motherboards?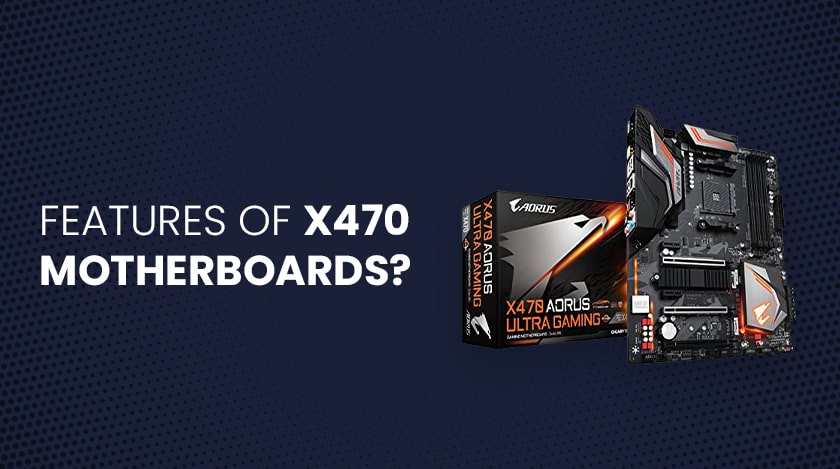 There are several things that need to be considered before choosing the best x470 motherboards. There are various specifications that differ from one another, and we need to critically analyze them to understand which would suit our needs the best. Let us look at some of those features: 
Chipset

Processor Support

Socket

VRM Quality

Memory Overclock Support

Cooling Solution
Which Are The Top Best x470 Motherboards?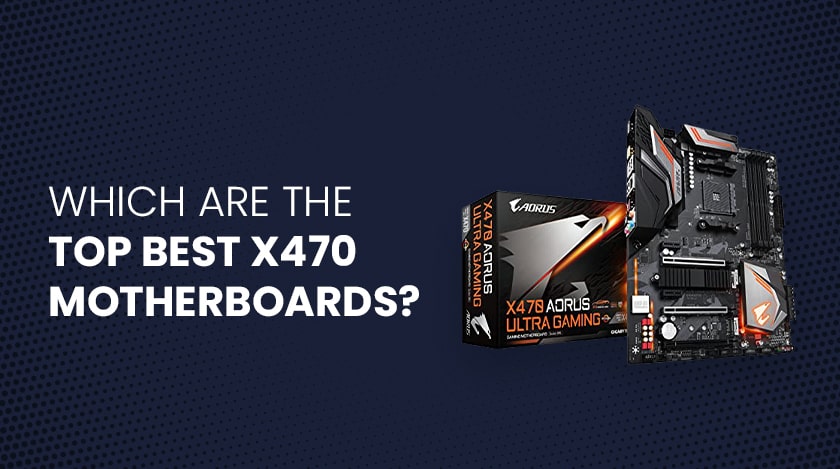 Here, in this part, we have the top choices of user-recommended x470 motherboards. You can definitely consider grabbing any of them. 
1. AS ROCK X470 TAICHI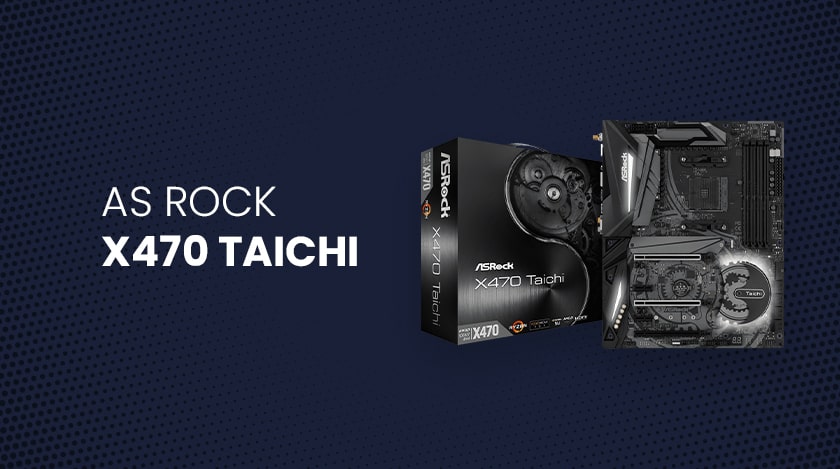 Features: 
Chipset- x470 ATX 

Socket- AM4

Graphics Output- HDMI

Wireless-

Intel 802.11ac WiFi

Audio-

Realtek ALC1220 Codec

PCIe Slots- 5

M.2 Slots- 2
This is the best x470 motherboard that has been greatly recommended by many users. It has a mechanical aesthetic appearance and offers RGB lighting underneath the heatsink. It exhibits a nice I/O cover and a 12=4 phase VRM that is extremely high for any of the AM4 processors. There are a total of five fan headers, 4 out of which run at 2amp, while the fifth is rated at 1 amp. 
2. ASUS ROG CROSSHAIR VII HERO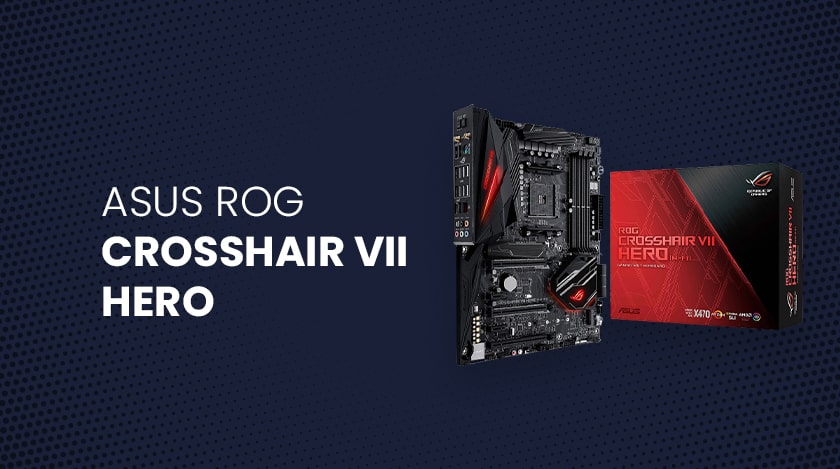 Features:
Chipset- x470 ATX 

Socket- AM4

Graphics Output- N/A

Wireless-

N/A

Audio-

ROG SupremeFX 8-Channel HD Audio

PCIe Slots- 5

M.2 Slots- 2
The AMD Counterpart of the Maximum lineup for Intel features the ROG Crosshair of which ASUS ROG is a part. These are among the best x470 motherboards that have a number of exclusive features and offer extreme overclocking.
Along with various other brands, ASUS motherboards are one of the most well regarded. It has a very sophisticated and well-designed appearance The motherboard provides a 3D printing mount and RGB headers and supports Asus Aura Sync as well. 
3. MSI X470 GAMING PRO CARBON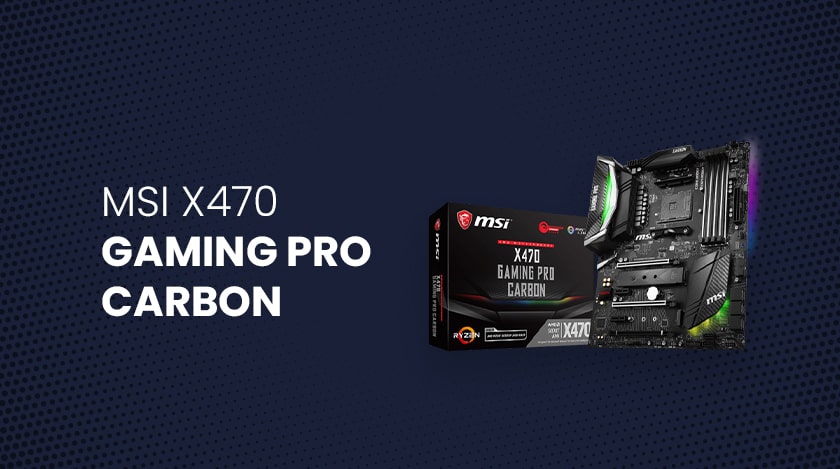 Features: 
Socket- AM4

Graphics Output- DP/HDMI

Chipset- x470 ATX 

Wireless-

N/A

PCIe Slots- 5

M.2 Slots- 2

Audio-

Realtek ALC1220 Codec
Considering the great balance between price and features, the MSI x470 Gaming Pro Carbon is a very high-end motherboard. It is considered one of the best x470 motherboards since it features RGB lighting, I/O Cover, and carbon-fiber textures. It also uses VRM components of very high quality.
The motherboard consists of six fan headers and has excellent HDMI graphics output. The heat sinks are quite efficient in cooling the VRM components.
4. ASUS PRIME X470-PRO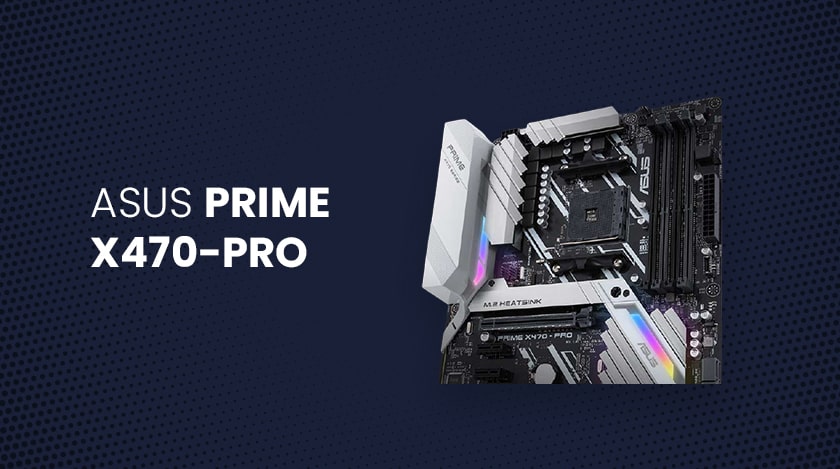 Features: 
Chipset- x470 ATX 

Socket- AM4

Graphics Output- DP/HDMI

Wireless-

N/A

Audio-

Realtek S1220A HD Audio Codec

PCIe Slots- 6

M.2 Slots- 2
ASUS offers this best x470 motherboard at a very affordable price. It is quite a unique, color-themed motherboard that has heat sinks coated in silver. There is an I/O cover and very basic RGB lighting. It also features two Aura RGB headers and five fan headers. It is one of the cheapest x470 motherboards built-in with a whole lot of features that are available in the market. There is a 6+4 phase VRM and does not have BCLK overclocking support. 
5. GIGABYTE X470 AORUS GAMING 7 WIFI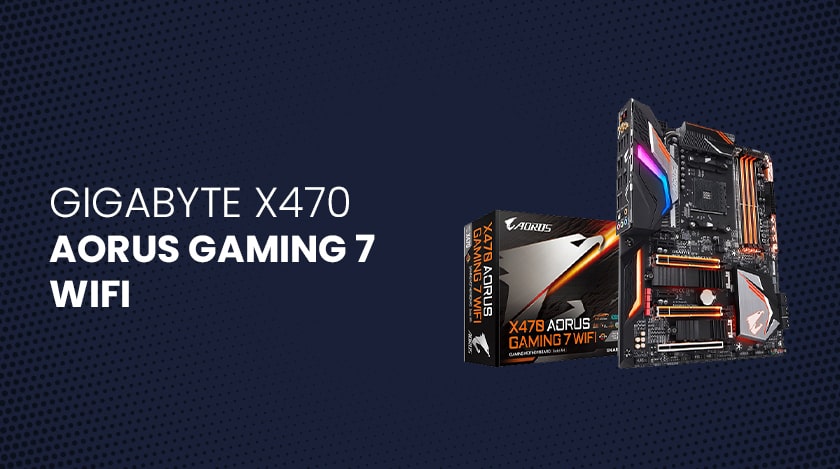 Features:
Chipset- x470 ATX 

Socket- AM4

Graphics Output- N/A

Wireless-

Intel 802.11ac WiFi

Audio-

Realtek ALC1220-VB codec

PCIe Slots- 5

M.2 Slots- 2
Gigabyte's Flagship motherboard x470 Arous Gaming 7 is one the best chipsets that can be found in the market. It offers excellent visuals. It exhibits extensive RGB lighting in the Aorus logo, the heatsink, I/O cover, expansion slot area, PCIe slots, etc. All of this RGB lighting is backed by its Fusion development and is even customizable. It features great heat sinks for both M.2 slots. 
Are x470 Motherboards Worth It?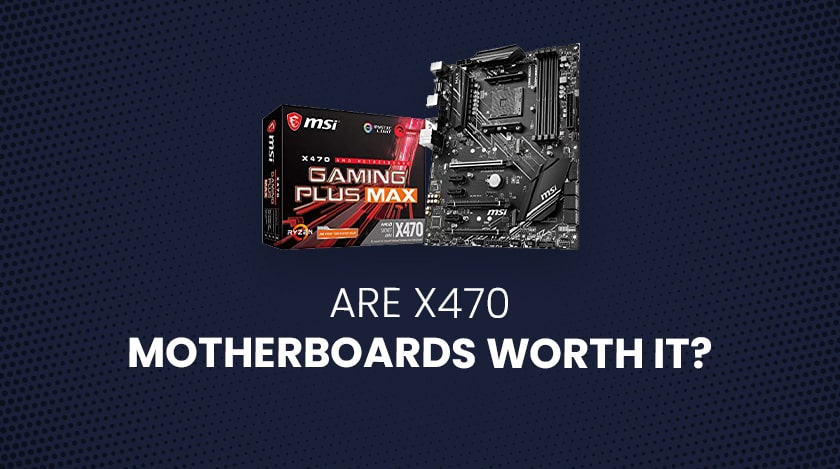 For the mainstream gaming processors, the x470 is the best chipset of today's date. As the days advance, these best x470 motherboards will sell at a much lower price that will be of greater value. However, at this moment, these motherboards are not very cheap to afford. Hence, you must ensure if these motherboards are worth it.
One must keep in mind that if they are considering doing some intense overclocking on their AMD motherboard processor, then the x470 chipset is worth all the money. These can also get the most out of your faster memory kits. It is available with a wide range of SATA slots, USB ports, a plethora of fan headers, and other good components. 
Read Also: