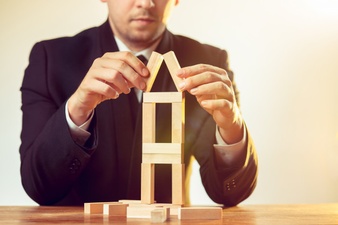 Whipping up high-quality content, proofreading, and editing all take time. Pair this with a time constraint, and you get yourself in a high-pressure situation. Suppose you are working with a large team of top-notch content writers/creators. In that case, you can efficiently distribute the work and meet deadlines swiftly.
However, working with a small group and few resources can lower the quality of content production and cause writers/creators to face unwanted stress levels. And as a creative team lead, marketer, or business owner, that's the last thing you want. This is where repurposing content comes into play.
Similarly, consider that you have several well-crafted articles curated in your arsenal relevant to trending topics. You do not want to publish them once and forget about them. Instead, you can take full advantage of repurposing content and re-post it on various platforms and different forms.
What are the benefits of repurposing content?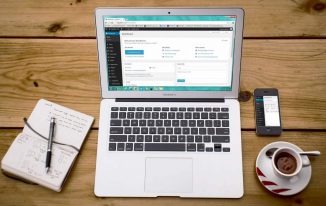 Repurposing content helps you get better reach in a short amount of time. Since one form of the content already exists and is published, you require a shorter amount of time to modify it, add more updated information, and republish it.
Rewriting old articles helps you repeat yourself and get your message across to the viewers. Publishing plenty of content on the same topic can portray you as an expert on the subject and help build your niche. If you are struggling to wrap your head around the concept of repurposing content, do not worry.
Check out designrr for some quick tools that will help you repurpose existing and create new content in the shortest amount of time. You'll still be able to maintain the high quality and add freshness to it.
Moreover, this strategy ensures your content is present on all mediums your audience uses, and therefore, increases the probability of them stumbling on it and reading it. Furthermore, repurposing content enables you to mention your targeted keywords more frequently without stuffing
g them in one place and backlink them to your website with the help of anchor texts. Publishing content on high-traffic blogs can help you generate quality traffic back to your website. With so many benefits, you do not want to miss out on this opportunity. Besides, who "really" has the time to make new content every single time? No one!
So, how can you make the most of this content strategy? Here are five tips to help you revamp existing content, add pizzazz, oomph and publish it like a pro.
Convert existing articles to guest posts:
Guest posting articles involves writing content and publishing on someone else's blog or website. This practice is excellent for improving your ranking on Google. Just make sure the host blogger includes a backlink to your blog, either at the beginning or towards the end of the article, to help redirect the audience.
Furthermore, guest posting helps build credibility among readers of the host blog, which is a significant plus point for your digital authority. This simple activity also enables you to network. Networking can open doors of opportunities and connect you with other bloggers and create even more backlinks.
Turn your articles into YouTube videos: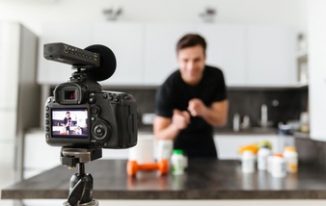 You've heard the term "breathe new life" before; take this to the next level by making your written pieces come to life in video format for your YouTube channel.
Video is one of the most popular forms of content consumption worldwide; therefore, making text-to-video conversion one of the best ways to repurpose existing content.
You can break the main idea of a TL; DR type blog post into a short script and use a good quality camera to whip up an engaging video with stunning visuals quickly. Ensure the lighting is good and you are audible. Ramble on, shoot, edit, post, and enjoy.
This way, you'll be able to reach out to people who aren't quite fond of reading blogs, articles, and walls of text! You can also share the videos on your website and social media pages for better reach and engagement.
Add a refreshing twist:
Times change, and so does information. Hence, another way to reuse old content is by adding up-to-date information to it. This way, you can ensure your old, outdated web pages are relevant to today's audience.
Start by selecting one of your website's best-performing blogs you know has outdated information. Research on what it lacks and the latest information available on the subject matter.
Once you have updated data, repurpose and republishing while ensuring the content is meaningful and high-quality. Furthermore, ensure it is relevant to current times by adding trending keywords with high search volume.
Design new visual content:
Yet another way to add more diversity to your content is by turning your written data/information into visual presentations and infographics. This strategy is beneficial if your blog contains numerous posts with exclusive research, facts, and statistics. Start by breaking up your article into the most basic bullet points, add them to cool visual designs with vibrant colors, and you are good to go.
Moreover, if you do not want to post infographics as stand-alone content, you can also make them part of an existing blog post.
Like videos, posts with visually appealing graphics have better engagement rates because the information is more easily digestible by the consumer. Plus, visually engaging content also adds more value and charm to your Google+, Twitter, Facebook, and LinkedIn profiles. So, always re-share.
Don't sleep on Quora:
While you may be posting on social media channels, often, individuals overlook the importance of publishing on Quora.
The website is pretty straightforward; someone asks a question, and other individuals provide answers to the best of their ability. Since most people type queries on Google, relevant results from Quora generally appear high on the SERPs. Do you "really" want to miss out on the opportunity? No, right? We thought so too!
Therefore, convert your meaningful, high-value content into small bite-size formats, including links, images, and small posts. Prepare a list of queries you think your target audience would ask on Quora, search for the questions, and share your content as a response.
If you are not publishing on Quora, you could be missing out big time on a potential window to generate more leads and sales.
Conclusion:
Repurposing content is the secret sauce that can get you more readers, viewers and put your brand out there on the digital map. Instead of trying and running out of new ideas every time you sit to brainstorm, you can spin off existing content at least a few times and use it across the internet.
Converting text to video, creating infographics, updating information, and being ever-ready to help people on Quora are some of the ways you can repurpose existing content. By doing so, you'll see a quick increase in engagement rates and traffic numbers. More importantly. Your content will always remain evergreen!
Read Also: