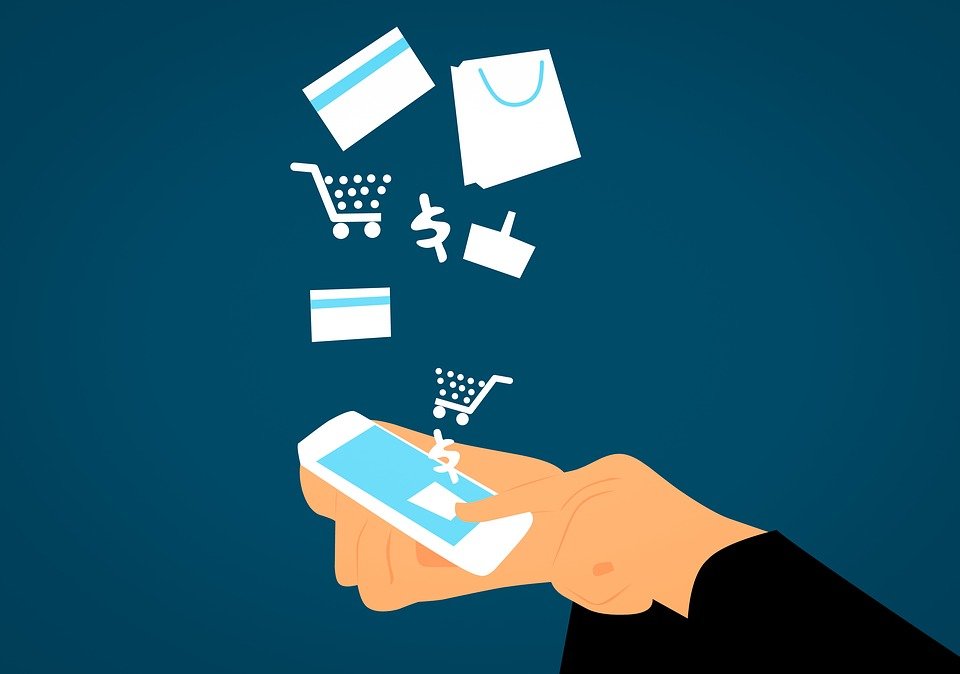 What Are Some Benefits Of Online Banking?
These are the days where it seems like you can do just about anything online. And to add an additional bonus, now we are able to handle all of our banking needs online. Here are some of the advantages of online banking versus having to go directly to a bank to deposit funds or check account information.
Are You Prepared For The Online Banking World:
It Adds Convenience To Your Schedule:
Sometimes you just don't have enough time in the day to get everything you need to complete. That's why it is easier to have an online banking account. You have the opportunity to bank online at any time of the day, versus having to wait between 9 a.m. and 6 p.m. during scheduled hours. Online Banking will also offer managed IT services to give you an extra layer of security.
Do you enjoy skipping the line? if so, then this is a great benefit to you. It is not uncommon to wait in long lines while visiting your local bank. However, with banking online it gives you the opportunity to skip the line and leave you more time to get other things completed.
The Features Of Online Banking:
It is a new convenient and innovative way to handle all of your business and personal finances. Some of the advantages will include online bill pay set up, the convenience of checking your bank account from your cell phone and to be able to receive SMS alerts when finances are withdrawn.
What Are Some Security Measures To Take While Banking Online:
Online banking can be somewhat nerve-wracking because it enables criminals the opportunity to hack into accounts. They can do this by accessing accounts from stolen smartphones or impersonating victims by having information sent to them without authorization. However, there are some specific steps you can take to avoid being the next victim of a hacker.
Never Click On Links That You're Not Familiar With:
If you have received an email recently and it is asking you to click on a random link in your email, delete the email immediately and trust your instincts. If something just doesn't feel right don't click on it. The link could be a malicious website that's trying to impersonate your bank account and have you enter personal banking information.
Cybercriminals can be very smart and that is why it's important to beat them at their own game. If you receive an email stating that you need to reset your banking password, then you're probably being approached by thieves. The only way to access your banking information is through the official site or a web app that you are familiar with. However, best practices would suggest that you contact your bank directly to make sure that they have emailed you if you have any questions.
Avoid Access In Your Banking On Free Wi-fi Networks:
There are plenty of places that will offer you public Wi-Fi network access. These places can be located at local coffee shops or even in the library, but be aware, because the access does not offer high security.
Create A Password That Is Uncrackable:
It is common for people to want to select the easiest password to remember, but this is a mistake. Cybercriminals feed off of passwords that are simple. This could be something that includes your birthday, social security number, child's name, your favorite pet's name. They have software programs out there that can guess what your password is until they get it right.
Keep Your Security Software Up To Date:
You will be directed to download new software or updated software on your devices. It can be a bit frustrating and annoying because you have to uninstall and install the updates. This is essential because you will be able to avoid security loopholes as long as your operating system is up-to-date.
Always Logout Of A Session When You Are Completely Done
Whenever you have concluded your online banking session, an immediate logout is necessary. This minimizes the chances of someone stealing your information or accidentally accessing it from a public device. For example, if you are accessing your banking information on a public computer at work, then this leaves a high risk for your finances to be stolen.
Read Also: