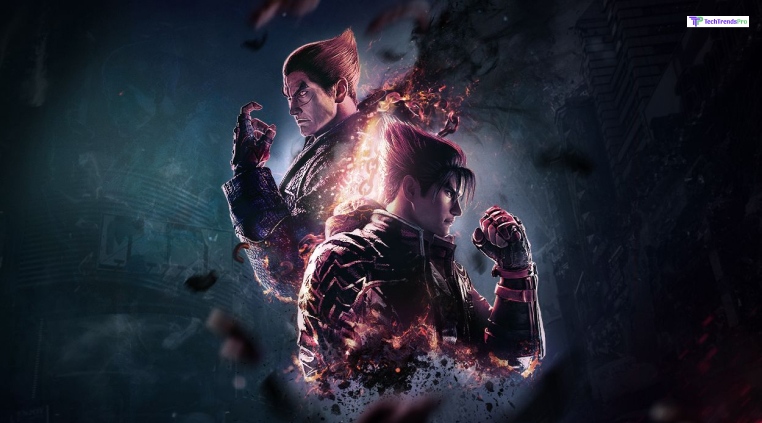 Bandai Namco has just unveiled the 32nd and final character joining the Tekken 8 launch roster, and it's none other than Reina – a brand-new fighter sharing intriguing similarities with the late series antagonist, Heihachi Mishima.
The grand revelation of Reina occurred during an intense Tekken 8 exhibition match featuring past finalists from the annual Tekken 7 tournaments at the Evo Championship Series. With this addition, Tekken 8 is poised to take center stage at competitive tournaments starting from 2024.
Reina, endowed with Heihachi's electrifying power, mirrors the hard-hitting karate-inspired moves of the former Mishima patriarch. Expect plenty of headbutts, stomps, and knockbacks in her repertoire.
In a PlayStation Blog post, Tekken 8 director Kohei Ikeda disclosed that Reina brings an additional layer to her fighting style— Taido, which is evolving from traditional Okinawan karate. This unique blend was crafted in collaboration with Tetsuji Nakano, a four-time Taido World Champion.
"Reina is a character that emphasizes duality in various aspects. To create a distinct counterpart to the powerful Mishima-style karate, we chose Taido as the second fighting style. Taido is known for its graceful and speedy movements, with sharp and agile attacks," the blog stated.
Her unveiling trailer hints at a mysterious link to the series' ongoing narrative, showing encounters with Kazuya Mishima and Jin Kazama, leaving fans speculating about her familial ties. Is she Kazuya's long-lost little sister or Jin's cousin? Perhaps Heihachi's granddaughter was twice removed?
Described by Ikeda as possessing a "charismatic sense of evil," Reina embodies a dual nature, skillfully employing both hard-hitting Mishima techniques and the acrobatic finesse of Taido. The character design, brought to life by Mariko Shimazaki (known for Kazumi and Josie in Tekken 7), exudes style and confidence, promising an enjoyable gameplay experience.
As we anticipate Tekken 8's launch in early 2024, Reina's introduction signals a fresh and dynamic continuation of Heihachi's techniques within the series. The game will be released on PC, PS5, and Xbox Series X/S on January 26, 2024. Get ready for electrifying battles and a new chapter in the Tekken saga!
Read Also: