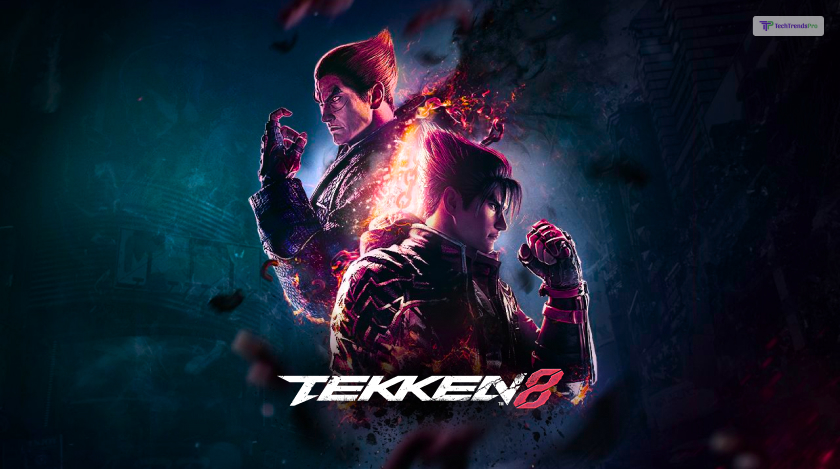 If there is one game that people want to know about, it is undoubtedly Tekken 8. Yes, one of the biggest fighting games in the gaming world is almost ready and set to be launched. But, when is the Tekken 8 release date? And can you pre-order it now?
If these are the questions that are popping up on your mind, I have you covered! Keep on reading this blog till the end to learn about the release date of Tekken 8 and other changes to the game that you need to know about…
Tekken 8 Release Date And Platforms  
The gaming world has not yet completely recovered from the brilliance of Baldur's Gate 3 and we are already thrilled for the biggest fighting game!
Tekken 8, the highly anticipated addition to the fighting game genre, set to hit the gaming scene on January 26, 2024. Gamers worldwide are eagerly waiting for this release, and with other big titles like Street Fighter 6 and Mortal Kombat 1 launching in 2023, it's shaping up to be an exciting year for fighting game enthusiasts.
Cross-Platform Play And Enhanced Online Experience  
One of the most exciting features of Tekken 8 is its cross-platform compatibility. Whether you're on a PS5, Xbox Series X|S, or PC, you can battle it out with friends, regardless of their chosen gaming platform. This move towards inclusivity aims to enhance the multiplayer experience and foster a more interconnected gaming community.
Improved Online Play With Rollback Netcode  
Tekken 8 is poised to take competitive online play to the next level by introducing a rollback netcode. This substantial improvement over Tekken 7's online infrastructure promises more stable connections, ensuring smoother and more enjoyable online matches.
Character Roster And Legacy Fighters  
With Tekken 8, fans are eager to see which beloved characters will return in this current-generation installment. Legacy characters like Jin Kazama and Kazuya Mishima are confirmed to be on the roster. However, excitingly, new fighters with fresh movements are also expected to join the fray, adding a layer of unpredictability and excitement.
Revealed Roster And DLC Speculation  
The revealed roster for Tekken 8 boasts diverse characters, including familiar faces like Nina Williams, Ling Xiaoyu, and Yoshimitsu. Notably, Leroy Smith's inclusion in the base roster suggests a shift away from the DLC-heavy approach of Tekken 7. While DLC characters might still appear, new fighters may take center stage in Tekken 8.
Speculation And The Excitement Of Unknown Characters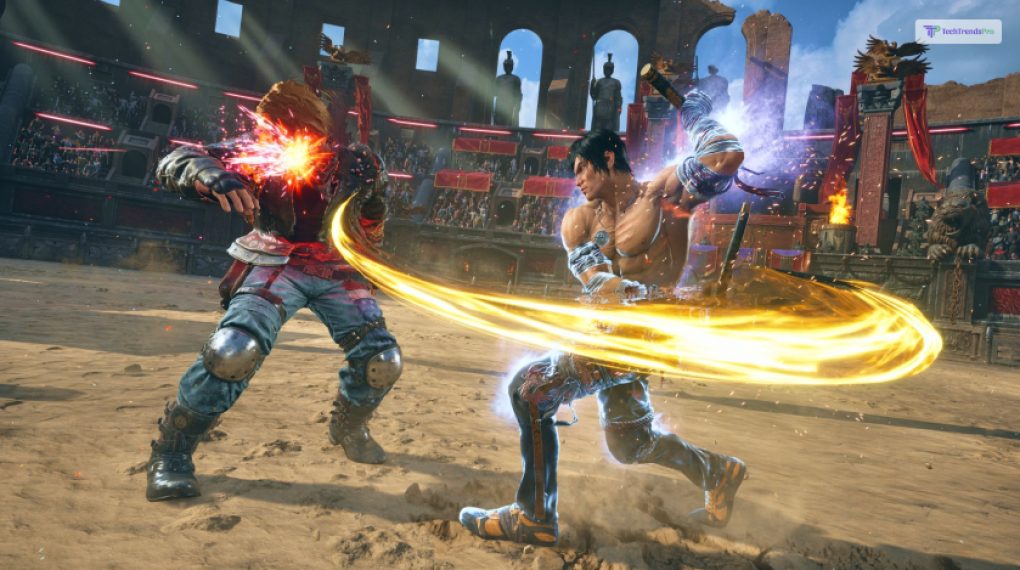 The roster for Tekken 8 remains shrouded in mystery, leaving fans to wonder about the potential return of characters like Fahkumram and Lidia. With the anticipation surrounding the comeback of Jun Kazama, the excitement for possible new additions adds to the intrigue and enthusiasm for the game.
A New Level Of Aggressiveness In Gameplay  
Tekken has always been known for its intense battles, but Tekken 8 aims to crank up the aggression even further. According to series producer Katsuhiro Harada, the game's key concept revolves around "aggressiveness." Expect fast-paced, hard-hitting combat enriched by new mechanics and the return of fan-favorite features.
Emphasizing Spectator Appeal  
In a departure from the norm, Tekken 8 focuses on providing an engaging gameplay experience for players and making it visually exciting for spectators. Harada emphasizes that a game should "look fun to play," meaning even franchise newcomers can enjoy the game's spectacle.
New Gameplay Mechanics  
Tekken 8 introduces the Heat System, a mechanic that emphasizes the game's aggressive nature. This system, represented by a blue bar under the health bar, fills during combat and can be activated once it turns purple. During this active phase, players can unleash devastating moves, including Heat Dashes and Heat Smashes, causing substantial damage to opponents. This system also introduces chip damage, which converts into recoverable health, adding a layer of strategic depth.
Arcade Quest Mode  
Finally, Tekken 8 offers an all-new solo mode called Arcade Quest.' This mode resembles the Battle Hub in Street Fighter 6, allowing players to create avatars and explore an arcade-style hub. In 'Arcade Quest,' players can engage in tournament-style battles and 1v1 matches and even design custom outfits for their favorite fighters, enhancing the game's replayability.
Exciting News for Gamers: Tekken 8 Pre Orders Now Open!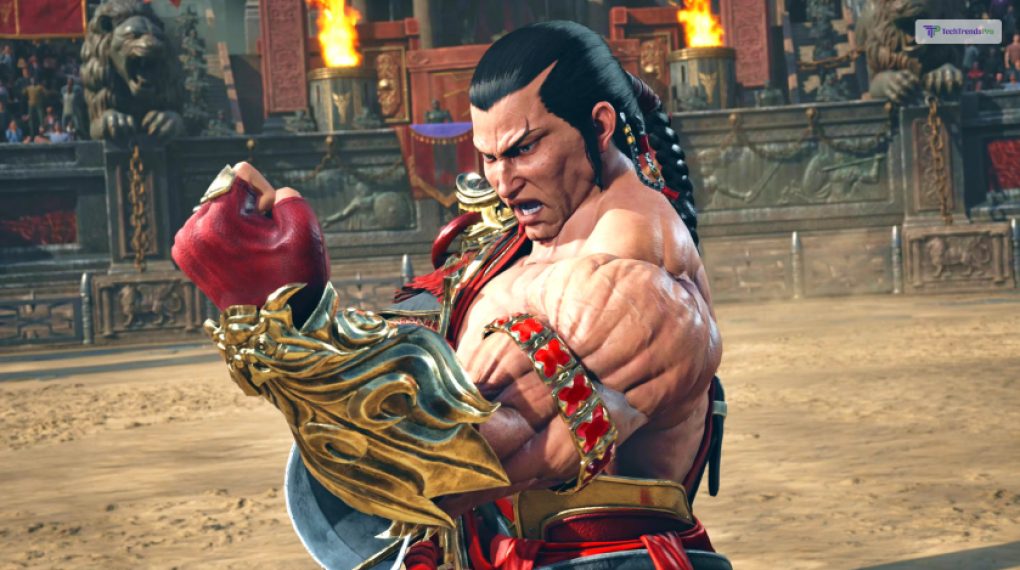 Hey there, gaming enthusiasts! I have got some thrilling news for you. As of October 2023, the long-awaited Tekken 8 is now available for pre-orders, and I have all the juicy details you need to know about the different editions and bonuses.
Editions Galore: Choose Your Tekken 8 Experience!  
Regarding Tekken 8, you're spoiled for choice with three fantastic editions to consider: the Standard, Deluxe, and Ultimate editions. Each offers its perks and goodies, so let's dive right in!
Standard Edition: For those who like to keep it classic, the Standard edition delivers the core Tekken 8 experience, ensuring you won't miss out on any of the action.
Deluxe Edition: If you're hungry for more, the Deluxe Edition is here to satisfy your gaming cravings. Just like the Deluxe Edition for Baldur's Gate 3, Tekken 8 has it too! It includes the Playable Character Year 1 pass, which means you'll have access to four additional characters post-launch to spice up your battles. Plus, the Kinjin avatar skin and a Gold Suit pack compatible with all 32 characters will have you looking stylish in the arena.
Ultimate Edition: I present the Ultimate Edition for the top Tekken fans. This package includes everything in the Deluxe edition and then some! You'll get avatar skins for the iconic Kazuya, Jin, and Jun, allowing you to immerse yourself in the Tekken universe truly. But that's not all—there are 32 t-shirt patterns to personalize your avatars, ensuring you stand out from the crowd.
Pre-order Bonus Dress Your Avatars to Impress  
No matter which edition you choose, a sweet pre-order bonus is waiting for you. You'll receive a Paul Phoenix avatar costume for the Arcade Quest mode on all platforms, adding a touch of flair to your in-game experience. Unfortunately, the Mokujin and Tetsujin avatar costumes are exclusive to PlayStation users, so you'll need to be part of the Sony family to rock these unique looks.
And hey, if you are pre-ordering on Xbox, do not worry about the money! Just remember that you can always take a look at the Xbox refund policy!
Tekken 8 Closed Beta: What's New in the Arena?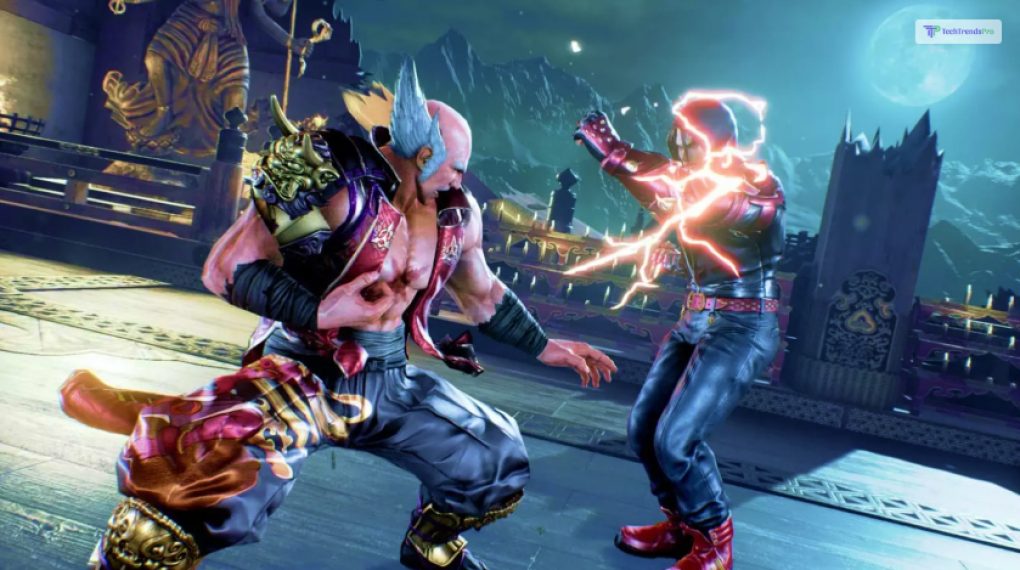 In the world of Tekken, change is constant, and the closed beta for Tekken 8 is no exception. Here are the exciting additions and tweaks coming your way straight from the official beta FAQ:
1. New Fighters:   
Get ready to brawl with Raven, Azucena, and Feng as they join the fighters' roster, each with unique skills and styles.
2. New Stage:   
The Ortiz Farm is debuting as a brand-new stage, offering a fresh environment for your epic showdowns.
3. Balancing Act:   
The game's balance has been fine-tuned with adjustments to damage dealt by Heat Burst (activated while in Heat State). You can now strategically tank a Power Crush hit with a Heat Burst, changing the dynamics of battles.
4. Combo Tweaks:   
Lengthy combos with Heat Bursts/Heat Dashes have been reduced, and recoverable damage granted by Heat State has also seen a reduction.
5. Heat Gauge Mechanics:   
The Heat Gauge now ticks down when attacks are blocked while in Heat State, adding a layer of strategy to your gameplay. Additionally, the gauge drain caused by attacks enhanced by the Heat State is now increased, making it a crucial element to master.
6. Enhanced Moves:   
Power Crush moves have been improved, making them even more satisfying.
7. Strategic Shift:   
Reversals and parries have decreased effectiveness, opening up new avenues for tactical play. There's also an increase in techniques that can't be dodged, adding depth to combat.
8. Fluid Movement:   
Dashes and back-dashes have been made easier to perform, enhancing the fluidity of matches.
9. Wall-hit Restrictions:   
To keep things fair and balanced, restrictions have been added to wall-hit combos, preventing potentially overpowering sequences.
10. Visual Enhancements:   
Signature moves now have expanded visual effects. The brightness and range of developments have been adjusted to improve visibility, ensuring you can fully appreciate the eye-popping action.
11. Options for Everyone:   
If you prefer a streamlined visual experience, you'll be pleased to know that visual effects visibility is significantly reduced when set to "low" in the options menu, allowing for smoother gameplay.
12. Avatar Customization:   
Last but not least, you can now select different preset outfits for your characters, giving you more control over their appearance and personality.
13. Controller Customization:   
To make your gaming experience more personalized, L3 and R3 buttons can now be assigned specific actions, catering to your preferred playstyle.
Wrapping It Up!  
Tekken 8 promises to be a game-changer in the world of fighting games, with its release date, cross-platform play, character roster, and innovative gameplay mechanics generating a significant buzz among fans. Whether you're a seasoned Tekken veteran or a newcomer, the game's aggressive yet accessible approach ensures a thrilling experience.
In case you were searching about the release date of Tekken 8, I hope that this blog has been of help to you. If there are any other queries related to the same, please let me know. All you need to do is scroll down until you reach the bottom of the page and leave your comments and doubts in the box below. And I will be there to answer them all for you! Also, stay tuned for more updates as the release date draws nearer!
Read Also: