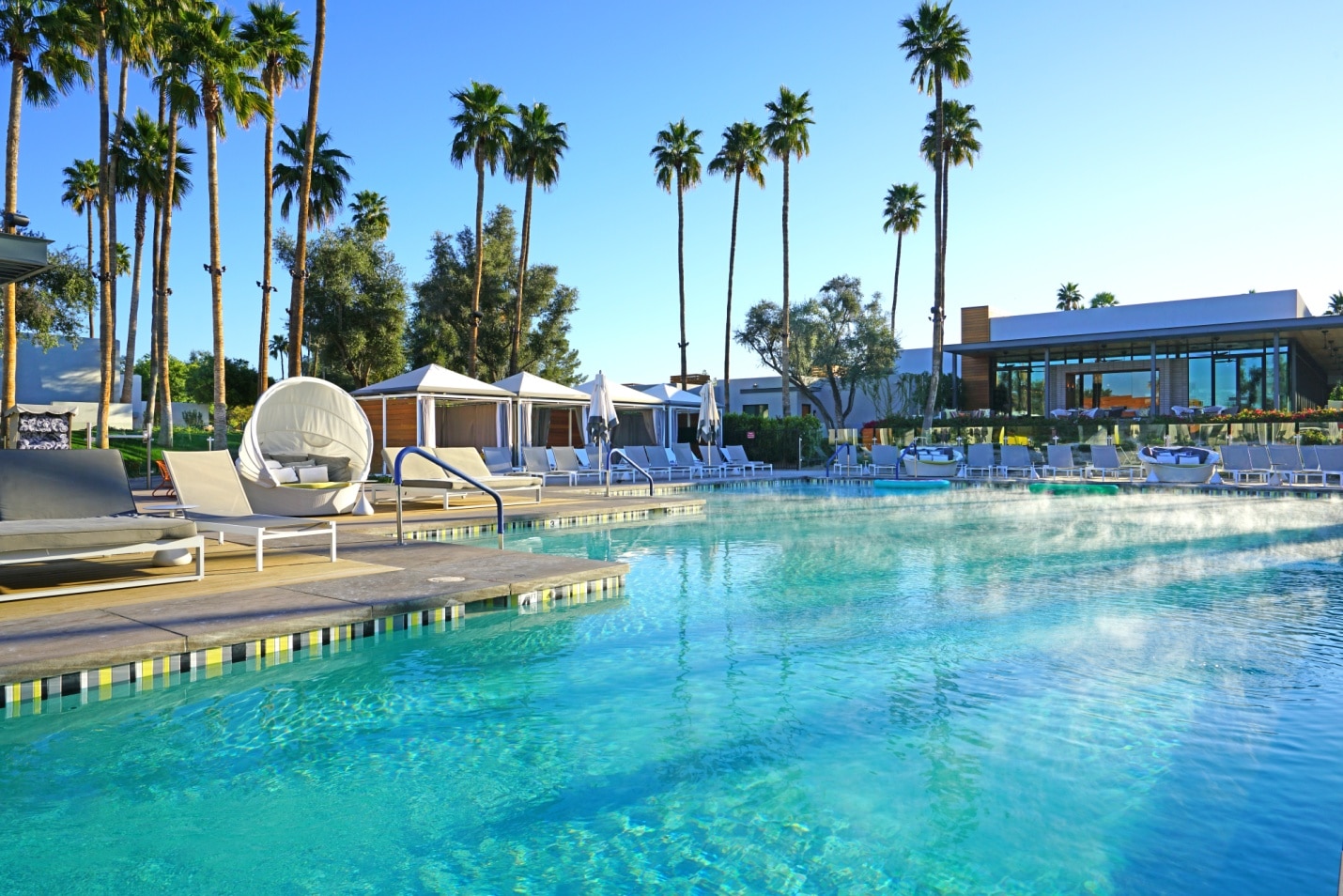 A lot of people think that SEO belongs to the realm of tech companies and startups that provide some kind of vague, virtual product or service that nobody really understands but claims to anyway because it's hip. Of course, we know that's not the case: pretty much everyone and everything that wants to succeed in the digital landscape needs SEO, and it's not just the smug techies; everyone needs to get on the SEO train.
By far, one of the most overlooked sectors with regards to search engine optimization is the hospitality industry. It makes sense, though; the hospitality industry has always been considered one of those evergreen industries that will always have a market, why bother marketing? And for the most part, that's true, unless of course, you're a small Bed-and-Breakfast or an independent inn, then you're in trouble.
The hospitality industry can get pretty competitive; this is true both in the real world and in the digital world, where searches for "hotels in [insert area here]" can yield hundreds of results. So how do you and your humble hotel stand out? Well, that's what SEO is for: it's your main tool for success in the virtual world and is the quickest, most effective way to make sure you outrank competitors in search results. Compared to other marketing methods like traditional advertising, or flyers, or heck, even social media campaigns, Hotel SEO is still the most cost-effective way to turn clicks into clients.
Tips to Improve Your Hotel Website's SEO:
Implementing an effective SEO strategy for your hotel is crucial in surviving and thriving the digital world and something you should definitely start on today (if you haven't yet already). Here are some basic ways of implementing effective SEO for your hotel.
Give Your Page Titles and Descriptions A Unique Feel
Your first step would be to apply the same kind of unique branding you have for your hotel on your hotel website. This means creating a distinct personality for all content, and that starts with unique page titles and Meta descriptions. A brief refresher in case you've forgotten: the page title is the text that appears at the top of the page and is also what appears in search results, while the Meta description is a 1 or 2 sentence description of what your page is about and it usually goes under the page title in search results.
These 2 seemingly insignificant details are actually extremely important aspects of SEO, considering that these are the first 2 things both Google and people who search for your particular keywords will encounter. A well-crafted, optimized, and unique page title and Meta description make your website look attractive, not to mention legitimate. Each page on your website should have unique titles and descriptions, not only for branding consistency but also to help you rank for more keywords and provide your site with a comprehensive map for Google to crawl through.
Your hotel's IT manager or webmaster should be able to do this. However, if you're running it on your own, you can edit these via HTML or, if you have one, through your Content Management System, or CMS.
Pro tip: keep your hotel branding consistent. In places like New York or Los Angeles, branding strategies are a multi-million dollar industry in and of itself, which should inform you of how important it is for any company. If your hotel's branding caters more towards high-end customers, the page titles, Meta descriptions, and general webpage content should all move towards that.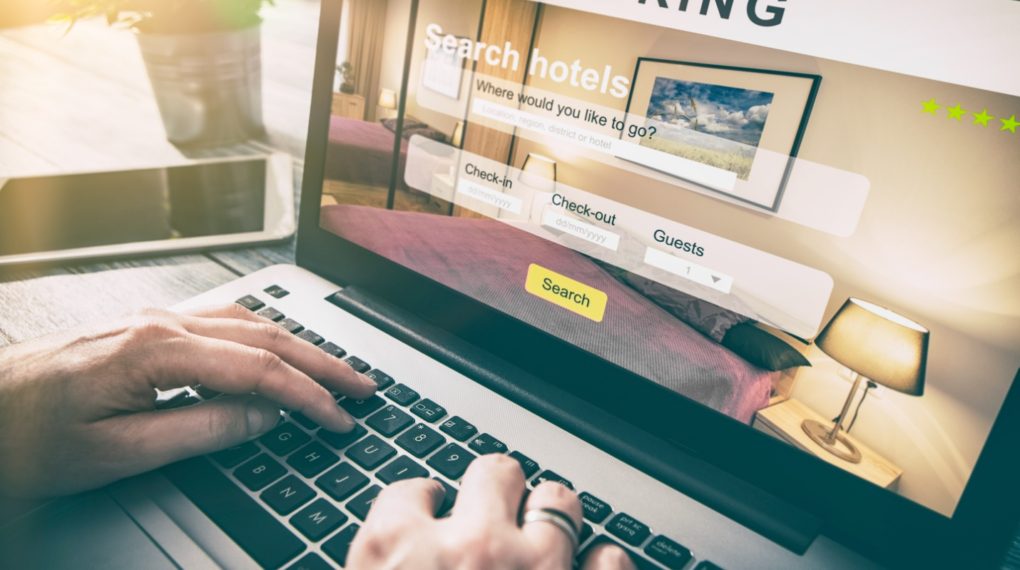 Do Keyword Research Regarding Your Industry and Apply It
Of course, all that fancy branding and content won't do you much good if you don't have the right keywords for it. Apply your research skills and look up what keywords to use for your hotel webpage. Again, IT managers and webmasters can help you with this, but if you're a big D-I-Y fan (or if you're running a small operation), there are free web tools out there and hundreds of websites that teach you how to do proper keyword research.
Keywords are the heart and soul of SEO, they're the ones that make the whole thing work. These special phrases and words are the most searched for terms on search engines, so naturally, having those terms on your site means that you rank, and having those optimized (i.e, avoiding keyword stuffing, organic keyword insertion, etc.) means that you rank higher.
Once you find out which keywords are ranking for your specific industry, area, or anything related to your products and/or services, apply this throughout your website, but be organic about it. This is important because search engines like Google have come a long way since the early 00's; they're a lot smarter, can tell when a page has been stuffed with keywords, or if you're artificially boosting your rank via blackhat methods. Don't try to game the system!
Content Is, And Always Will Be, King
But the best way to make use of your new-found SEO skills is to create high-quality, highly relevant content. This content can range from blog posts that you can post on your hotel's site, informative articles that you can send to partner blogs, infographics, and many, many more.
The key terms in that, however, are high-quality and highly relevant. That means writing content that people will be interested in and content that is well-written, checked for grammar and edited to contain both SEO and elements of good writing. This is crucial because studies repeatedly show that websites get repeat visits solely because of the content they churn out.
Not only does maintaining a consistent content strategy make your hotel's website look more modern and interesting, it also helps you rank higher than your competition, specifically because Google and other search engines will see your page and think that it's just more unique and thus worthy of the #1 spot. Of course, that's a mild oversimplification of how Google's complex algorithms work, but that's kind of the gist of it.
Get On it ASAP!
SEO, specifically local SEO, is a potential gold mine for independent hotels and inns, mostly because they can help you corner a very specific area of the market. Now, you may think that SEO is a young man's game, and, well, you're right. However, it doesn't hurt to teach old dogs new tricks!
Read Also: