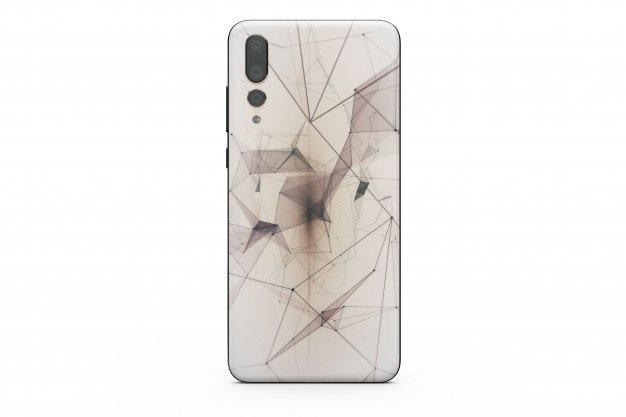 Smartphones these days are quite expensive yet fragile. Just like the other smartphones, Google's own Pixel 2Xl also follows the same trend. It comes with a trendy sleek design and fragile body. If you have a Google Pixel 2 XL, you would surely want a protective case to cover it up and save it from physical damages. As the phone comes with a huge bezel-less glass display, it is more prone to screen cracks due to physical impacts. One simple way to protect your precious phone is through the endless variety of designer smartphone cases available today in the market which not only protects your phone but also gives it a unique designer appeal.
Looking for the best covers for your Pixel 2 Xl? Well, we understand how important it is for you to find just the right one. Whether you are looking for minimal, leather, flip or clear cases, we have covered it all for you. Here is a list of some of the best Pixel 2 Xl cases you can consider buying:
1. Daily Objects' Real Leather Wallet Case:
People who like leather covers must try this protective leather slip case from Daily Objects. These cases are available in a lot of different colors and photo-realistic prints. It provides full coverage and has an open top which provides easy access. Moreover, it has a back pocket, which can be used to carry cash and cards. This makes it easier for you to move without a wallet.
2. Google Earth Live Case:
These official cases by Google are all you will need to protect your phone and make it shine at the same time. These dual-layered polycarbonate cases have a smooth TPU body with precise cut-outs for fingerprint sensors, ports, camera, and buttons. These cases are available in several different designs which are directly picked from Google Earth. Moreover, with the Live Case app, you can give your phone a matching look by having the beautiful landscape on the cover as the wallpaper of the phone. However, this case fails to provide protection to the bulged out camera.
3. LK Ultra Clear Case:
If you like clear covers, LK offers you a nice combination of style, convenience, and protection. These cases are made from flexible and clear TPU material, which will be hardly noticeable on your phone. Your smartphone will be fully viewable with these covers and the thin clear layer makes you feel the case isn't even there. However, the TPU material, besides offering a smooth touch, is anti-slip. This ensures a firm grip leaving least chances for your phone to slip out of your hands.
4. DailyObjects' Printed Cases:
If you like your smartphone covers printed, Daily Objects has a wide range of printed cases for your Pixel 2 XL. These cases made from polycarbonate, are thin and lightweight but hard. They have a smooth seamless surface, which feels great in hand. Apart from providing incredible photo-realistic print qualities, Daily Objects also offers a lifetime replacement guarantee on these prints.
5. Moment Photo Case & Wide Lens Kit:
These cases, which offer protection and class in one single case, is an amazing work of Moment. The outer shell is made up of strong TPU and PU and has an inner sheet, which is made up of soft microfiber. These cases are available in two different types of back plates, PU leather and wooden. Moreover, this kit comes with a detachable wide lens which allows you to take 2x wider photographs. These cases are a great choice for passionate photographers who are yet to buy their own DSLR.
6. Spigen Tough Armour Case:
As suggested by the name, these Pixel 2 Xl cases are minimal yet very tough.  The major focus of these cases is providing durability to your phone. These cases are made up of dual-layer polycarbonate and TPU material, which protects the phone from regular drops. However, these cases are very sleek and slim and do not add any extra bulk to your phone. In addition to these, the front corners and cut-outs are raised to protect the screen and the camera. Moreover, the dedicated buttons of the case protect the original buttons and offer a tactile response.
Hope this list helps you find the best Pixel 2 Xl cases for yourself, which will suit your personality and provide your smartphone with the kind of protection it needs. As the importance of a smartphone is increasing day by day in our lives, it has become very necessary to protect them and modern smartphone cases are the best economical way to protect these devices and increase their lives as well. If you are concerned about finding the perfect matching smartphone case for your mobile, you can always browse through endless websites like Daily Object, spigen, etc offering a huge range of protective cases at very affordable prices and get them delivered right at your doorstep without any hassle.
If you want to know about the those 7 Trending Pixel 3 Cases that you must Buy in 2019 then you should visit here
Read Also: