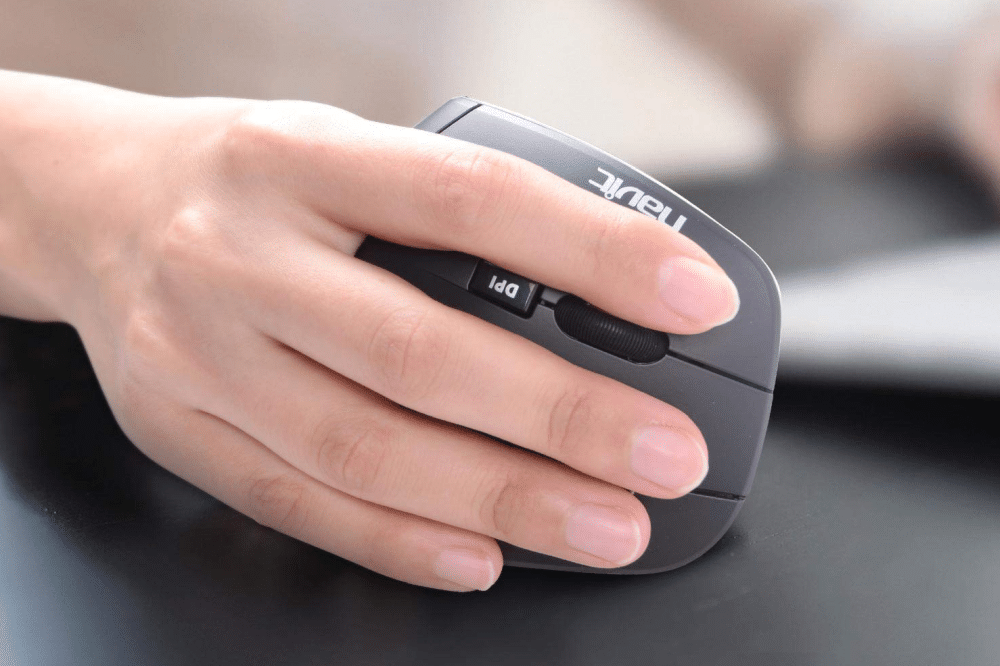 It's no good having a good computer, a comfy chair and desk if the mouse used with your personal computer doesn't live up the reputation. Havit Vertical mouse is what you need.
One of the best ways to avoid debilitating carpal tunnel issues that can put you out of work or gaming is to simply switch to an ergonomic mouse. If you're gaming or working, you want an efficient, responsible and comfortable mouse. A regular mouse isn't going to be good for prolonged use, while a vertical, ergonomic mouse works to eliminate RSI or Repetitive Strain Injury brought on by overuse of your hands clicking a mouse.
I've been using a Havit vertical mouse for a few months and can say this is truly one of the best ergonomic mice currently on the market.
Regular Computer Mouse – a Changeable Risk Factor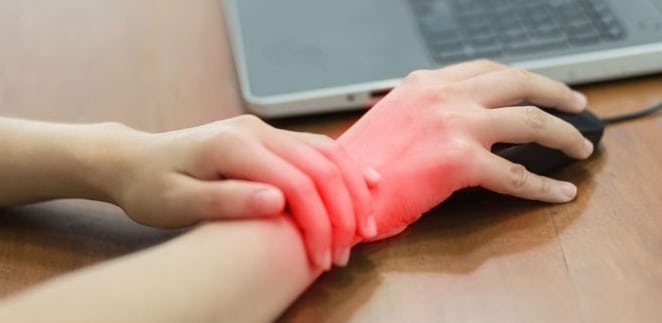 One of the best things I've done in terms of ergonomics was to ditch my ordinary computer mouse and switch to a vertical mouse instead, such as the Havit wireless. It naturally fits into my hand without having to twist my wrist. The wrist remains in a comfortable neutral position without any compression of wrist tissue.
You'll find you can use an ergonomic mouse like this comfortably hour after hour, as your wrist and arm are at a comfortable handshake position that is also our natural "at rest" posture.
What's so special about HAVIT Vertical Mouse?
They were founded in 1998, offering an excellent range of consumer electronics with unbeatable value.
HAVIT is a name trusted by thousands. Because of review systems on e-commerce sites such as Amazon, product quality can be researched and validated before you buy with ease. The Havit consistently gets high user ratings on Amazon and other e-commerce sites.
Products such as the Havit 2.4GHz mouse are manufactured and thoroughly checked to stand the test of time.
Consistently awarded Amazon's Editor's Choice award and other acknowledgments, such as "Best Ergonomic Mouse" by Ergonomic Trends.
All HAVIT products come with a 30-Day Money-Back Guarantee as well as a 12- month guarantee on the product.
HAVIT Ergonomic Wireless Mouse
 This 2.4GHz Optical Vertical Mouse with its scientific ergonomic design encourages healthy wrist and arm positions for less strain, but also for smoother movements. The mouse requires 2 AAA batteries which aren't included in the deal.
The mouse's dimensions are 75 x 123 x 62 mm or 4.9 x 2.4 x 2.7 in inches. The mouse is also wireless, making use of a USB dongle. I found that you get more or less a 10 meter or 30 feet wireless range. The dongle fits in a slot within the mouse. With this mouse, there is no need to install any driver and it comes with a nano receiver that you can plug into a USB port and start using it immediately.
The mouse which works with Windows, Linux, and Mac, comes with an ON/OFF button which you'll find at the bottom of the mouse. It also helps you save battery when the mouse isn't in use.
It is made with a robust matte black plastic. You'll find 6 buttons with this mouse – left and right-click buttons, forward and back thumb buttons. A scroll wheel as well as a DPI adjustment button. It's got the ON/OFF button too, as mentioned. To get everything up and going again once, you've been away from your computer for a few minutes. You just give your mouse a wiggle and the red optical sensor lets you know you're ready to go again.
DPI – More Sensitivity on Range of Surfaces
 This mouse comes with three adjustable DPI -800/1200/ 1600. These DPI settings can be configured with the DPI button in the middle. With Optical Tracking Technology you get more sensitivity than what you'd get with a regular optical mouse. It amounts to smooth and precise tracking on a wide range of surfaces.
Pros:
The 3 DPI levels ensure more mouse sensitivity.
No driver needed – it's just a case of plug and play.
Cons:
The mouse is only suited for right-handed people.
Conclusion:
The truth is most people only realize they have repetitive strain injuries once they can no longer hold their mouse and work at their computer. Fortunately, there is something you can do to prevent this from happening and prevent debilitating wrist- and hand pain.
I've now resorted to an ergonomic vertical mouse where I have my hand in a 'handshake' posture. This mouse is no fad, it can genuinely help you ward off inactivity with your computer and mouse and relax your hand and manage future aches and pains.