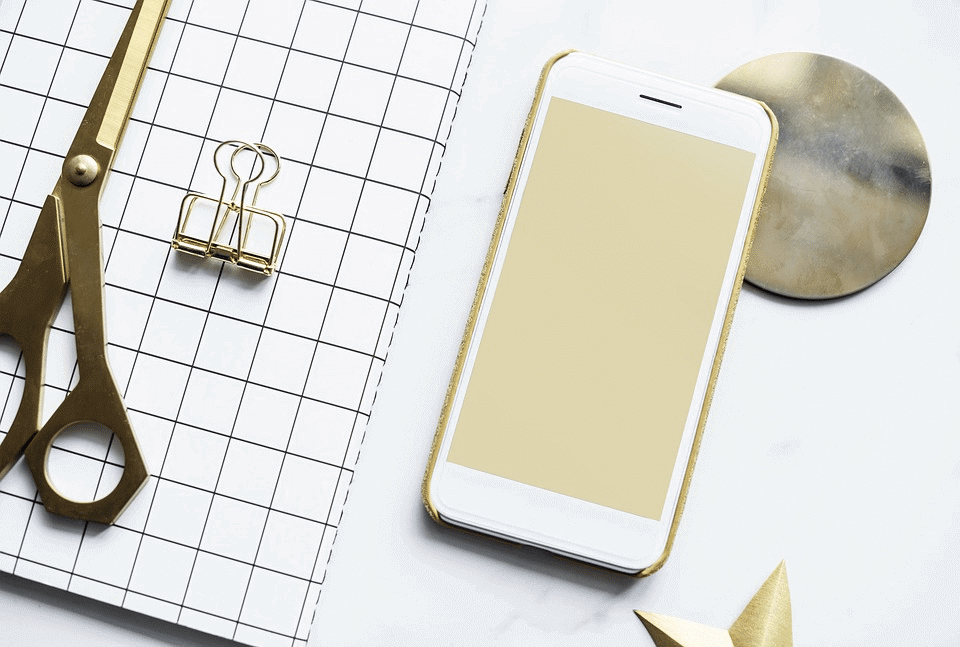 As the owner of a start-up enterprise, chances are that you opted for the BYOD policy in the initial stages to keep costs low. But, now that your company is established and growing quickly, it may be time for a change of strategy and issue devices to your workers. In an era when the threat of data breaches, hacking, malware, and other forms of cybercrime is a harsh reality, protecting sensitive information is more critical than ever. Accordingly, think about getting your employee's company phones that they will use for work-related tasks only.
Is it Really Crucial to Issue Company Phones?
It is if you check these statistics released by Lifewire. Close to 50% of employees working in companies with a BYOD policy allow friends, family, and outsiders to use their devices. Even if their employers insist on auto-lock features, at least 33% choose not to use them. Another 33% of workers admit that the company data on their devices is not encrypted. The most worrying figure of all? Almost 25% of employees have become targets of malware and hacking at some point.
Given this situation, your IT team may advise that you invest in company mobile phones and other gadgets to keep data and other sensitive information secure. Before you start handing out devices and removing company details from employee devices, you may need to keep a few factors in mind regarding the use of cell phones, in particular.
1. Your Employees May Not Want to Carry Second Cellphones
Did you know that over 90% of American adults have a cell phone of which 77% own smartphones? Given that most contemporary phones are capable of performing a stunning range of functions; your employees may not appreciate having to carry around an extra device. To get around the problem, check with your people about the phones they would prefer and insist on their having it along only during working hours or when they're on the field for work-related activities. Like, for instance, when meeting with prospective clients or providing on-site medical or cleaning services.
2. Reaching Your Employees Could be Easy
As explained above, if you provide services where workers need to work with customers on-site, issuing a company phone can ensure that they're always accessible. You can get in touch with specific employees and direct them to the location where they're needed next. In case of time-sensitive situations like the need for a data breach containment or treating a medical emergency, being able to contact your team may be absolutely imperative for the success and reputation of the business.
Giving out company phones can allow you to hire remote, more economical offshore talent, or let your team work from remote locations in different cities or even, countries. This strategy could prove to be useful in cutting back on the costs of expanding office premises and incurring additional overheads.
3. Issuing Company Phones CAN be Cost-Effective
If you were under the impression that investing in cellphones for your people may work out to be a significant cost, know that most providers and carriers offer you packages that include gadgets and economical service plans. Scout around the companies in your city, and ask for the best deals they have. With various service providers competing for your business, you might just find a program that comes with the facilities, applications, and types of devices you need. As this feature on the Forbes magazine explains, using some aggressive negotiating, you could get the most budget-friendly deal with say, more minutes, messaging, and data. Choose the bundles that best match the kind of operations your company conducts.
It is also advisable to discuss in advance how the provider will manage the need for upgrades. Be aware that most cellphone technology remains viable for around 2 years after which you will need newer devices that are speedy and efficient. And, the more advanced features could offer better protection from cybercrime.
4. You May Have to Hire an Expert Maintenance Team
Having a network of company phones with your people using them all the time is no doubt convenient. But, you'll need to hire the services of an expert team who can keep the gadgets maintained and in top working order. You'll also need to upgrade the technology from time to time with updated software and security applications to prevent the possibility of malware. Keep in mind that when you have an integrated network of devices, any malware or viruses affecting one device can spread to the others quickly.
Your team will conduct workshops to educate your workers on the use of the devices and the precautions to keep in mind. Like, for instance, refraining from opening suspicious emails and downloading attachments into the phone. Above all, in case of lost gadgets, your IT team can quickly track down the device and remotely wipe or encrypt the information before hackers retrieve and misuse it.
5. You Facilitate Supervision and Higher Productivity Levels
An additional advantage of remaining connected with your employees and being able to monitor their mobile phones is that you can raise productivity levels. Having company phones discourages people from spending work hours on gaming and other wasteful activities. You can also supervise the location and actual time your remote employees are spending on working. Further, when you issue phones, all of your employees will be using the same applications and software. As a result, the uniformity will help streamline their communication and relaying of documents and other information to and from the company networks and amongst them.
Even though you routinely reimburse employees for their mobile phone bills as in the case of the BYOD policy, they may not be interested in using their personal phones for company use. Further, the threat of data breaches and other incidents of cybercrime is now making more companies change their BYOD policy and switch to issuing company phones and other devices to their employees. It could be time for you to take that crucial next step in the growth of your business too.
Read Also: