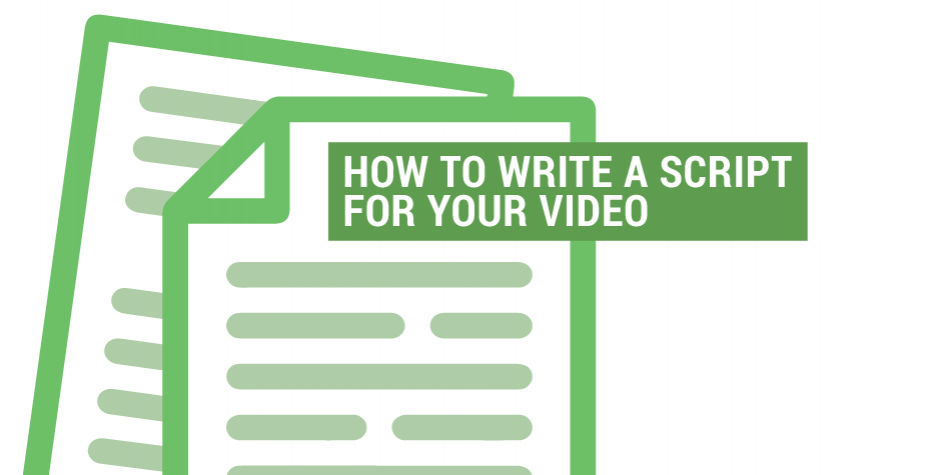 The quickest and most efficient way to market a product in this generation and age of technology is with the help of videos. Marketers all over the world are now understanding the fact and are making effective bids to utilize the power of social media as well as the visual media to communicate their brands and their stories effectively to their intended target audience. Scriptwriters who write video marketing scripts, either by the help of ads, short video clips or otherwise, are in high demand these days by every brand and its managers.
With the growth of writing video marketing script, writing from home has become a major trend. We here are going to make a shortlist of how any aspiring writer can write a good quality video marketing script that brands would die to get their hands on.
How to Write A Video Marketing Script:
1. Keep the script short:
Most traditional tv ads don't go beyond thirty seconds to a minute. There is a reason for this. No one really wants to see advertising while they are watching their favorite program on TV. The same goes for when they are trying to watch a video on YouTube. In fact, it is even harder to keep the audience engaged in a YouTube video. Which is why you have the skip after five seconds option present. Therefore, it is highly prudent that you keep the script of your video really short. It should be crisp and make sense to your audience.
2. Put your message in the first few second itself:
Like it is mentioned earlier, no one has the patience to watch a full-length advertisement on any platform. Thus, it is only but mandatory that you, as a marketer, manage to put the entire message and ethos of your brand in the very first few seconds of the advertisement. That would make sure that especially when you advertise on a digital platform, you will grab eyeballs with your message, even if your ad is finally skipped by the person who was watching it.
Focus on the visuals like bright colors and close-ups, so that your viewers literally stop scrolling and start watching. Once you know you've got the viewer's attention, you can give your message more focus. Consider checking some testimonial and explainer video script examples before getting started with the production and marketing.
3. Speak directly to the audience:
Everyone likes to feel that a particular product is made exclusively for them only. It makes the brand exclusive to them. Thus, by speaking directly to the audience and by using directive words like 'you,' 'your' and others you ensure that the attention of the audience is glued to the message that is being delivered by your marketing campaign. The audience really and truly needs to trust your brand and its intentions before they decide to make a commitment to them.
4. Deliver your message in the correct tone:
The tone of your message is very important. In fact, you can even see it in your daily life that the tone of the individual actually matters a lot. If you are friendly to your audience and do not talk down to them and their needs, they will slowly but surely begin to trust you. This is not going to be the case if you talk over them and try to dictate them about their needs. Know your consumers well and choose what tone would actually be suitable for them. It depends a lot on the age group of your target audience and their occupation, position, and station in life. You can talk to a kid in a certain way, but the same tone cannot be used if your target audience is an executive in a Forbes 500 company.
5. Tell a story through the video you make:
Telling a story through your video content while promoting your brand is essential because no one wants to see a marketing exercise with the help of a video that makes absolutely no sense. Even if your communication is about six seconds, there must be at least some story that is to be communicated with the help of the video. A lot of organizations and brands actually end up missing this very crucial point of communication while briefing someone about writing a video marketing script. Your story should be subtle but connect to your audience on an intimate level.
6. The using of humour should be done wisely:
Humour while being an extremely effective tool of communication is one such element in a marketing communication exercise that can be most easily misconstrued. Make sure that all the humorous elements that you use do not intentionally or unintentionally end up causing someone harm or distress. Make sure that the use of humour actually supports the message you mean to convey to your audience.
7. Pace the dialogues:
Make sure that you actually pace your dialogues well and do not end up making your onscreen characters speak at the pace of lighting. Your audience too needs time to process the information that the brand is trying to communicate to them. Moving too quick while trying to deliver your message might just backfire on you as your audience will grow distracted as to what your message is. And that is just the biggest blunder that your brand communication team can end up doing.
Thus, now that we have the tips and tricks of the trade ready right at our fingers tips for making a great video marketing script for marketing a product let us just not waste any more time and just get to it! Because, believe it or not, it is actually as easy as writing paper services online.
Read Also: