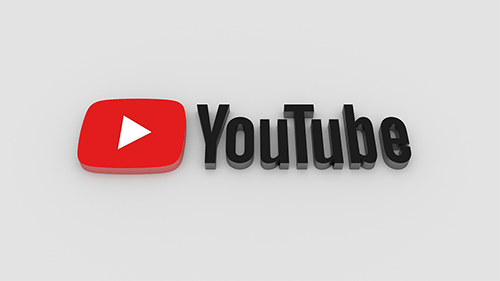 Nearly all of us enjoy watching videos online. There is no other site that is better than YouTube when it comes to watching your best videos online. In fact, this platform is the most famous video portal that features online videos from any category. You will be able to find any video from any part of the world on YouTube. The platform has more than one million active users who watch videos for more than six billion hours each month. This article reviews the best YouTube video downloader for your PC.
10 Best YouTube Video Downloader for PC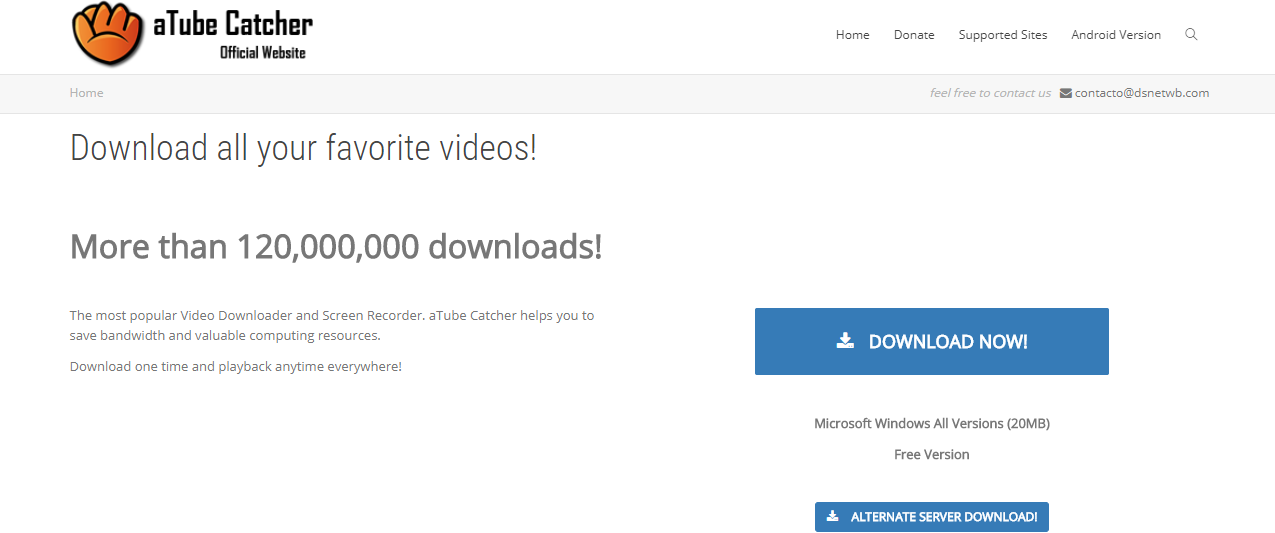 A TubeCatcher downloads YouTube videos on PCs that run on Windows OS. You can also use the same platform to download videos from other popular sites other than YouTube. You can also use TubeCatcher to convert your videos from one format to the other. Also, the app can make custom DVDs, capture streaming videos, and screen record with just a few clicks. Its interface is quite simple with particular areas that are assigned to each function. It has the ability to read the window clipboard content apart from featuring the drag and drop option. Another attribute that makes it the best YouTube video downloader for PC is the fact that it is compatible with all video formats.

This application allows you to download YouTube videos to the hard drive of your computer. After downloading your favorite videos, you can view them offline or convert them into a suitable format for XVid, Windows media, iPod, PSP, iPad, and mobile device.  The free version of this software takes a few minutes to convert your video into the desired format. It also has new features like the video toolbar and resuming facility. It is an extremely easy YouTube video downloader that comes with an intuitive interface. The solution may appear to falter a bit, especially when downloading long videos but the fact that you get access to a high speed at no cost makes the application worth the effort.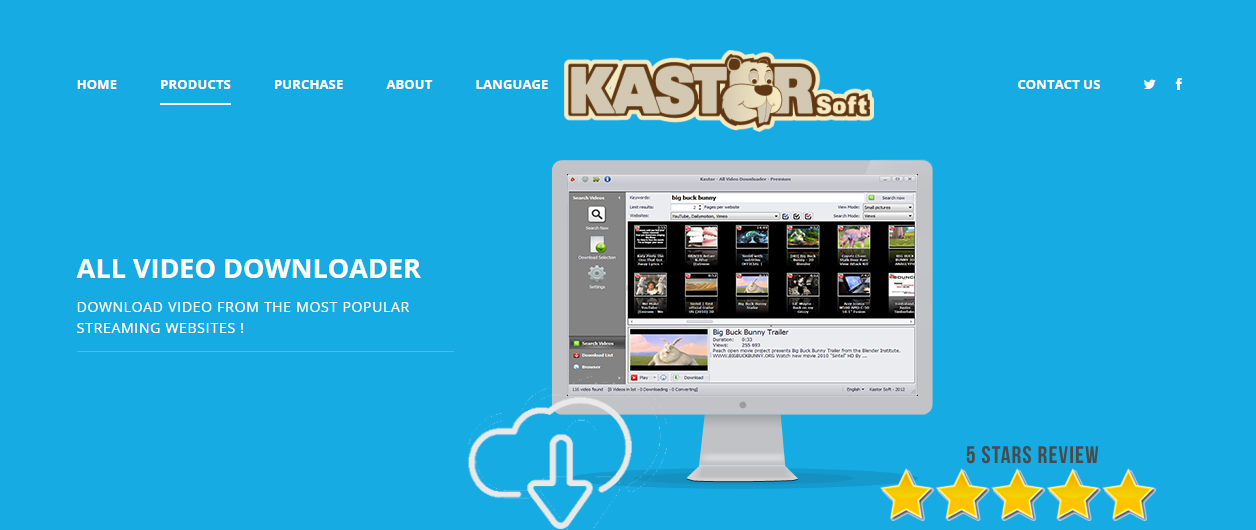 This is a YouTube video downloader for PC that allows you to search for your beloved videos from several options for future viewing. You can use this solution to download videos from other video streaming sites apart from Dailymotion and Vimeo in addition to YouTube. All you need to do is paste the URL of the video you wish to download from the search engine and filter the site that runs these searches before it can present the output as a list or thumbnails.
You can use this interface to find, preview, watch and even download your videos. The program also has a wide range of output extensions for downloading videos and you can use it to extract AVI, MPEG, WMV, and MP4 audios. The software allows you to configure your specific settings in advance for iPhone, PSP, iPad, and PS3. Some of the options you can set manually in this interface include the appearance and size of your video, codecs, frame numbers per second and many more.
This application allows you to download your favorite videos from YouTube within a few minutes. It comes with several options that support a broad range of options. This program is small and occupies little space on your hard drive. It may not have the best layout in the market but you will be able to download the YouTube videos in an effortless manner. It is a stable app that allows you to play your online YouTube Video directly using a separate video player. You can download your desired videos with a lot of ease using this app.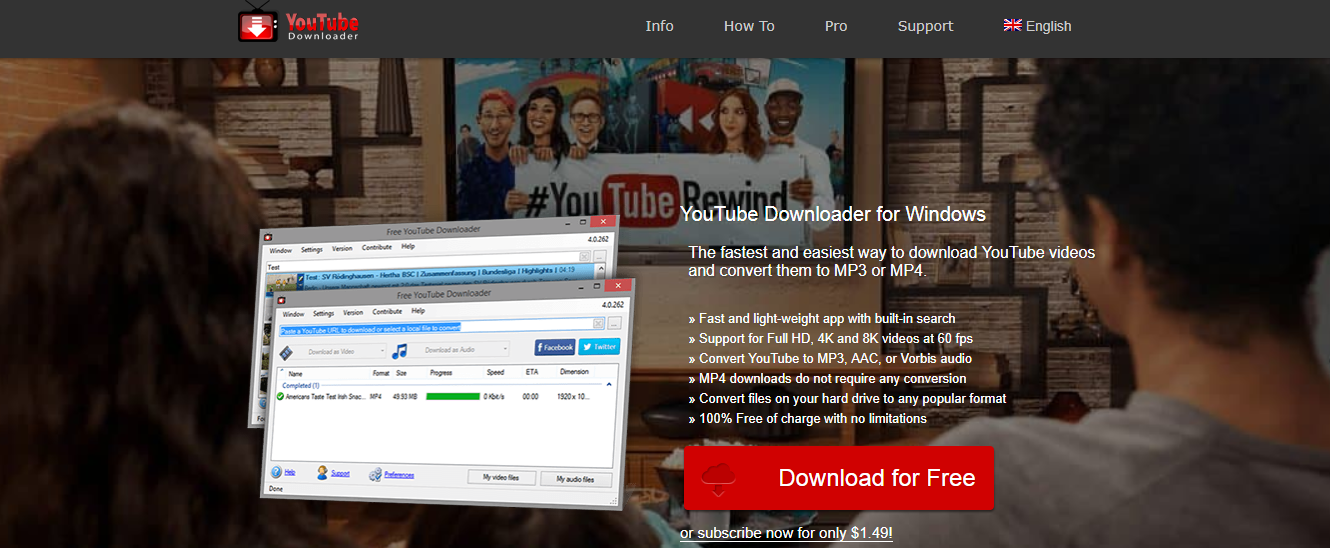 The free YouTube downloader allows you to watch your favorite videos wherever you are and whenever you fee. You can use it to download your videos within a few minutes and with no hitches at all. This application is simple, has a plain layout, and does not offer the user with many features but it does exactly what you are looking for. This download manager allows you to download your YouTube audio and video content in various formats like AAC, MP4, MP3, or AVI. It will download your videos at a faster speed without compromising the quality of the file. It is an easy to use application with its uncluttered design and limited options. They also have several help options that guide users through the process of detailed information, using photos and also a discussion forum for you to pitch in your quarries.

This app is among the best YouTube video downloader that allow you to download MP3 and HD videos from YouTube. Therefore, you can enjoy watching your favorite videos even when you are in a place where there is no internet connection. You can use the Ummy video downloader to download HD videos using a video extension you choose and also extract the soundtrack only in the MP3 format for any video.  The app offers a straightforward and fast solution at no cost.

This is a free best YouTube video downloader that is available for Windows and Mac. You can use this software to download audio and video from more than 1000 online sites including YouTube. One of its top features is the ability to either download your playlist from YouTube in batches or one by one. Also, the software allows you to convert the videos to over 153 formats or download them in their original formats. You can also extract the audios from YouTube videos. However, you need to upgrade it with a minimal fee to get access to the solutions premium features. However, you can use the free version to download YouTube videos directly.
This application comes with an exclusive notion that allows you to capture the soundtrack or music from a YouTube video. Most YouTube videos come with music such as slideshows that have still images, a video camera that focuses on a given object, and kaleidoscopic effects. It also allows you to download and save the videos. Like other free best YouTube video downloader, you can use this software to play your files later and share the downloaded content with your buddies.
The drop-down menu can be used to select the desired quality of audio output at a quick speed. Some of the features you will find on the basic interface include the URL video section, Save To destination folder, and drop-down menu. It is uncluttered and well arranged making it an easy YouTube video downloader. You can track the process through the status bar and click the checkbox to delete the post-conversation of the videos. Finally, you can use the Saturation and Hue slide bars in the coloring option of the interface.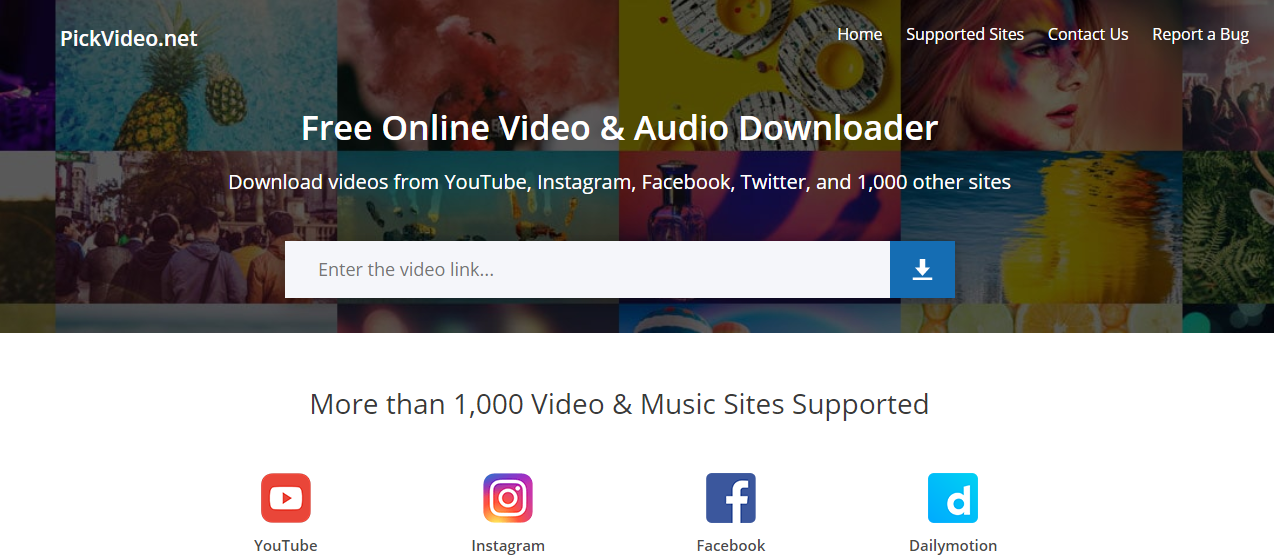 This is a free online YouTube video downloader for windows 10. You can use this tool in installing MP3 and video from YouTube with a lot of ease. All you need to do is install this application on your Windows 10 PC before you can open it. You can use its search box to search for the desired video by simply typing in its title. It will use these keywords and its interface to fetch results from the YouTube Platform. Finally, select the resolution you wish to use and click on the download tab to get the video on your PC.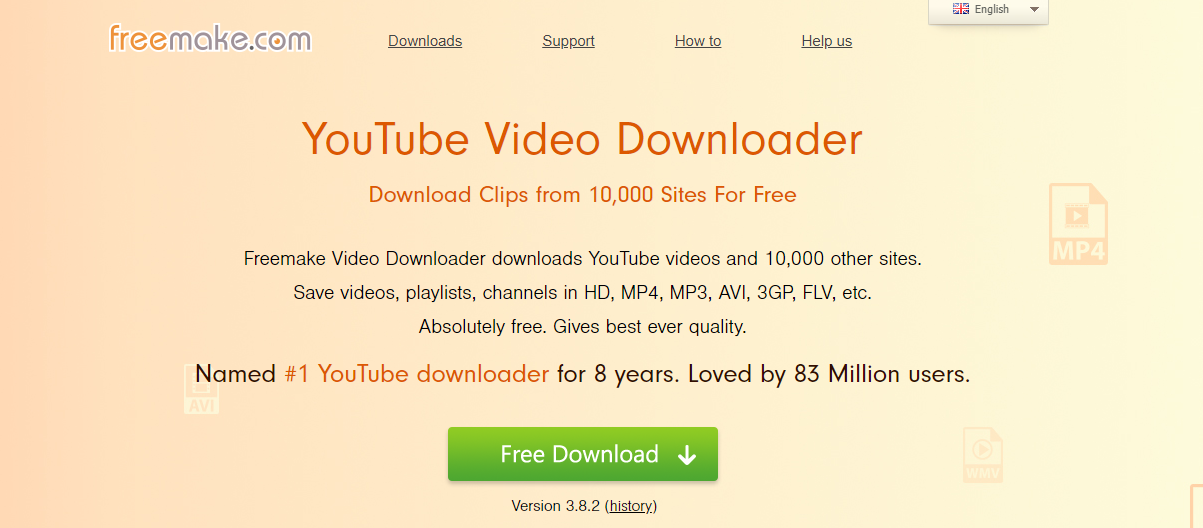 Apart from YouTube, you can use the Freemake video downloader to download videos from Vimeo, Facebook, Dailymotion, Hulu, and more than 10,000 additional websites. It's a simple program that you can even use to download videos on a daily basis. It has a one clicks mode for ease downloading of videos. The application is efficient, easy to navigate and extremely fast. The tools allow you to convert your videos into various formats including MP3, DVD, 3GP, WMV, MP4 and AVI among others. You can also create music visualizations and image slideshows and upload the completed product to YouTube directly. You can also convert your videos to be used on all the other devices without compromising on its quality.
In summary, this article presents 10 best YouTube video downloader for PC. You can choose one of them depending on your unique needs. The good thing is that most of them are free and still offer high-quality results.
Read also: