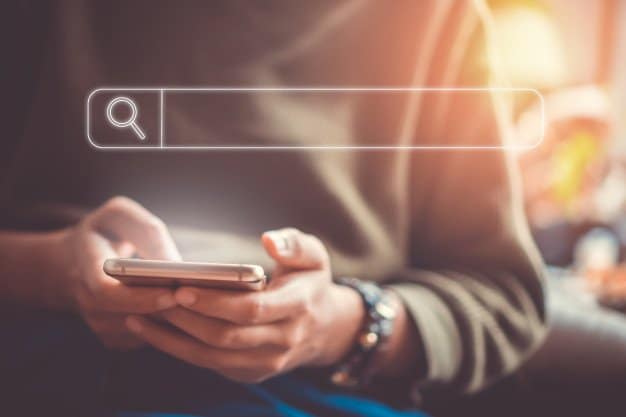 One of the most important pieces of software that you need on the services that allow you to access online content is the web browser.  Most of the Android devices come with pre-installed web browsers. However, all these browsers will not give you an assurance of a reliable and smooth browsing experience. The play store has a long list of their party browsers that can deliver a fast browsing experience your way. This will help you to consume the very little amount of data. This article discusses to best Android browsers that are available for your use. After going through this list, you will discover that they have top-notch performance and all the necessary features.
Top 10 Best Android Browsers
If you ask me, which is the most important app in my device. then without a second thought, I would say the android browser or any kind of web browsers. as we spent most of the time searching for things on the internet. and the browsers provide the gateway to connect the internet and your device.
There are several best android browsers out there in the play store. Only a few can come on top. what do you think what made them popular among the people? it is their personalized features that make the browsing super smooth.
Here in this article, I have handpicked some of the best android browsers that I have used personally and felt that they need to be brought into the spotlight.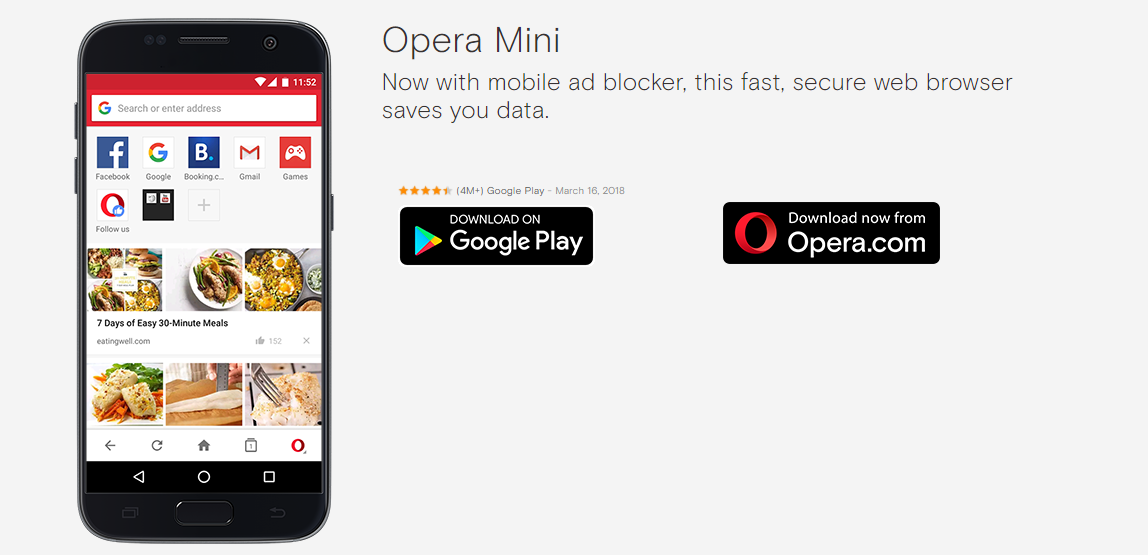 This is a familiar iOS and Android browser that are pretty fast and will help you to save on data usage as you browse. You can use it to download your videos from the various social media platforms with a lot of ease. This app is lightweight, free, and has all the required features that will guarantee you maximum satisfaction. Some of the features that come with this app include private browsing, speed dial, night mode, news update, and data tracker. It uses the data compression and cloud acceleration technology making it fall among the best Android browsers. It has an intuitive interface, integration protection, and is fast and saves on data. However, it has limited add-ons.
Google Chrome has more than one billion downloads and users will tell you that it is the best browser for Android phones. Most devices come with this browser pre-installed on them. it has all the necessary features that a browser should have including the incognito mode, Google voice search, safe and fast browsing experience, in-built Google translates, article news display, HTML 5 support, unlimited tabs, and desktop synching among others. It is a free and trustworthy Android browser that comes with the Chrome Dev and Chrome beta versions. It delivers a reliable and fast browsing experience, inbuilt features for saving data, and high control over tabs. However, Google Chrome does not have add-ons available.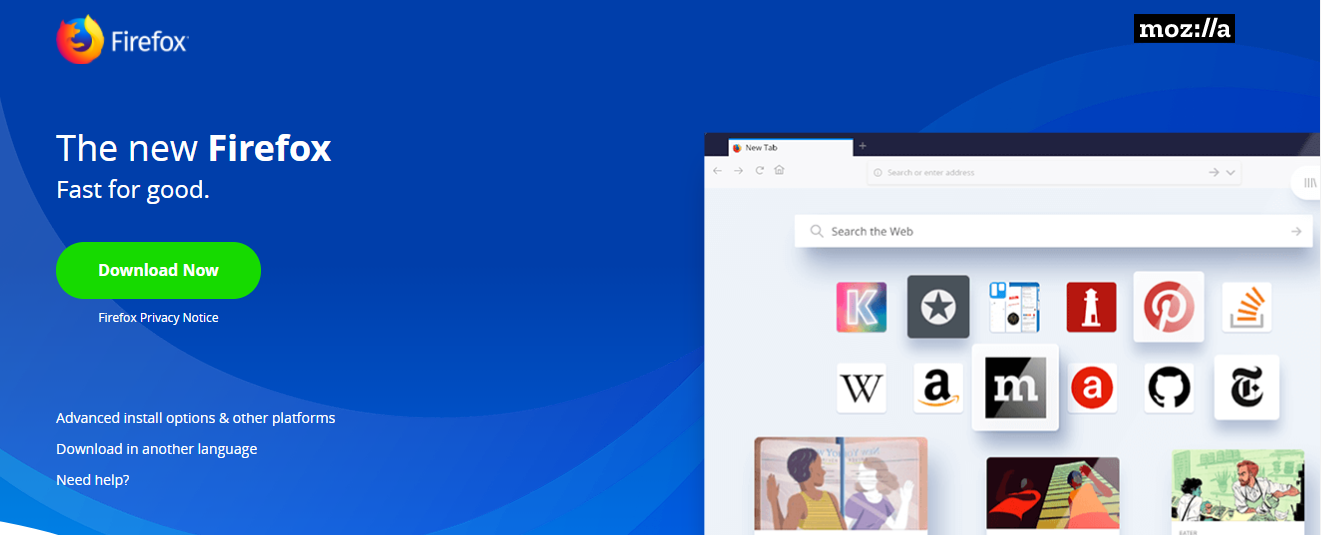 Firefox one of the best Android browsers for android phones that gives each user a remarkable browsing experience. Some of the features include add-ons support, Firefox sync, HTML5 support and its ability to allow multiple panels.  You can use your iPhone to send web and video content to a TV that has supportive capabilities to stream. You can access this secure Android browser in the Play Store for free. Firefox will grant you easy access to top sites and supports quick link sharing on Skype, Twitter, Facebook, etc. However, heavy content pages may not load smoothly on this browser.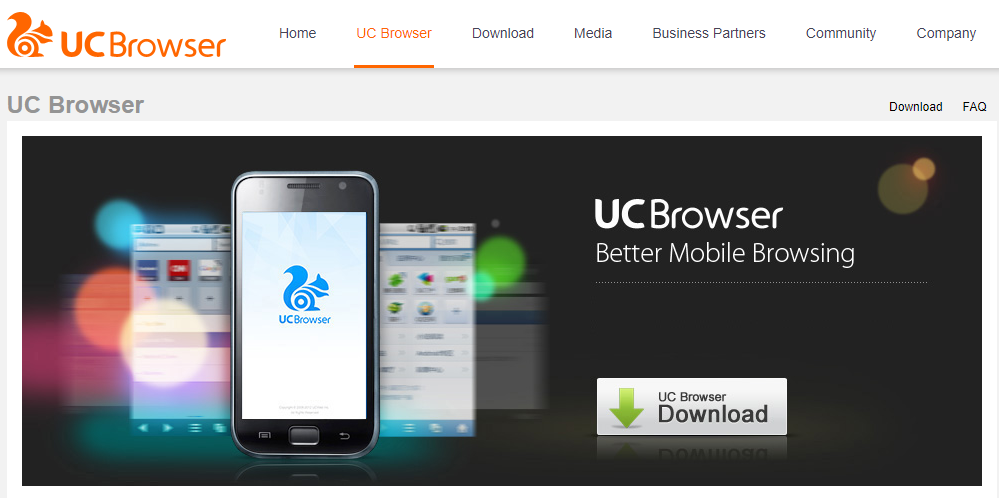 The UC browser presents the best Android browsers that are available on various platforms such as Symbian, iOS, Blackberry OS, and Android, Microsoft Windows and Windows Phone. It uses data compression and cloud acceleration technology like the opera mini browser. In addition, the UC browser comes with the night mode, Facebook mode, cricket card feature, ad-block functionality, small window mode, cloud synching feature, the HTML web app. The browser supports fast downloading speeds, has many add-ons, and allows page viewing as only text to help the user save on data. However, its integration protection does not function on some of the applications.

Dolphin has attracted several awards since the time it was introduced in the market. It's a free browser for iOS and Android that was developed by MoboTap. Some of the impressive features you will find in this app include the incognito mode, flash player support, gesture browsing, tabbed browsing, Adblocker, HTML5 video player and syncing just to name a few.  Dolphin also comes with several features and add-ons that allow users to navigate, share, and do voice searches. The app is among the best Android browsers that give users reliable browsing experience. It has an intuitive interface, fast downloading speeds, one-tap sharing, and has a password manager. Its main drawback is that it does not have a password manager.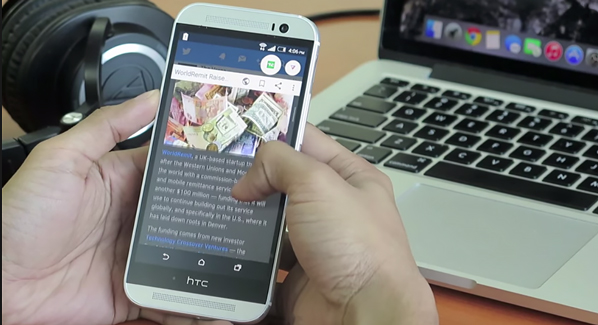 This mobile browser knows what it means by multitasking. You can use it to open several links and articles in the background and you can be able to switch in between them very quickly. It allows you to instantly share links on Twitter and Facebook among other online platforms. You could also save your articles for later offline reading. The solution automatically deletes unwanted ads thus saving you a lot of data. Flynx is a free android web browser that is available in 15 different languages. Its primary undoing is that it has fewer features in comparison to other alternatives of best Android browsers.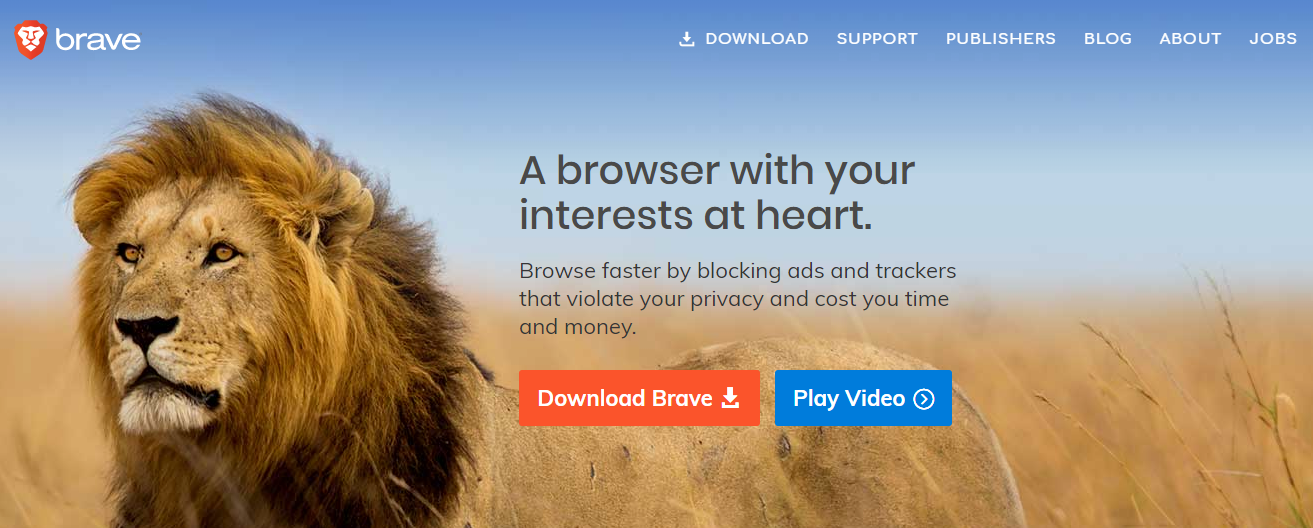 This open-source web-browser was introduced in 2016 to accommodate several features. It's a secure Android browser that blocks all website trackers, eliminates internet advertisers, and enhances online privacy by sharing the very little amount of data with promotion clients. It's the fastest browser for Android and possesses HTTPS everywhere. This app minimizes data consumption and battery drain, blocks third party packs and cookies among other critical features like new tabs, private tabs, history, and bookmarks. Its advantages include default blocking of ads, integration of privacy plugins, and the inclusion of a password manager. It does not have any Google cast integration.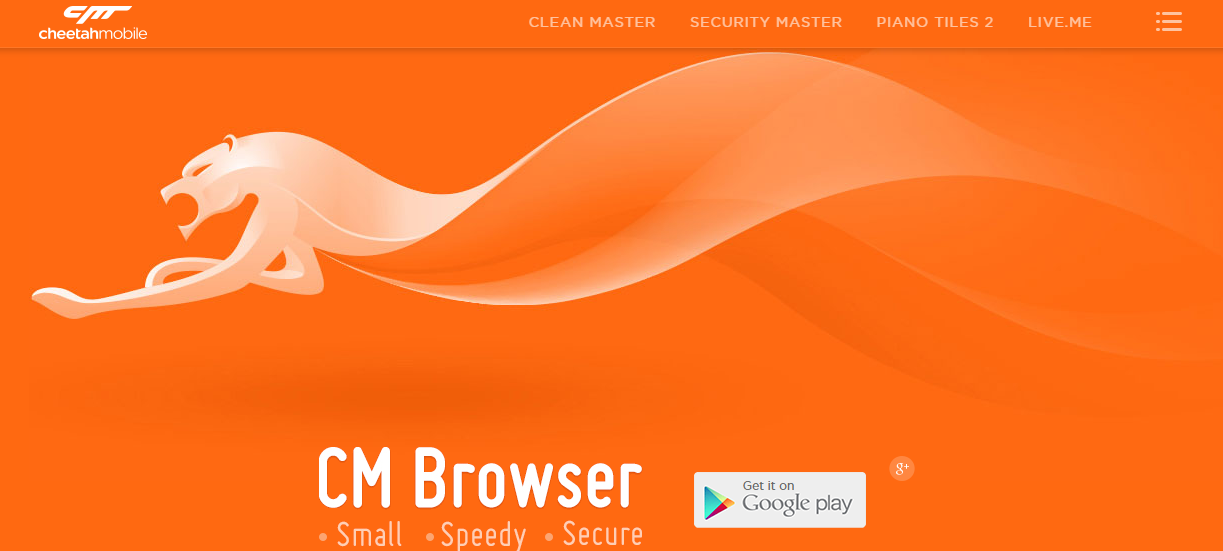 Most users appreciate the fact that CM Browser is among the most secure Android browsers you will find on the market. The app is free, lightweight, and has a built-in antivirus engine that will scan everything as you continue browsing. You can use this app to download and save online videos and comes with essential features such as the page translator, gesture control, incognito mode, speed dial, bookmarks, and ad-blocker among others. The app will automatically delete your history once you exit. Therefore, you can browse anything without having any worries with regard to privacy.  Its major strengths include fast, lightweight, and download protection even though it has no add-ons.

This is an excellent Android web browsing solution. CloudMosa released this solution to support Windows Operating Systems, iOS, and Android. The main strength of this free web browser high speed and the incredible support that it offers to the flash player. The software also has a virtual gamepad and trackpad, on-screen keyboard functionalities, and an option that automatically blocks pop-ups. Its other features are cloud support, incognito tab sidebar, and color themes for the toolbar. Its primary advantages are cloud protection and excellent flash support. The challenge is that some countries like Saudi Arabia and China have blocked the use of Puffin. The browsing speed may also be compromised depending on the website you are visiting.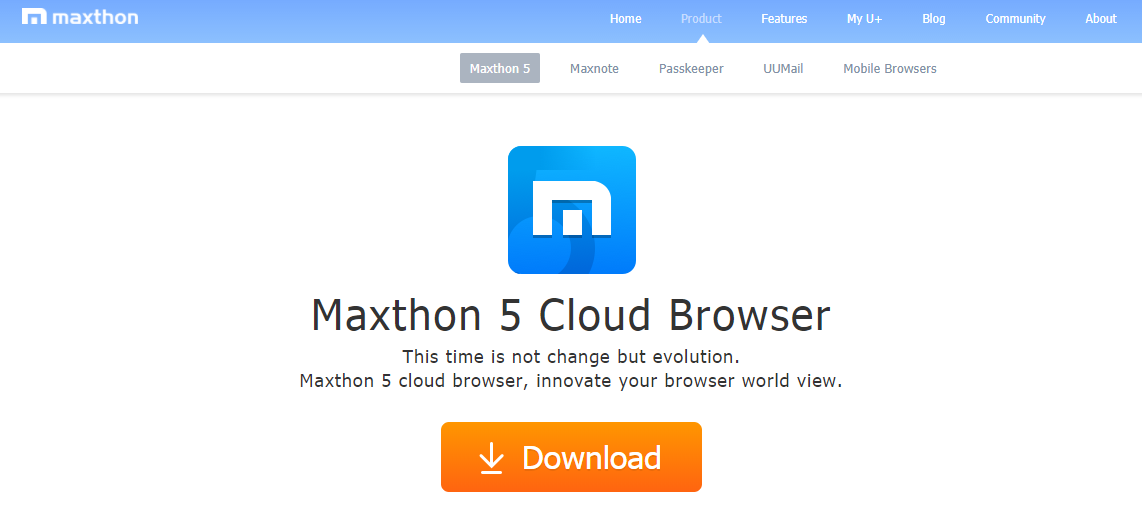 This is a very impressive Android web browser that is also available on Windows phone, Linux, Mac, and iOS. This app has super-advanced features that offer maximum satisfaction to the user. It comes with an inbuilt note-taking solution, email address manager, password manager, ad-blocker, night mode, customizable speed dial, and a display of the latest news articles. These features make it be a fine alternative when it comes to Android browsers. The solution is secure, fast, and delivers a smooth user experience. The browser allows users to automatically fill forms with the use of magic fill. Its only undoing is that it lacks a broad range of available extensions.
Lynket browser is one of its kind. I have never seen an android browser that is as smooth as Lynket browser. This browser will blow yur mind when you can convert this app into a website just by sliding over the app. Even if you are navigating around in the web browser, you can simply come back to the app just by one click. This makes it easy for you to swap your application experience top website experience smoothly.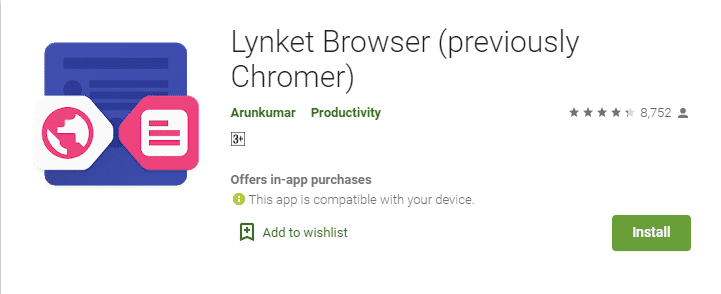 This Android browser also got featured in the android authority as one of the best 15 webs android browsers in 2018. not only that, a survey made it clear that Lynket browser is one of the most used software all over the world.
Kiwi Browser is one of the complete browsers that you can ask for. You can surf the internet, watch online videos, scroll down the latest news, listen to music, and much more.

One browser does all. This is what I tell my friends when I talk about the Kiwi Browsers kiwi is based on the toolkit and the chromium, one of the top engines that supports some of the best android browsers. so, you can rest assured about the authenticity of this browser.
Microsoft Edge is a browser that prioritizes your privacy above anything else. if you are using Microsoft Edge, then you are free to expect something more always. With the help of your Microsoft edge android browser, you can surf the internet on the go. you can even synchronize your PC browser with your phone. The browsing data can be accessed from your PC browser. As if you are using an emulator.

Microsoft Edge Andriod browser comes with tools that help you to block the unnecessary ads. It also has a real-time security system that protects you from any external cyber-attacks. if you have not tried this browser even once, then what you are waiting for? try it right now. And believe me, you will forget about using the other android browser over Microsoft edge.
internet browsing is all about feeling yourself free. DuckDuck go believe these words. DuckDuck go is very simple to use Android browser. This browser is very clean and the user interphase is user-friendly. You are provided with the best of private security. It allows you to automate all the settings as per your requirements.

this app is very simple but that does not mean that it lacks anything as compared with the other web android browser apps. It has almost every features that you can find in the complicated web browsers.
How to test an Android browser
I have conducted the browsing speed of these android browsers on my phone. What I found out that each browser has its own specialty. Some are very fast with the downloading, while on the other hand, some are good at surfing. However, it is totally up to you, which Android browser you want to choose. Nevertheless, it will depend on your preferences on how you are going to use these browsers.
Conclusion
Having gone through this list of top 10 best Android browsers, you now have a clear picture of what each solution will bring your way. You are now in a better position to make a decision on which one you can use. The type of best Android web browsers you choose will exclusively depend on your device type and how you will be using the browser.
Read also: