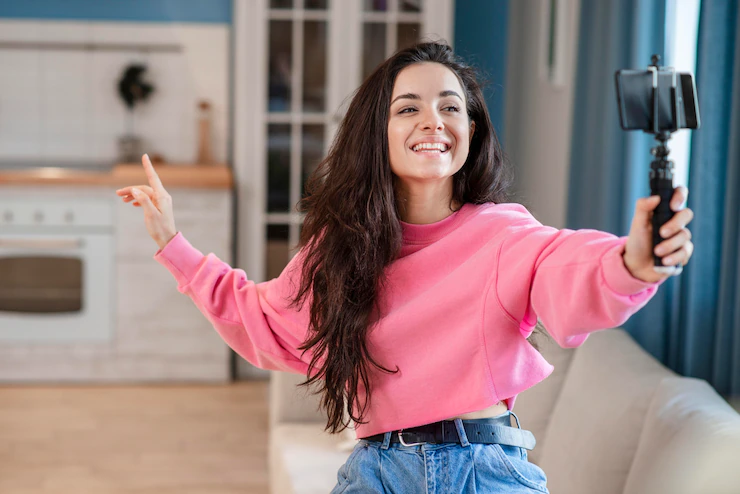 The second most popular social media network and website are YouTube. YouTube users watch about a billion hours of content every day. Youtube Vlogging does not come easy for most people. Improving your skills requires a lot of effort and practice. People that are skilled at it make it look simple, as though the ability to vlog comes effortlessly to them without any additional effort.
It's not easy to start youtube vlogging and expand your YouTube channel. It takes a significant amount of time and work. Vlogging, in simple terms, means recording your day-to-day life and uploading it.
But to make a vlog or channel successfully requires something more than just recording and uploading. You need content that attracts the audience to your channel.
You should be more innovative and interactive so that the content you present reaches people and they are responsive to it. Don't disappoint your audience with poor-quality videos; try to shoot professional videos with the best camcorder for YouTubers to get more reach.
Related Resource: Earn Through Social Media – 3 Easy Ways to Monetise your Traffic
Some Of The Youtube Vlogging Tips For Beginners: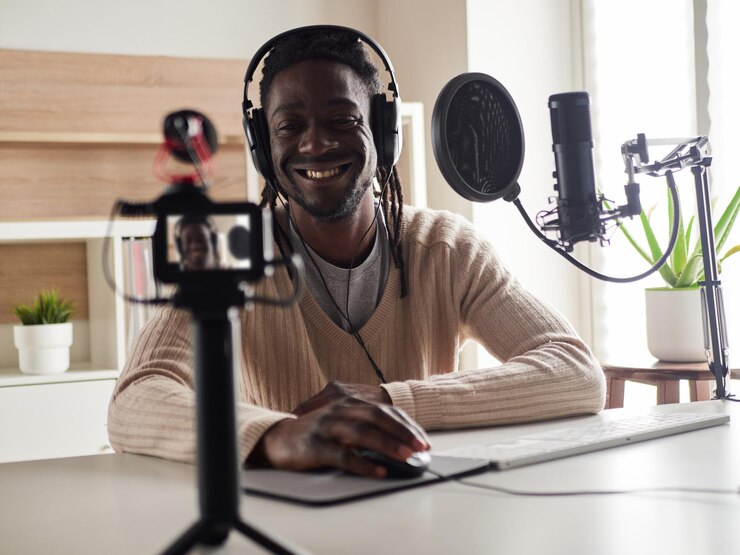 People choose to watch vlogs because they want to see something real. Vlogging is all about being honest towards your audience. Popular YouTubers are those who don't deceive their audience, but rather befriend them. Vloggers treat their audience as their family and show them respect, which comes from the honesty they have for their family. The focus should not be on your image but instead on your voice. That is the one thing that makes you different from others and helps in building your reputation.
Another important thing to starting youtube vlogging is that you need to set a goal. If you know what you have to achieve through this platform, then you will be aware of the steps you need to take to get there. Setting short-term goals are necessary and, along with that, some long-term goals so that you remain focused on what you aim for.
If the video clips are put together in a haphazard manner, then the people watching them may lose interest in them from the very start. The vlogger must try to communicate through a story — a beginning, a plot, and an end. You need to communicate as accurately as you can so that the audience is influenced by what you showcase or speak. By simply getting the story on camera, now you will have all the pieces ready and the irrelevant or unnecessary parts of it can be removed so that the vlog looks efficient and the audience enjoys it.
A prominent attribute among successful vloggers is their openness. They share their enthusiasm and abilities and urge others to do the same. Being an influencer is what vlogging is all about. Whether you're giving a tour of your home or demonstrating a skill, the most important thing is to invite and inspire others to participate.
While the story is important, and vlogging is a visual medium, what is portrayed in the frame also has an impact on the video. The concern is that every vlogger requires a director's vision for cinematography. Although not a professional, knowing the angles, the things in the frame with you, the light, and camera motions all play a significant role in this process. It should be like where we want the audience's attention to be directed. Never be hesitant to show the viewer what you want them to see.
While you can always pick up the camera and start youtube vlogging, being prepared will help you perform better and bring out the best in yourself. Take a few minutes before you start recording to jot down the most important points to discuss and how you intend to end your video. This will ensure that you do not overlook anything important that was not captured during filming. When it comes to filming, being prepared means having all of your equipment on hand when you need it. Nothing is more frustrating than being all set to shoot just to run out of battery or memory.
The most crucial quality a vlogger should possess is the ability to be emotive in front of the camera. If you talk about something interesting in a monotone voice, the video will seem lifeless, and viewers will be less interested in viewing it. Youtube Vlogging is a performance that requires effort.
There you have it! Anyone can vlog, but it's not until you point a camera at yourself in public for the first time that you understand how awkward it can be. For novices, even vlogging at home with all the doors shut can be uncomfortable.
The first videos you make maybe a little embarrassing at times, but don't let that discourage you. Being confident and expressive is what you need in order to be successful.
Read Also: