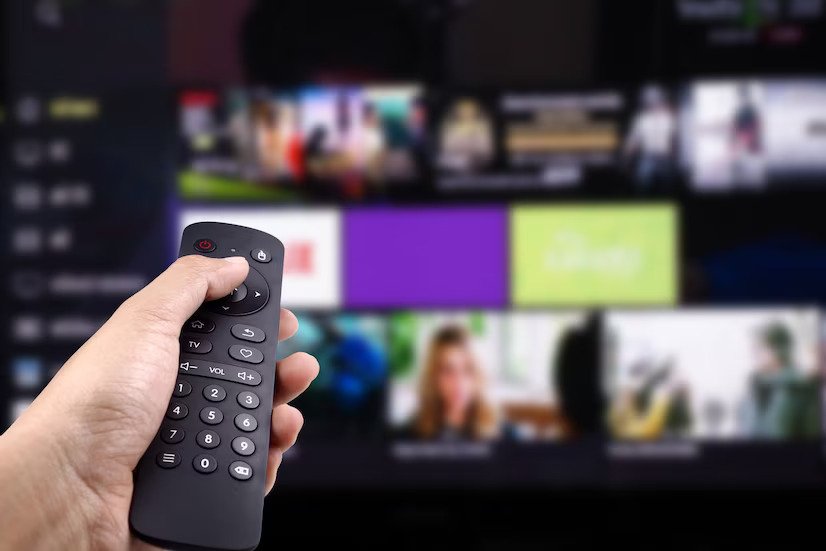 IPTV services offer an array of TV channels, movies, and other video content giving consumers a choice to choose what to watch and when they want to watch it.
In recent years, IPTV services have become increasingly popular as an alternative to traditional cable or satellite TV. However, with the rise of these convenient ways to watch TV comes the question of their legality.
With the rise of digital streaming, IPTV Access is convenient to users as it offers affordable ways to watch content, including Live TV, movies, and sports. However, IPTV service legal concerns have been prevalent for a while. While some IPTV services are perfectly legal, others operate in a legal gray area or are outright illegal. Let's take a closer look at the legality of IPTV services to help you make informed decisions about your entertainment options.
What is IPTV?
IPTV or Internet Protocol Television is a technology that allows consumers to watch TV programs and other video content through the Internet. Unlike traditional TV, which is delivered through satellite or cable networks, IPTV uses the Internet as its delivery platform. IPTV services can be accessed through various devices such as smartphones, laptops, and smart TVs.
Why And When Should People Use IPTV?
Internet Protocol Television or IPTV is more like a wildfire that is gradually making all other formats of broadcasting outdated and obsolete.
Some of the main reasons why more and more people have started using IPTV are as follows:
The speed of the internet has started to get faster as the days go. They are much more stable now, especially with the introduction of 5G in literally every other field.
There has been a widespread adoption and usability of broadband.
With competition that is constantly soaring between cable services and telephone service providers, some of the things that you can look forward to when it comes to IPTV are reliable video, voice, and data packages at a much cheaper rate.
Is IPTV service legal?
IPTV service legal concerns are increasingly growing. The legality of IPTV services depends on the service in question.
IPTV is legal, provided the provider has obtained the necessary licenses for its content. This means that IPTV providers must have obtained the permission of the copyright owners to legally host streams of copyrighted movies, TV shows, or any other content.
What are the IPTV service legal requirements in the U.S.?
In the United States, the Digital Millennium Copyright Act (DMCA), initially passed in 1998, is the primary law that deals with copyright infringement. It imposes penalties and fines on individuals who distribute copyrighted content on the internet without proper licensing. However, the DMCA did not initially cover streaming, as it only applied to downloads.
Recently, the loophole was closed when the Protecting Lawful Streaming Act was included in a COVID relief bill passed in December 2020. This law made illegal streaming a felony offense. As per US law, those who use illegal IPTV services could face up to 10 years in prison. However, it has since been cleared that the Protecting Lawful Streaming Act aims to prosecute those who are known to use illegal streaming services and not the ones who use them.
When is IPTV service legal?
Most legal IPTV services are reputable and easily recognizable due to their well-known brand names. However, when encountering an unfamiliar IPTV provider, how can you tell whether their service is legal? Several factors must be considered to determine whether an IPTV service is legal. 
Reasonable Subscription Fee
While some TV networks have their own specific IPTV that may offer free streaming services, most legitimate IPTV services require a subscription. However, if the subscription fee is significantly lower than other legal IPTV services, this should immediately raise a red flag.
Allowed Payment Options
If an IPTV service is asking for payment in cryptocurrency, chances are it is illegal.
Offers High-Quality Streams
IPTV services that are legal and have obtained the necessary licenses receive their content directly from the copyright holders in its highest quality. Low video or audio quality is a tell-tale sign of an illegal IPTV service.
No Popups or Misleading Buttons
If you're not bombarded with popup ads and the playback buttons on your IPTV service function properly, chances are it's a legitimate service.
Legal IPTV services generally have a user-friendly interface and provide reliable access to licensed content without deceptive tactics such as opening external links. Yet, the intention was to pause, play or change the volume.
Streaming Local Channels
If an IPTV service is legally streaming content, it will typically only offer channels and content within your country. This is because licensed content is generally restricted by region.
The Legality of IPTV Services
The legality of IPTV services depends on whether the IPTV service provider has the appropriate licenses to offer copyrighted content to its users. Using illegal IPTV services can lead to potential legal consequences, including fines and imprisonment.
As a user, you must be aware of the legality of the IPTV provider you choose and the content restrictions and licensing agreements in your region. A legitimate IPTV service allows you to enjoy high-quality streaming access to licensed content without legal risks.
Wrapping It Up!
IPTV or Internet Protocol Television is a growing concept. It is a much more efficient and popular way of delivering programs on television apart from the old and conventional use of satellite television.
If you were looking for information on the legality of IPTV services, I hope that you found this article to be sufficient help and resourceful enough, kindly feel free to let me know. All that you need to do is scroll down till you reach the bottom of the page.
In order to do that, you need to scroll down till you reach the bottom of the page after the end of this blog. Then drop your suggestions and queries in the comment box that is located below. And I will be there to answer them all for you!
Read Also: